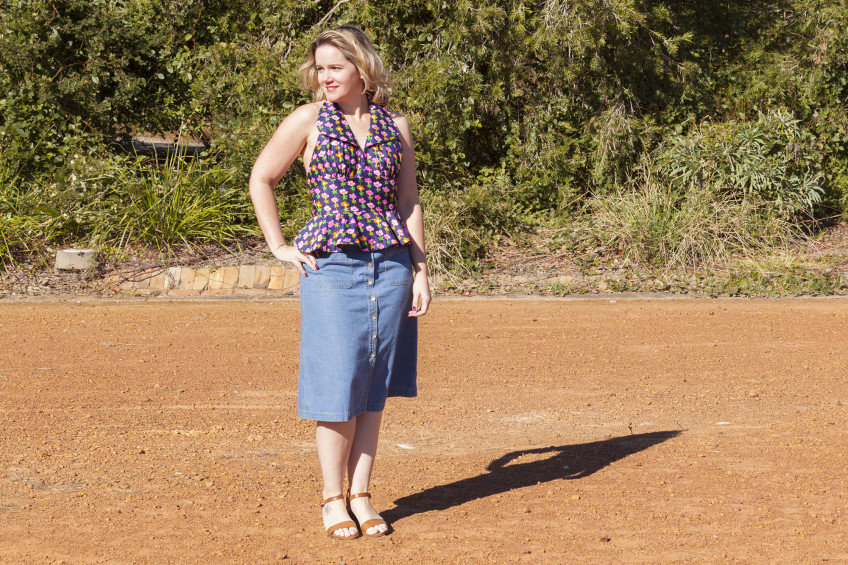 Hola amigos! Greetings from Spain. I'm currently making my way around the south of Spain and decided to take a break from my punishing (read: relaxing & awesome) sight seeing trip to sit and have a long lunch blogging and admiring the view of the Puente Nuevo in Ronda. If you have an interest in Spain, I'm sharing pictures of my trip on my Instagram account (@bobbinandbaste) so check them out.
About two years ago I was the lucky recipient of two boxes of vintage fabrics from a friend's aunty who no longer planned on using them. Naturally I happily took them off her hands. Of the vintage fabrics there were a few cute 1970's prints that I had been keeping in my stash waiting for the day that I'd come across groovy 1970's patterns to use with them. I'm a bit of a stickler with using vintage fabrics with clothing styles appropriate of the era. Any vintage fabrics, new or reproduced I own always, end up being sewn up into a vintage outfit. So I was pretty happy to see Simplicity releasing one of their 1970's patterns - Simplicity 1365. I do love me a collar and option A has a fantastic collar so I went for it. I'm usually a bit 'meh' when it comes to peplums, and this one certainly has some kick to it; but I took the risk and went with it as I didn't really want a more cropped style that would require me to wear high waisted bottoms.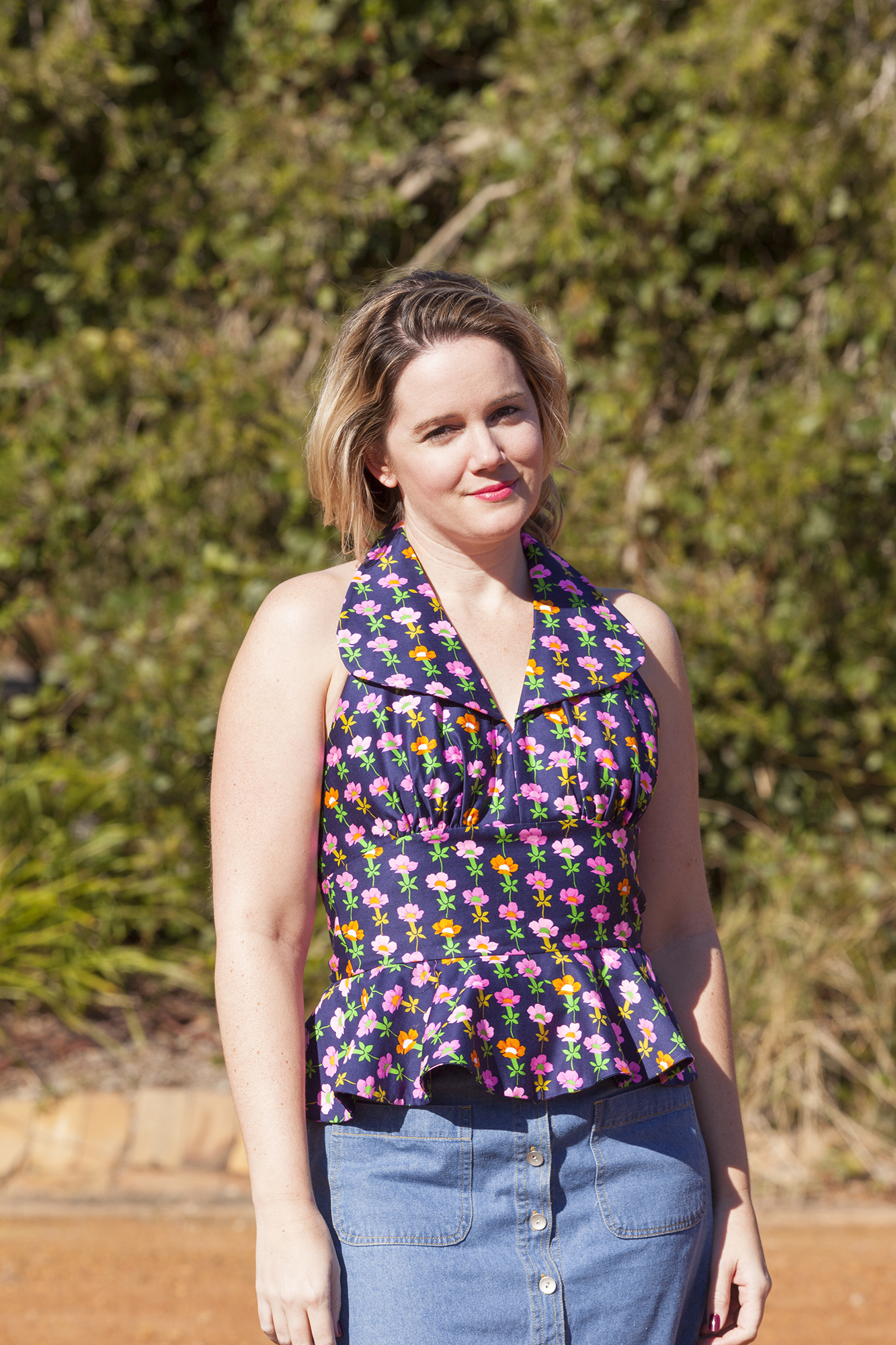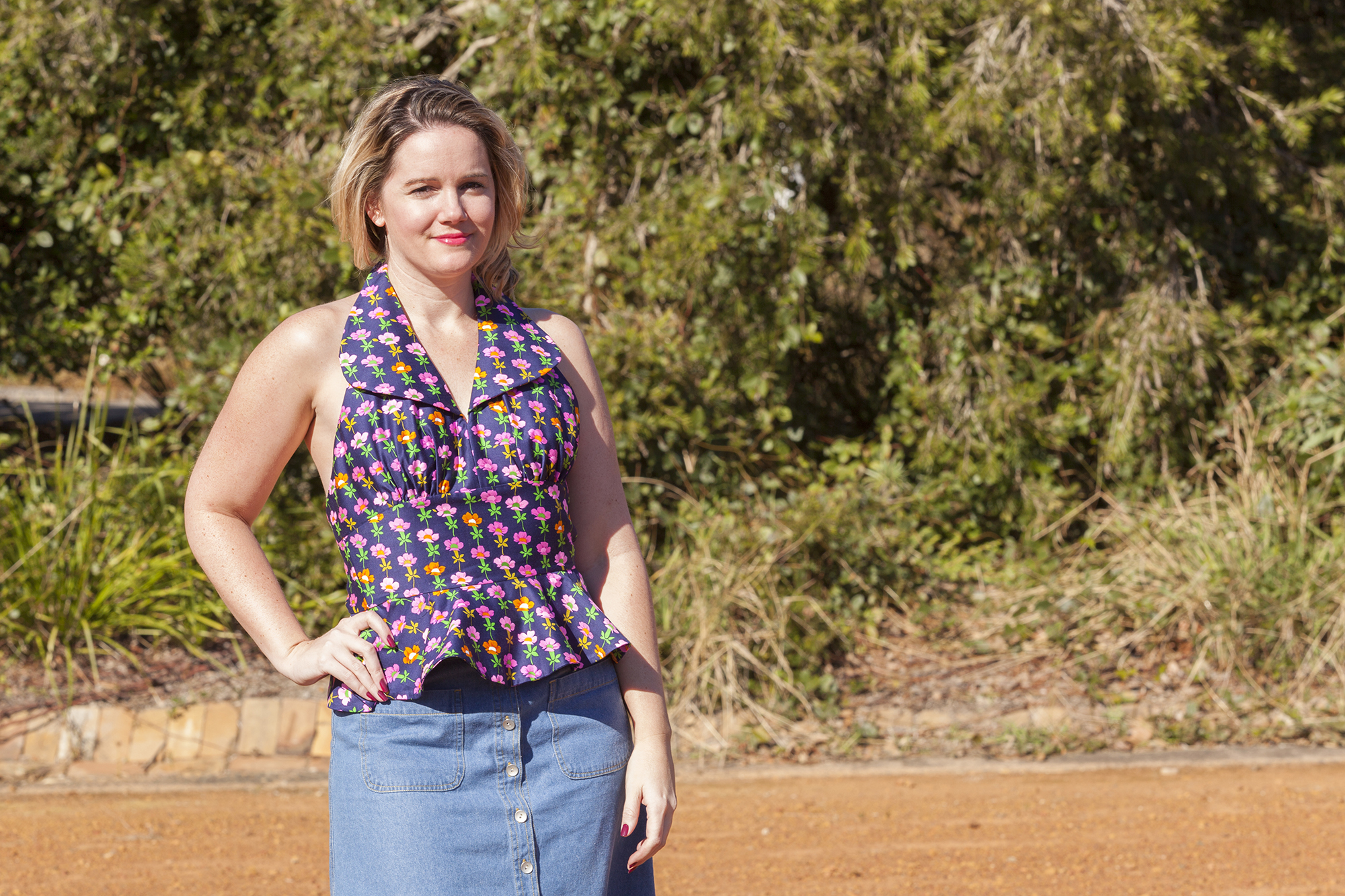 I cut out a size 10 for this when I'd normally be a 12 purely because I didn't want too much gathered fabric around the bust that I can't fill out because I'm small busted and you can't wear a bra with this style. At best you'd have to get yourself a pair of stick-on chicken fillets if you want the suport of something underneath. I've actually wore some before and found them surprisingly OK to wear. I also felt the tie back meant there was more flexibility in sizing if I was between a 10 and 12, like I often am.
The fabric at a guess is a nylon polyester - hence why I thought it was from the 70's. Polyester and 1970's go hand in hand don't they!? It was a really easy fabric to work with and the top came together pretty quickly. The only adjustment I made was to take it in at the top of the side seams to avoid a bit of gaping that was happening. Otherwise it's pretty much a straight up make.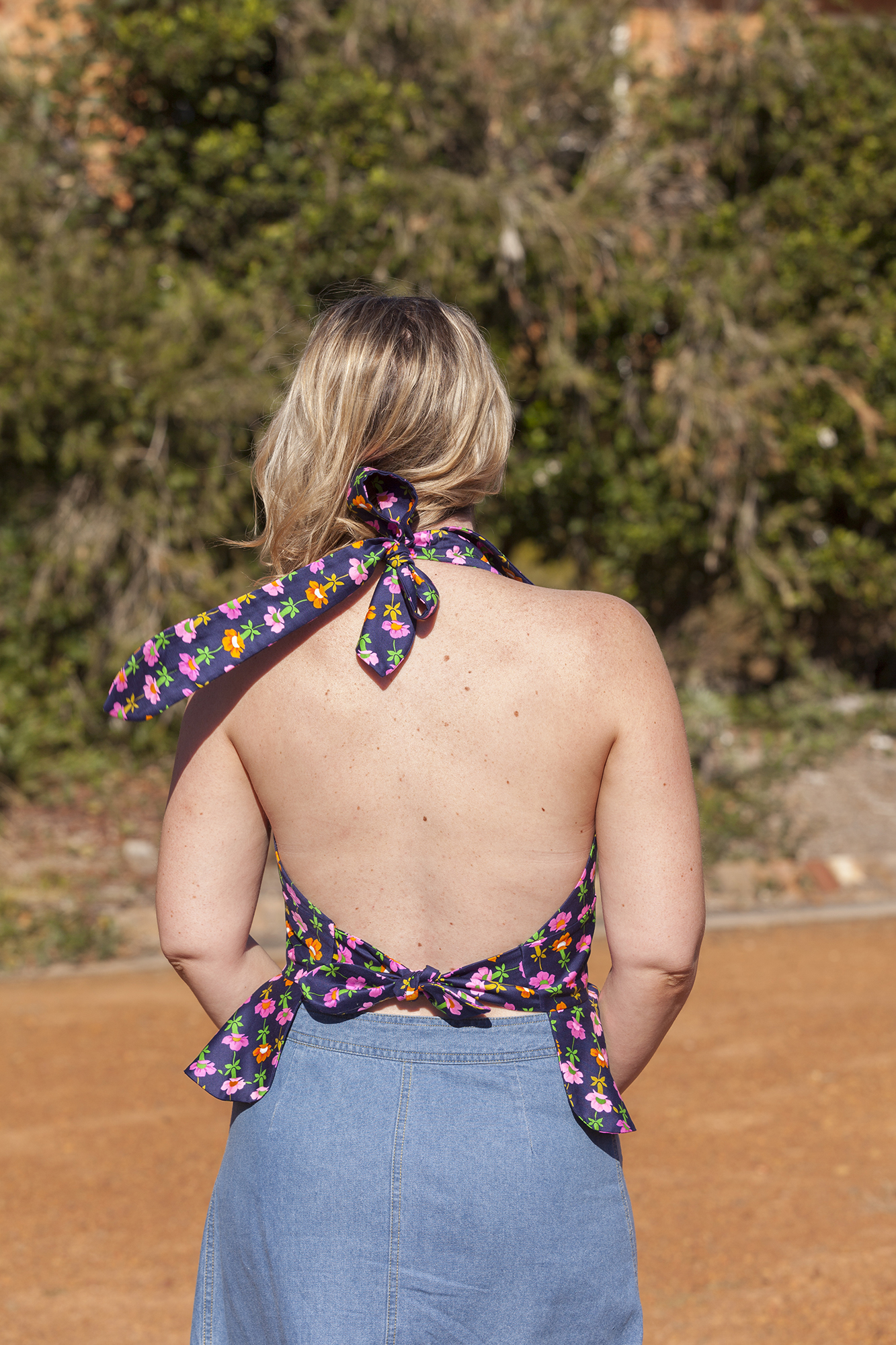 If I made this again the only thing I'd change would to be extend the back side panels a bit more and create a slightly longer tie back. I think this may have retified itself had a gone up to a size 12 - so maybe it's my own fault! Other than that I am pretty happy with how it turned out and I look forward to be able to wear it in the summer time...when it's not as cold as it was when these photos were taken!
Chat pronto :)