A bright and sunny day last Sunday was spent at the 50's Fair at Rose Seidler House in Wahroonga, a suburb in Sydney. The event is held every year for one day in August and it gives people the opportunity to dress up in their best 1950's dress and immerse themselves in all that is the decade of the 50's. They had a stage in which live music and a best dressed competition was run and you can wonder around the grounds looking at the market stalls selling home wares, jewellery and all sorts of loveliness from that decade.

Rose Seidler House is a Bauhaus-styled home designed by Austrian architect Harry Seidler who arrived in Australia in 1948. The house was built in 1949-1950 as a home for his parents Rose and Max. It was built amongst Australian bushland and was deemed futuristic and modern for Australia at the time. Even today, I think the house has a modernist appeal and the open plan style and large windows opening out to a balcony is still a very popular way of living for Australian today. The house is now run by the Historic Houses Trust of New South Wales and is the perfect backdrop for a 50's Fair. I would love to live in this house, it is fabulous.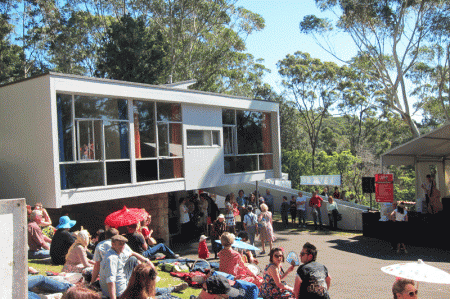 Rose Seidler House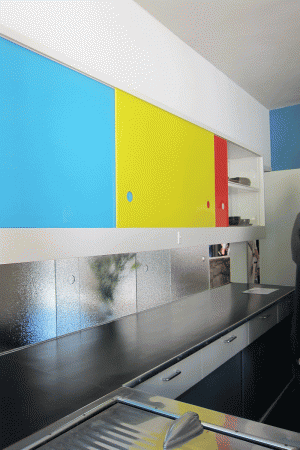 The kitchen in Rose Seidler House


Mum and I got lucky in the weather stakes and it was a beautiful day with many thankful they had brought their parasol. I was very constrained in the purchase department and I only bought a blue and gold bracelet which will go perfectly with a blue crepe fabric I have in my stash to make a work dress in. I also picked up a couple of old magazines and some old fabric store adverts I will eventually frame for my flat (or future sewing room!).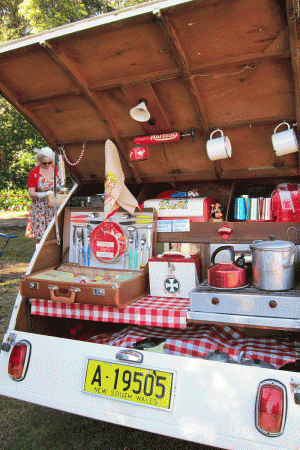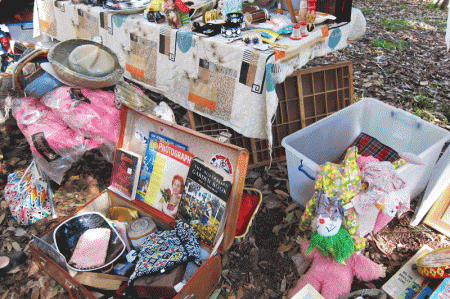 My favourite part of the day is the best dressed competition. I love seeing the effort people put into their outfits from their hats right down to the gloves and shoes. I made my dress for the day out of a vintage Butterick pattern (I'll blog about it later) and was hand stitching the finishing bits to it at 10pm the night before. Nothing like a bit of adrenaline to get the job done! One year I will actually enter the best dressed when I am more prepared and think about adding the accessories which really make the outfit. For now, I just enjoy people watching and getting heaps of ideas for future outfits.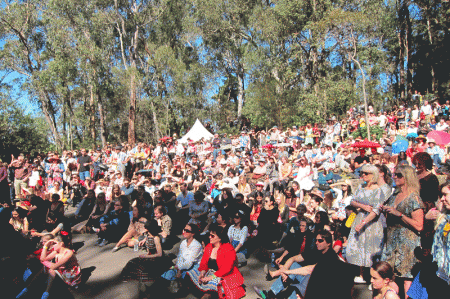 The crowd watching Best Dressed