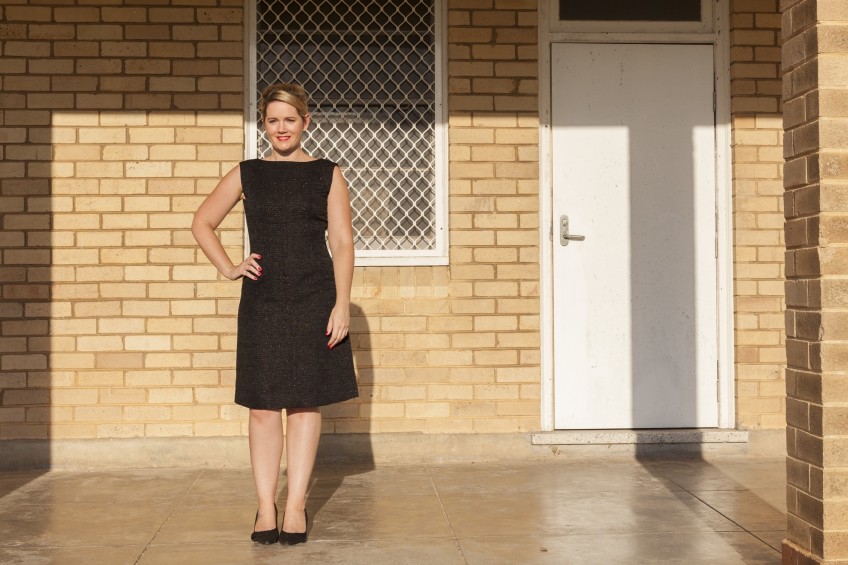 I have a confession to make. I'm a little bit obsessed with buying vintage sewing patterns. This in of itself shouldn't really be that bad if those sewing patterns turned into future outfits...but...to be honest I just like collecting them. I find it hard to cut into a 50 year old pattern that still has its factory folds. Having said that, every now and then I buy a vintage pattern and instead of putting it straight into the cupboard I dare to cut it out and use it.
This pattern was one of those moments. I picked up Simplicity 6841 from Ebay about 6 months ago by accident as I was scrolling through listings looking for sewing inspiration and nabbed it straight away. Wiki informs me that this year actually marks the 50th anniversary of this pattern as it was released in 1966. I tell you, this pattern was looked after very well because she turned up in my post not looking a day older than 10!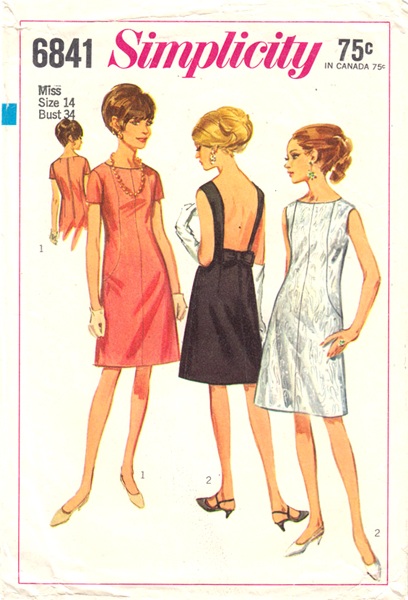 Simplicity 6841 is a classic 1960's A-line shift dress sillouette with two back options. I chose the backless sleeveless version that has a zipper down the back and a cute self fabric bow. I loved the seam detail on the front - just so vintage! I wanted to go authentic with my fabric choice on this one so I headed to Tessuti in Chatswood and picked up a wool fabric that has a bit of a boucle look about it with metallic thread weaved through it. It's not particularly noticeable in the photos but just gives the fabric a bit more of an evening look.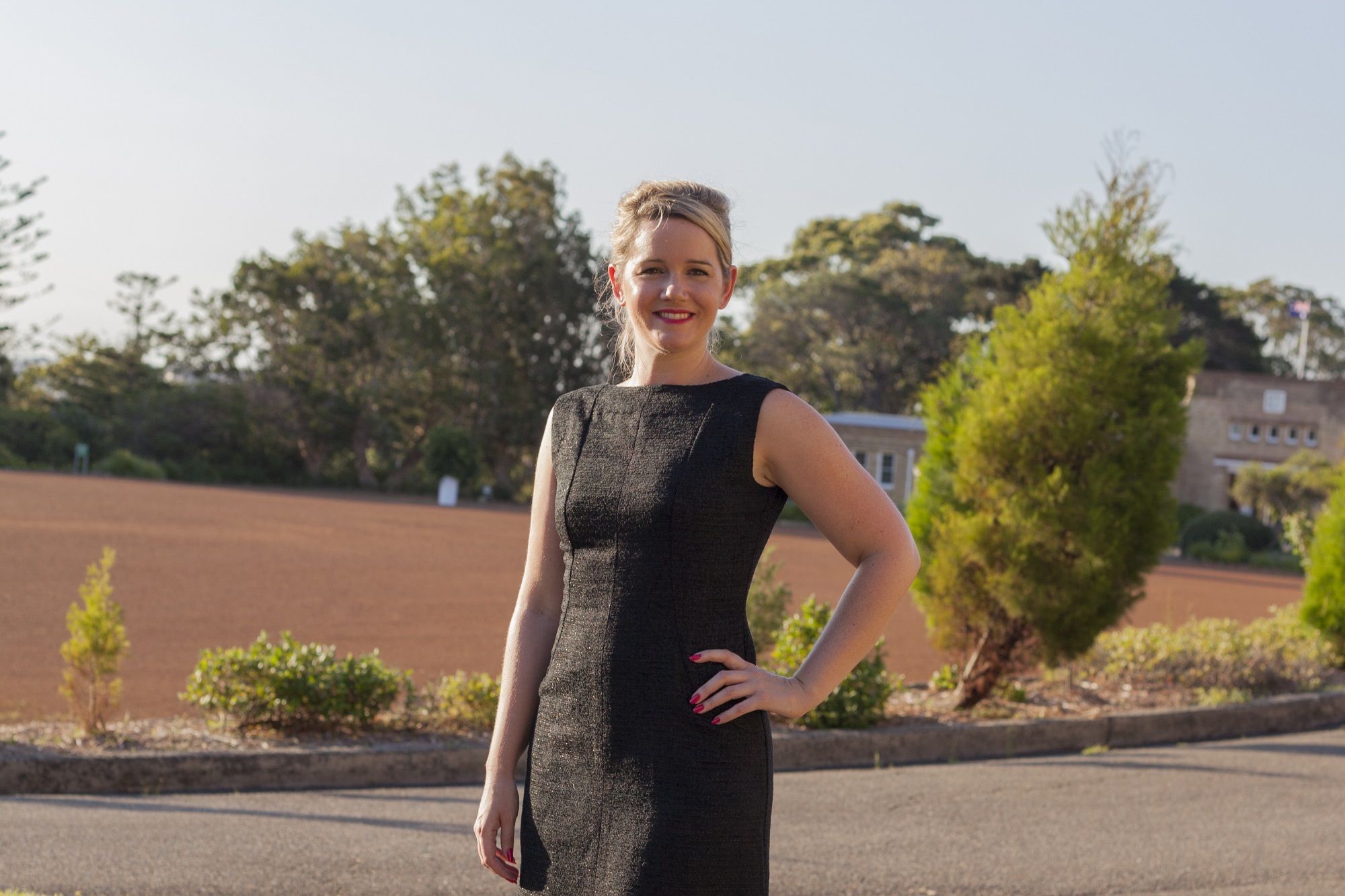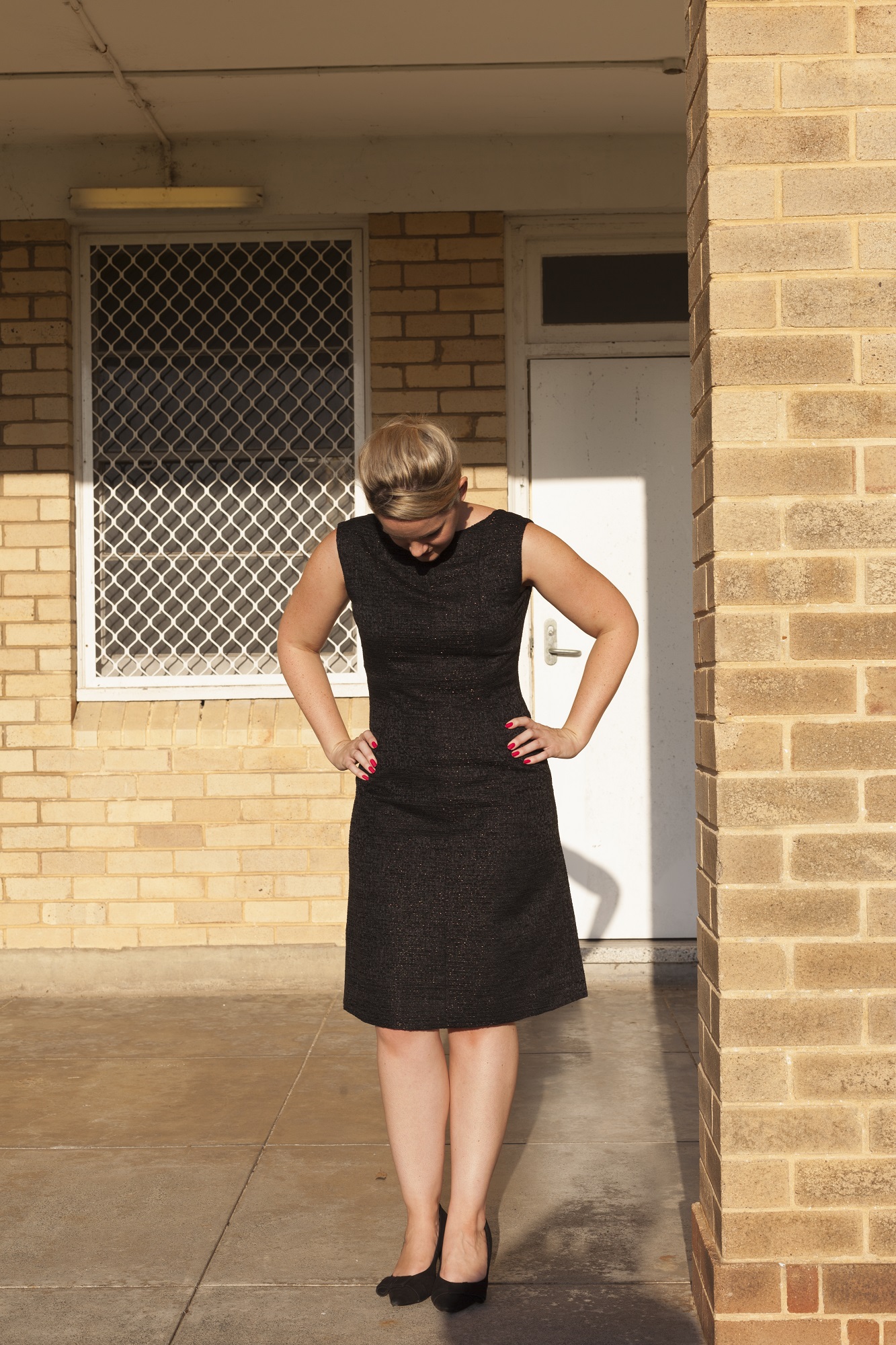 Because of my fear of cutting into this divine fabric and the fit not being right I actually mocked up a quick test version in cheapy fabric beforehand to ensure there would be no serious fit issues. There's a first for everything right? :) Turns out the size 12 was pretty bang on except that I graded out a little at the hips and took it in a little on the bust side seams. I also added about an inch to the length so it stopped right above the knees.
The dress is only interfaced so construction didn't take all that long. With the interfacing I used some Vilene interfacing I picked up at the Quilt & Craft show last year and I gotta say, I never really knew there could be such a difference to quality when it comes to interfacing! I used to use bog-standard stuff from Spotlight and I don't think I ever will again. I love the choice of Vilene interfacings for particular fabric weights and you don't get that ugly bubbling look on the fabric that you do from cheap interfacings. I'm telling you, try it out if you haven't.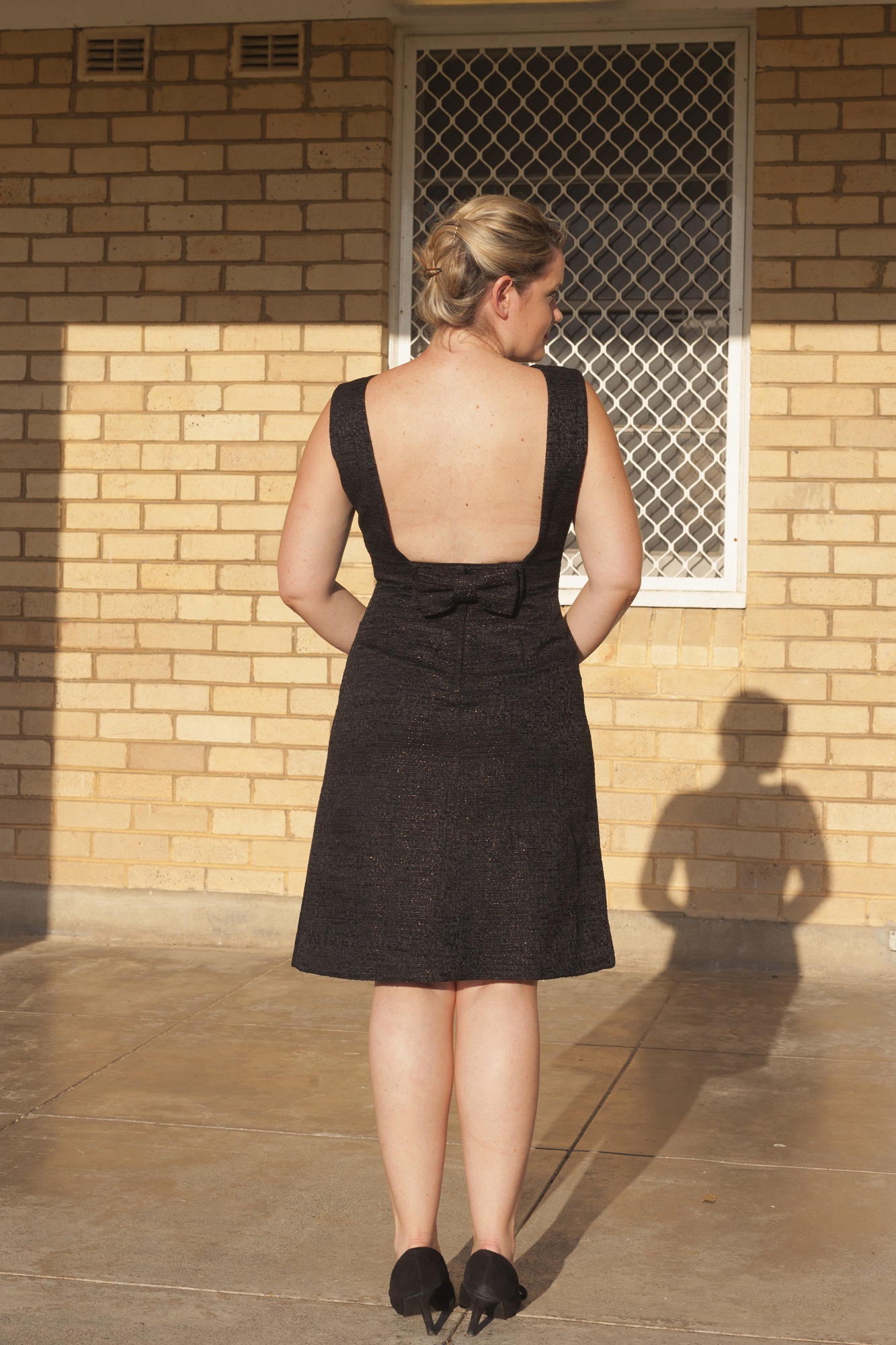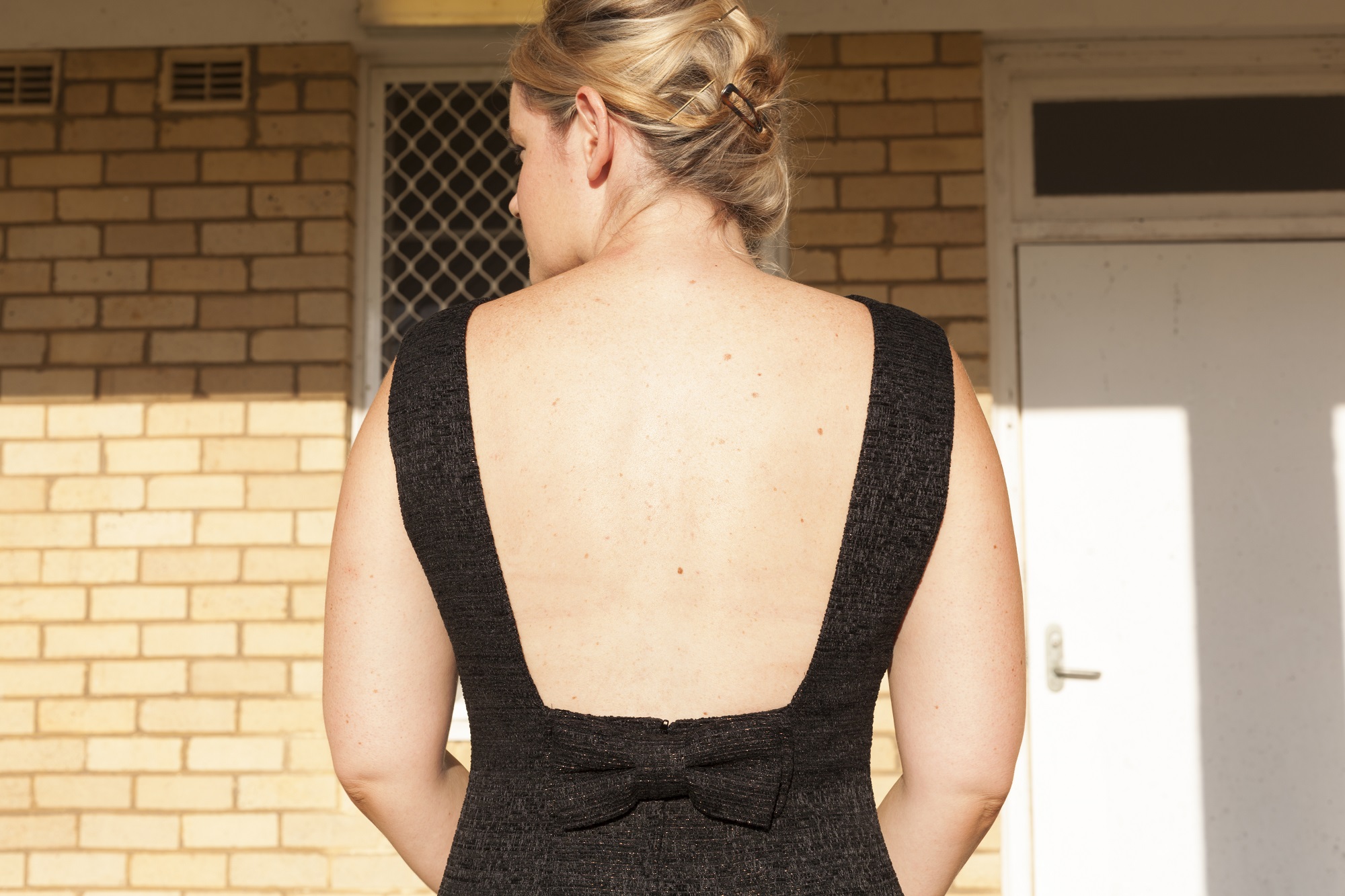 I finished the outfit by putting in a lapped zipper down the centre back which is largely hidden by the bow and the fabric choice. The bow is stitched down on one side and then I added black press studs on the other so you can access the zipper to get it on and off.
Overall I am really happy with how this turned out. Gotta love an outfit that says classy and subtle in the front and party in the back!