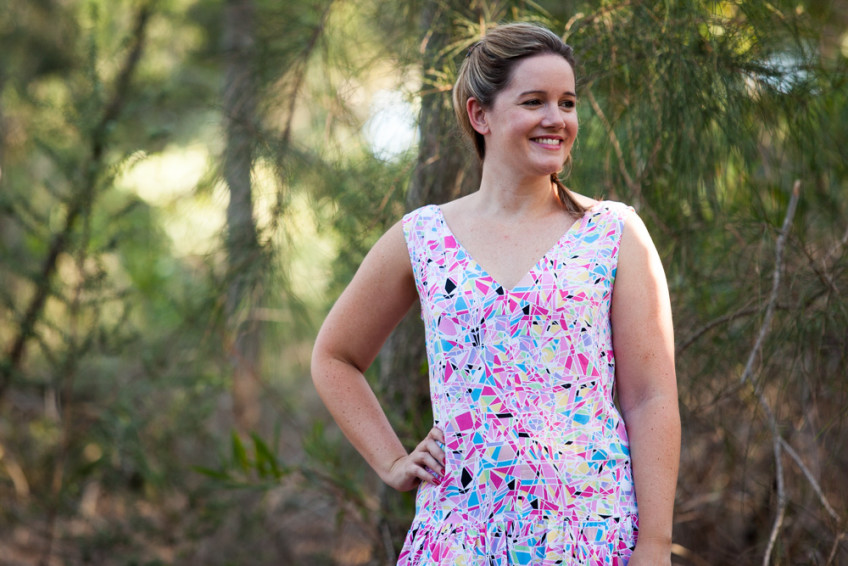 I hadn't meant to dress like I could have starred in my own 80's sitcom, but that seems to be exactly how I felt when I first put this dress on after I made it. This dress actually only dates back to December 2014 but I'm pretty sure a smaller version of this could have featured in my 10 year old self wardrobe. It's no secret that I like colour, you just have to check out my gallery. I'm like a moth to a flame in a fabric store when I see anything colourful or patterned. I am trying to ween myself colour at the moment, especially now it's Winter and well, bright florals just don't feel right this time of year.
So I dedicate this dress to Saved By the Bell. I reckon I would have fitted into the hallways of Bayside High quite nicely. Although maybe with a little less fabric.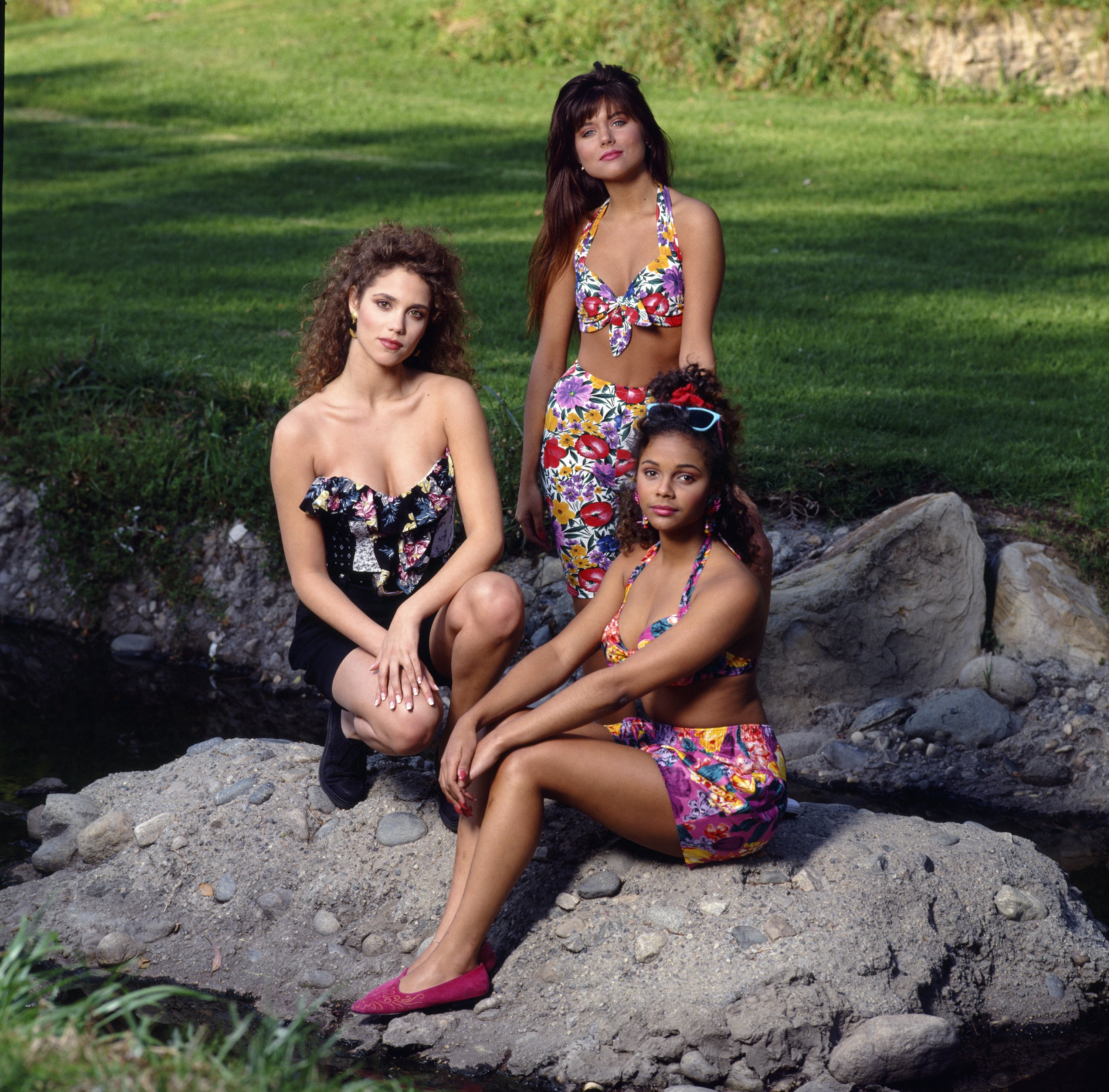 As I mentioned, this dress was sewn up one lazy afternoon during the Xmas summer holidays. My Scottish friend Rhiannon was about to come into town and we were heading off to Far North Queensland for a beach holiday so I was in need of a few easy dresses to throw on after a swim. When I say easy I mean not fitted, no zippers & buttons and you can wash and go. I managed to tick off most of the aforementioned criteria except wash and go. I have the fabric choice to thank for that. This fabric was another purchase from my April 2014 trip to Vietnam in which I brought back about 15 kilos worth of fabric in my suitcase, largely made up of cotton and rayon fabrics. I went into markets buying whatever I liked with no thought as to what I was doing with it. At about $4 a metre for fabrics, I didn't hold back and bought what I knew would cover off most dress patterns. I also brought all things bright and colourful. I'm heading to India in October, so imagine how bright my wardorbe will be after that trip!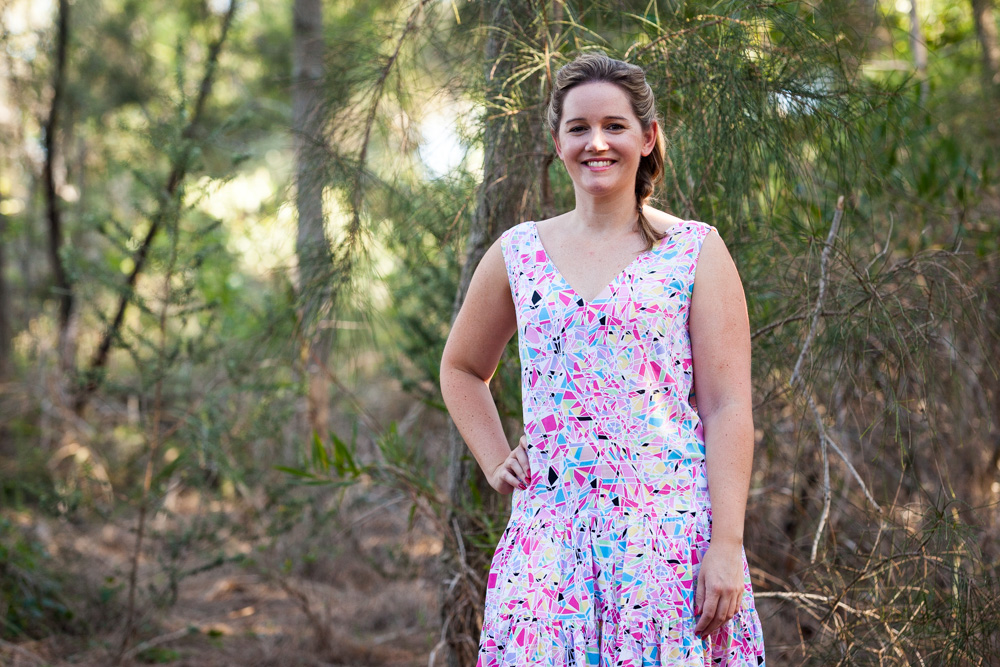 This fabric was a rayon with a lovely drape but it crushes like a b&%ch. You just have to sit down and get up again to see your backside now needs an iron. My only saving grace is the fact that it's so heavily patterned you can kind of hide the need for an iron...to a point. Clearly, it was a disaster in my suitcase!
The dress pattern I used was New Look 6121. I cut it out in a size 10 given its not a fitted dress. By all accounts the dress is really easy to make up. That goes back to the fact that it isn't fitted and you just throw it over your head to get it on. I did have to grade out a little around the hip given it has a low waistline and doesn't sit on your natural waistline. I also added about one inch to the length in case it felt a bit too short but it probably wasn't really necessary.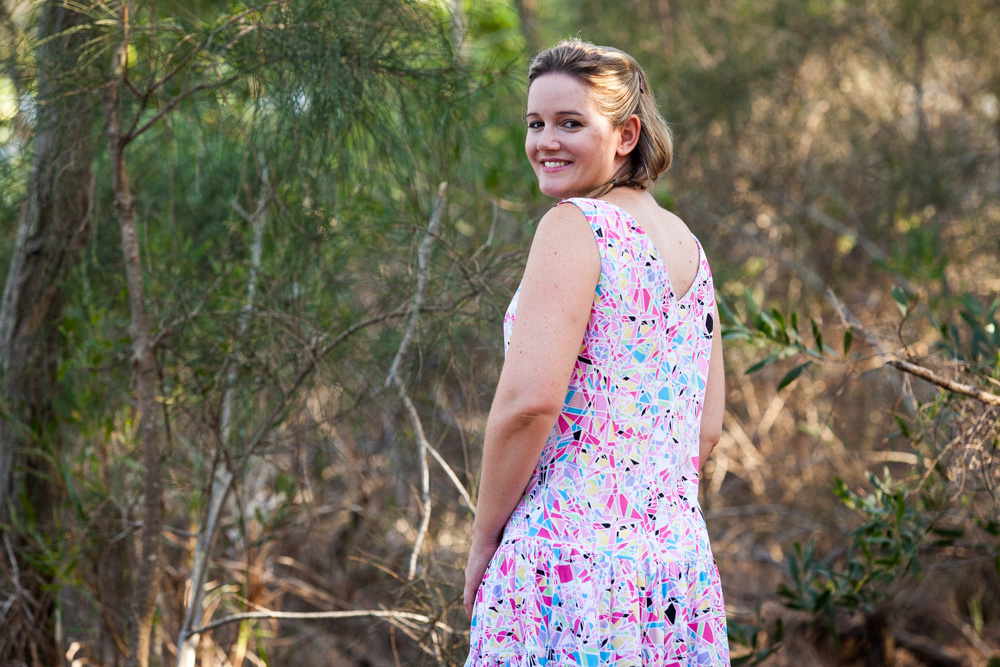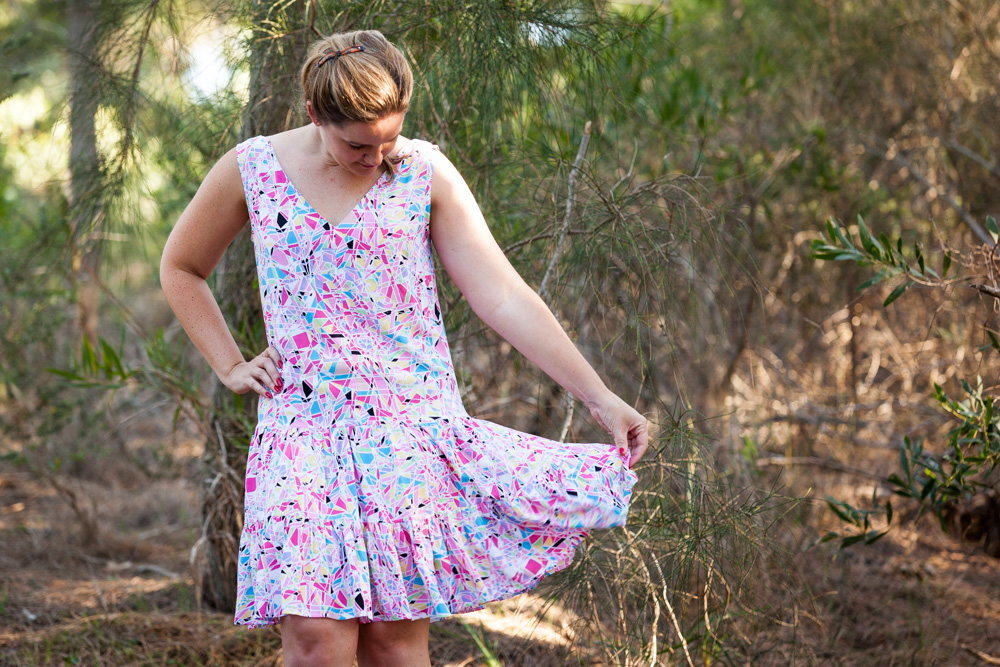 Overal I'm pretty happy with the dress. It not remotely sexy or stylish but it did the job it needed. And in the monsoon season humidity of Far North Queensland, a shapless dress worked a treat!