It's high summer in Australia and I decided that I would dress for the season - literally. During a 'gram session - you know the ones - you look at a few pictures, and before you know it, you've been on Instragram about about 40 minutes. During this rabbit hole I stumbled across Ellie Whittaker fabric. Ellie is a fabric designer based out of Queensland and she makes colourful, cheerful, and fun fabrics. When I saw one of her fabrics called 'Gone Coastful', that is all colour and Australiana, I had to buy it. I held out till it went live for sale on the site, and bought a few metres of the print in cotton sateen.
The next task was figuring out what to make with it. Something casual, easy to wear and won't cut up the print too much was key. Instagram saved the day again. I saw a few dressmakers make the Sew Liberated 'Hinterland' dress pattern, and it looked like a great choice for this fabric. I loved the high waist, and the button front. A perfect summer dress.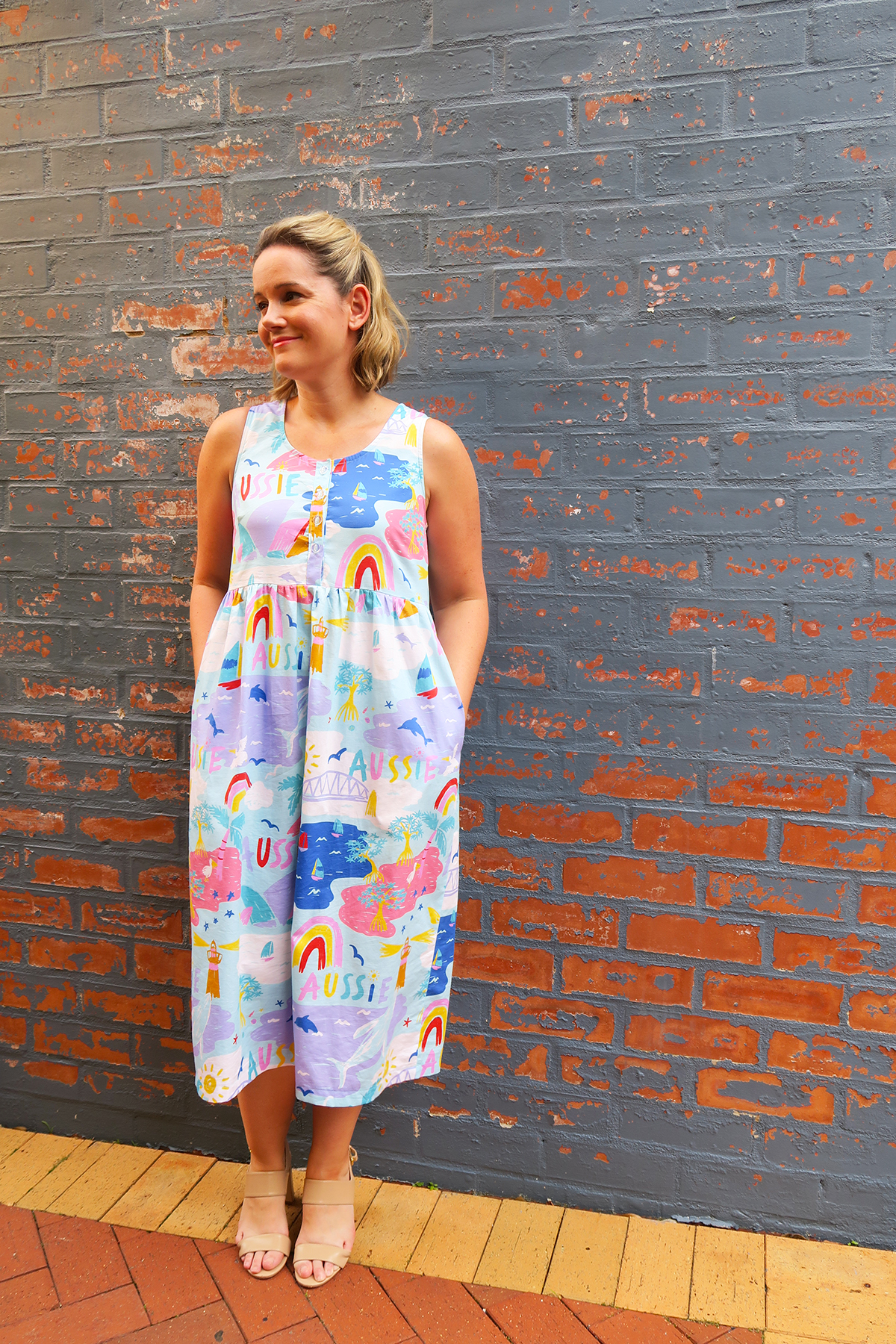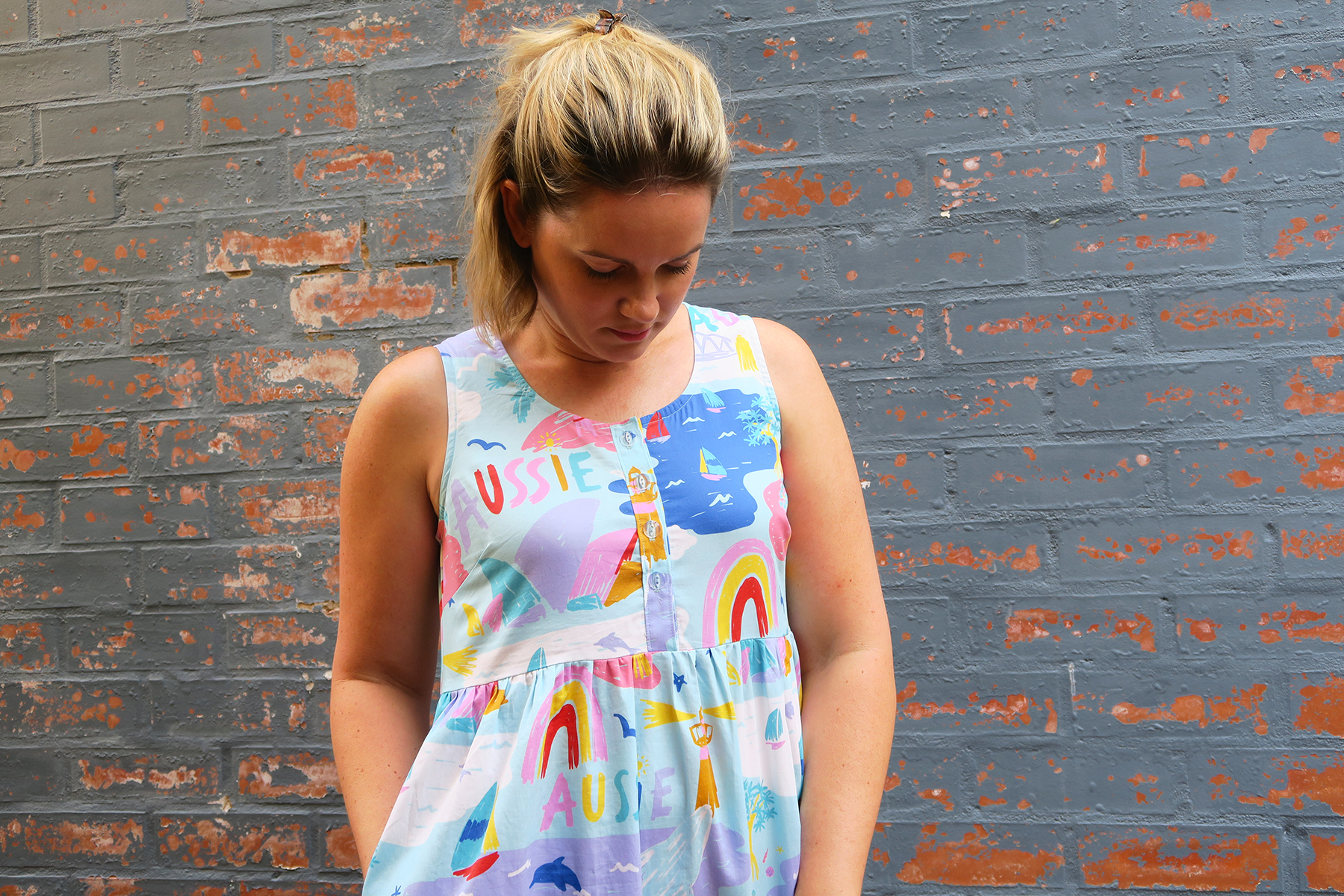 I cut the dress out in a size 8, only to realise it was way too small. Not quite sure how I miscalculated that. Soo I went back to the drawing board and cut out new bodice pieces, not following any particular size - I jus added about 1.5cm to each side seam. The pattern instructions were OK for this dress. I managed because I'm more experienced, but I think someone new to sewing may find it a little hard to follow. Fit wise, the dress is pretty good for me, once I sorted out the right bodice size. My only gripe is the bust darts. They just don't sit where I need them to, and point a little. It's a pretty fix-able problem, but to be honest I left it. Mainly beause the print of the fabric hides it pretty well. I never really have to adjust the bust darts when I sew from the big 4 pattern companies - so it didn't really occur to me that I'd need to adjust them when I made this.
I didn't make any changes to the pattern except for adding more length to the dress so it stops about mid calf length. I finished the dress off with clear buttons down the front, so as to not distract from the fabric. All in all I LOVE my Aussie dress. It was my go-to outfit for Christmas Day. Its very handy for a big lunch. ;)