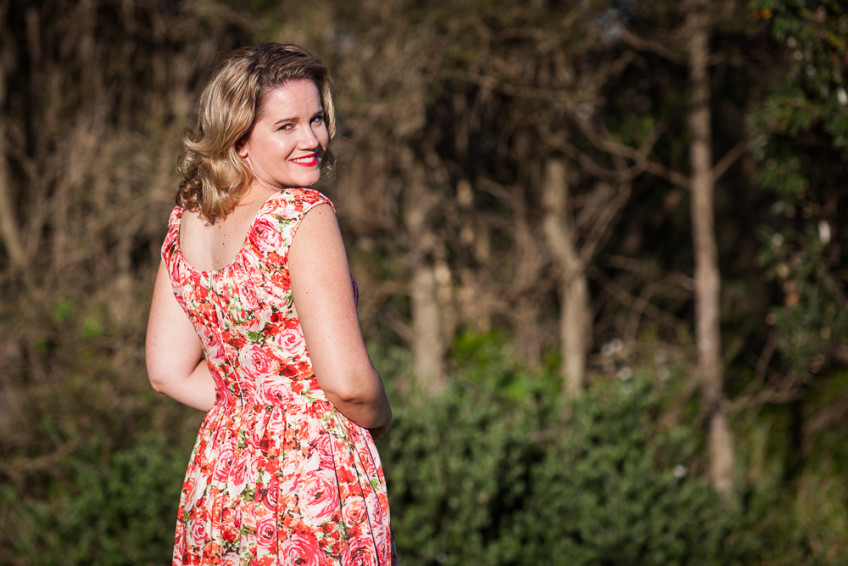 This week my love affair with Patterns by Gertie continues. I never thought I'd find myself wearing a dirndl and not be standing stein in hand in the Hofbrauhaus in Munich. The last time I wore a dirndl was during Oktoberfest in 2010 in Germany. I opted to buy it from one of the major German department stores instead of a cheap costume store, so I felt like I owned the real McCoy. I still have my German dirndl and won't ever throw it out. It sits alongside my sari purchased in India. I'm growing an international costume wardrobe!
This dress isn't exactly a dirndl per se, but it certainly has that vibe going on. The pattern is a 'Patterns by Gertie' make from Butterick - B6322. I loved the material it was made from on the pattern envelope and was able to purchase it from Etsy. It's a lovely cotton poplin and fabulous to sew with. The dress has a ruched bodice with a corset-style lacing across the midriff, gathered skirt and back zipper. The arm holes were finished off with bias binding using the same fabric as the dress. The dress has an average rating for difficulty and I'd probably agree to that. It's not difficult for an experienced sewer but it does have a bit going on with it.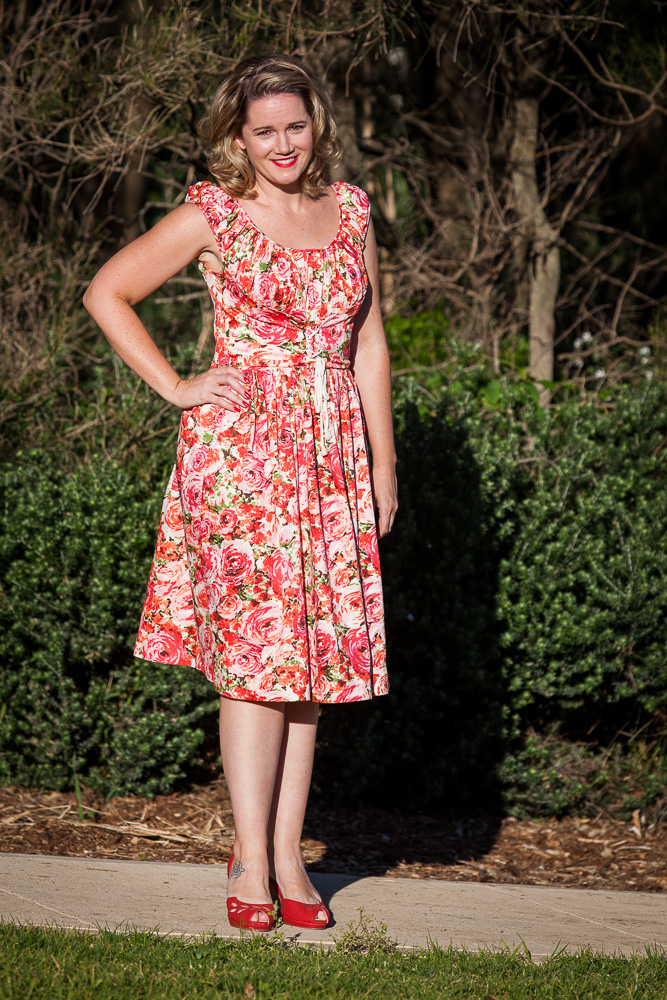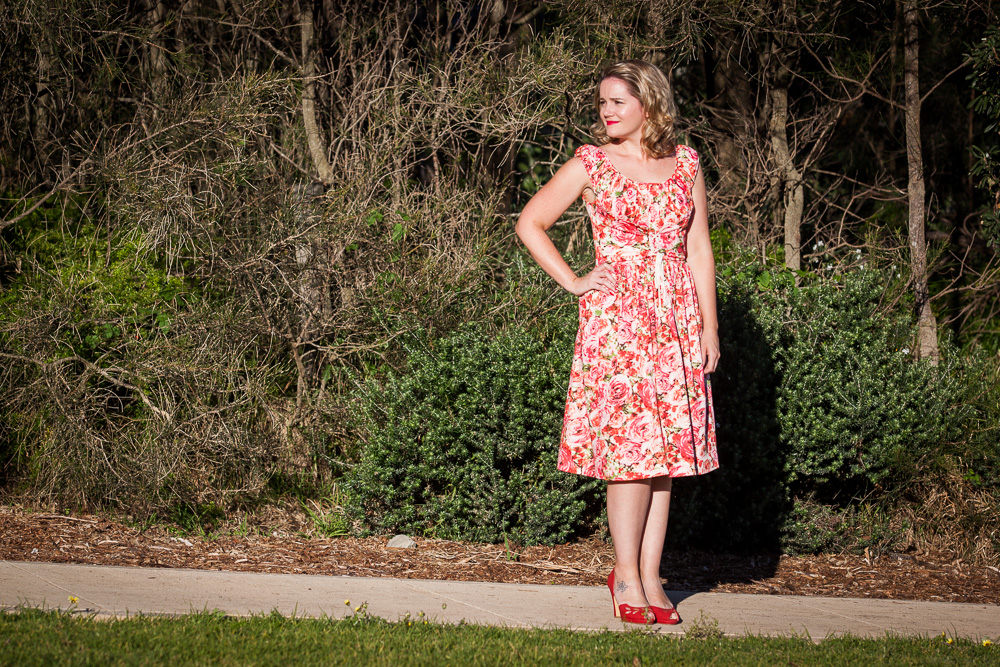 For the corset-style front I used cream coloured cord as the lacing and white eyelets. My first eyelet went in pretty wonky so I suggest trying it out on a scrap piece of material first before putting them in. That's just me again rushing everything along so I had the dress ready in time to take wit me on my Spanish holidays. I opted to use an invisible zipper down the back instead of a regular zipper. Mainly because I find them easier to insert. I put in a hook and eye in to finish off the zipper, which is necessary to pull the top of the zipper together better because I put the zipper in before finishing off the binding.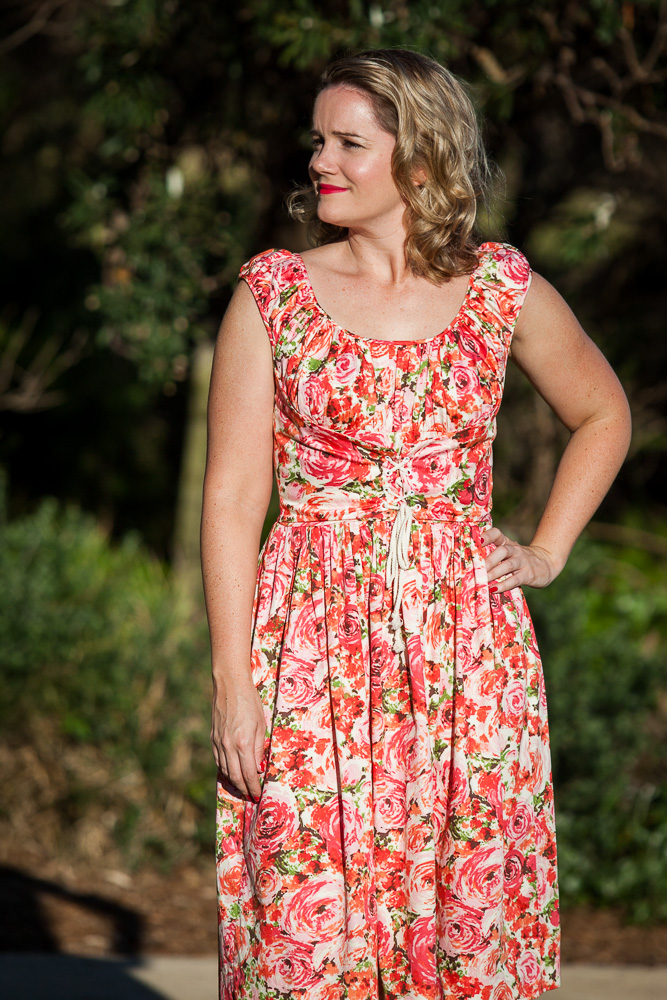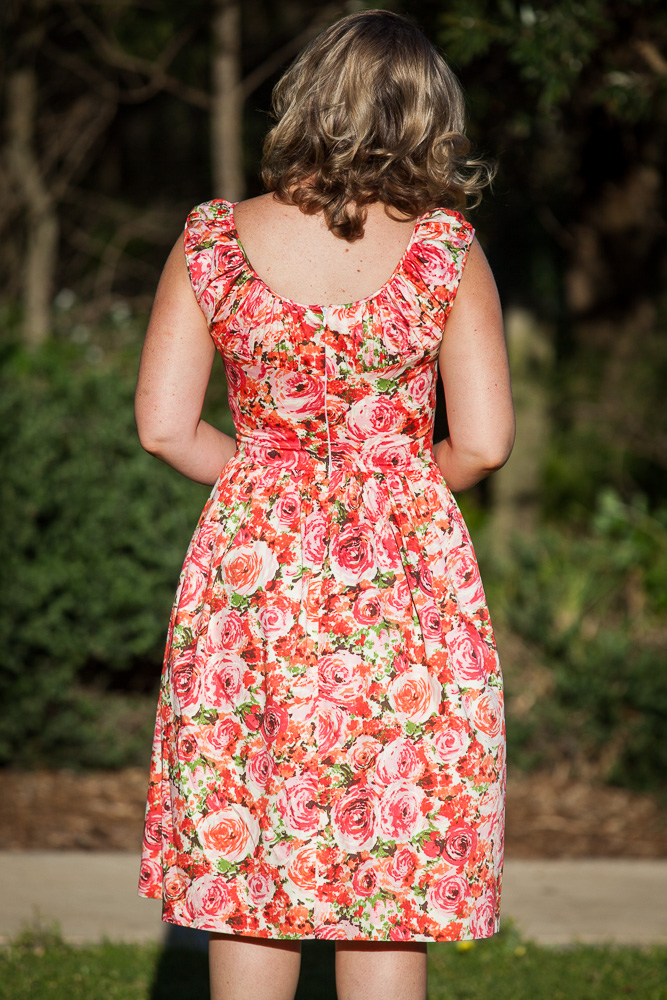 I wasn't sure I had done the binding correctly after I attempted to put it in because you are asked to hand stitch it down on the inside and once I did that the binding looked really narrow, more so than the image on the pattern envelope. I continued on with the hand stitching none the less, and once I ironed it flat I think it turned out the way it was supposed to.
I ended up shortening the binding by a couple of inches though on the sleeves and neckline. It might have been due to stretch given you cut the pieces on the bias, but mine were just too long and the bodice fell off my shoulders. So I actually had to go back twice during construction to unpick and shorten the binding to get it nice and snug around the bust.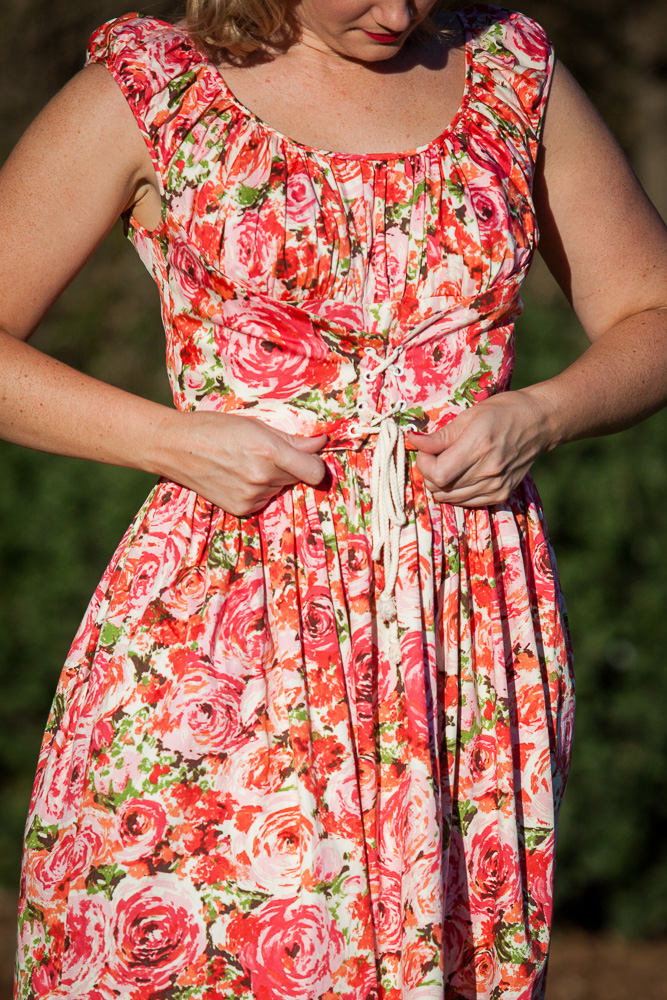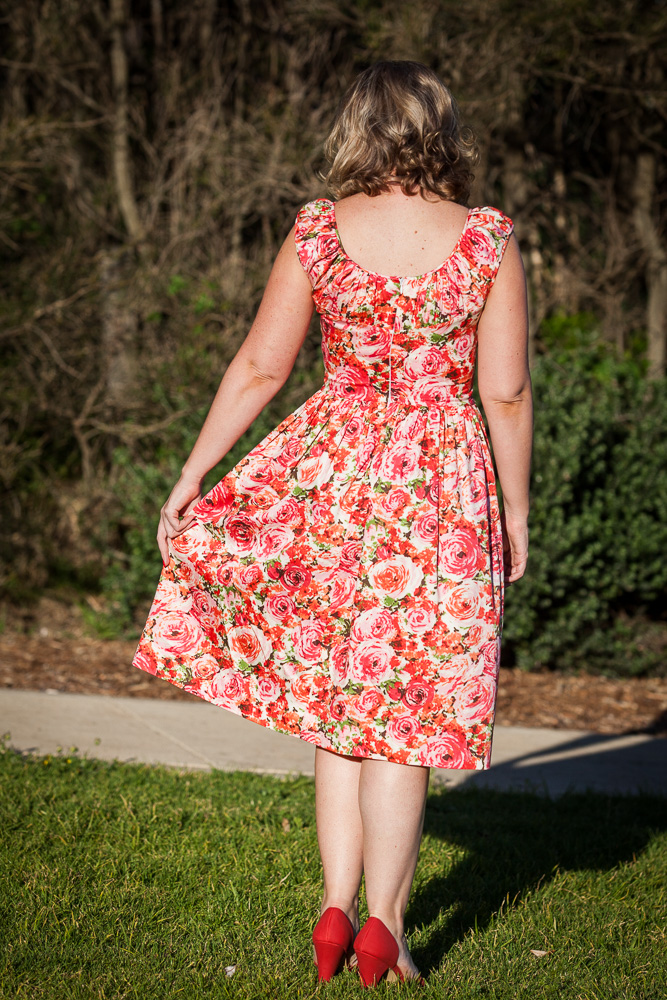 I'm pretty happy with how this dress turned out and I wore it quite a few times during my holiday. It's a change of style for me, which I think is a good thing - well, except for the floral fabric choice!