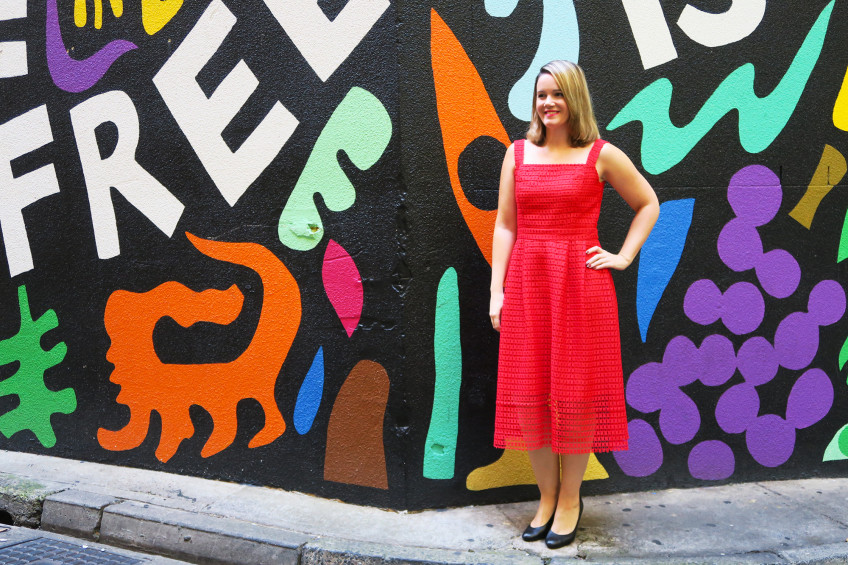 I hated red growing up. You would have rarely seen me in it. I had decided as a child, and subsequently as a teenager, that it didn't suit me. It reminded me of uniforms worn by my fellow classmates at their after school take away shop jobs. I also felt my pimpled teenage complexion couldn't hold up against it. Which could have well been true. I'll never forget the morning I took myself off to the MAC counter when I was about 20 to seek the help of a professional make-up artist. I wanted to buy my first kick arse red lipstick. My love of the 1940's and 1950's was running through my veins by then, and I wanted to wear my perfect red. This was during the days of Juicy Tubes and endless lip-glosses, so I guess I was ahead of my time given bold lipstick is everywhere again. I fully believe that nothing wakes your face up more than a great lipstick.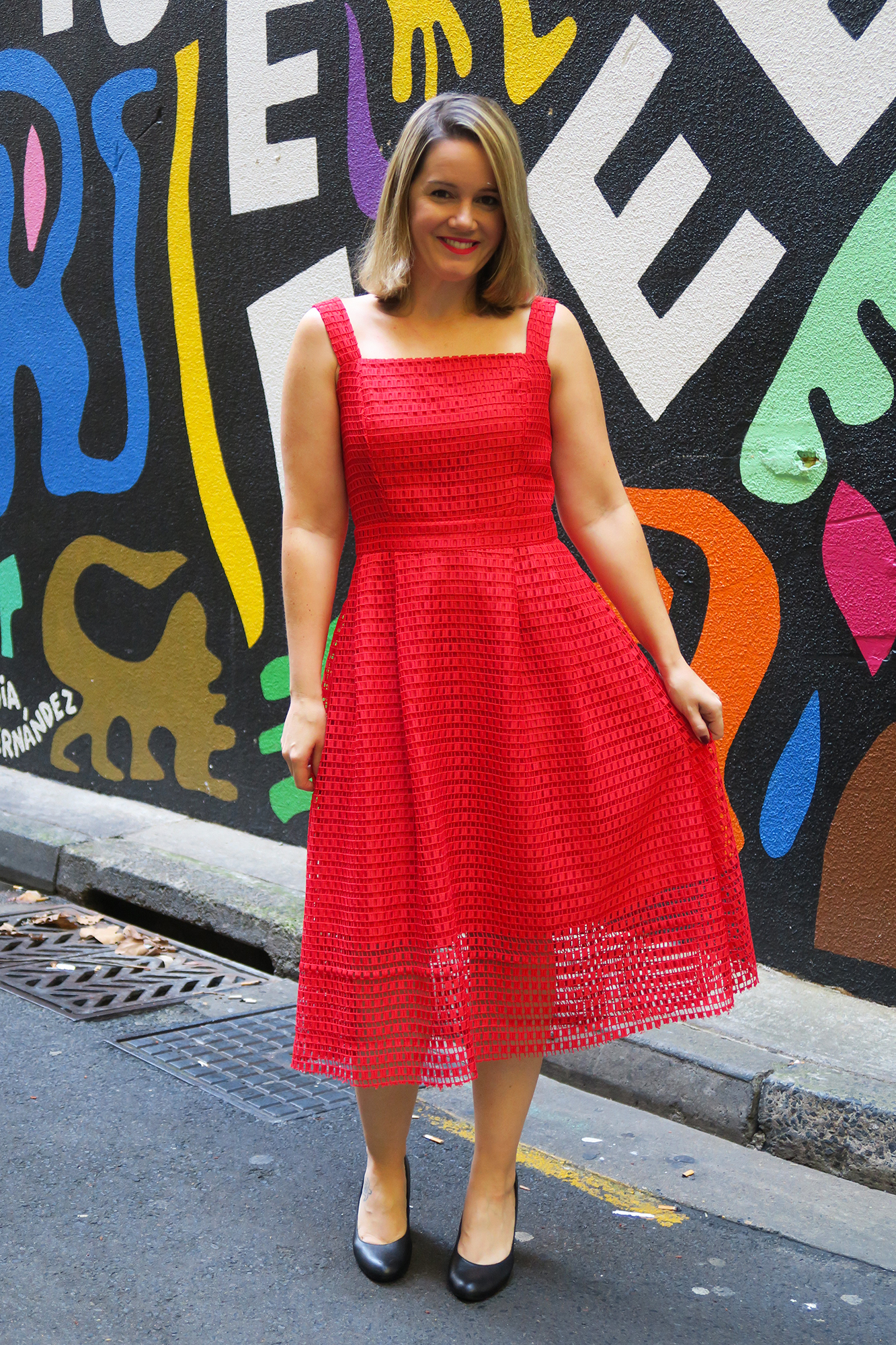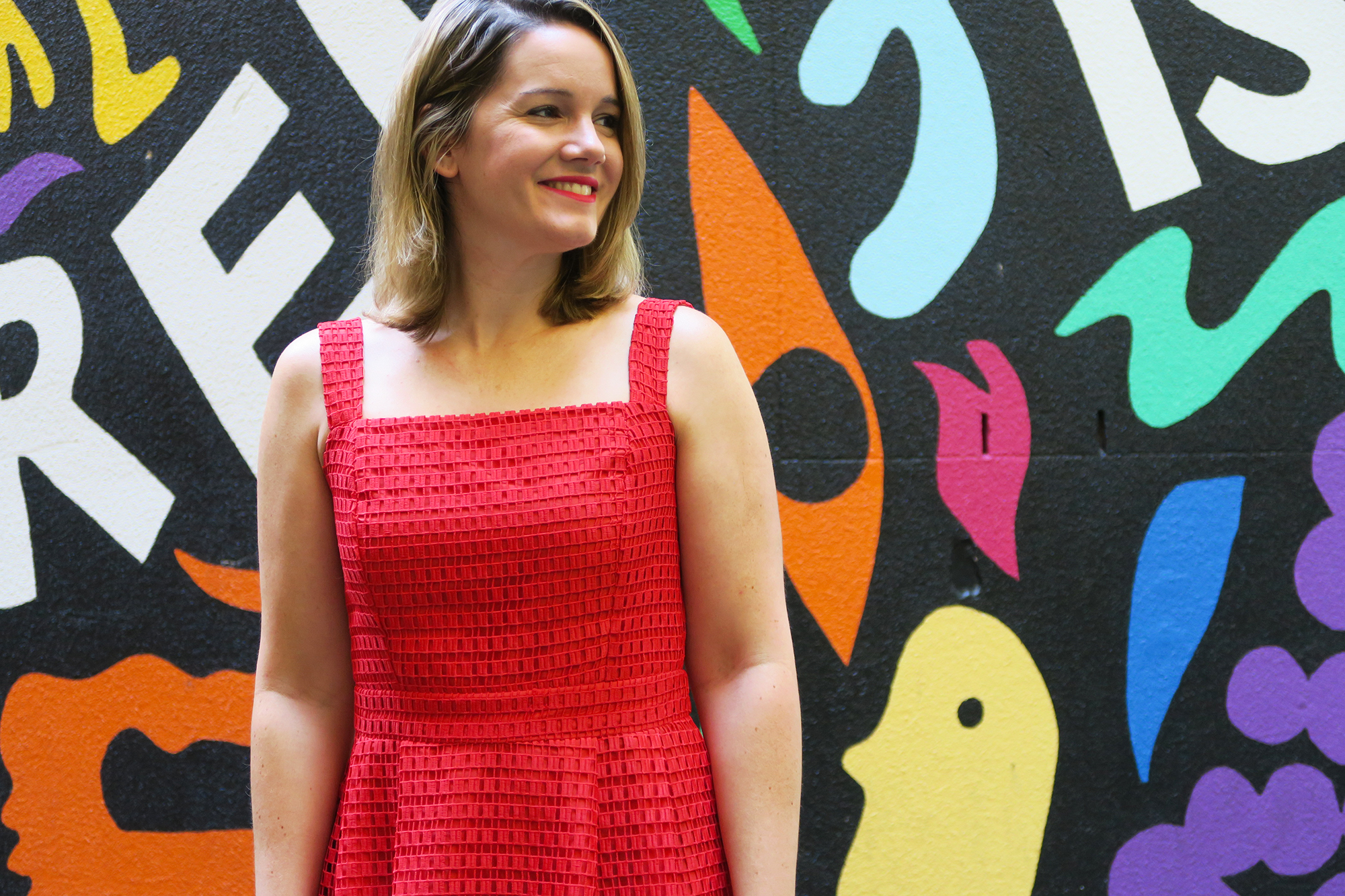 Back to my first red lipstick purchase and why it led to more years of passing on all things red. The make-up artist tried out three lipsticks on me and concluded that I 'just can't wear red'. WTF? I wish I was the more outspoken person I am today because I would have quickly corrected him and suggested he may need more training, because there is a red lipstick out there for everyone. My current one? Dragon Girl by NARS. It's my everyday go to and I love it.
In the last five years I have slowly but surely overcome my fear of red clothing due to my love of red lipstick and vintage clothing, which often features red. I actually think red is a pretty versatile colour – it goes brilliantly with pink, lovely with grey, strong with navy blue. Need I continue?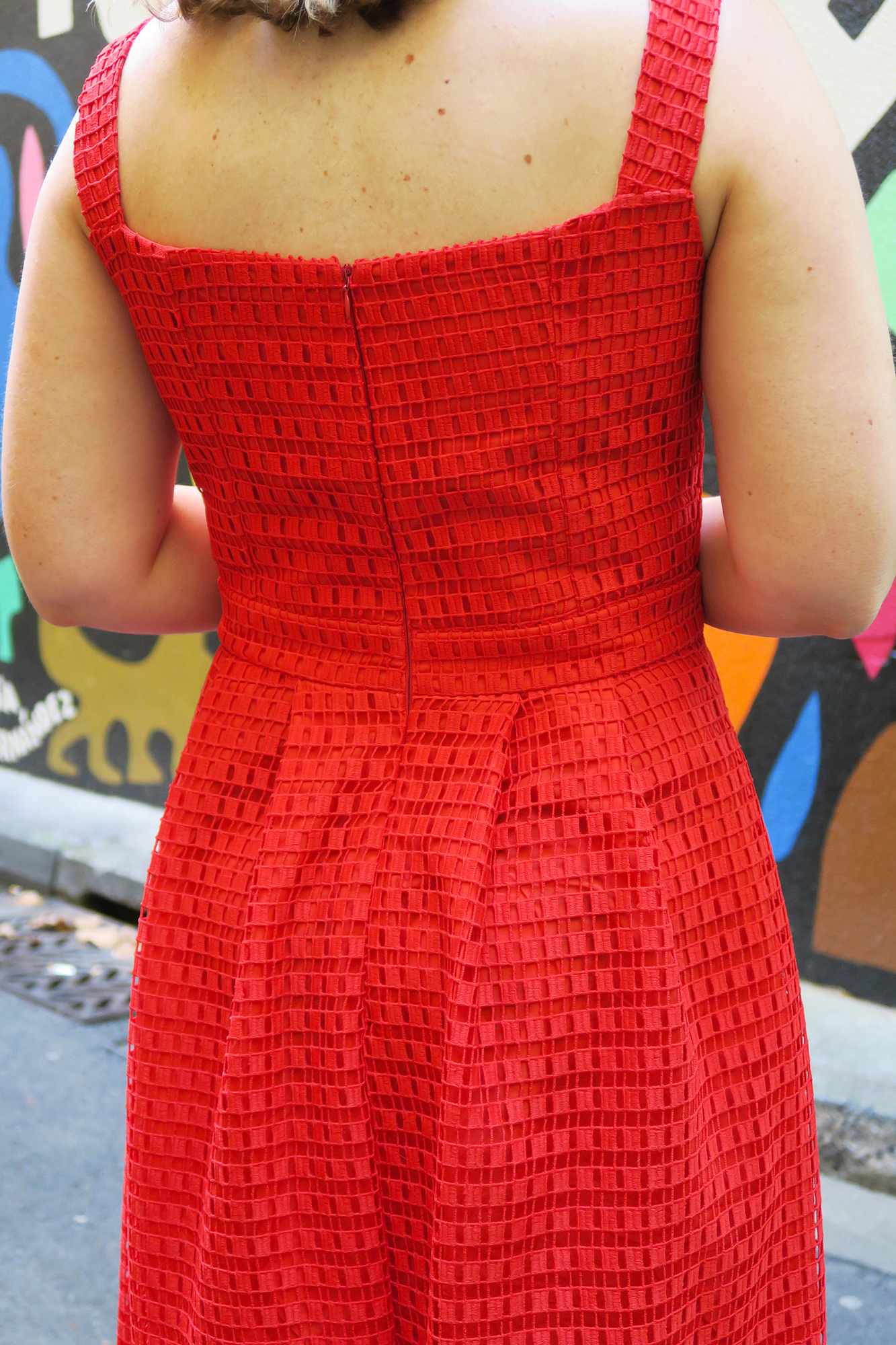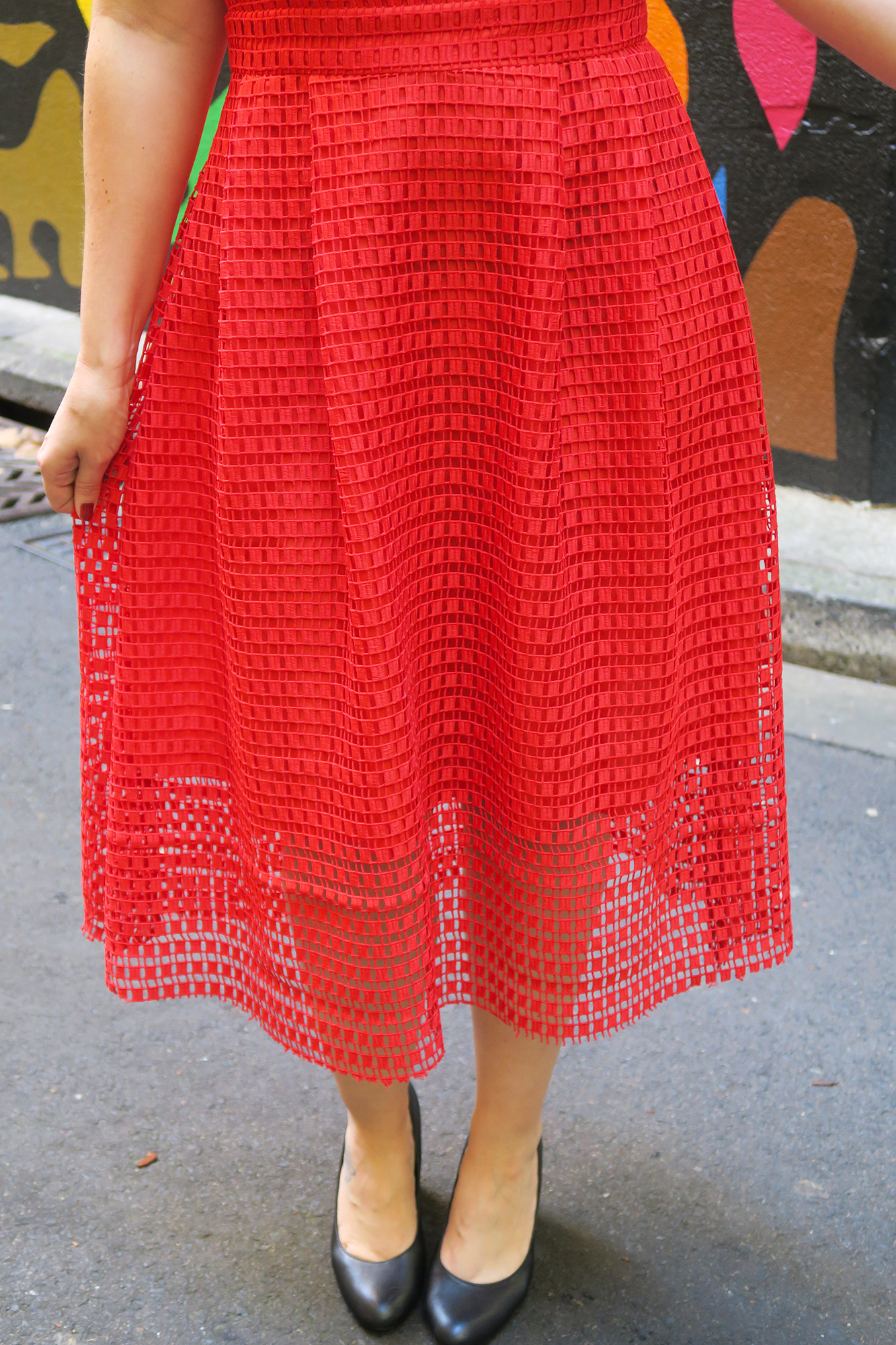 This red dress came as a result of needing something to wear at Christmas time for a Santa pub crawl. I think the expectation is that you dress as Santa, but that just wasn't going to happen. I instead opted to spend my time making a dress that I could wear again. I wanted something in a simple design, summery and smart enough to wear at work and on Christmas Day. I spotted this red fabric at The Fabric Store about 8 months ago and filed it away in my brain to buy when they occasion arose. I love making dresses in cut out fabric, i.e. fabric that requires a second layer otherwise it's just inapprops to wear in public. Lace being typical of this. And this was the occasion! So I went back to the shop and bought it, and a matching red cotton voile to use as the lining fabric.
Now for what pattern to use. I had to ensure the pattern worked with thick, hard-to-press fabric that was a little stiff. On top of that it had a grid pattern on it, so it had to be a pattern that I could pattern match at seams. I couldn't find exactly what I wanted so I did some frankenpattern-ing (I'm sure it's a thing) and went with New Look 6243 for the bodice. For the life of me, I can't recall what pattern I used for the skirt. The skirt has two small pleats on the front and on the back to give the skirt an a-line look whilst not adding the bulk a gathered skirt would have done. I wouldn't recommend box pleats, just small pleats will do. I used a pattern that had the straightest skirt hem I could find so it lined up with the grid pattern of the fabric. If I remember what it was, I will update the post! I cut out both patterns in a size 12.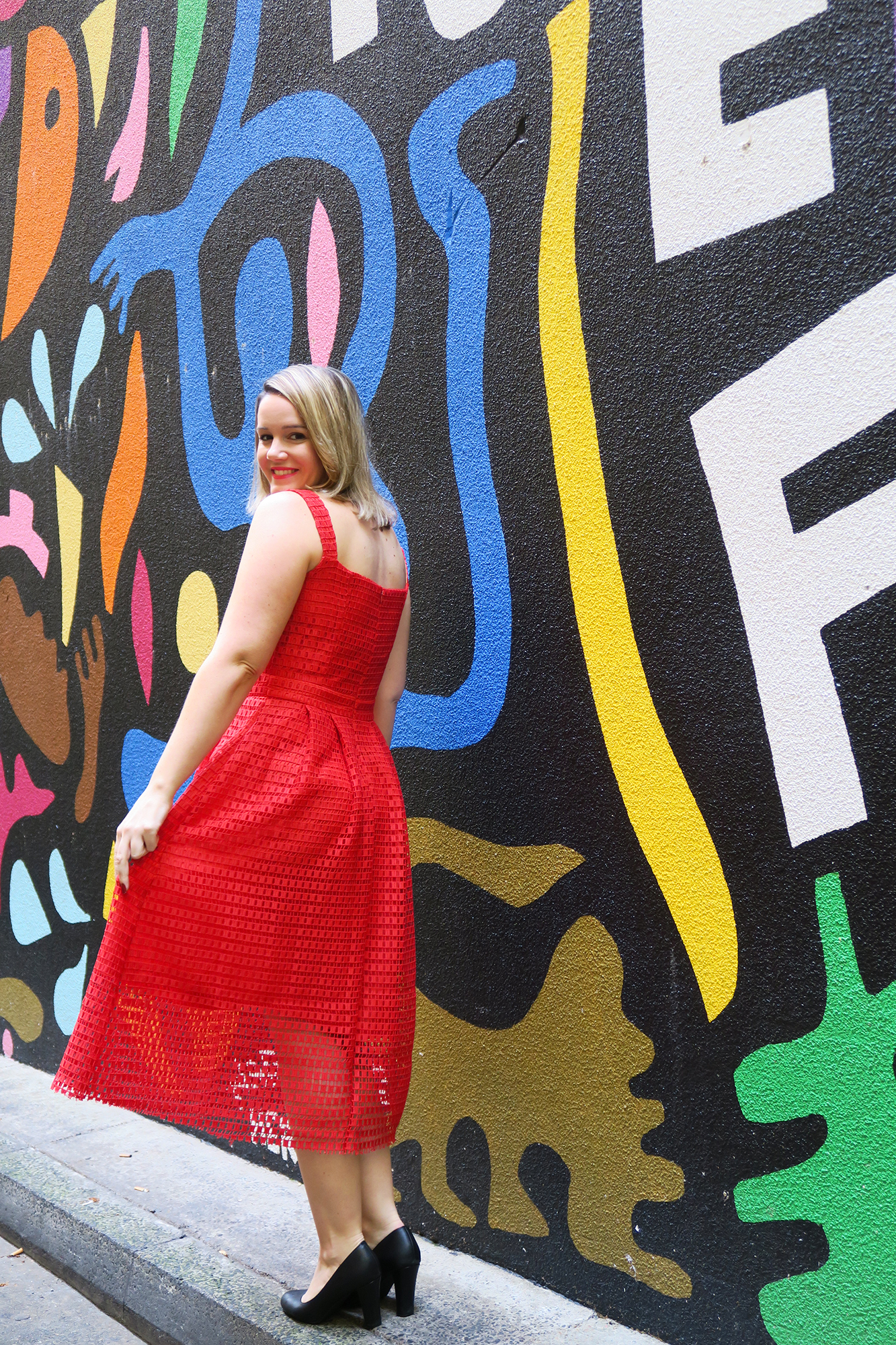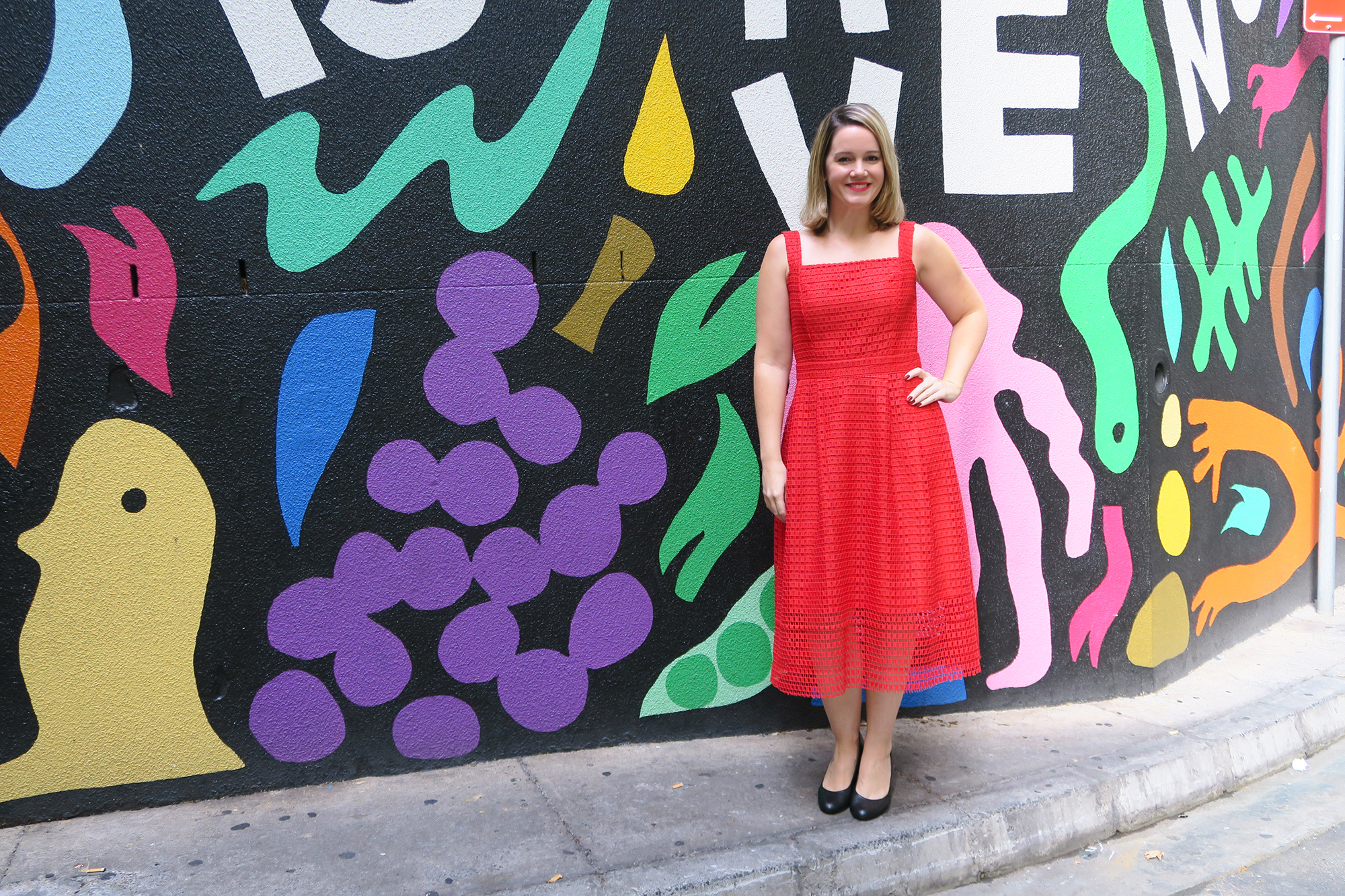 The fabric was a bit of a bugger to sew and shifted quite a bit, so early on I made the decision to use a walking foot for the construction. I also cut out double of the lining pieces and before sewing the pieces together, I sewed lining onto each pattern piece so the pieces became one to work with. It made the construction take longer, but it was worth pre sewing on the lining onto the fabric pieces around the edges to ensure the main fabric didn't keep shifting and ending up skewwhiff to the lining. I cut out a second skirt for the lining but shortened it by about 20 cm to show off the fabric more.
I finished it off with an invisible zipper, which thankfully manages to work through all the layers of lining and fabric. I went back and forth on whether or not I should hem the skirt – either a rolled hem or turned up hem. In the end of elected to leave the fabric be. The fabric doesn't fray and whilst it's not cut perfectly against the grid pattern itself for the neatest finish, I think it was the best option.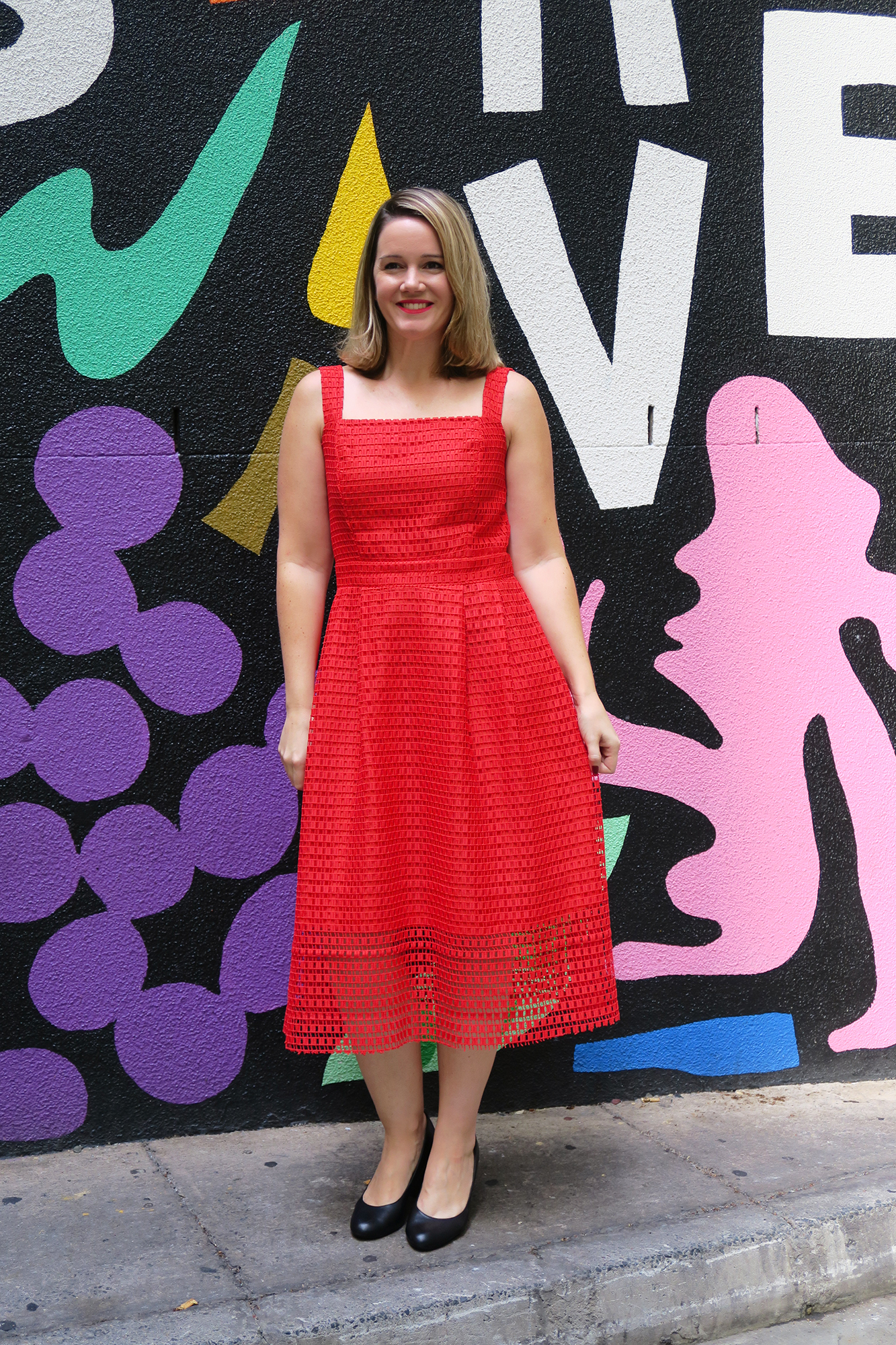 I'm pretty happy with how it turned out and I wore it a few times over the Christmas period. My newly found love affair with red continues…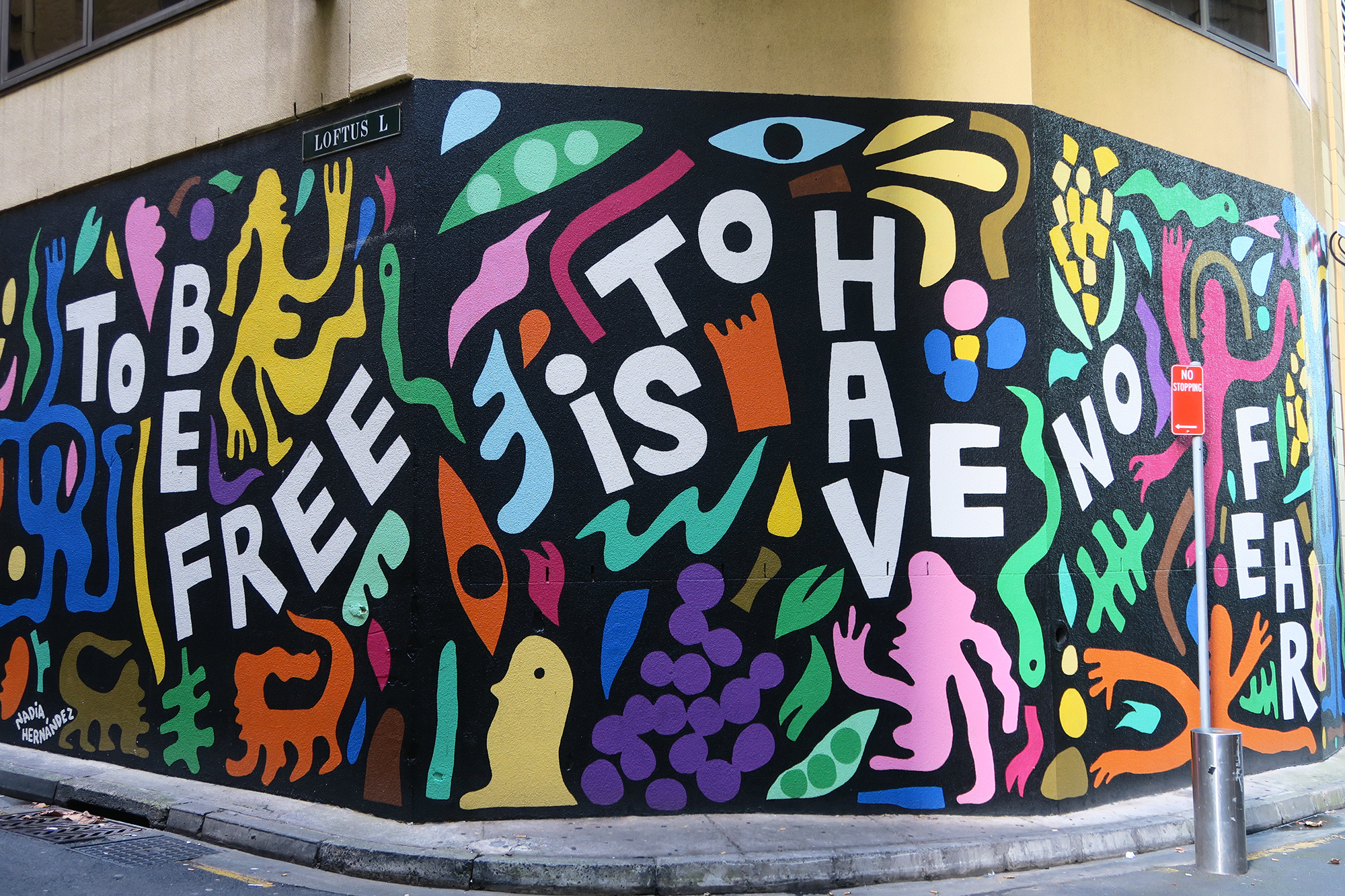 Loftus Lane in Sydney's CBD.