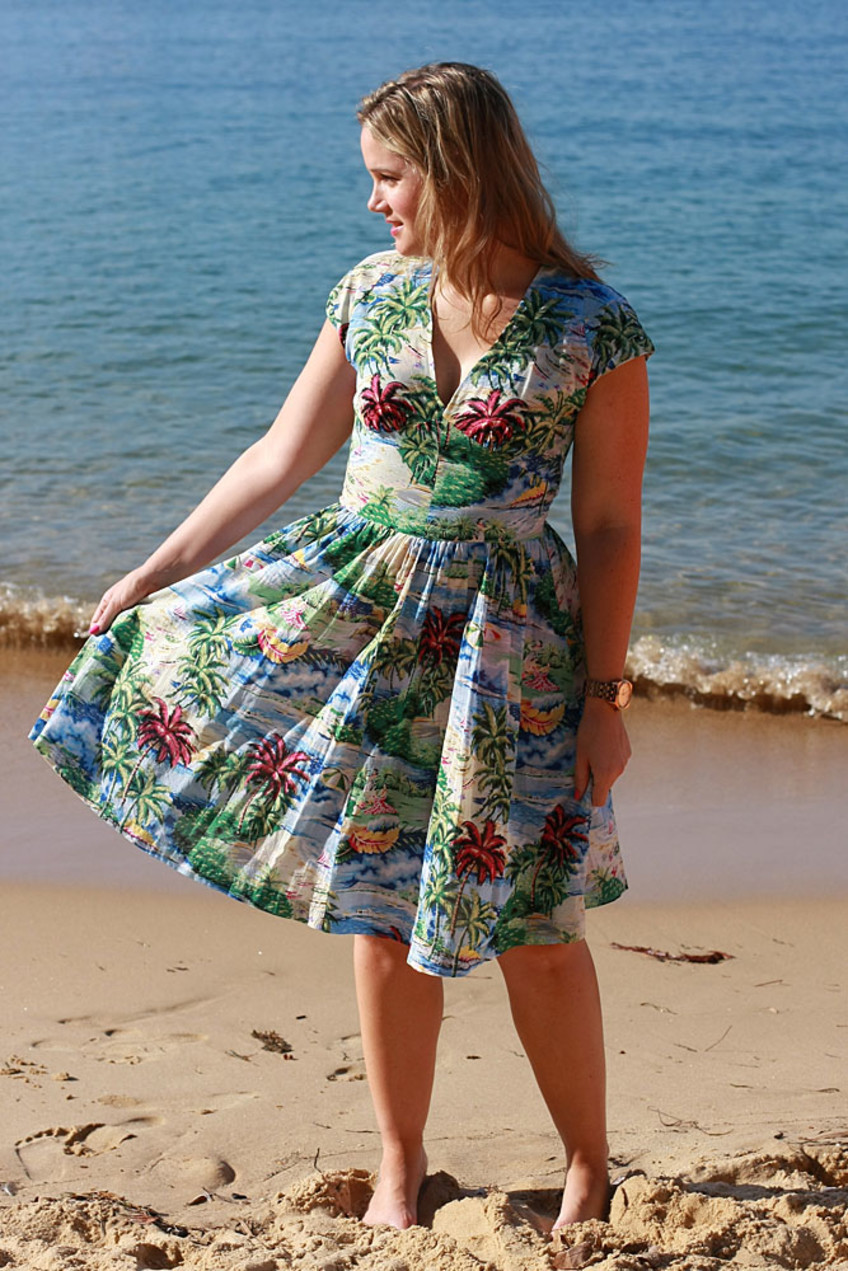 Oh to be in Hawaii again. It's been 5 years since my holiday to Hawaii and I think I am yet to get over how special the place is. Perhaps that is why when I spotted this fabric, it was straight to the cash register.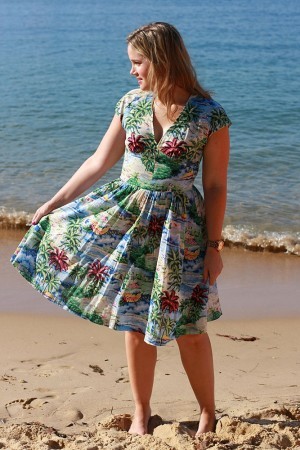 As an avid reader of fashion a magazines (my friends might change 'avid' to 'obsessed') I have a pretty good idea about what trends are to appear the following seasons. This is coupled with my continued love of reading UK magazines, which as you know are a season ahead. I had seen Stella McCartney tropical printed themed collections in these magazines and appearing in the British stores last summer. So perfect timing to pull together this Hawaiian dress!

I purchased the fabric from the Tessuti closing down sale at their Wynyard Sydney store last year. It is an ex-Zimmermann fabric, and as predicted, is excellent quality. It is a light voile, so it will be a bit of a pain to sew with. For a speed demon sewer like me anyway.

I had a Butterick Retro pattern purchased from a couple of years earlier in my pattern stash that I thought would work nicely with this fabric.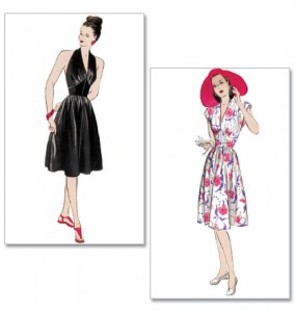 My review:

Pattern Description: Butterick Retro pattern 5209

Pattern Sizing: I cut out a size 10 (although I added a bit to the waist in case it was a little tight!

Did it look like the photo/drawing on the pattern envelope once you were done sewing with it?
Yes very much so.

Were the instructions easy to follow?
This dress was easy to put together. My biggest challenge was the fabric I was working with. It you use a heavier cotton fabric it would be a breeze to make. A bit fiddly around the v neck and making sure it doesn't gap and that it's symmetrical when it meets in the middle.

What did you particularly like or dislike about the pattern?
I really like the looser sleeves. It's much nicer to wear in the summer and if you want to jump for joy in the dress, you can!

Fabric Used: Cotton voile from Tessuti...bought a while ago now.

Pattern alterations or any design changes you made:
The only change I made was using an invisible zipper rather than a more traditional vintage zipper. I think it sits better down the side of the dress and with a more difficult fabric, I find it easier to do the invisible zipper rather than a lapped zipper.

Would you sew it again?
I would like to sew the version without the sleeves.

Overall I am really happy with this dress and I've worn it enough times to say its a bit of a go to dress for summer days when you are looking for more than a stretchy jersey 'chuck on' dress.