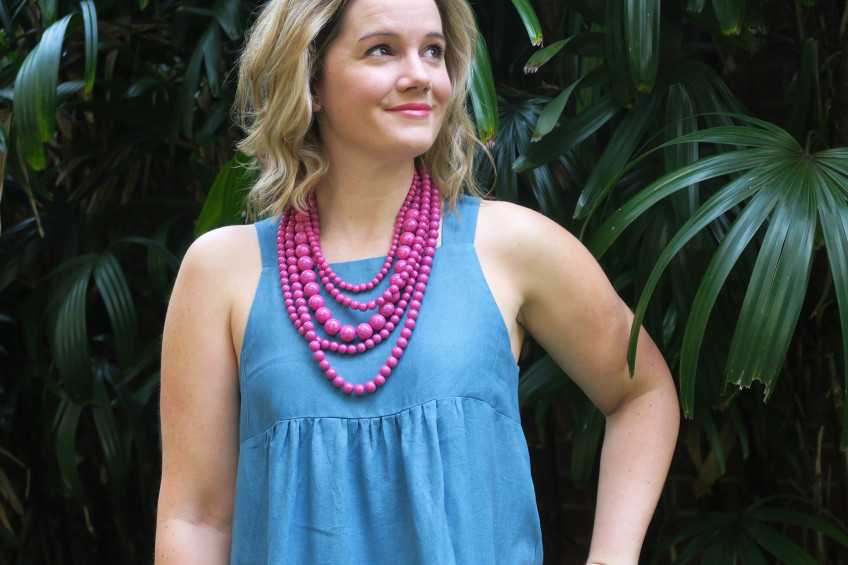 Bonjour from Quebec City airport! I'm sitting here waiting for our flight to Cowtown - that is, Calgary - so I thought I could fill in the time with a little blogging. Nothing like waiting in airports to enable you to get your life admin done. My next task is to start wading through all my digital photos from holidays over the past 3 years so they don't forever stay on my computer never to be seen again. We've had a great trip so far and you'll all be pleased to know that I have a second suitcase filled with about 9kgs of fabric purchases from NYC and Montreal. Yikes, you say!? It honestly isn't as much as it sounds. I bought two lots of wool coating for coats which makes up for a lot of that. I finally found the fabric I had been searching FOREVER for - fuschia pink wool coating. And it was on sale for only about $26 per metre. So happy to find it! I also found a cotton fabric that has bananas on it. BANANAS. I was pretty excited to find that one too.
After two weeks on holidays sweltering through a NYC heat wave and glorious summer weather in Canada, I feel like I have well and truly left the Australian winter behind. So blogging about this make seems to make sense right now. I'll forget the fact that when I wore it to take photos a few weeks ago in Sydney it was freezing. If you look closely there are goosebumps.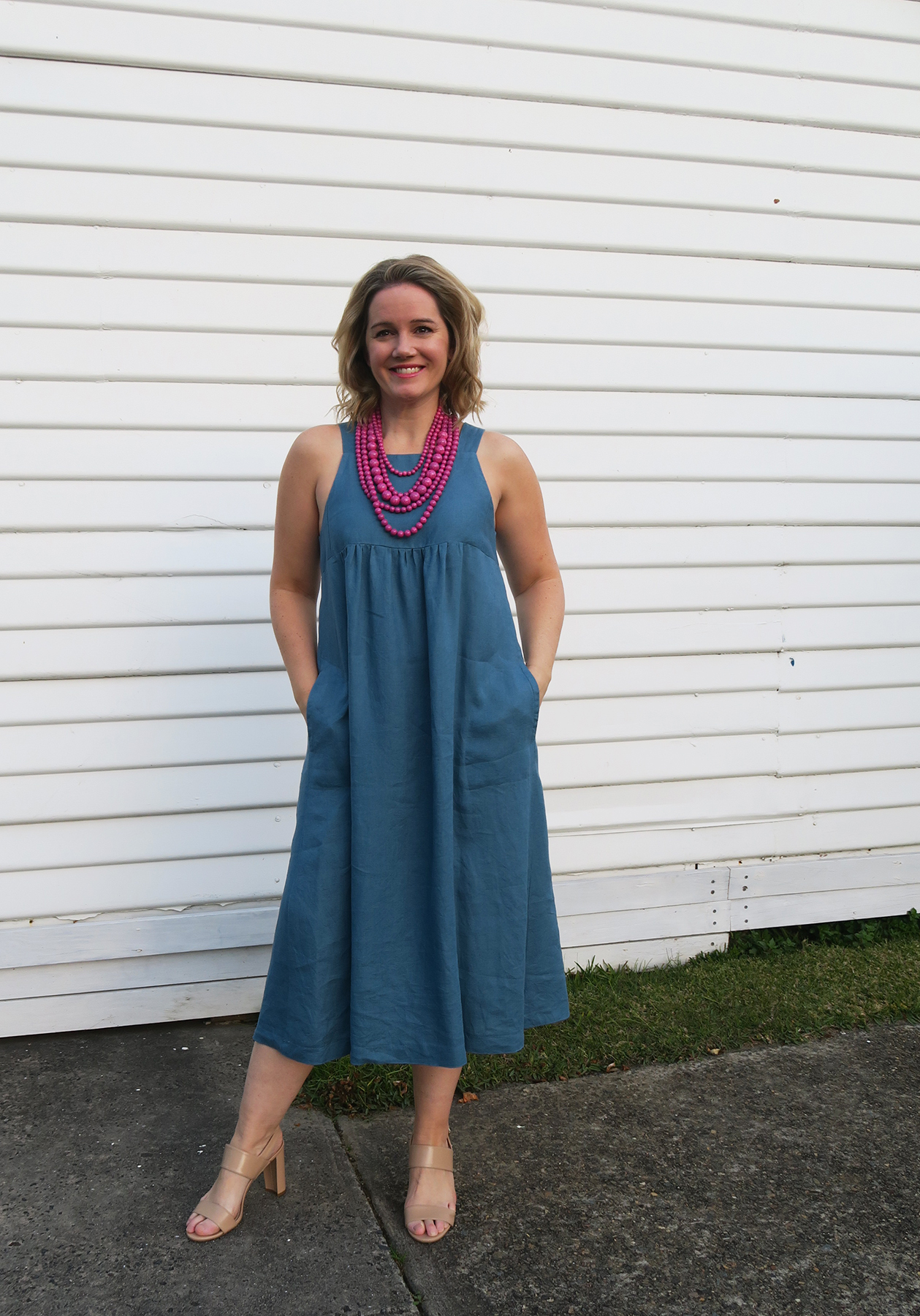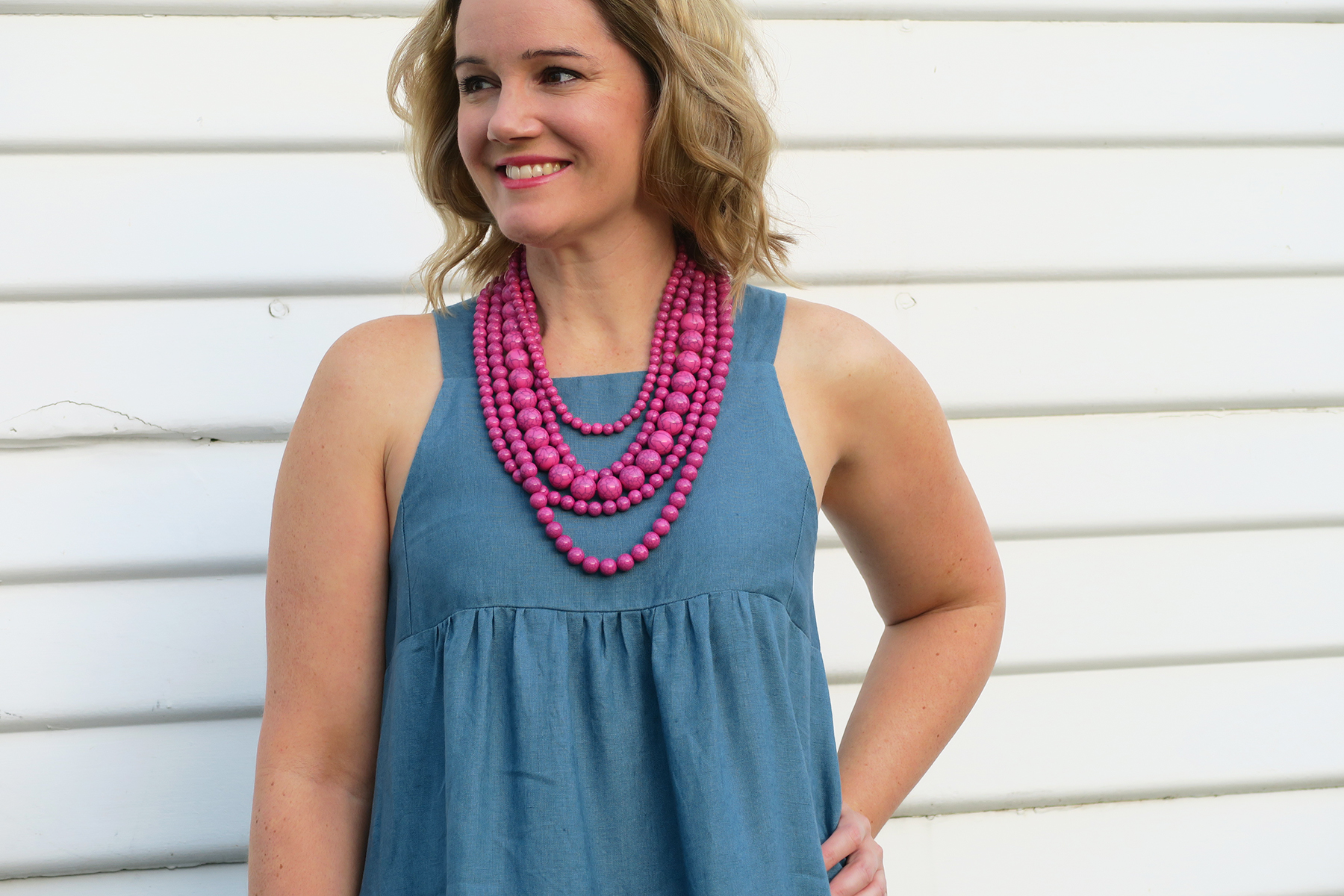 In an effort to continue to grow my linen wardrobe I thought this would be a good inclusion for easy breezey summer dressing without looking too sloppy. I have a habit of sloppy dressing when I am just around the house, particularly when sewing. I feel I can wear this whilst around the house and be comfortable, but not tooo comfortable.
This is the Tessuti Annie dress. It's been out for a couple of years now I think. Tessuti have nailed stylish relaxed dressing. Their patterns all look very chic, yet don't look like you'd want to rip them off at the end of the day to get comfortable. I cut my Annie dress out in a straight size small in a blue linen I purchased from The Fabric Store. Their linen is always on point and great quality. I could die happy surrounded by it.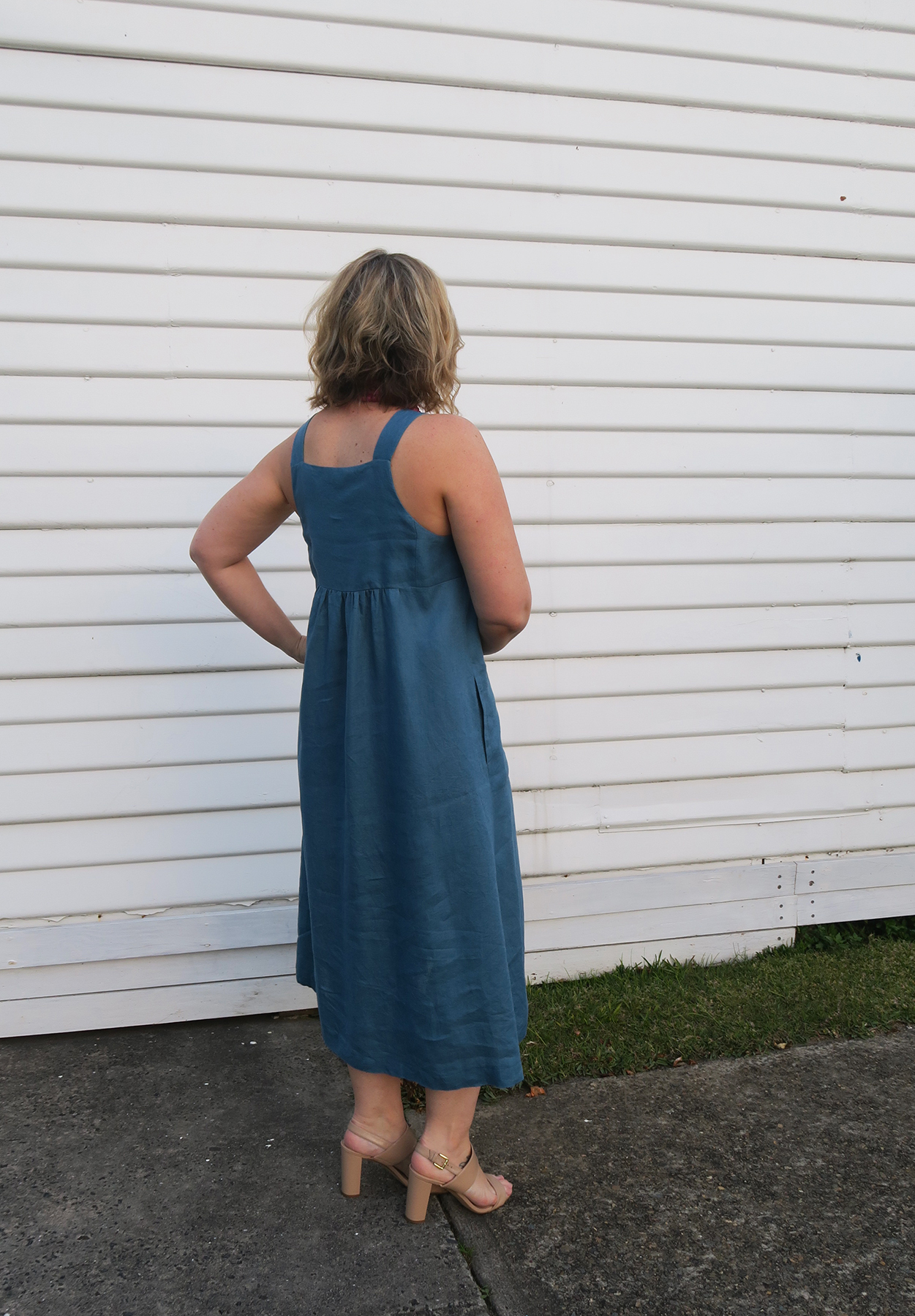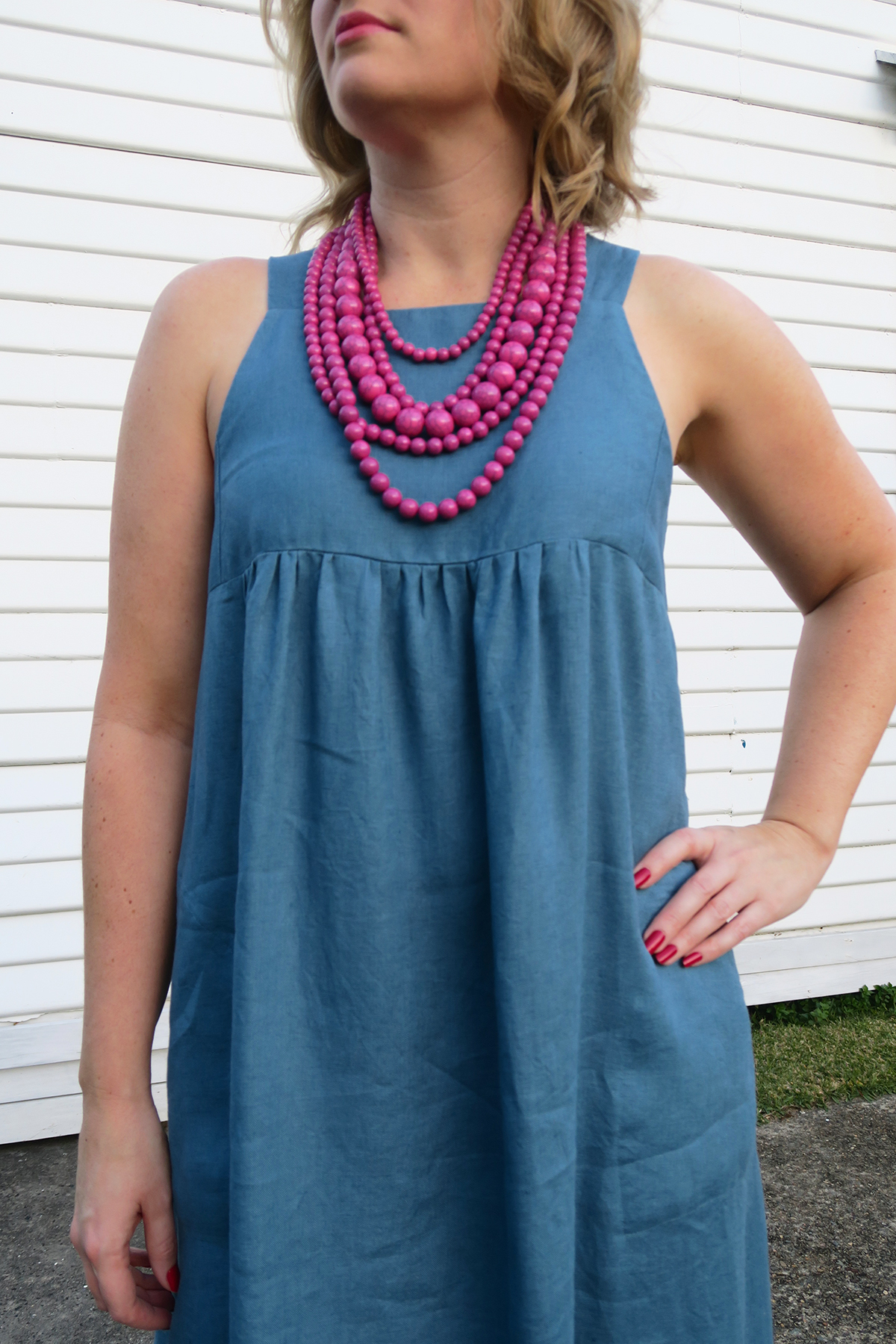 Like all Tessuti patterns the instructions are great. It is always helped along by photos of the construction as you go along. I sew a lot better when I can see images and not just wording. The dress was pretty easy to come together and given the loose nature of the dress I didn't bother doing any fitting. I shortened the straps just slightly, but otherwise the fit was worked for me. My favourite part of this dress is probably the pockets and the high neckline. I love that the pockets are sewed onto the front of the dress rather than hanging loosely.
I shortened the dress so that it fell almost mid-calf rather than full length as the pattern comes. I just felt it would look a little too overwhelming on me given I'm on the shorter side.
I love this dress and I can't wait to wear it once it gets a little warmer!