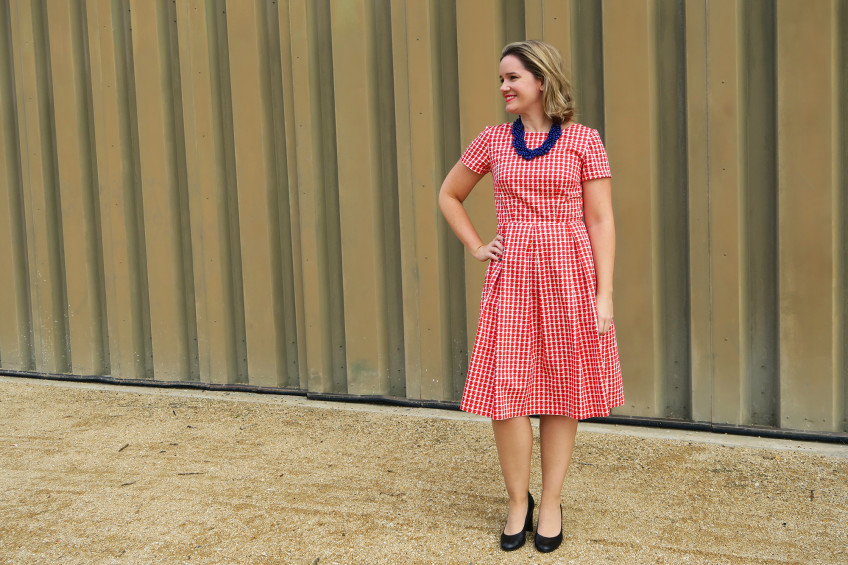 Now I'm not sure if calling this blog post 'apples' based on the fabric design is apt. I think the jury is still out as to whether they are apples or capsicums (capsicums is what we Australian's call 'peppers'). But I like the idea of them being apples, so let's just go with it. This is an example of the fabric choice coming before the sewing pattern decision was made. I saw this material at The Fabric Store last year and snapped up 3m of this for a work dress. It's a Marc Jacobs print in a lovely cotton sateen. Given the stripy style print I was then on the hunt for a dress pattern which had seam lines that wouldn't interrupt the pattern too much, and also wouldn't require a feck load of pattern matching.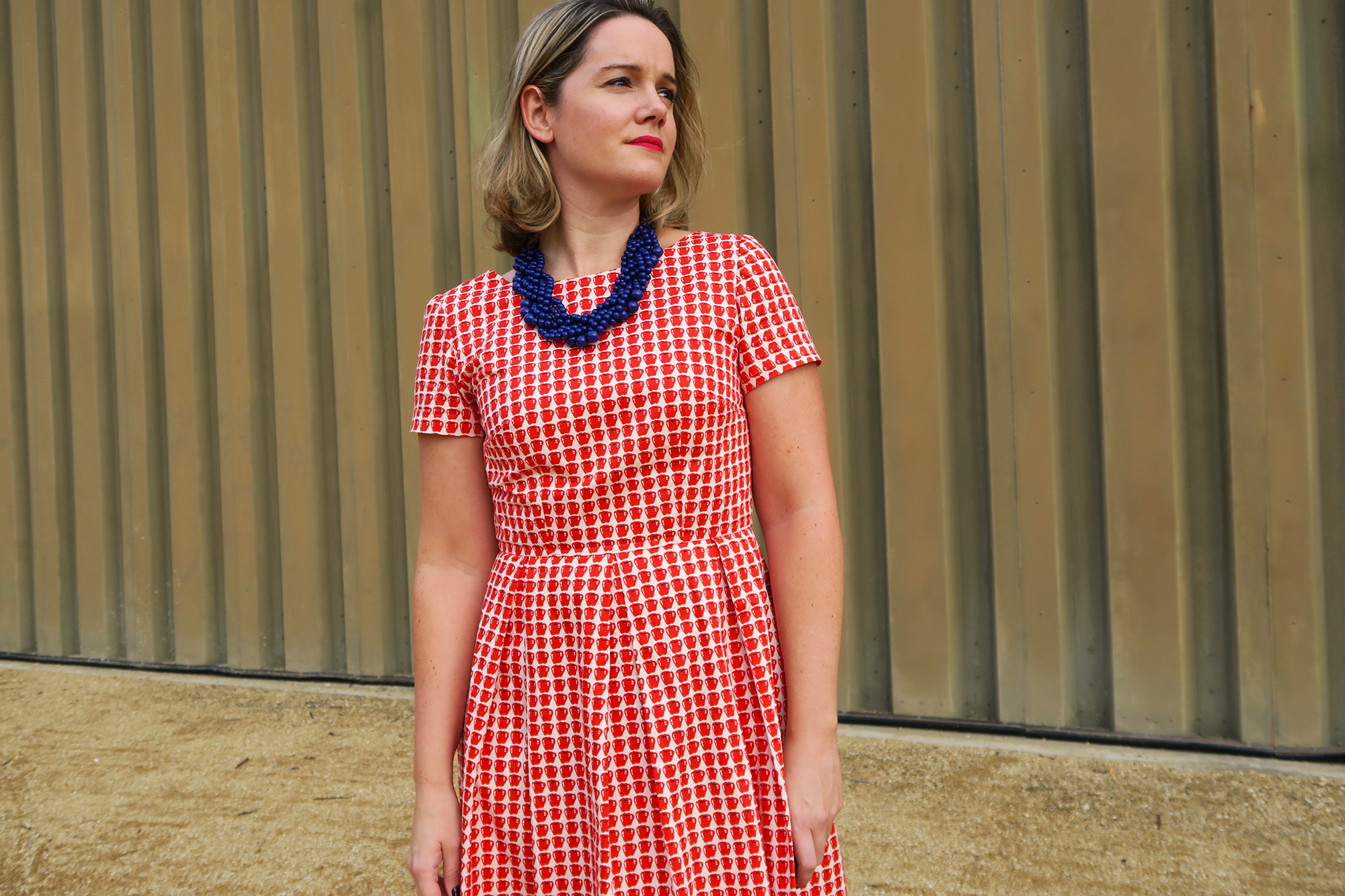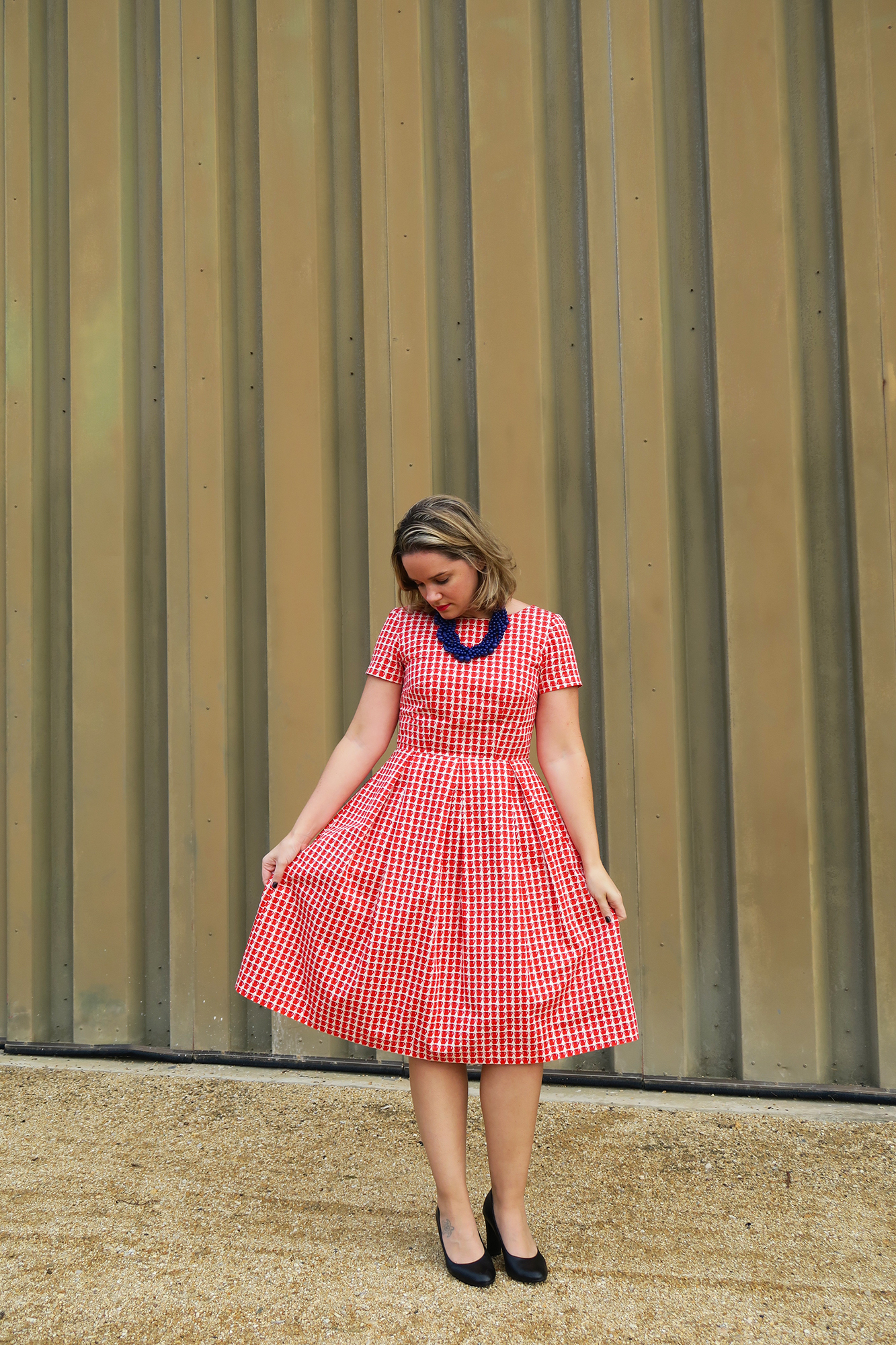 I had an idea in my head of what I wanted – a fitted bodice with darts not princess seams, short sleeves, and a pleated skirt without too many pleats. I'm sure amongst all the pattern designers out there, there is a pattern to match my need exists, but in the interests of not scouring pattern books I elected to do a bit of a frankenpattern and mish mash parts of two patterns together. For this dress I went with Christine Haynes Emery dress pattern for the bodice. I'd made it before, see here, so I knew what I was expecting regarding fit. That is – it's a well drafted pattern! For the skirt I dug out an old pattern from the stash which I had used before too, the New look 6048 dress pattern, which looks to now be out of print. Not that there isn't a stack of patterns out there with similar, if not the same, pleated skirt styles.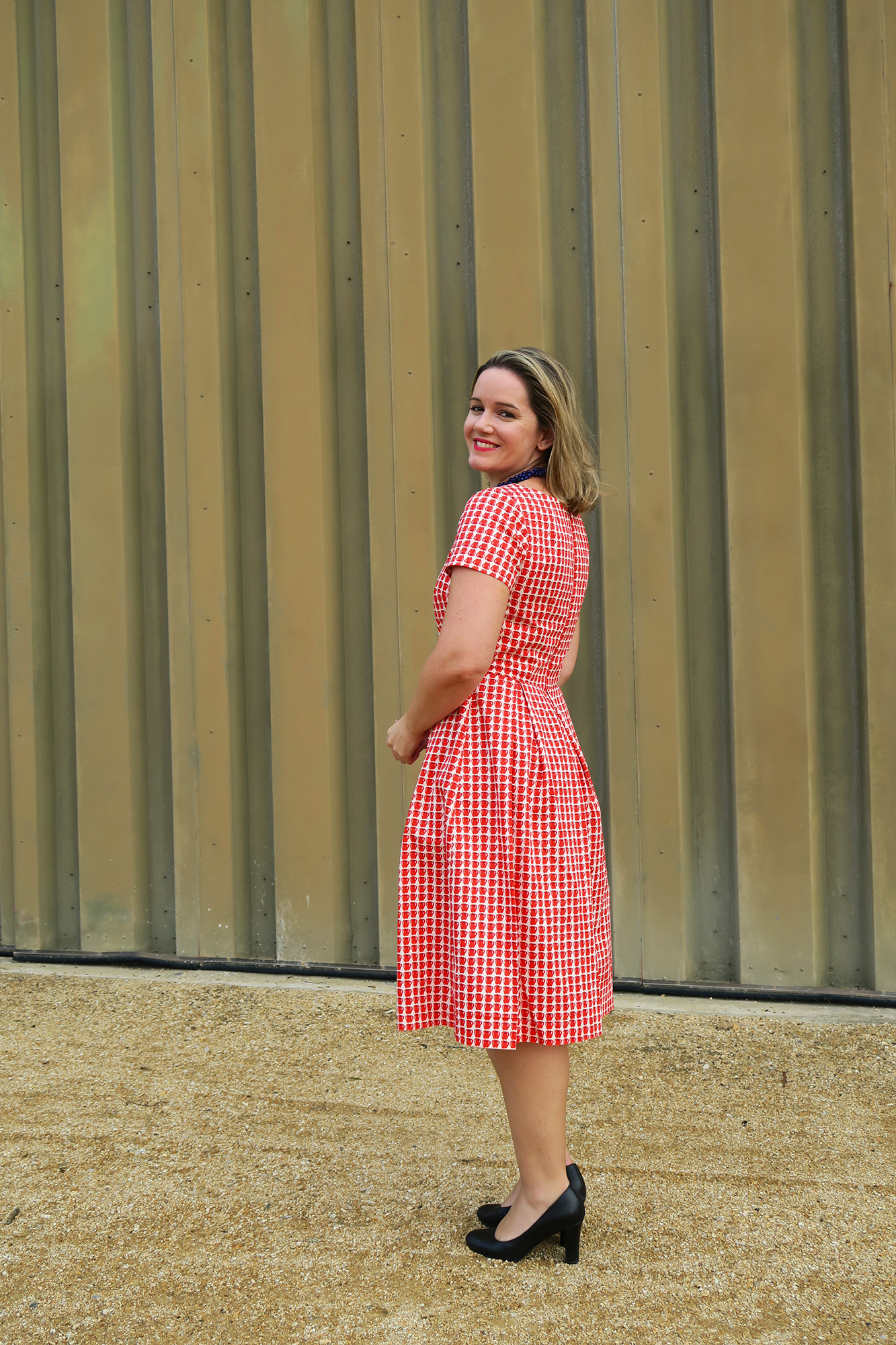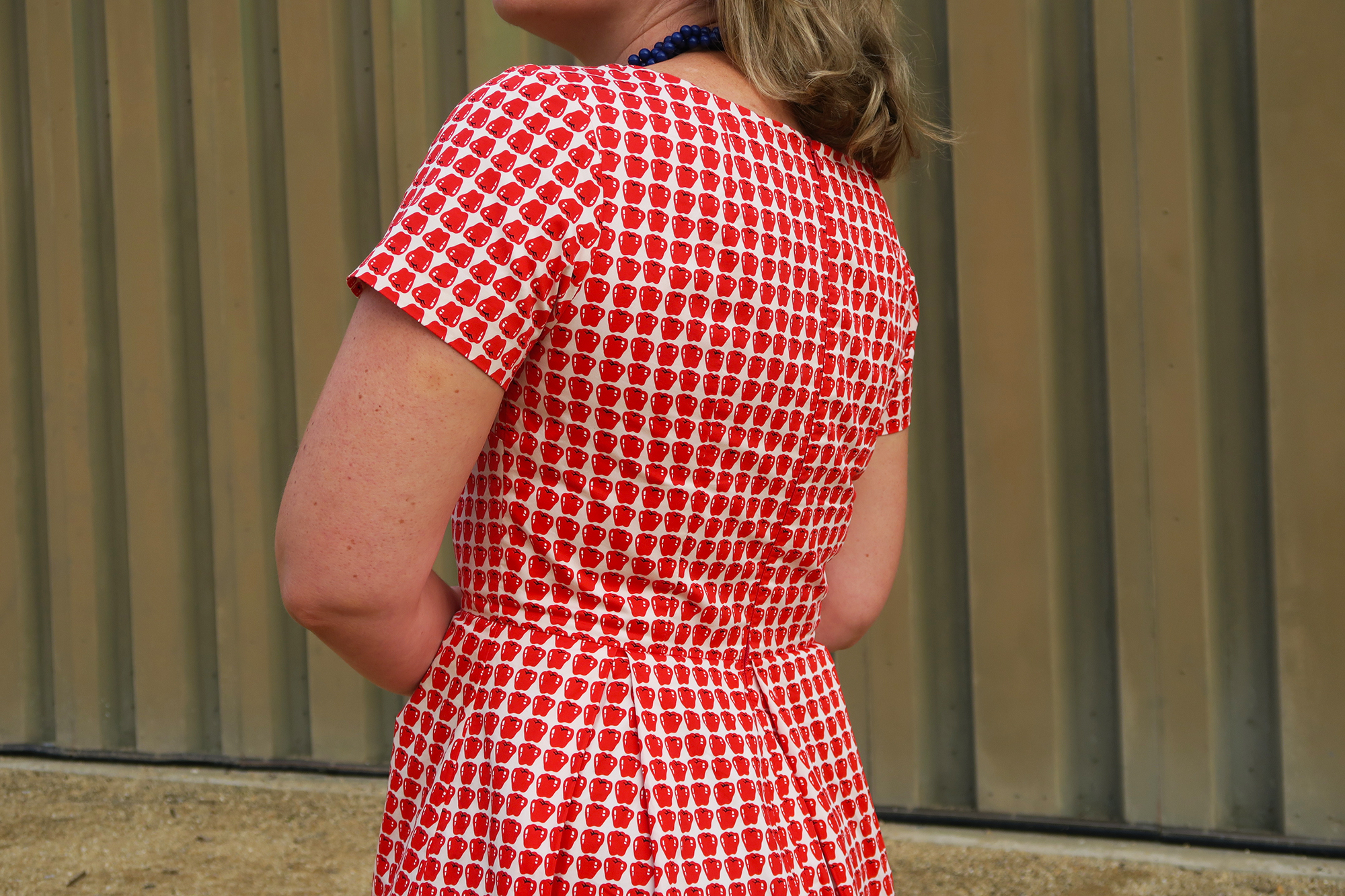 I had the bodice pre-cut from the last time I used it and when I made it then it was a little snug, so this time around I still cut out the size 8 but added about 0.5cm to each side seam of the bodice for a looser fit. When wearing something all day for work and sitting down a lot it's also better to leave a bit of breathing space around the waist. I lined the bodice and sleeves in red cotton voile. Cotton voile is my go to for lining because it feels soft against the skin and breaths. Being a voile also, it doesn't add a lot of bulk either.
The dress was finished off with a invisible zipper down the back and voila! New work dress sorted. I wear the dress with my new favourite blue necklace, courtesy of Bauble Bar. This website has so many cool pieces, I need to ban myself from browsing because before I know it, I have a shopping basket of half a dozen pieces.