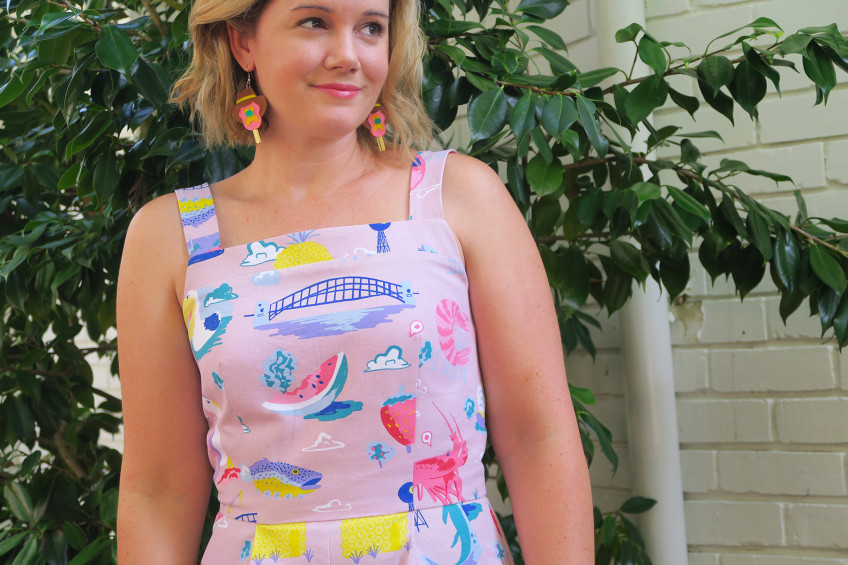 I love 'work Xmas party' time of year. I anxiously wait to find out what the theme is, and then think about how I can bring it to life. This year's Xmas party was no different. The theme was 'Aussie Icons'. I was amost overwhelemed with thoughts on what I could go as. I'm normally very organised and plan quite far ahead, but this year the party crept up on me a little, so whilst I wanted to do something fantastic - it would have to be fantastic and easy/quick to put together.
My initial thoughts was to go as a Gumnut Baby. Just because they are so dam cute. Although not exactly like a Gumnut Bby, because they are often mainly naked creatures! After a look through Spotlight to add up the costs of said Gumnut Baby outfit, I decided that the $100 plus cost wasn't worth it for one night. So aftar some further wondering around Spotty, I discovered the Ellie Whittaker furnishing fabric range that is all Australiana - winning!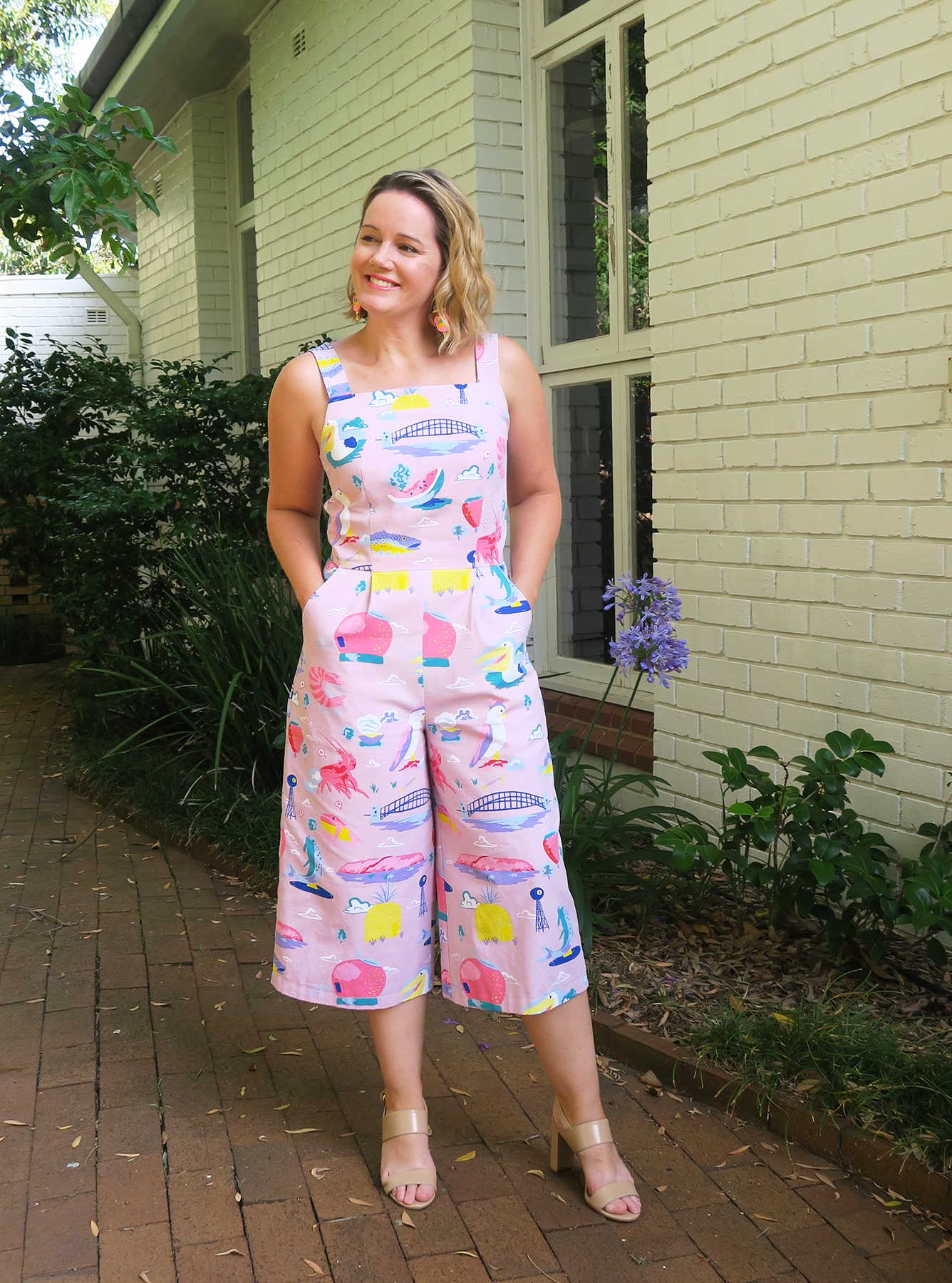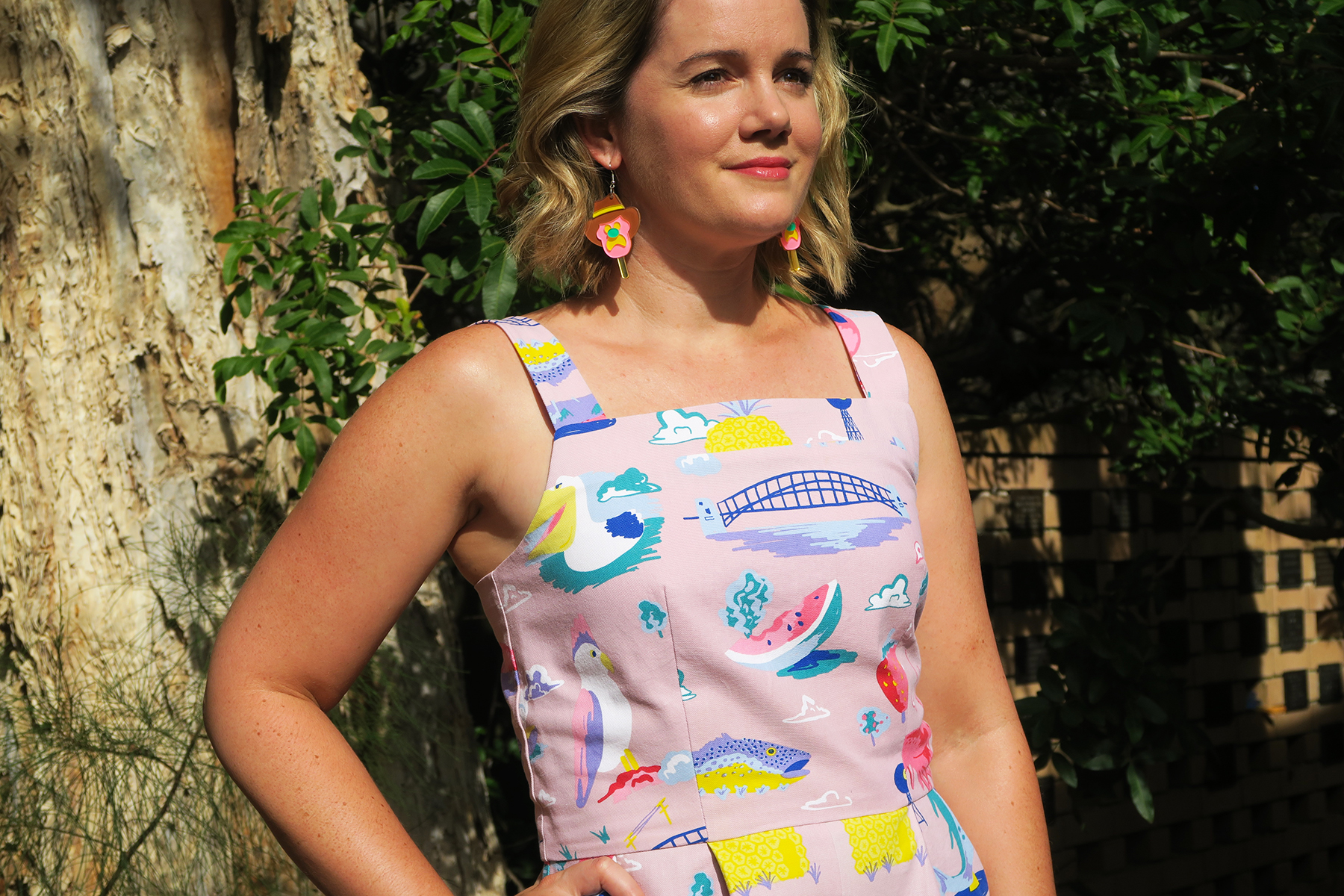 I'm not one to usually make clothing from furnishing fabric, but the material didn't feel too thick that it wouldn't be possible. It just felt like a cotton drill. And with the right pattern, it could easily work as clothing. I chose the print from the range that is covered in all things Australian, so there's no mistaking what I was going as. Now I just had to figure out what to make with it. I knew it needed to be something without a lot of seams interrupting the print, it would need to be comfortable for a long stretch of time, and most importantly - it needed to be cool. I was told by several colleages the venue gets really hot. And there's nothing worse than feeling stinking hot all night, am I right?!
I ended up choosing to go with a jumpsuit pattern (big surprise) in the form of New Look 6446. I already had the pattern in my stash, with the intention of making it in stripe linene, which I have done. So you can say it's a good pattern.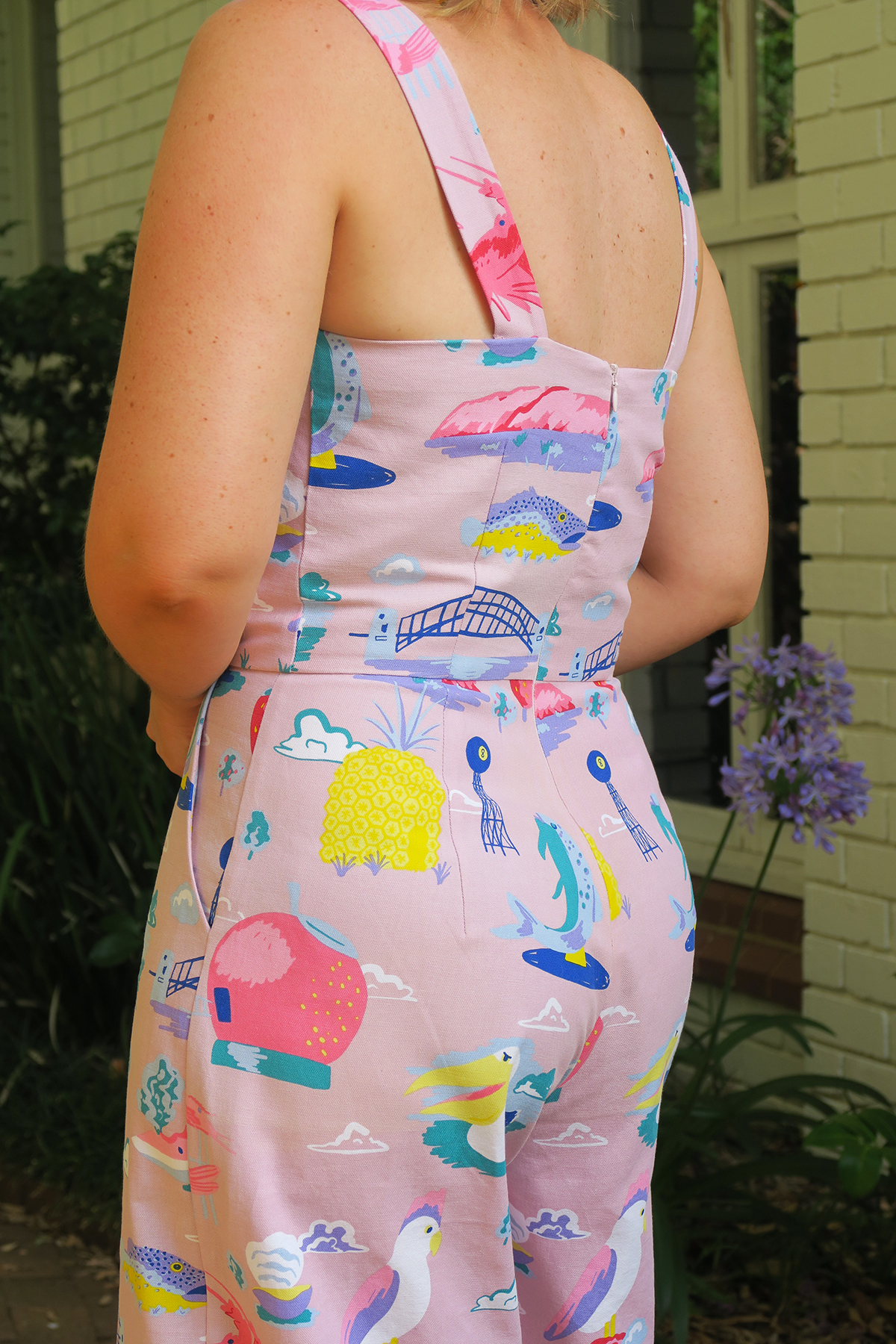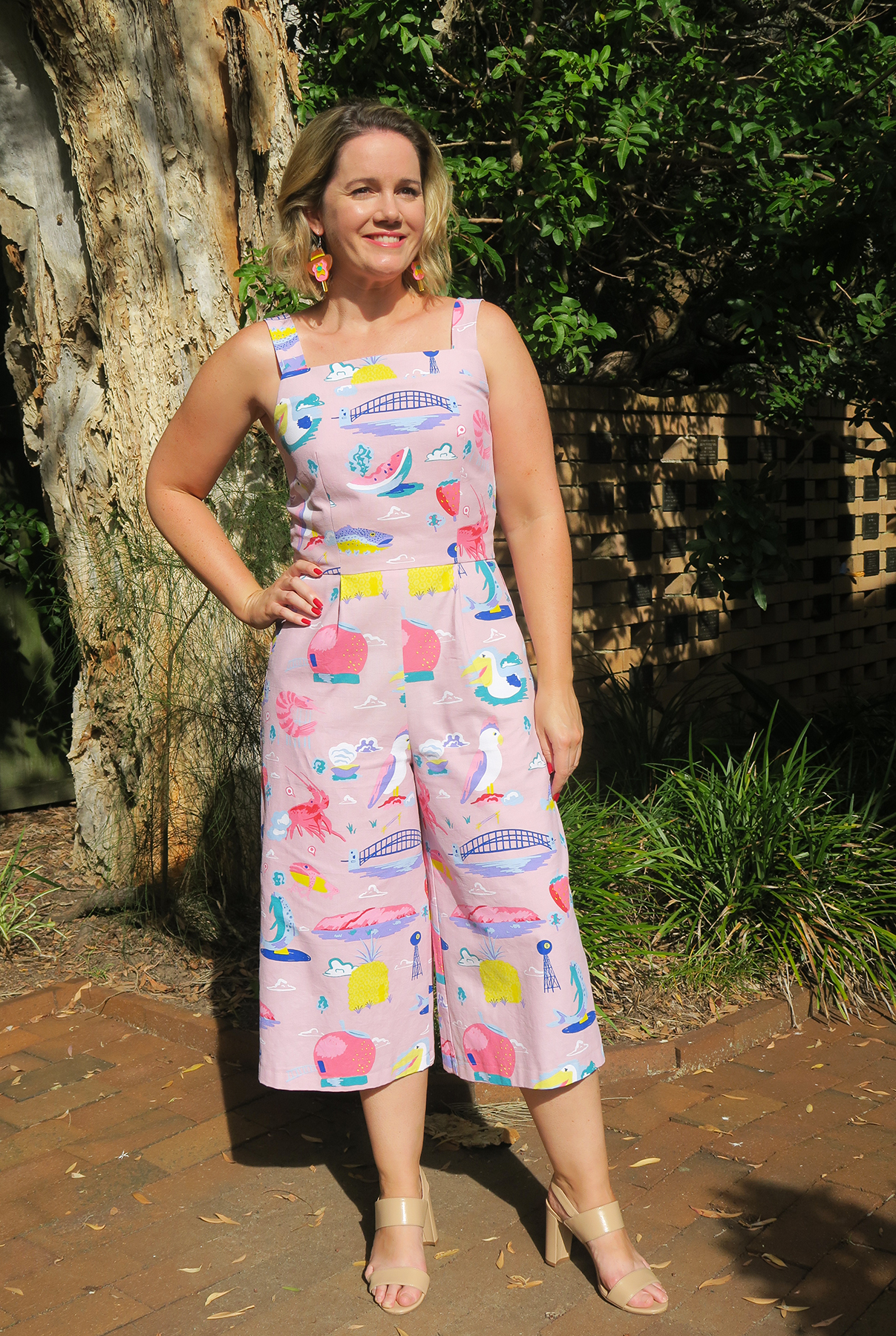 I cut the jumpsuit out in a size 12 for the bodice and a size 14 for the bottom. The pattern is pretty straight forward and I didn't have to make any alterations except to the straps. They were super long, to allow for fit, so I ended up shortening them by about two inches. I also made the jumpsuit a smidge longer than what is illustrated on the pattern envelope, so it finished mid calf for me. The bodice is lined, and due to the thickness of the main fabric I went with a ultra light white cotton voille, which did the trick.
I finished the outfit off with a pair of Bubble O'Bill earrings from Kaboodle Designs. For those readers that aren't Australian, Bubble O'Bill is another Aussie icon - an ice cream with a bubble gum nose. It's the greatest, and I was stoked to find the earrings in a store whilst cruising for luch one day.
I'm really happy with how this turned out, and I'm excited to pull it out for Australia Day in a couple of weeks!