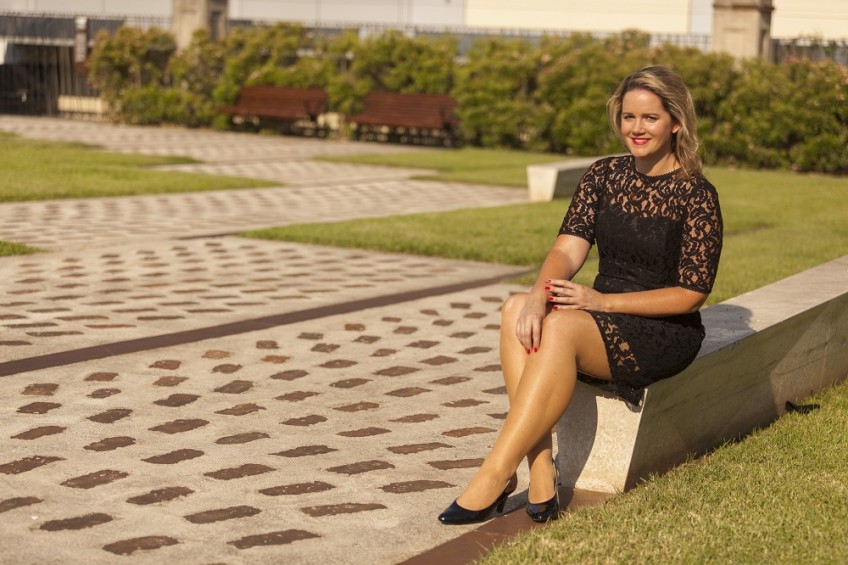 The creation of this dress started in a land far far away – Italy that is, and ended up in Sydney Australia. In May 2013 I holidayed in Italy for a couple of weeks and took the opportunity whilst I was over there to buy up some beautiful Italian fabrics – blogged about here. During my few days in Milan I visited a tessuti store and bought up some divine black stretch lace. I knew as soon as I saw it what it would become and where I would wear it. Talk about quick thinking on how to justify purchasing a fabric! I had wanted to work with lace for a while and admittedly had avoided it until I felt more confident with my sewing skills. This was the perfect opportunity to give it a go. I also wanted to rock a bit of a 1950's film noir look for last year's Christmas party too, before even knowing what they theme was going to be. I thought I could make it work one way or another!
So armed with some beautiful Italian black lace I started digging for a pattern that was just what I wanted to create. In my head I wanted a fitted black lace sheath with a satin strapless dress as a lining. I wanted three quarter sleeves, a high neckline and the black lace hem to extend beyond the black lining on the skirt. No problems in my head, but getting that as an out of the packet pattern was another story. After some trawling of pattern websites I couldn't find exactly what I wanted to it was time for a pattern mash up. But here's irony for you, soon after I finished making the dress McCalls produced a pattern showing pretty well exactly what I wanted – doh!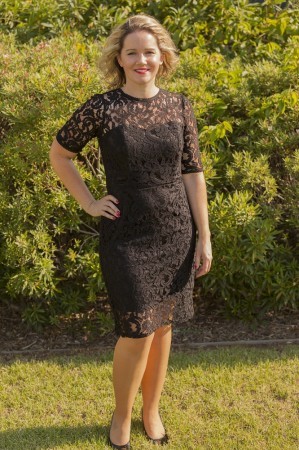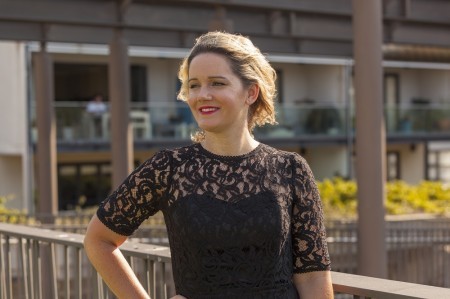 I used New Look 6968 for the bodice and skirt. I wanted to use a bodice that didn't have princess seams but was instead shaped by darts. The lace I had bought was very hole-y so the less seams the better. I used the bodice and skirt bottom of this pattern for the lace dress. The skirt pattern was effectively a pencil skirt with front and back darts. This pattern also had a good high neckline so it fitted the bill for that also. I used the bodice from Simplicity 4070 for the strapless top of the lining as I wanted something with princess seams so I could add boning, and I also wanted a bodice with a slight sweet heart neckline. I added the encased boning to the front, back and side of the bodice to ensure it really did stay on. I sewed it onto the seams of the inside lining which was made from black stretch satin as was the rest of the lining dress.
For the sleeves I used Vogue 8766. It was an interesting sleeve design as it had 3 small darts on the top of the sleeve or what the pattern called a 'pleated sleeve cap'. I was a bit uncertain with it, but when I sewed the darts after I tried it on, it did make the lace fit snug on the arms which is what you need for a fitted dress. I ended up cutting the sleeves a little shorter so they ended up finishing just before my elbow.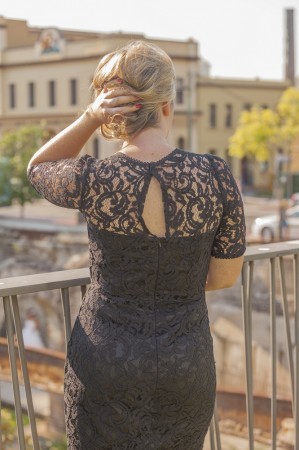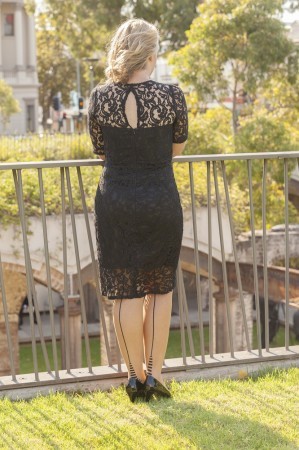 I had a think about how I would finish the sleeves and neckline and took a gamble on using a stretch trim I bought at the local habby shop. It looked a bit like the kind of stretch elastic you might find for bra making although this one had more stretch so I factored that in when I sewed it on. I cut the pieces of elastic trim after measuring it around my arm and judged how tight I wanted it to be. I then pinned it onto my sleeve at a few points around the arm hole to ensure the tension was consistent along the whole edge before i sewed it. To attach the trim I used a zig zag stitch which enabled the sleeves to give a bit.  The process was less scary than I had anticipated and I'm really happy with how the edging turned out. I did the same for the neckline and for the hem I hand stitched it. Given the busyness of the lace design, the black thread hid quite well on the hem so any kind of trim wasn't necessary.
I opted for a black invisible zipper that stopped at the top of the lining bodice. I then finished off the rest of the lace to the top of the neck with a narrow machined hem. I went back and forth about what kind of closure I would put at the top of the bodice back and decided on snap closures. The lace was a bit too delicate for adding in button holes, and other clasps just seemed to chunky. I put in two small snap closures to ensure it lay a bit flatter together.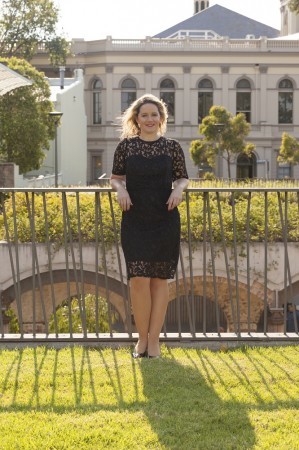 After all the pieces of fabric came together (and there were a lot in total) it looked fab and I am really happy with the outcome. I ended up wearing the dress to my work Christmas party which was themed 'Friday 13th' so at least the black did fit in. I coupled it with spider web earrings and bish bosh bash – job done!