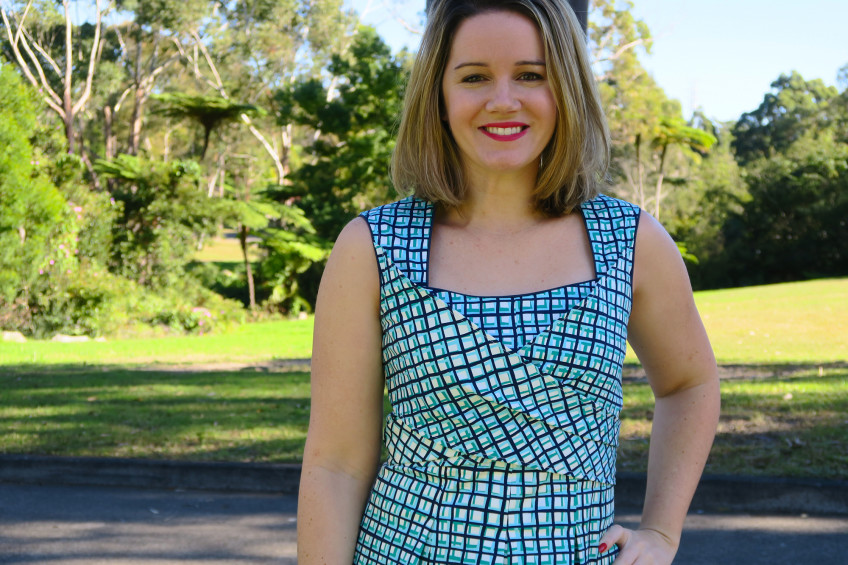 The weekend has rolled around again and I'm uni free, boyfriend is surfing Indo, and it's about minus 50 degrees in temperature (jokes, it's actually about 8 degrees, but same same). Given all of the aforementioned points, I'm using this weekend to Netflix and sew. I will exit the house for a short period of time tomorrow morning to walk the dog, but other than that I'm bunkering in. Finally committing myself to watching House of Cards. I feel a lot less guilty binge watching, especially when Netflix asks, 'Are you there?', if I'm sewing at the same time. I'm accomplishing things. :)
This dress isn't new to my wardrobe. It's actually the second time around I've sewn this pattern. It's not that I love it, but I do like it a lot. I think it's primarily because of the wrap style front - it's a little different to a lot of other styes and you can wrap it quite tight so it's nice and fitted, instead of a faux wrap style. The pattern is Simplicity 2248, which I think has been out of print now for a few years. I"ve blogged about it before here. I had it cut out for a size 10, but I graded out for a size 12 just in case it was going to be a little tight. The material I used is a stretch cotton sateen from The Fabric Store I bought about 6 months ago online. It is quite a stiff sateen, so I thought it would go quite well in this style. I also wanted to do piping on the dress again, and managed to hunt down some navy piping to match. I always struggle to find pre-made piping in shops in Australia. When I visited Japan in April, it was a piping wonderland! All the stores had shelves of piping in two thicknesses and in ALL the colours. I wanted to take them all home.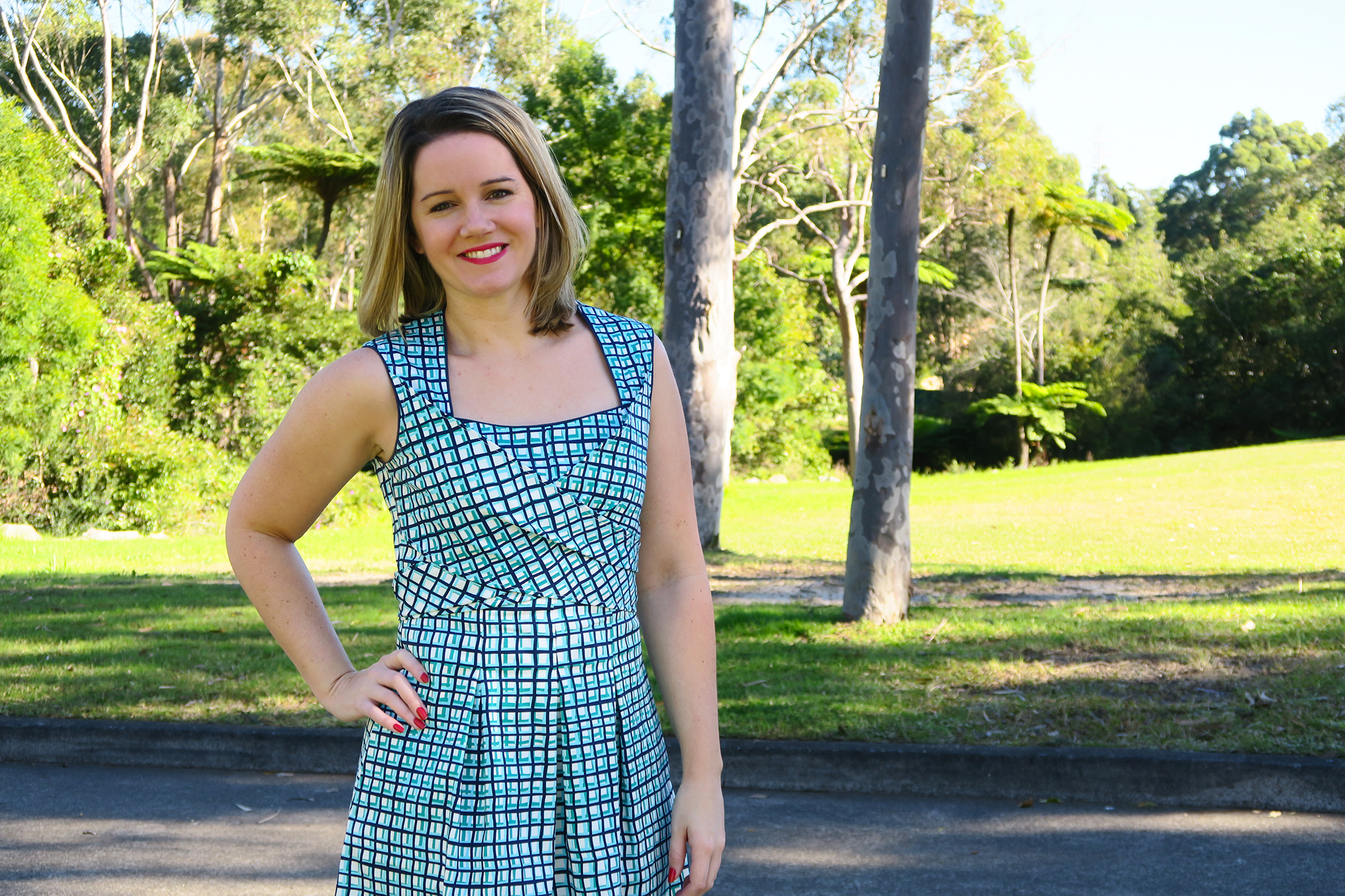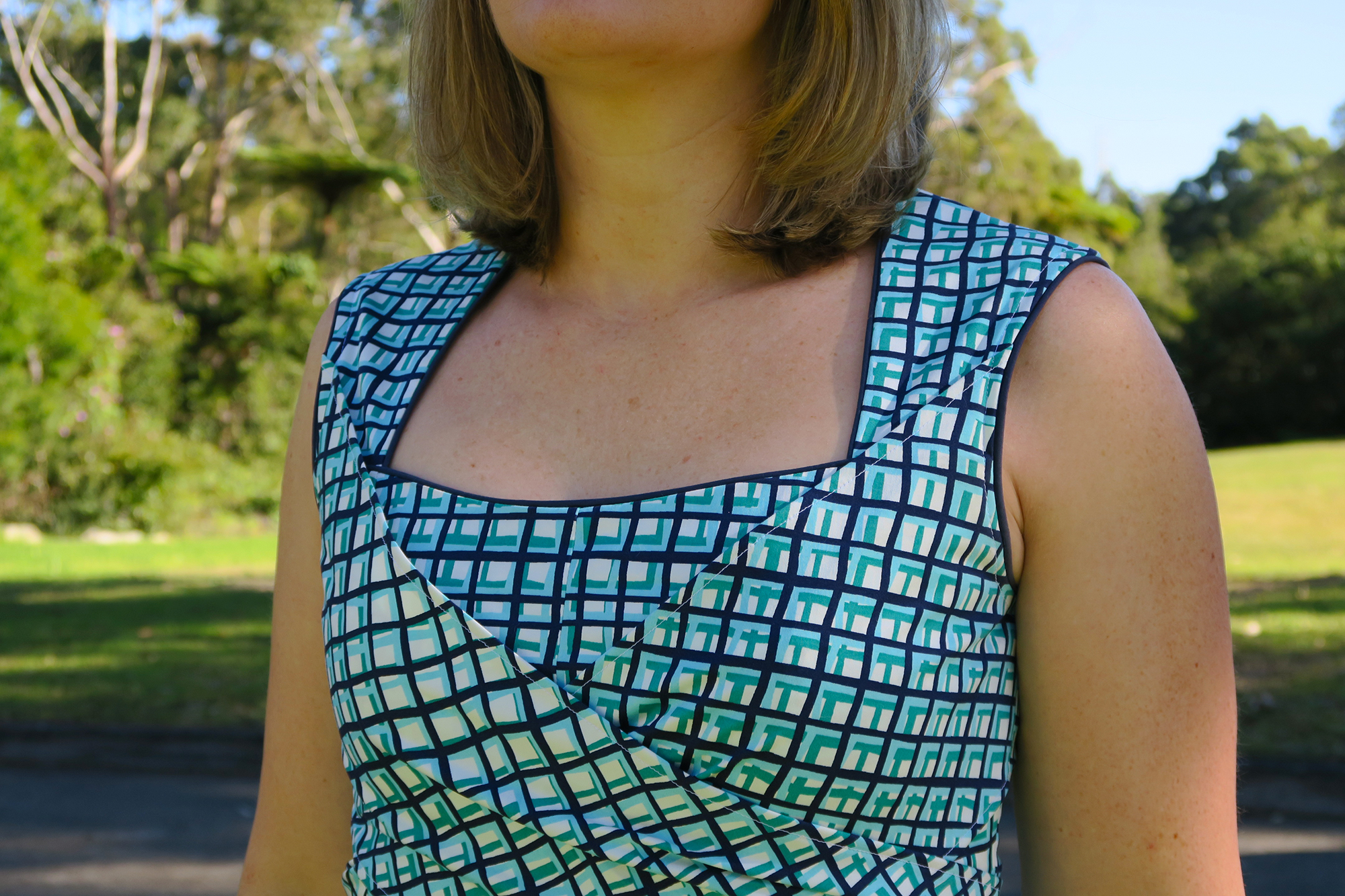 The instructions for this dress are pretty straight forward and working with cotton sateen is always a winner. Especially when it's stretch so it's more forgiving with getting the fit right. When I cut this out I added about 1.5 inches to the length of it, but otherwise I didn't alter anything. The one thing I'm not really keen about with this pattern is the tie ends that you wrap around the waist. I love the front of it, but the back tie looks a little messy, mainly due to the fact that the ties are unlined and quite thick.
I used a random button I had in my stash for the bodic back closure. To try and stabilise the area where the button hole is I also hand sewn a snap button alongside it to keep the two shoulder straps flush. i think it's safe to say I won't be making another one of these, two is enough for the wardrobe. Now onto making up a couple of Grainline Archer shirts....