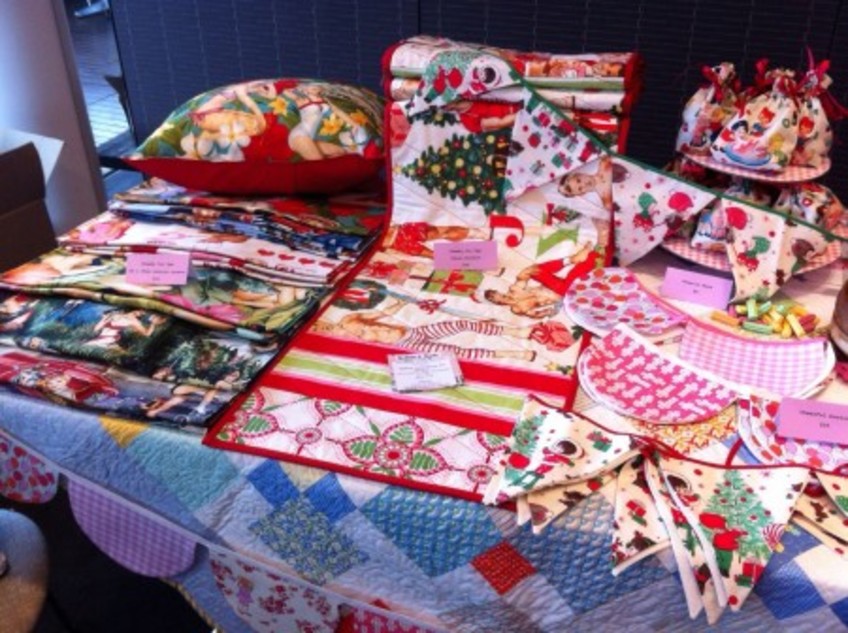 Its off to market we go! Every year at Christmas my work opens up a function room and holds stalls for people to sell their goods. This is the first year I had worked there and really did not know what it would be like, but I thought it would be a great opportunity to try a market stall.

I had been thinking about having a stall for a couple of years now. My dream would be to sell clothes I had designed but until I do a pattern drafting course, that is still a pipe dream. But what I thought I could try is selling my fabric homewares like cushions, quilts, bunting and whatever else can be made from fabric. I completed an application form for a stall at work and awaited the response with baited bredth. Honestly, I really just wanted to know right away. I guess mainly so I would know if I needed to start sewing asap. It would be a tight deadline!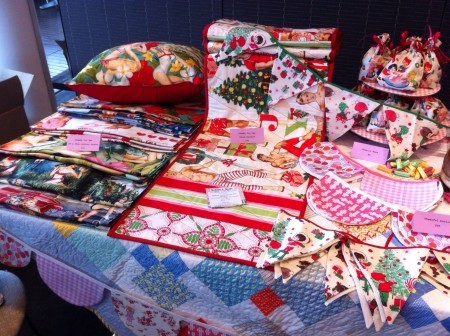 Well after chasing up my application a few days later - success! I will be holding my first stall. It was shortly after I heard the news that the panic set in. I would need to sew like buggery between now and the next few weeks. I spent the next couple of weekend pulling 10 hour sewing days. Its achievable but I was certainly happy to see fresh air once I had everything made up. Given it was a Christmas stall I made up some really cute table runners in pin up material, some bunting with a vintage Christmas appeal, some cot quilts, and lastly but certainly not least some pin up material cushions which I just LOVE.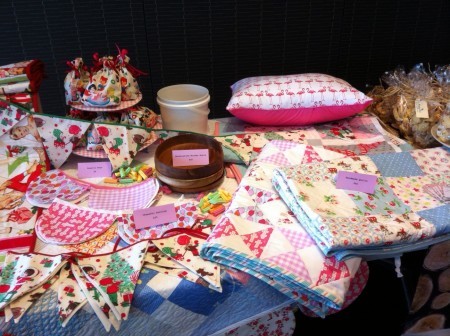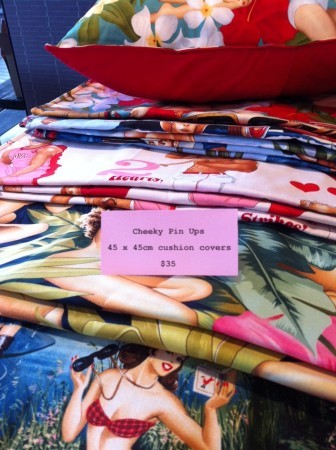 I had limited means for dressing up the stall so I did what I could and tried to make it look a little bit like a fabric wonderland. Once I had it up and running, I was ready for the crowds to come in. Over the two hours of the stall I had quite a bit of interest and I ended up selling about one third of what I had made. Overall I was really happy with the outcome and it was a great opportunity to see what sells and what doesn't, especially in only two hours. I am now much more clearer as to what to sell in my online store when I get that up and running. Woo-whoo, cant wait!