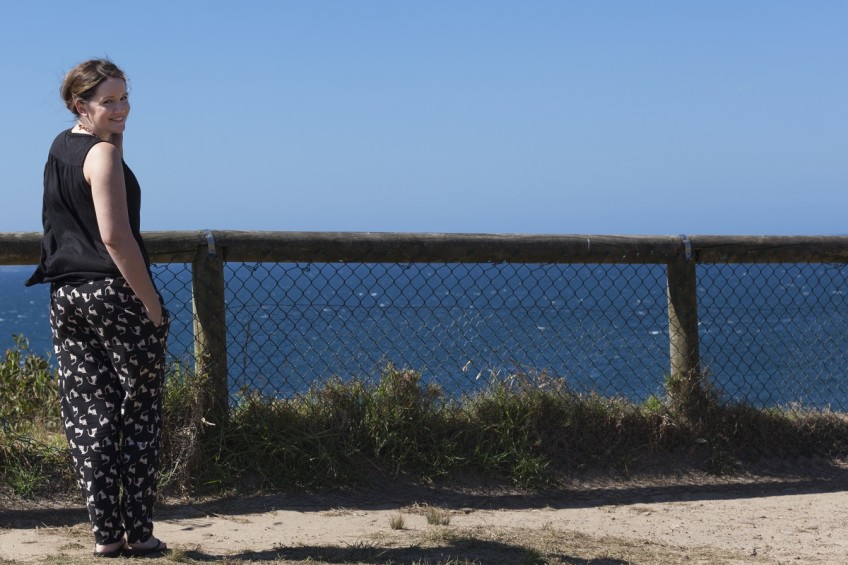 News just in - I finished a sewing challenge before the closing date! This is a first for me. I am always full of great intentions in getting involved in sewing challenges in the blogosphere but always end up running behind the deadline or not even getitng started. So when Erin from the Miss Crayola Creepy blog created the Cat Lady Sewing Challenge I vowed to get something sewn up before it was too late. Cats? Yes!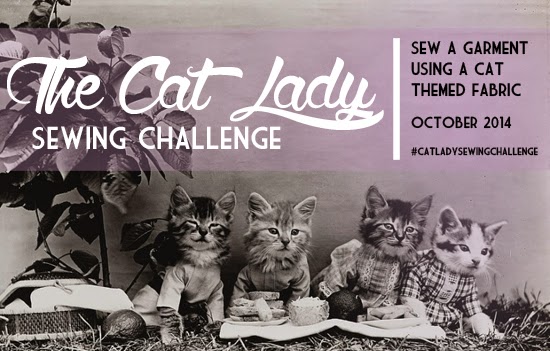 For me this sewing challenge was dead easy because I actually own a small collection of cat themed fabric in my stash. Yes, I am THAT person. One such fabric was a black rayon with cream coloured cats all over it. I couldn't resist buying it when I spotted it in a Vietnam marketplace during my holidays there earlier in the year. And at $4 a metre, who can resist. Once I had the fabric I just had to figure out what I was going to make with it. With the weather starting to heat up here in Oz I figured a pair of relaxed pants to replace my jeans might be in order. The rayon fabric had perfect pants drape and I hoped that with a plain top these pants might not look too ridiculous. I had a couple of pants patterns in the collection but turned to the Tessuti Suzy Pants pattern for this one. A number of ladies across the world wide web had sewn them up and they all looked great so I figured how could I go wrong.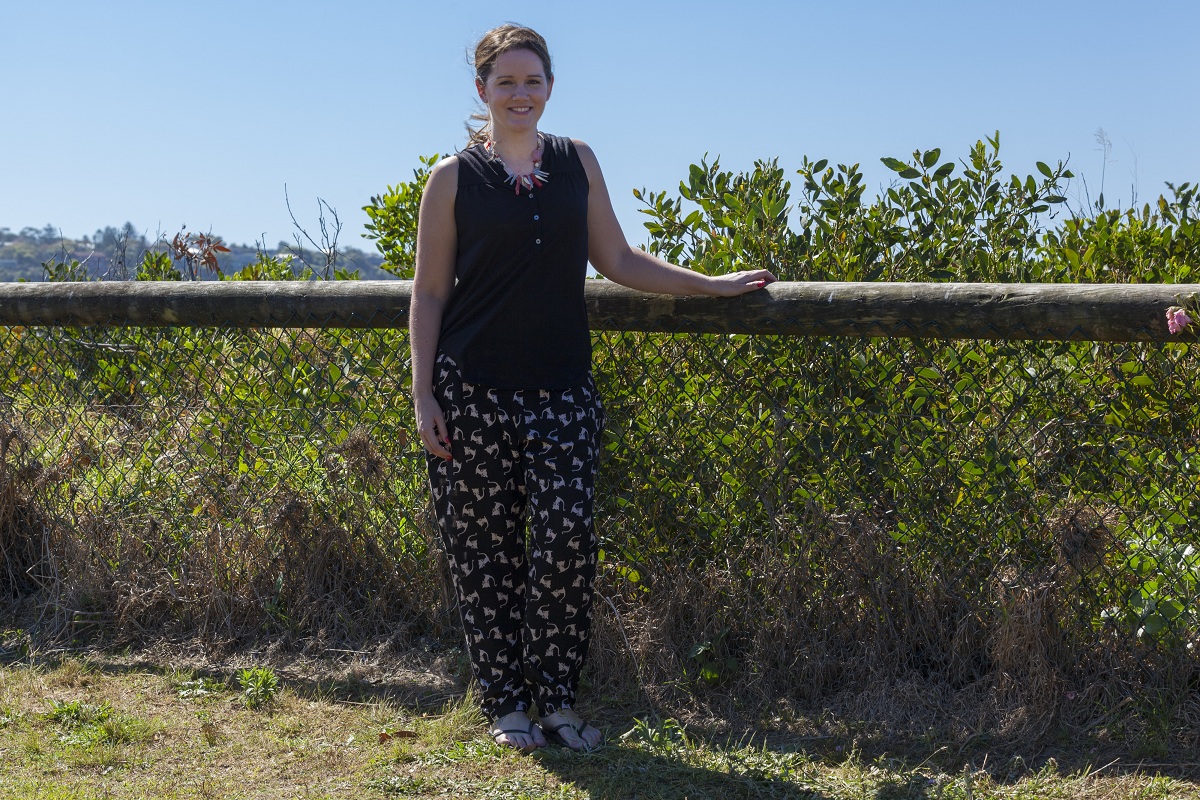 I take what time I have to tape up PDF patterns I puchase so I took one lunch time at work to take over the staff kitchen table and tape it up. After half an hour of a number of people looking over me to see what I was doing and being slightly confused I was done and ready to head home and sewn them up. I followed the measurements in the instructions and cut out a size medium. You can elect to have pockets or go without but I chose pockets. What I loved about these pants is to elastic waist. Who doesn't love an elastic waist? It screams 'bring on the big lunch if you dare'.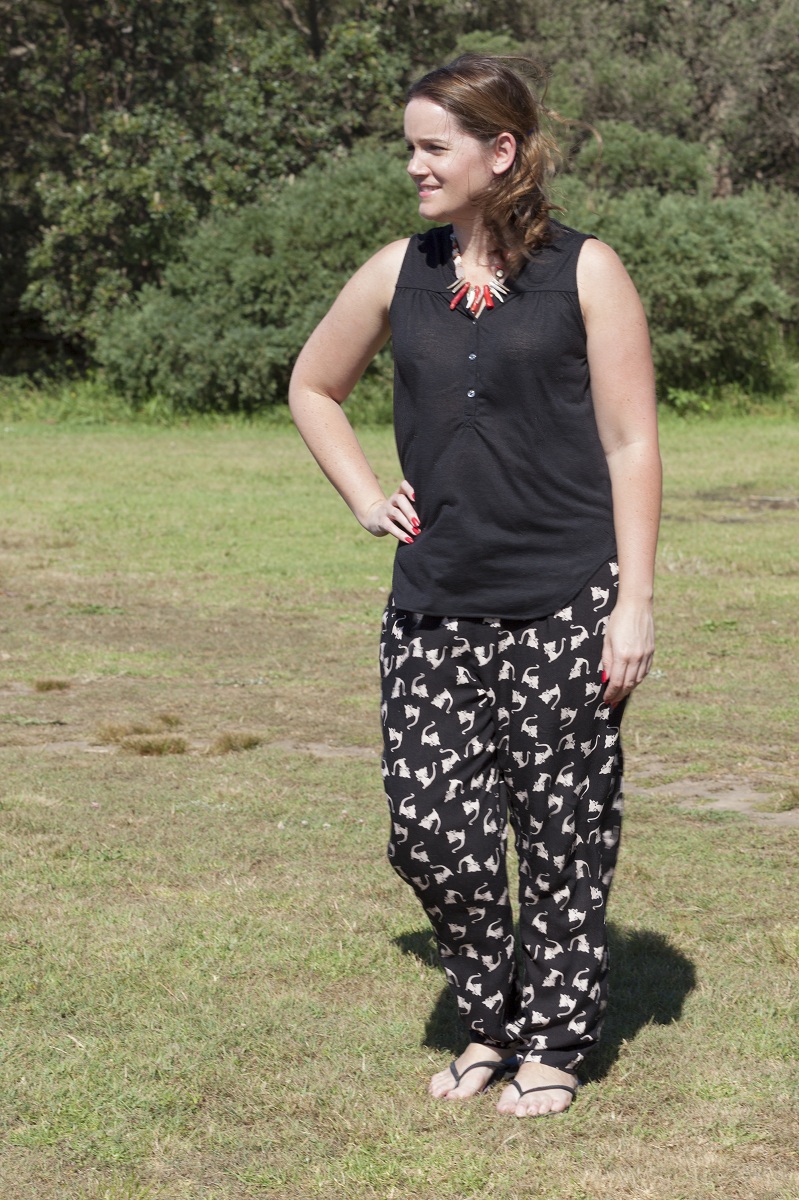 I got these pants finished in about 4 hours straight of sewing. The pattern was super easy to follow and I loved that it had colour images throughout the instructions so you could almost just follow the images to get the pants finished. Due to the relaxed nature of the fit I didn't really do any fitting or adjusting to speak of except trying them on before I put the yoke in to check I can actually fit my legs in them and results - they fitted perfectly. I love a pattern that I don't have to adjust at all.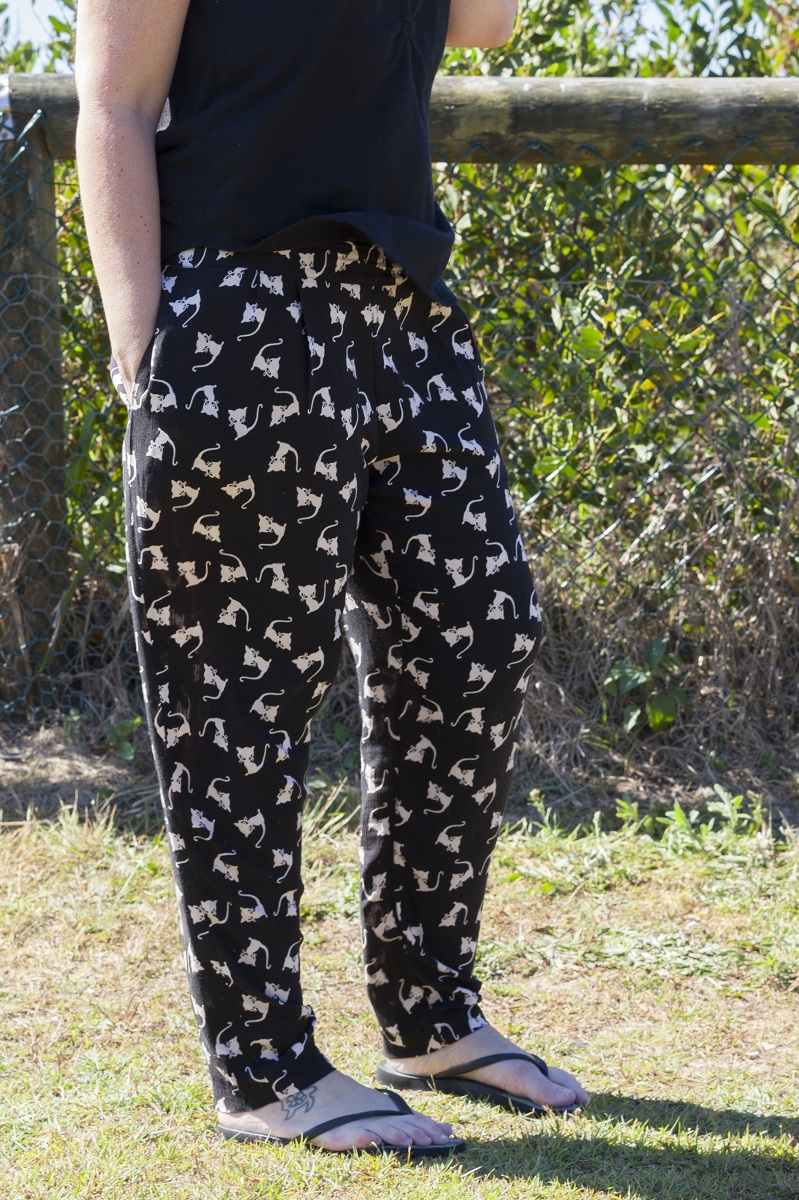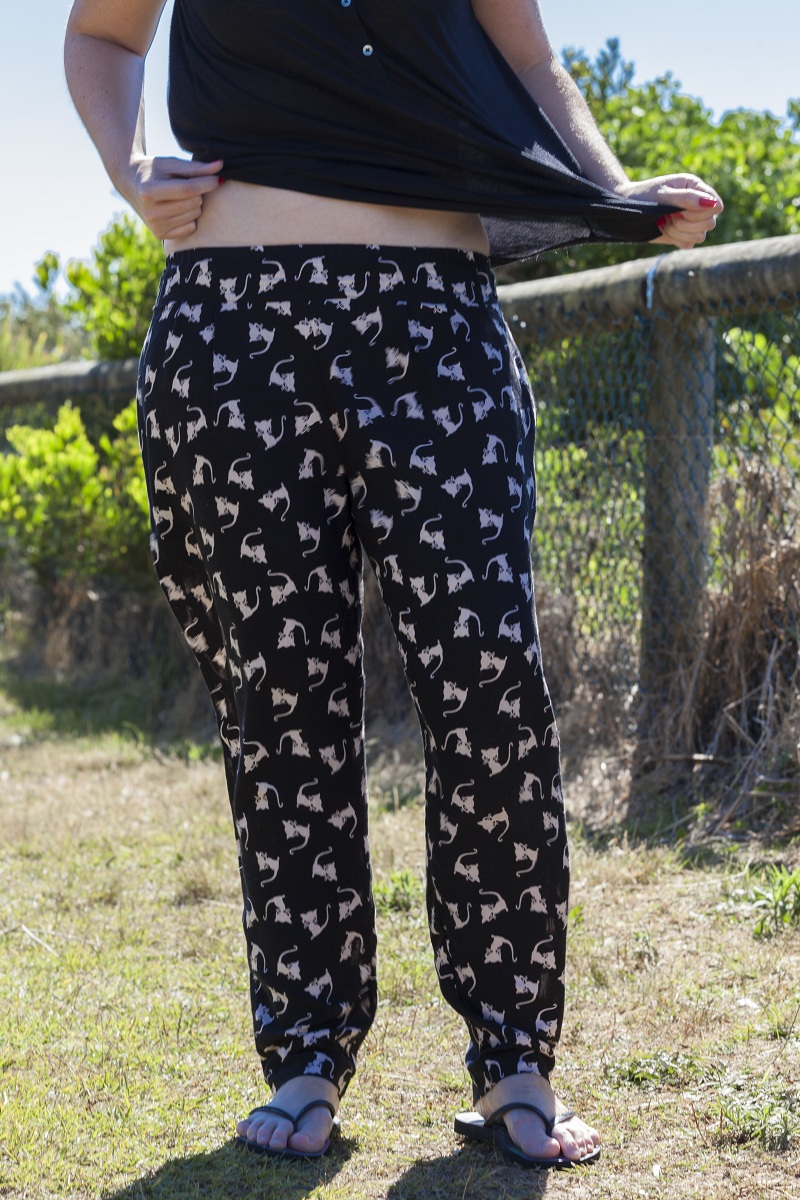 If you have a pants-sewing phobia these are a great starting point to change your mind. I have been sewing on and off for about 18 years and this is the first pair of pants I have ever sewed. I've made shorts so it's not all that different I guess...just longer. I think my difficulties in finding pants that fit in the stores has led me to believe that any pants patterns will turn out horribly on me but this sewing experience has made me think again and I have moved the Butterick 5895 pants pattern a bit further up the sewing list. I love wearing these pants. I might add that they aren't the least bit sexy but sometimes a girl just has to be comfortable.