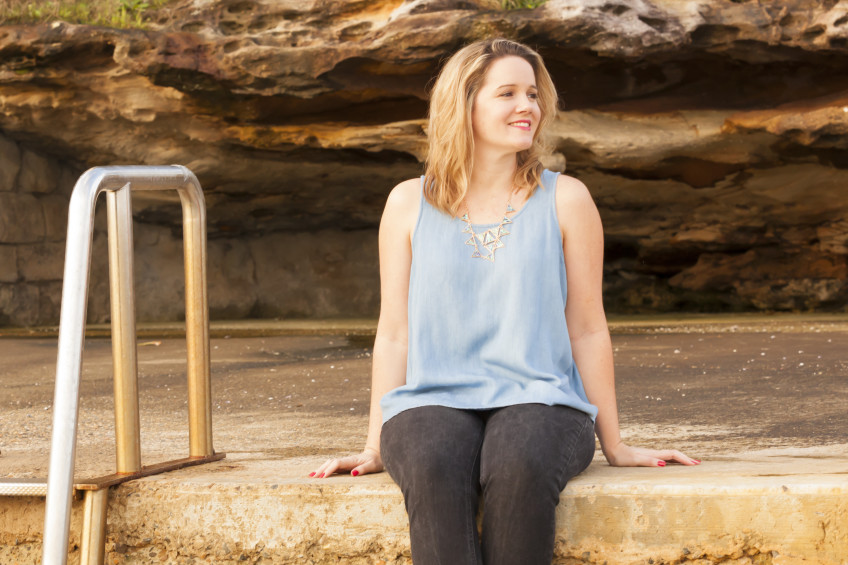 Well it's back to work today after an epic sewing weekend. Winter time is an excellent excuse for staying in and trying to get to work on my fabric stash. I save money too AND get through my Netflix list - winning!
I have a few things in the pipeline that I want to get sewn up before I jet off to India. I'm aiming to wear a largely me made wardrobe for India and figure I'll make about three dresses, one or two tops and two pairs of swimmers. Note, I only have 48 days before I jet off. Gulp. Always trying to tackle too much but I can't help myself. I have also been invited to a Halloween party and given I am away most of October I'll need to make it up before I head off on holidays. I'm choosing any easier costume option. This weekend I managed to get sewn up a Vintage Vogue outfit for work and a dress for India in a neon yellow lace. Still unsure if I look a little too much like a traffic cone. You guys can be the judges when I post it.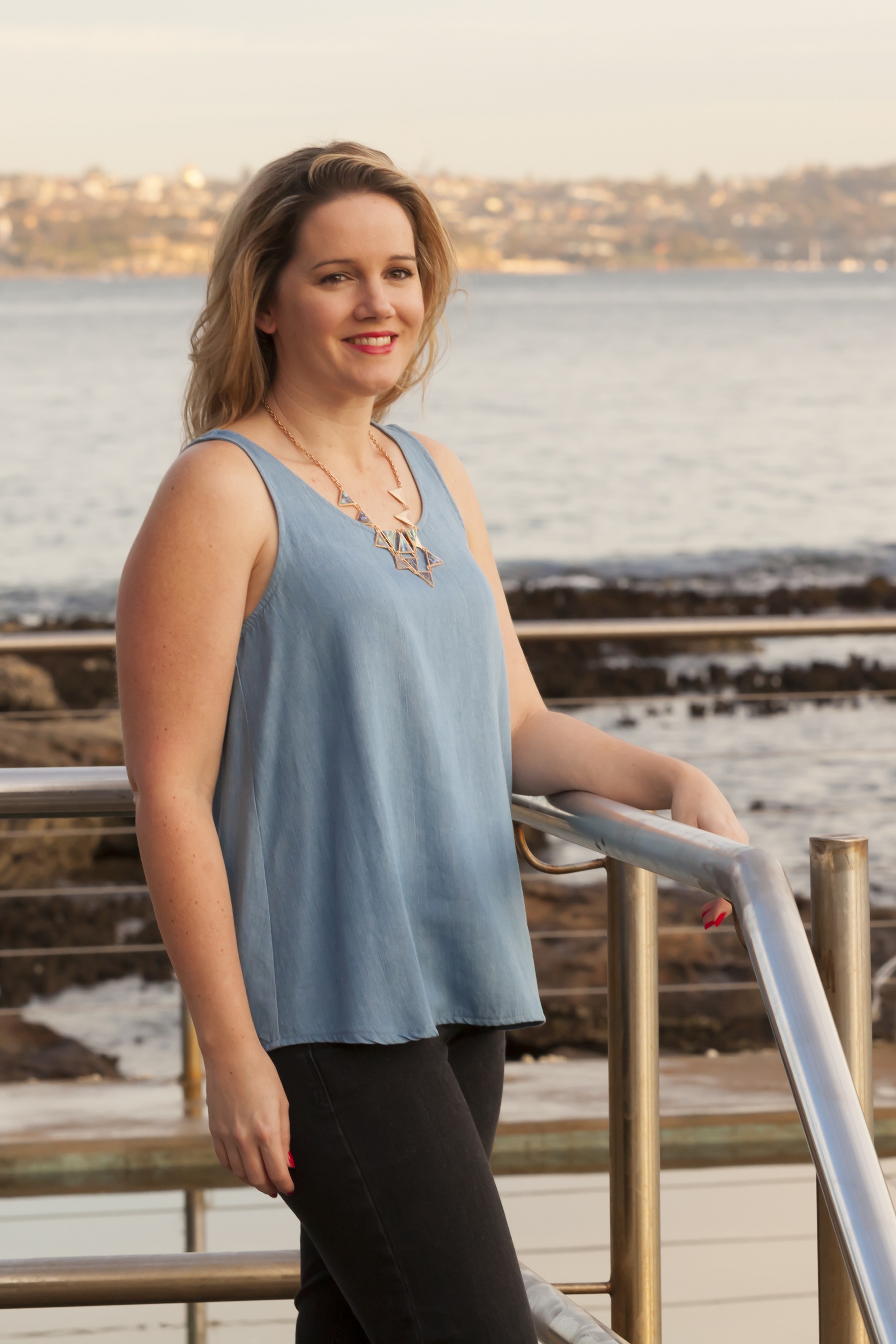 This little top was made up in one night with left over fabric after I made a skirt with it. I was attracted to the back of this top and conscious that I didn't have much of the fabric left so it seemed like a good option. The fabric is one of the most lush chambrays I've ever come across. I actually didn't want to use it. It has awesome drape and just so nice to handle. I picked it up at the Clear It factory outlet in Melbourne. I'm thinking it might be a ex-Gorman fabric. It was only $10 a metre, so a total bargain too. The pattern is Simplicity 1589. It's not the most flattering top on me to be honest but it's comfortable and easy to wear, that sometimes just wins out. You can see by the photos it's got quite an A-line shape which is why it doesn't suit me much, as I always look better in clothing more fitted around the waist and it hangs a bit low under the arms only hiding my bra by a whisker. I think in seeing this I really should have cut out a size 10. So my advice to you is to consider going down a size or being prepared to take the top in a little which I did in the sides.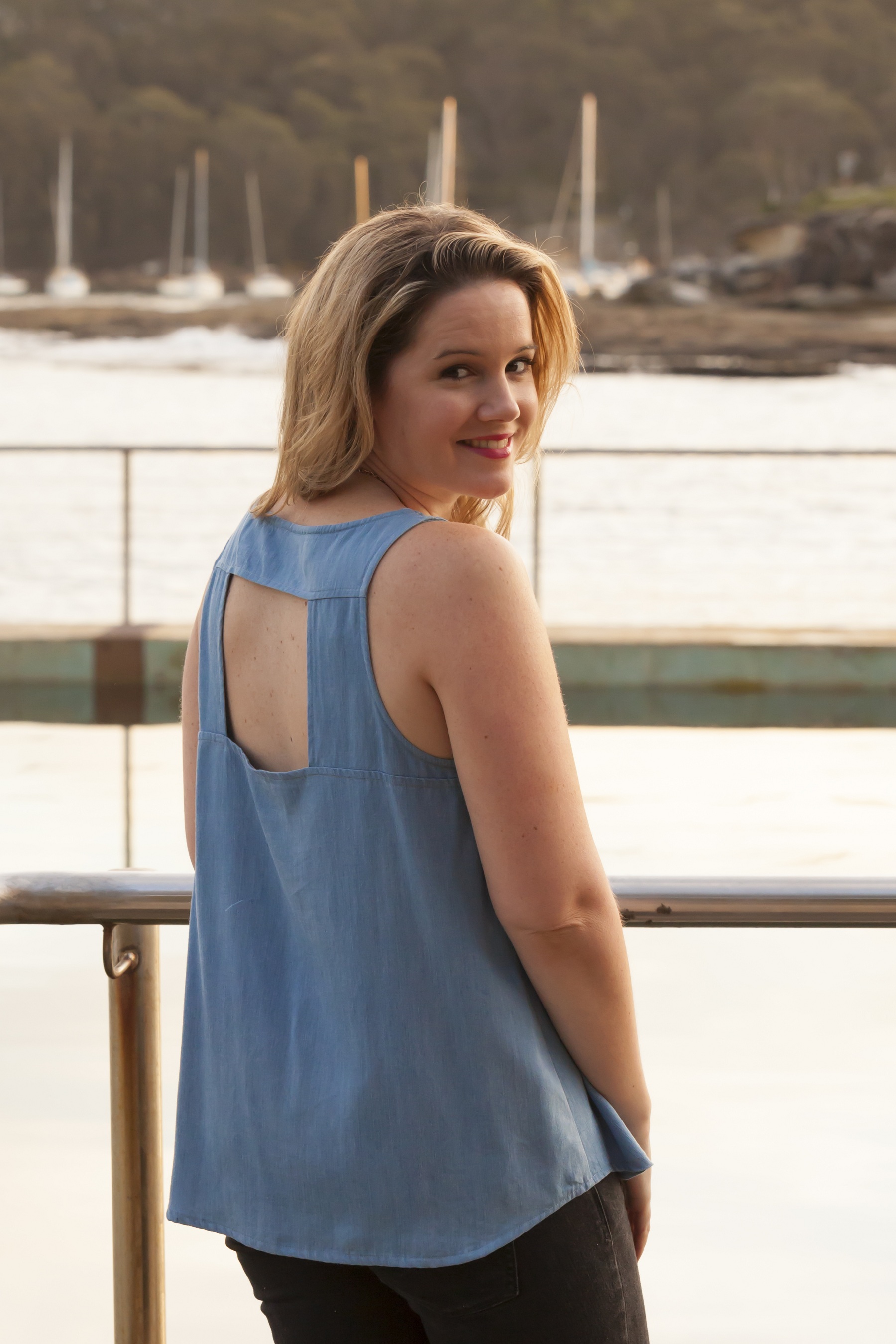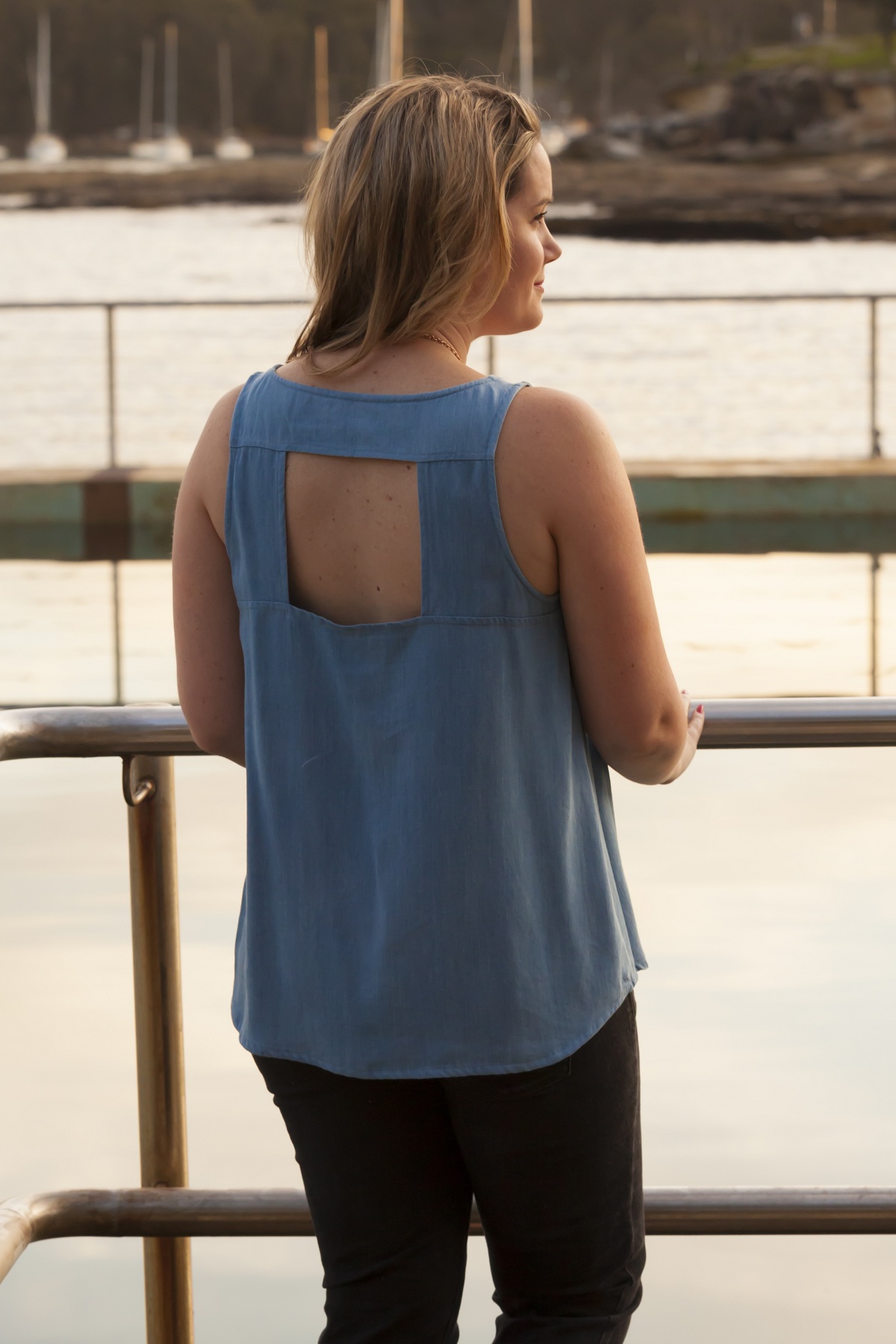 The pattern itself is super easy to follow and complete. It might have something to do with the fact that the pattern envelope says 'Learn to Sew' on it! I think it could make a pretty good top for bed in a cotton voille.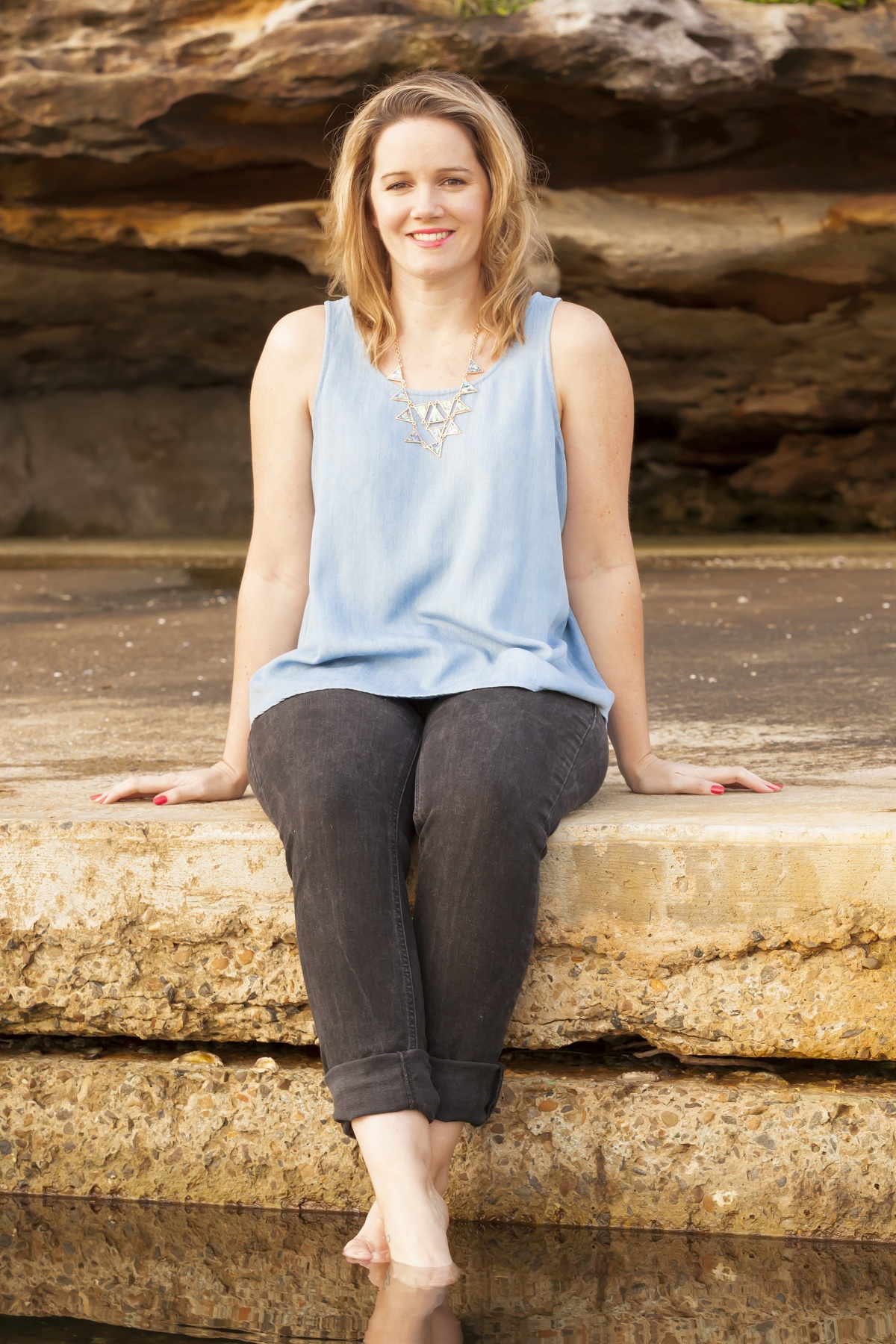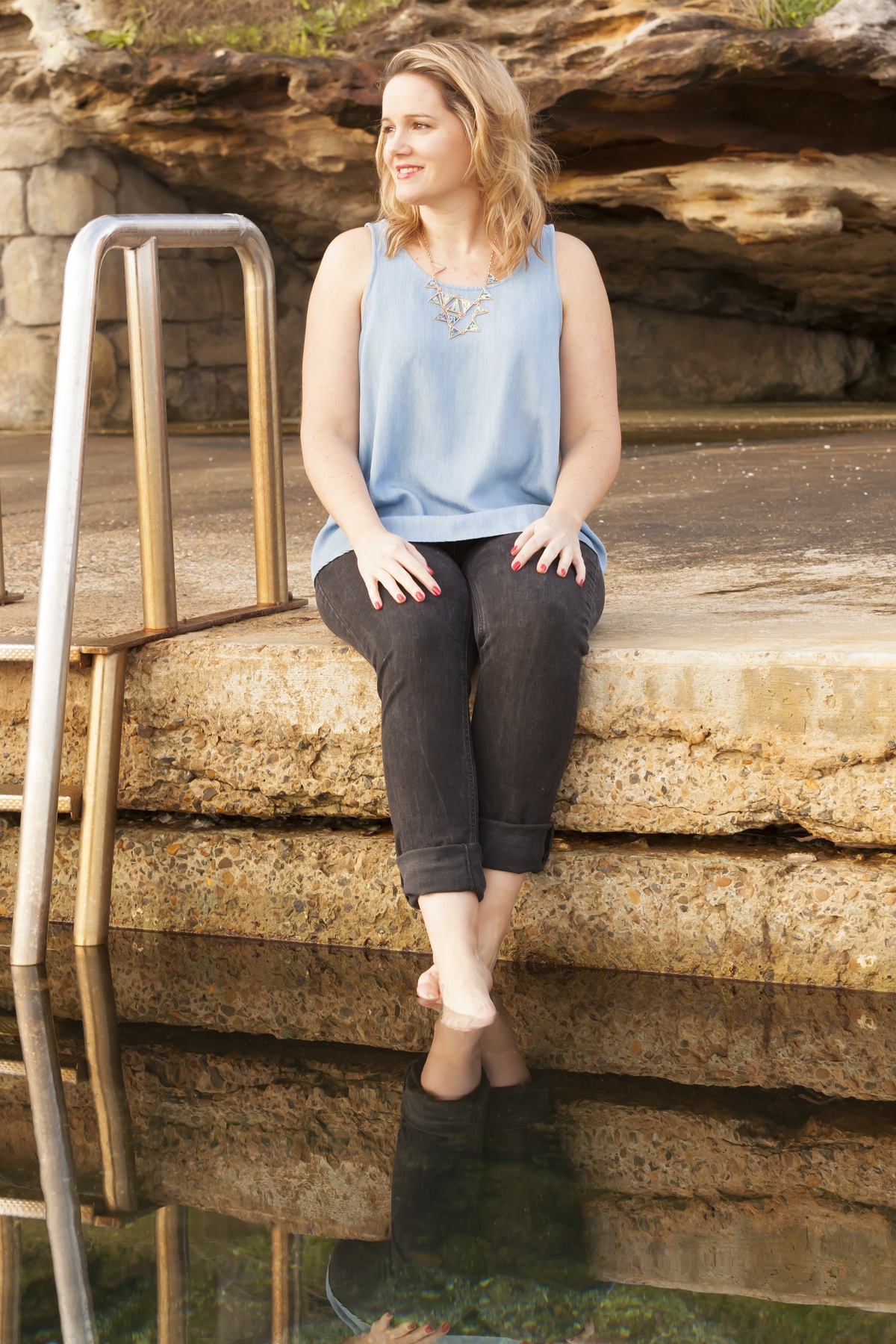 As I venture into sewing swimwear again, if anyone has any good websites on advice for making swimwear, please share with me. I made a swimming costume or two a few years back and was about 70% happy with them but it feels a bit like I am starting from scratch again. So any advice would be super. Thanks!