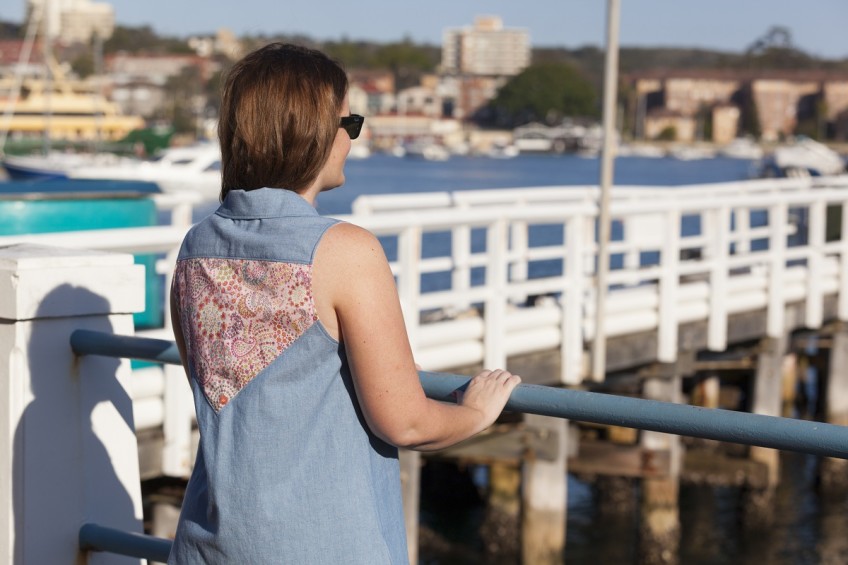 This is a shirt that wasn't exactly supposed to be. Well not in the way it did. I had envisaged a chambray shirt with a touch of Liberty for a long time. I also felt like my wardrobe was lacking a denim-y style top so I looked to Simplicity 1422 for the answer. I loved the front and back inserts and knew that Liberty print would work perfectly for it.
So back to why this shirt turned out the way it wasn't supposed to. I have a notorious habit getting stuck into projects and not really spending enough time understanding what pattern pieces are needed to be cut out and how. When I saw this pattern I assumed that the bodice was the same for all variations. EPIC. FAIL. I started down the path of cutting this shirt out in a chambray I picked up from Tessuti which was lovely to sew with. Naturally, the Liberty print is also amazing to sew with too.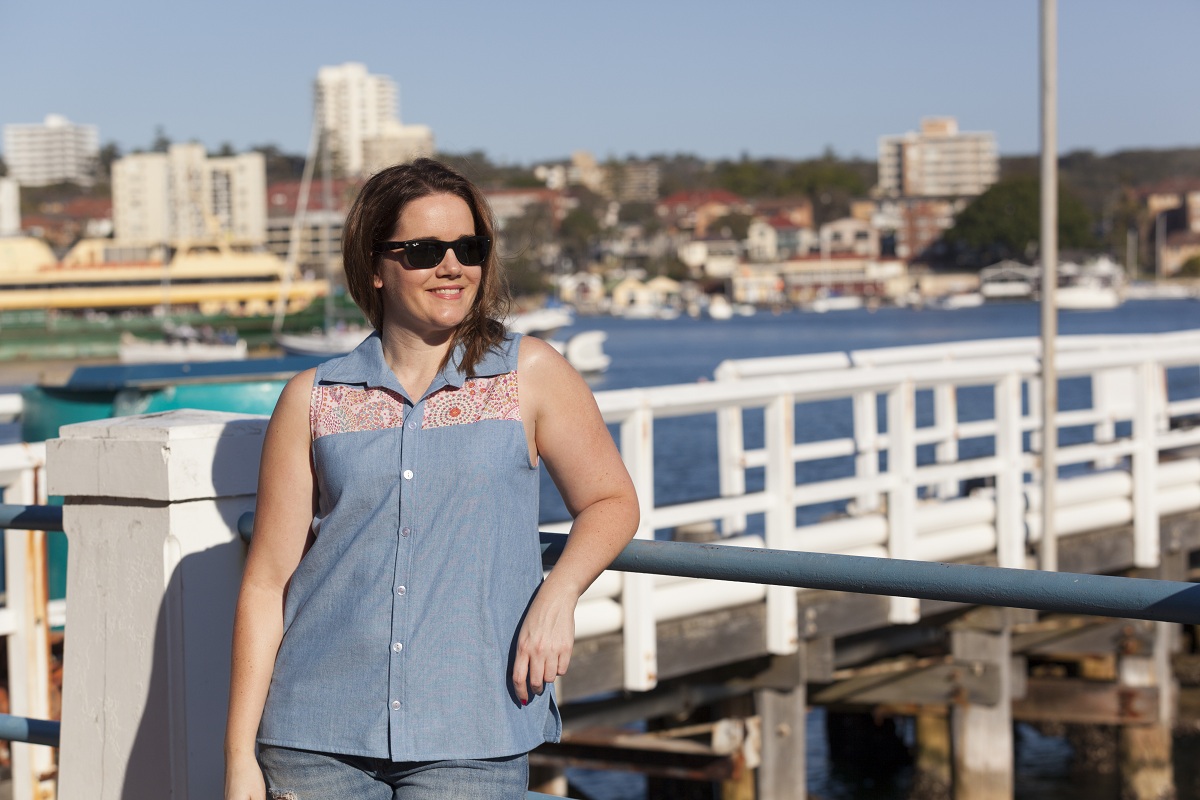 It wasn't until I had sewn up the sleeves and then sewed them onto the shirt that I knew something wasn't quite right. I tried on the shirt to see how well the sleeves were fitting and they just looked odd. Like the armscyes were too set in. I honestly kept thinking it was something I did during the making process or I somehow sewed the sleeves in incorrectly. I remained puzzled for quite some time!
Well back to my pattern instructions and a ta-daaaa moment. I looked at the pattern pieces and the bodice front for the sleeveless version isn't the same as the one for the version with sleeves. Not happy Jan (for my non-Australian readers click here to find out who Jan is). I The sleeveless variation actually sits in more to the shoulders which I'm not a huge fan of. However I had pretty much completely finished the construction by this stage so there was nothing for me to do but finish it off as a sleeveless top. The sleeves are finished with pre bought bias binding.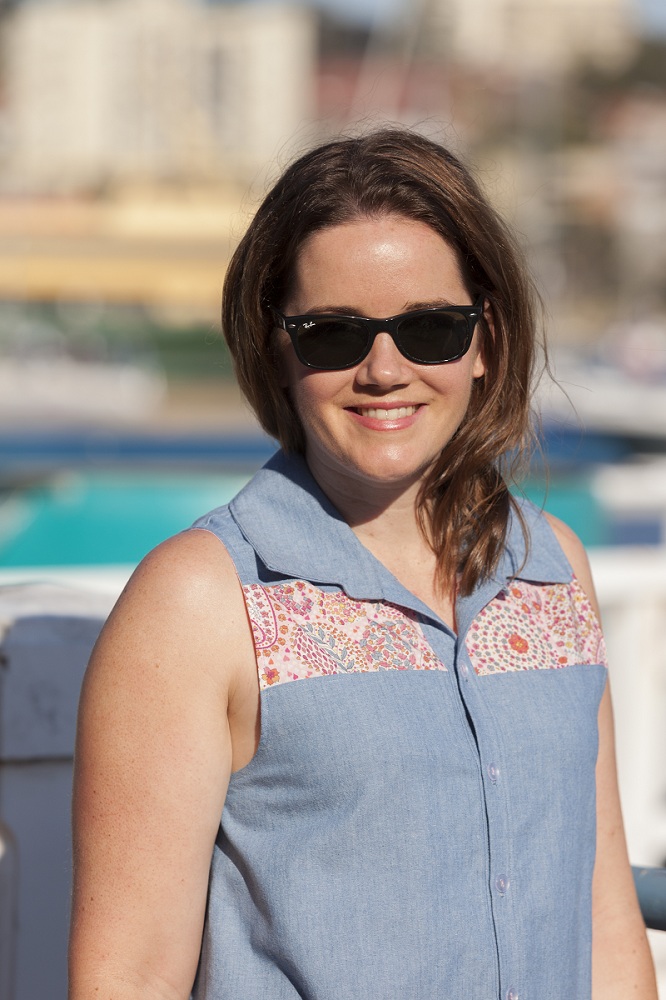 Overall I am really happy with the construction but I just don't like the top very much. Mainly because it wasn't what I had in mind but also because its not the most flattering shape for me. I hadn't really paid much attention to it either but it feels like the top kind of fliairs out a bit too which just makes me look a little bottom heavy.
This top may see the light of day during the summer once I can figure out what to wear it with. Maybe a white skirt? I have since bought the denim shirt I wanted after seeing Sportscraft had the exact shirt I wanted and on sale for only $50. Finally winning, Sometimes a sewer just has to go to the shops to get what she wants!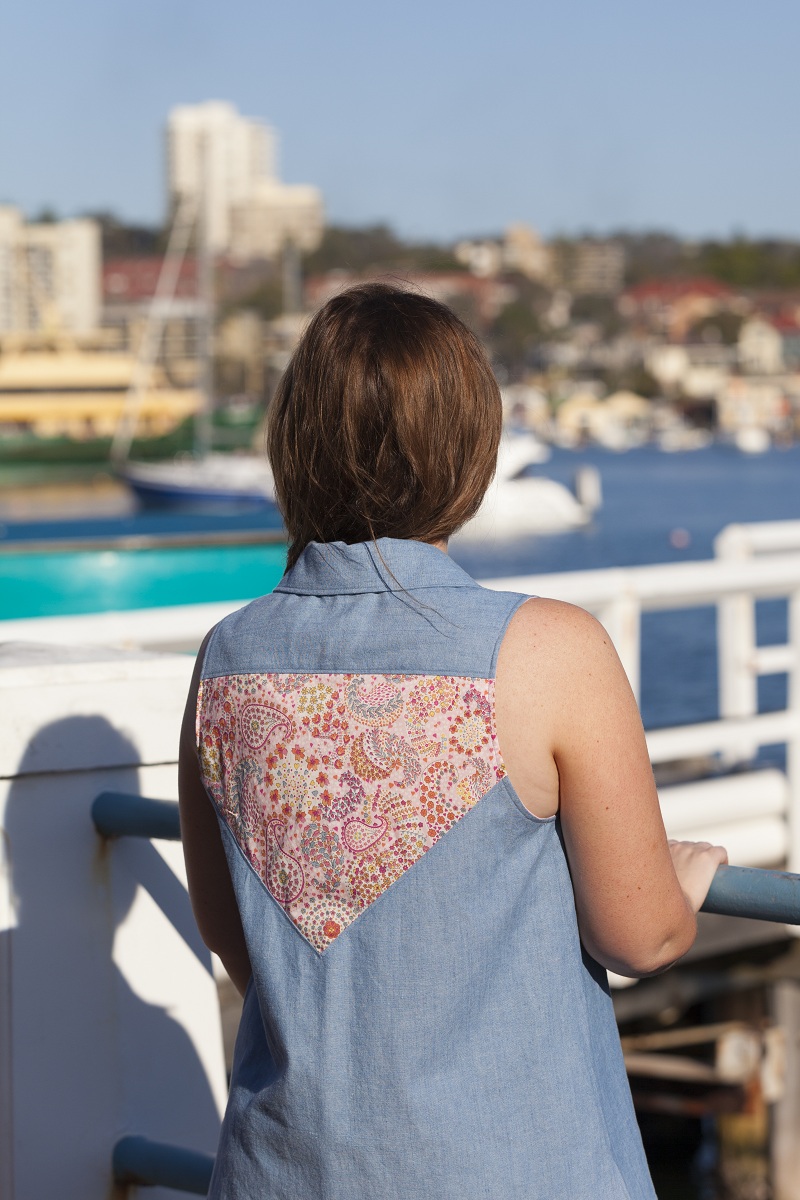 On a positive note, if you do like the style of this shirt it is a good pattern and was easy to sew up. I particularly liked the fact that the collar band and collar are an all in one piece so there's less finicky-ness around the construction of the collar.