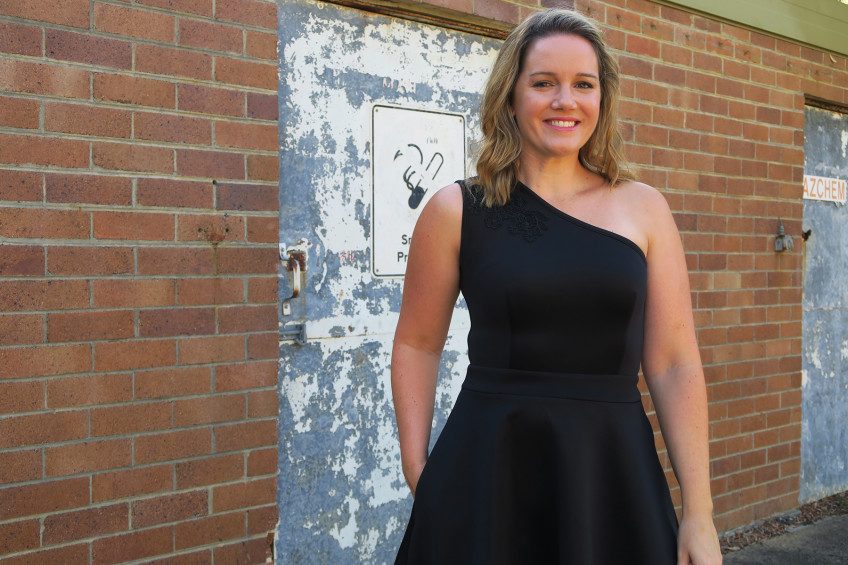 The end of the working week if nigh. Whoop whoop! Looking forward to a sunny weekend ahead with only a bit of life admin, some sewing and the BF's 40th birthday celebration. I'm in the midst of making an outfit for it and as is typical of my sewing speed, it will be rushed! I'm about 1/3 of the way through and hoping to get the rest done tonight. After a few post-work drinks. Smart I know.
I guess if I don't get to finishing my black 1970's maxi dress for the event I could revert to wearing this number. It's only had one outing so far. This is a Cynthia Rowley for Simplicity pattern - 8380. I made this in the depth of cold weather last autumn. Not really sure why I thought a short one shouldered dress would be a great option for freezing nights.
I've had mixed results with Cynthia's pattern, but I thought this style was probably a safe bet. I'm like a moth to a flame with one shouldered dresses. I just can't seem to get enough of them!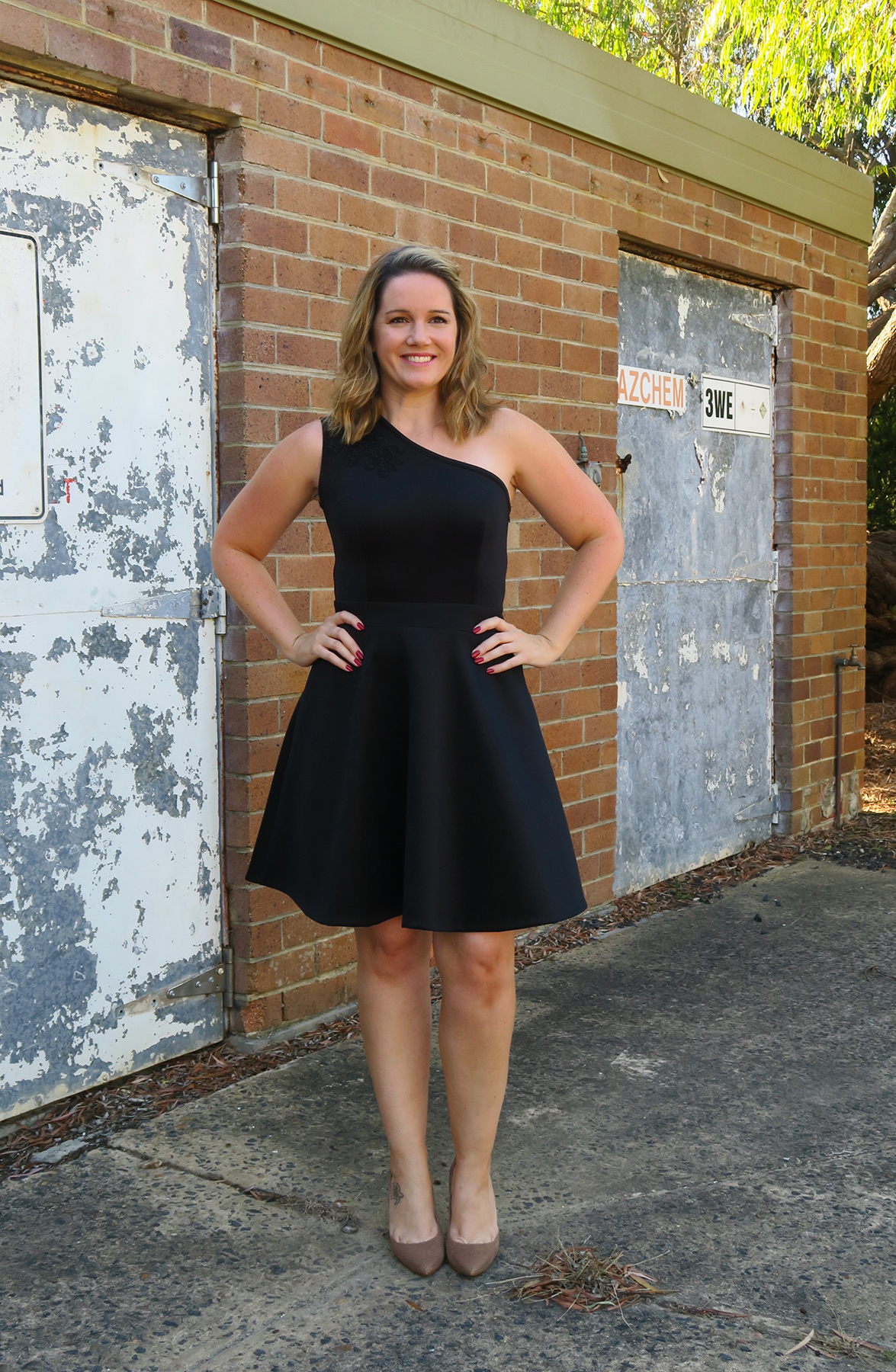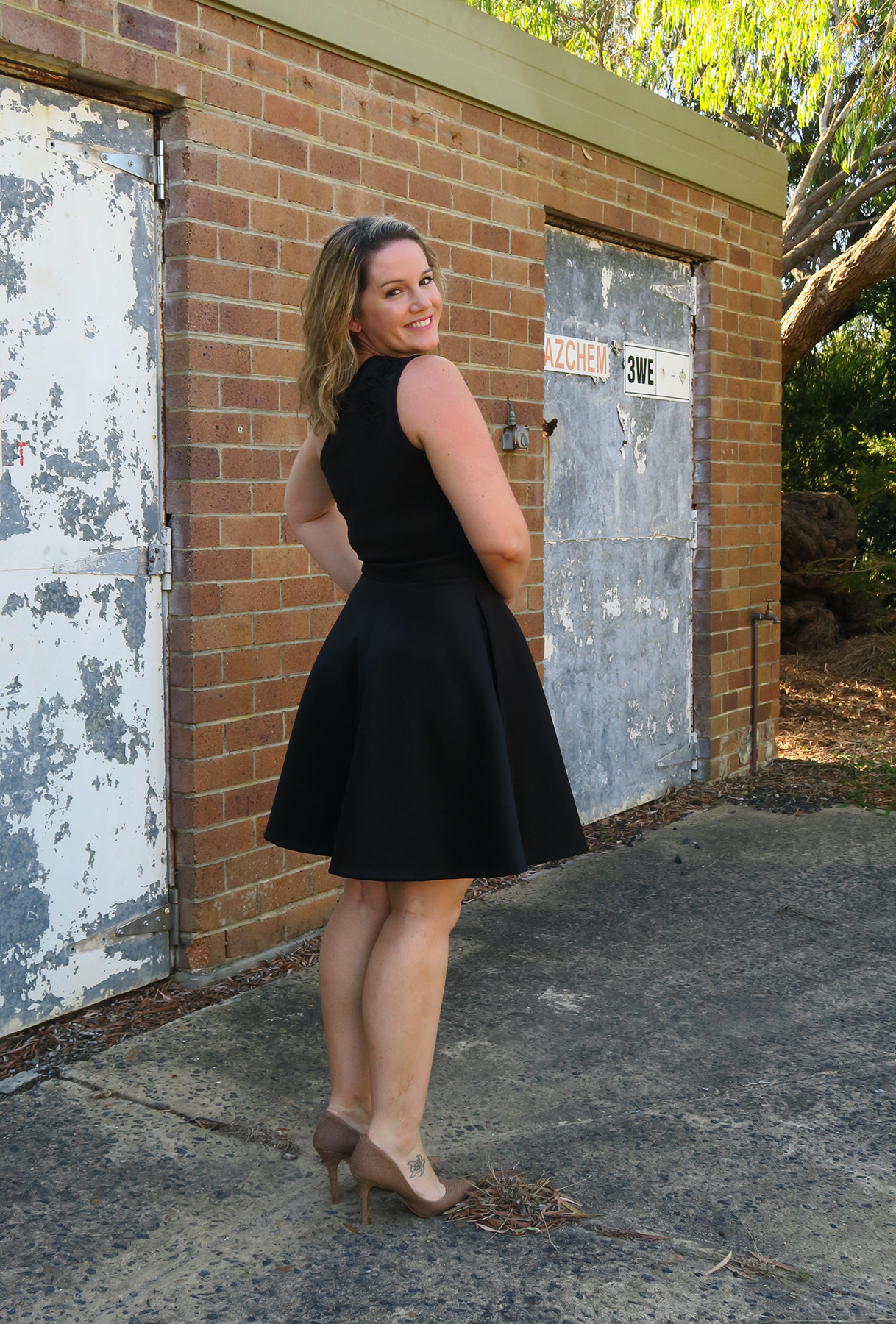 I cut the dress out in a size 12 on the bodice and size 14 on the skirt. I also added about 1.5 inches to the length that I could play with later to figure out how long to wear it. I find it hard to judge the sewing pattern envelope image sometimes with models of varying height and leg length. I picked up a scuba knit that had a bit of a satin finish to it from The Fabric Store to make this out of. It's super stretchy and I thought it would be a nightmare to sew but it was actually pretty great. Because of the fabric choice, fitting this dress was pretty forgiving. I ended up taking it in quite a bit on the bodice sides so I could wear it pretty fitted and not feel like it will fall down. I also curved the apex of the bust darts a little more to smooth them down. I lined the waistband in a lightweight black stretch lining - make sure you use stretch with stretch. I may have forgotten that once before and lined a stretch dress with a woven. Fail.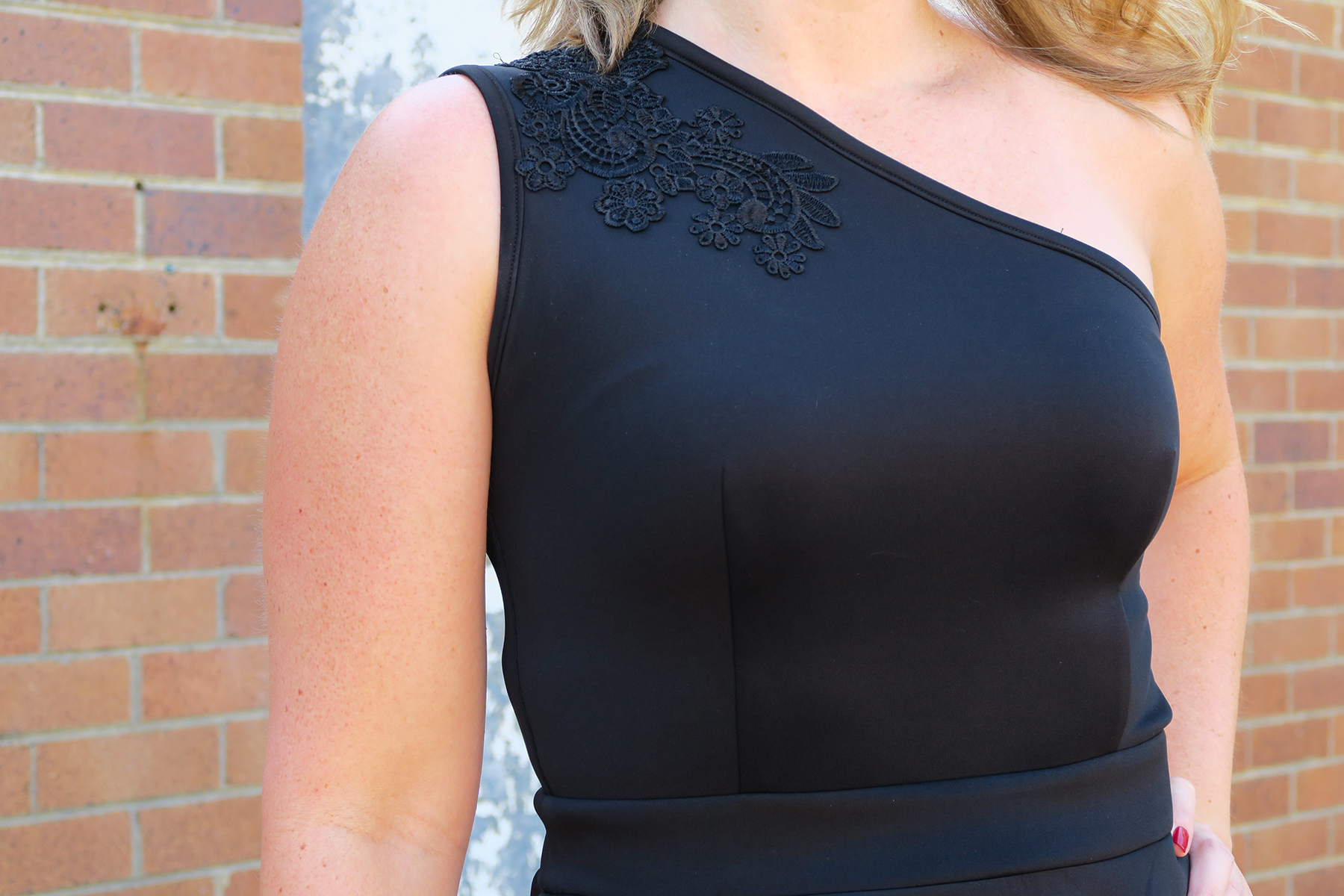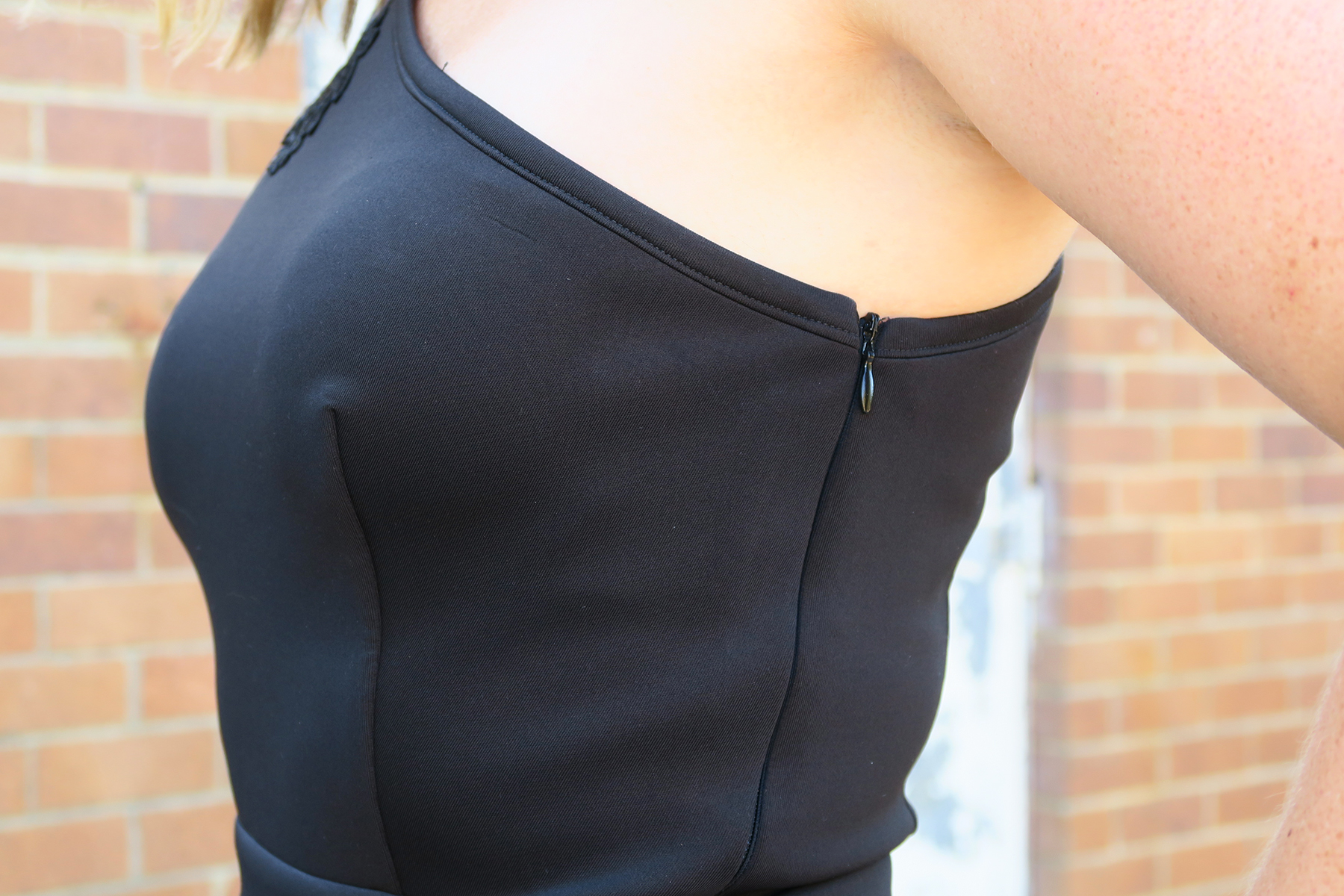 I did the bias binding for the bodice edging a little different to instructions. I sewed the binding onto the inside of the bodice with the right side facing inside, 1cm from the edge. I then turned the binding edge over to the outside of the dress, folded the binding edge under 0.5cm and then sewed it down onto the bodice. This makes the stitch line visible but I think it still works. I did it this way due to the fact tis fabric doesn't crease and moves a lot I sewed the binding down using a walking foot to avoid the binding stretching out more.
To finish it off I purchased a black applique from Etsy shop lacediy to hand stitch down on the sleeve. I thought it would only take 30 minutes to do. Well 2 hours later.... But I think the effect is worth it. Before sewing down I pinend it on and cut a smaller shape out of it to fit the sleeve as the applique was pretty large for the space.
This dress is super comfy due to the stretch nature of it and I really love it. I always love a dress with pockets!