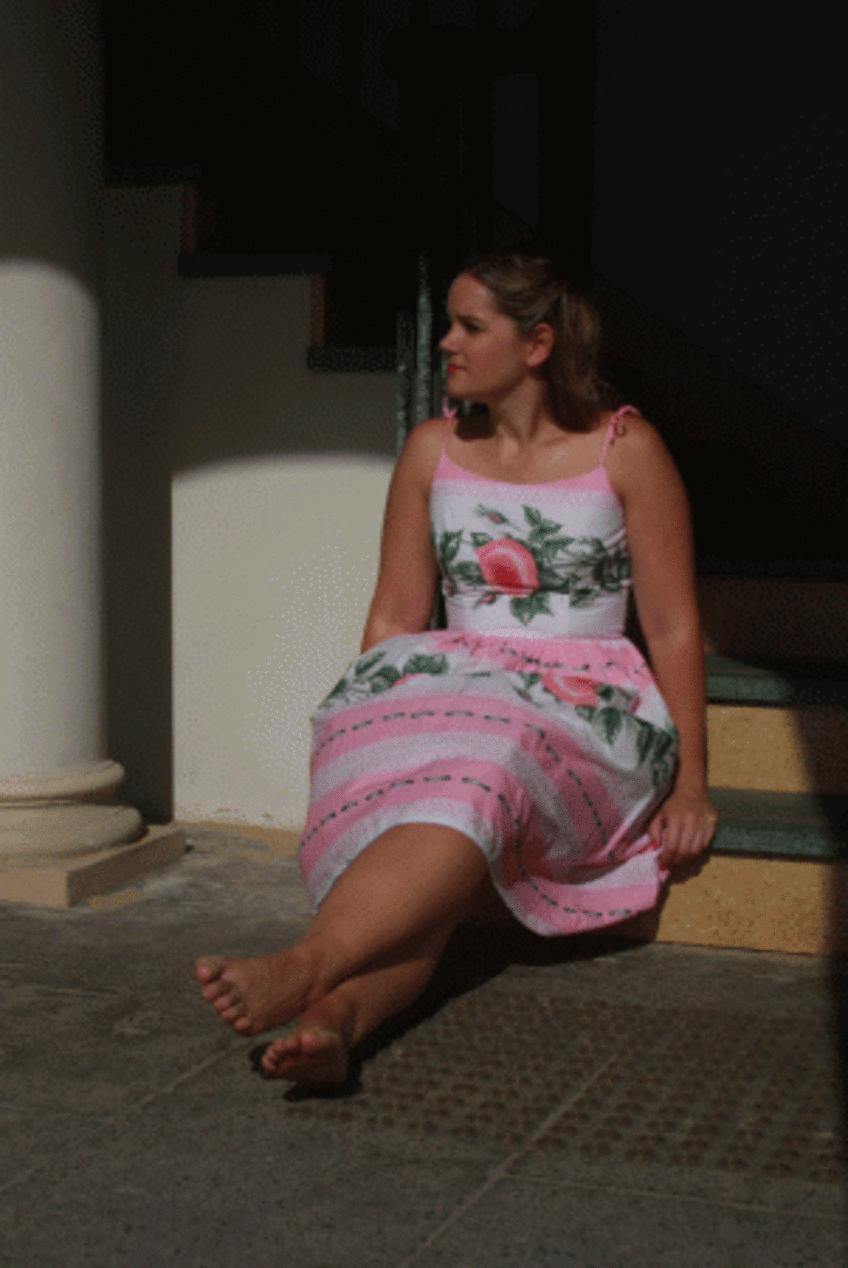 The humble beginnings of any dress I make usually starts with a trip to the fabric store. It's not too often I walk in with a plan of what of fabric I need exactly for a pattern I have already purchased. A game of memory will happen in my mind where I will discover a fabric I have to sew something with, and then visually imagine my pattern collection to see what might suit the fabric. I buy patterns I like and store them until they see the light of day at any of these moments. I think I have pretty good visual memory as this process does seem to work most of the time. Phew!

I picked up this lovely cotton fabric with pink roses on it from Spotlight. I bought up a couple of metres and it went straight to the stash until I found something to make with it. Admittedly, I don't often find cotton prints at Spotlight that a) are high enough quality for my liking and b) have a print that appeals to me. However, kudos goes to Spotlight in the past 1-2 years as they have started to introduce reproduction vintage prints. On a sale day you can get them for a steal and they really are quite lovely.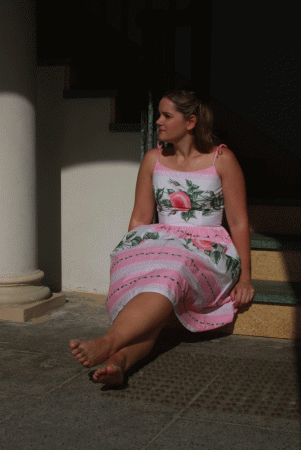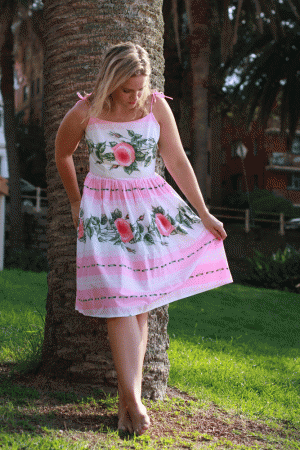 I saw a blog post on Gertie's website of a summer dress that really caught my eye. I did a bit of chopping and changing and made my dress from New Look 6886 for the bodice as Gertie did, and then did a gathered skirt bottom instead of A-line skirt the New Look pattern calls for. Both would have worked, but I do love a good twirl in a dress with a gathered skirt. It also meant that I could follow the pattern on the material better along the bottom whereas cutting out an A-line skirt would have interfered with the pattern a bit on the sides as the skirt is cut curved to fit around the waist. I also made the spaghetti straps as tie ups just to add that bit of detail. It was really easy to sew up and pretty sure I got it finished in a day. I did struggle a bit with turning out the thin straps. So many failed attempts! But got there in the end.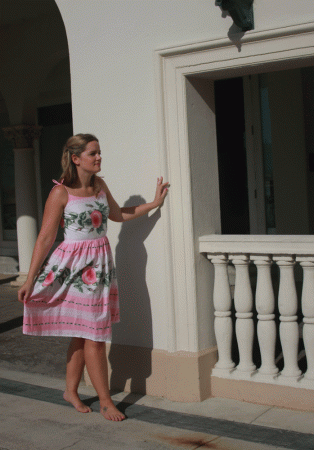 If sewing teaches you anything, its patience. You also have to be careful to ensure the pattern matches up on the sides of the dress, and that the roses are positioned well on the final product. My lovely friend Sherry took the photos of me outside of Manly Pavilion. I can't help but look at the pictures and feel a little like I am wondering around a coastal town in Italy on a summer's day – it's a beautiful building.