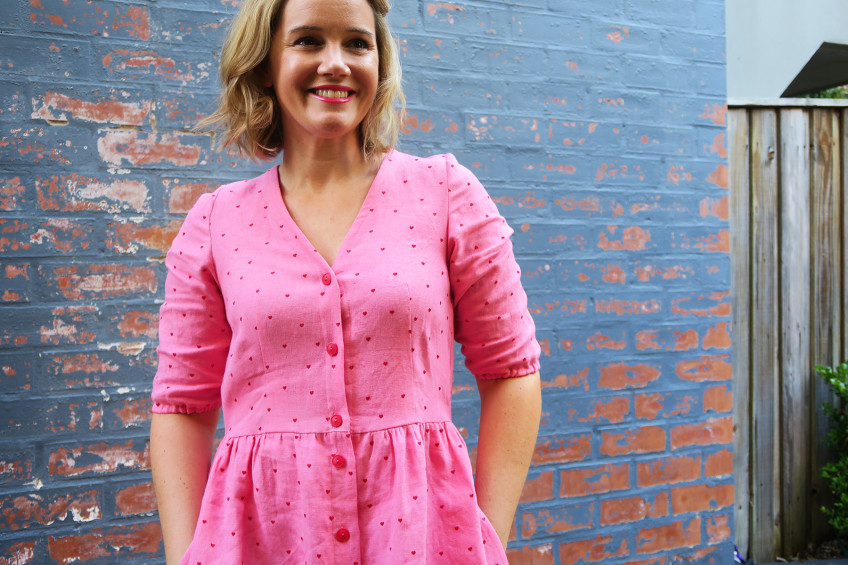 My love affair for linen continues. I think it took me all of 3.4 seconds to see this fabric on The Remnant Warehouse website and get it into my bag ready for check out. The Remnant Warehouse is fast becoming my favourite fabric store. They are getting some great ex-designer fabrics in, including this pink linen with tiny red flocked hearts on it, originally from Bec & Bridge.
There were a lot of options running thorugh my mind when thinking about what to make. I had Megan Nielsen's Darling Ranges dress pattern in my stash for a while, desperate to come out, and I figured this fabric would be perfect for it.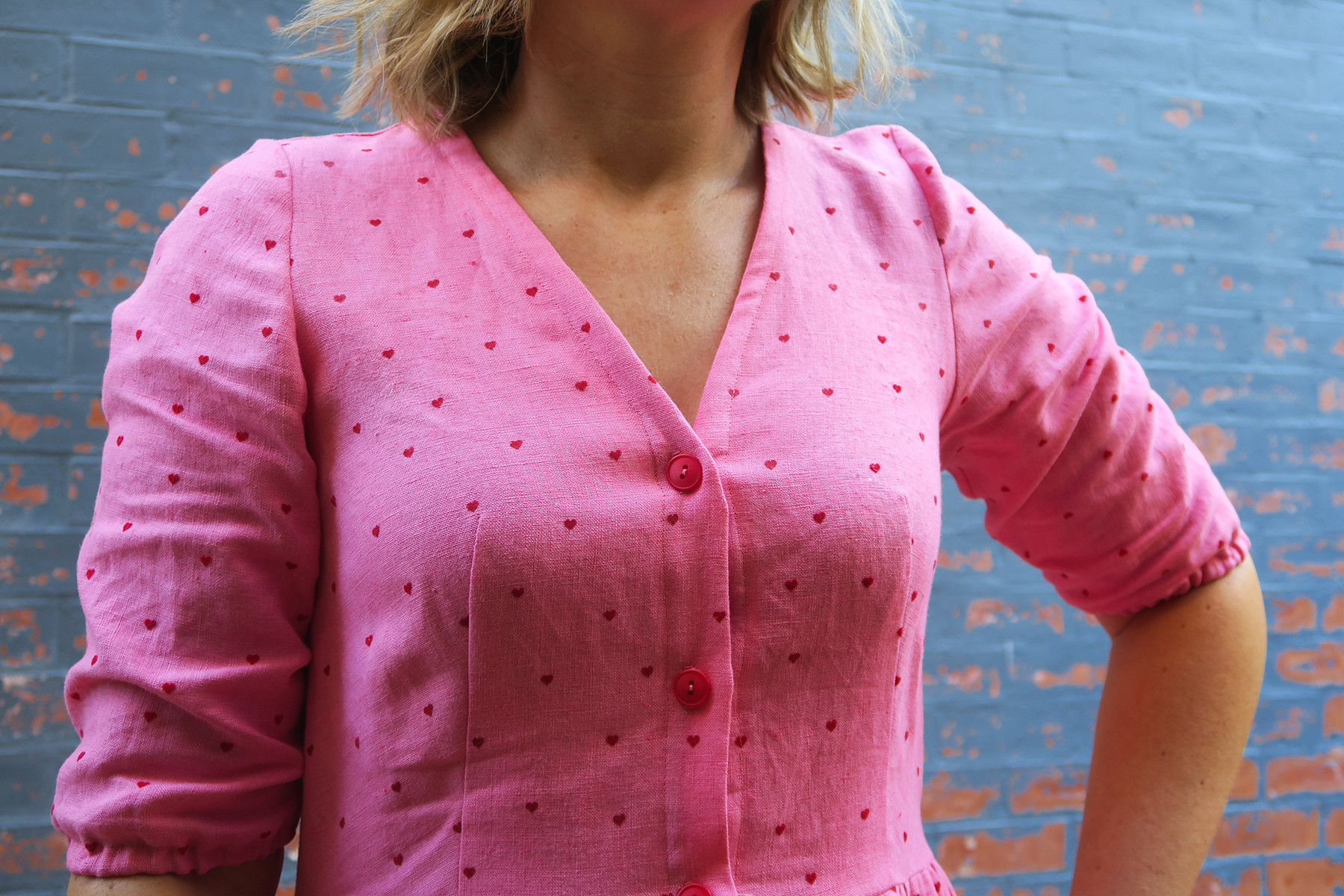 I cut out the dress in a size medium and it turned out to pretty pretty right on for me. Much like previous Megan Nielsen patterns, I find they don't have as much room in the sleeves for us gals with tuckshop upper arms. So I ended up using a 1cm seam allowance in the sleeves so they were a bit looser. The only other change I made was adding a few inches to the length, so it fell past the knees. For the binding of the neck line I used the main linen fabric and it did feel a little thick - I think the fabric is actually a cotton linen. So if I did my time again I would have used something mroe light weight to reduce bulk.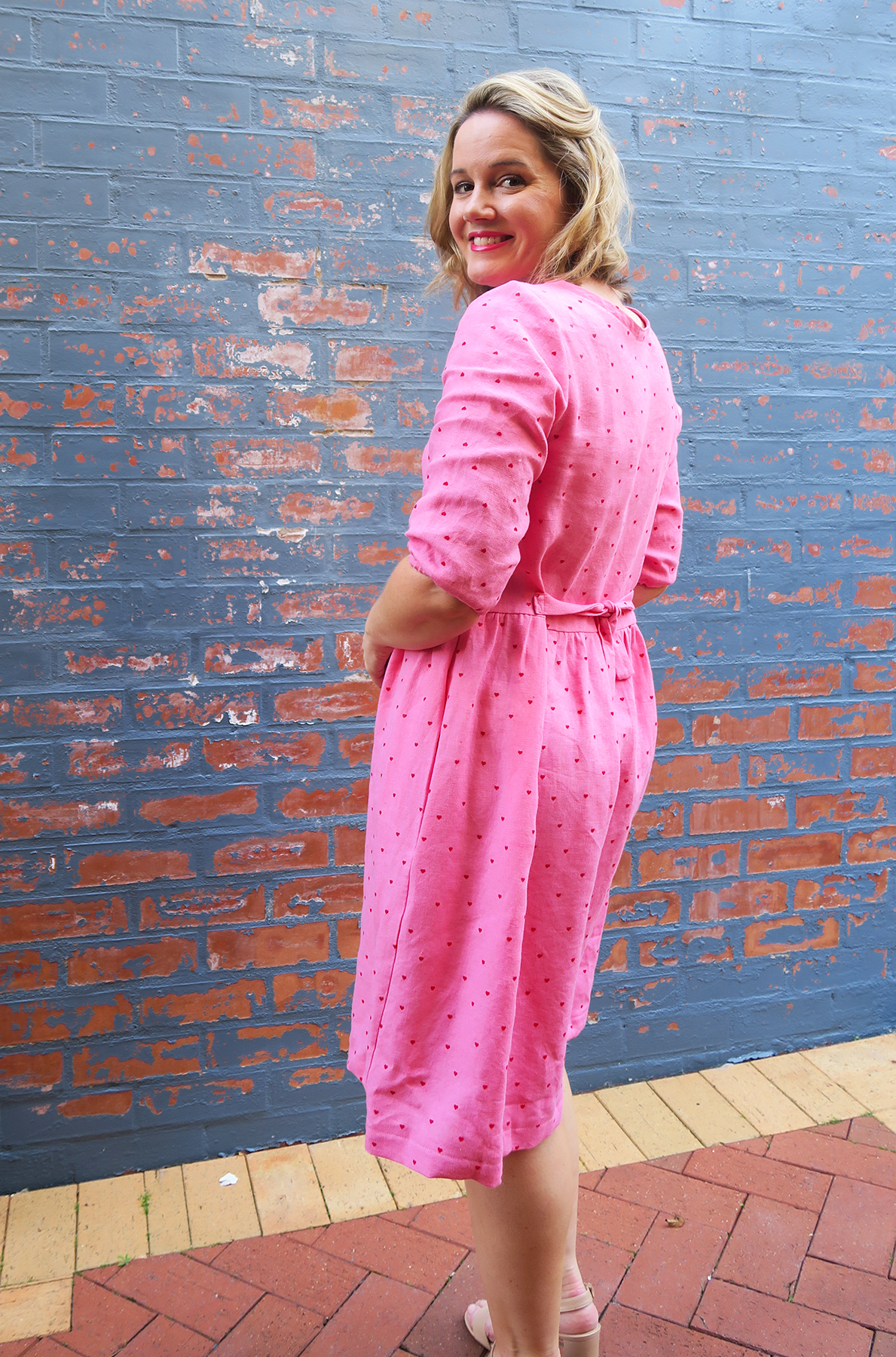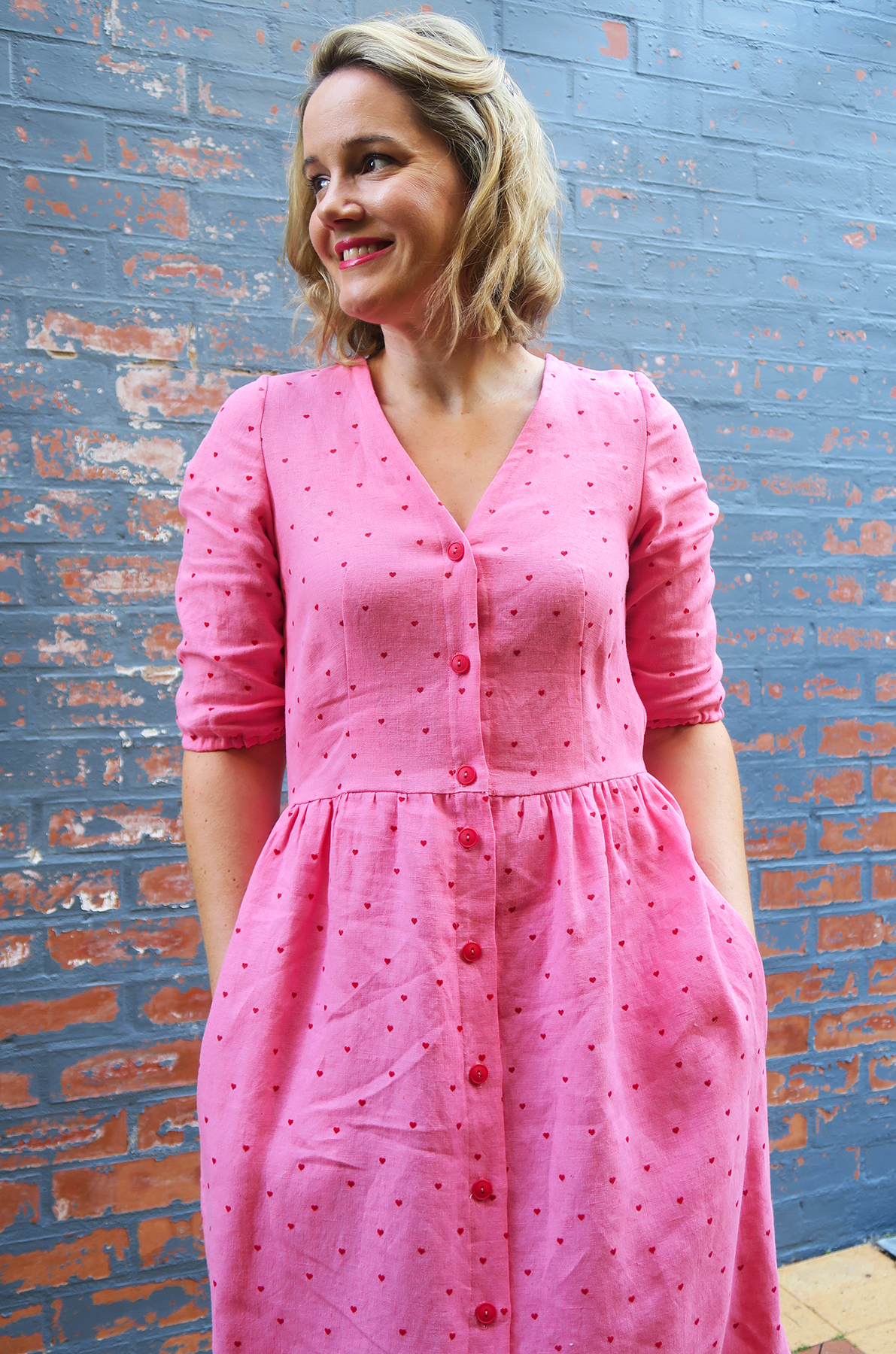 I finished the dress with contrasting red buttons down the front. I went back and forth about whether I use buttons that blend in, or contrast. Even wearing the dress now, I don't know if I made the right decision! I'm really happy with the outcome of this dress. I've already worn it quite a bit and it'll be a weekend workhorse for sure. I'm going to give the pattern another go and make the top also....probably in linen. :)