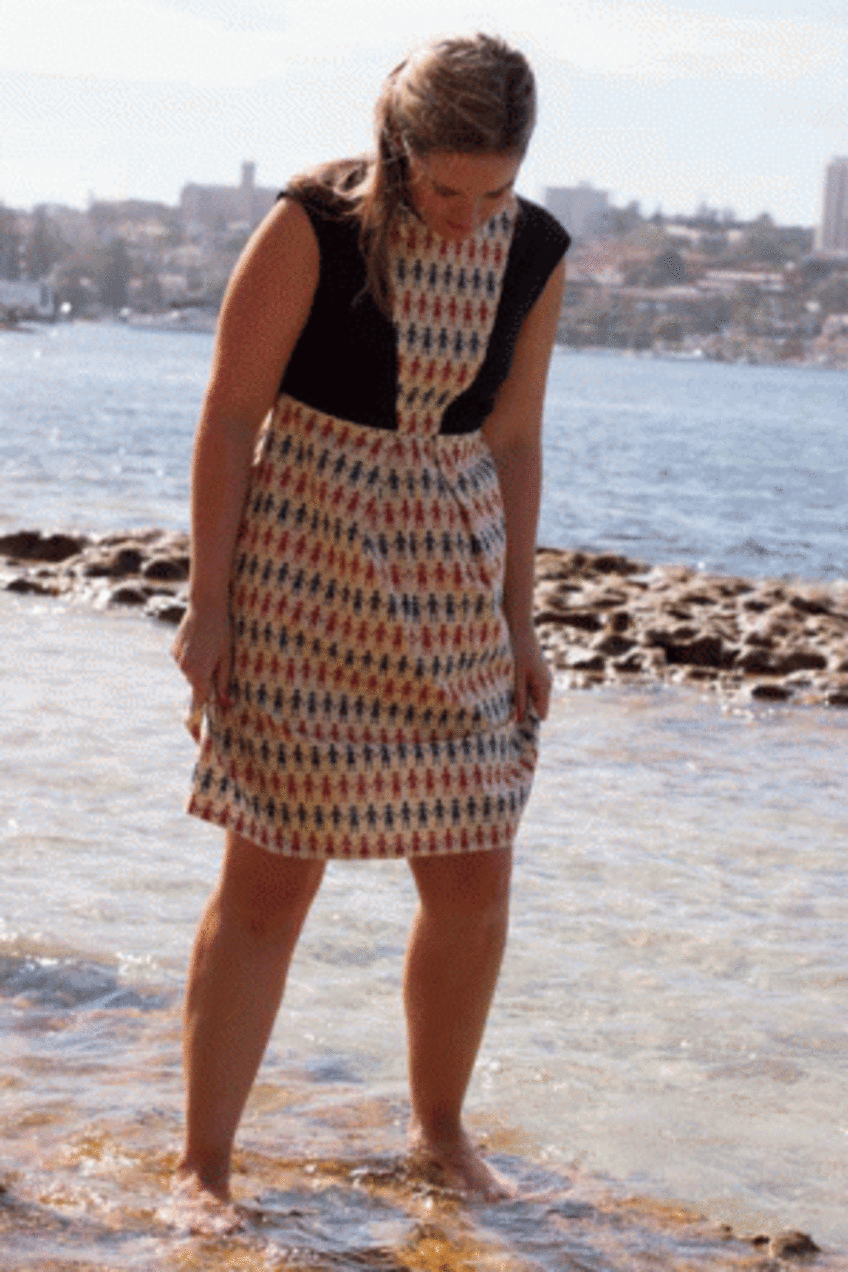 Every now and then you can make a dress in which everything just goes right. From cutting it out, to sizing, to finishing it off. This dress was  one such case. I had bought some material from Spotlight that I was unsure of but went ahead and purchased it anyway. At worst I would sew it up, not like it, and suck up the $10 cost of the fabric. That I could handle.

I made the dress from Vogue 8755 which can be made as a dress or tunic. Looking back on it, I actually wouldn't mind it as a top either, although you might suffer from that, 'are you pregnant?' look. I opted to use the people printed cotton I had bought with a block black polyester contrasting fabric.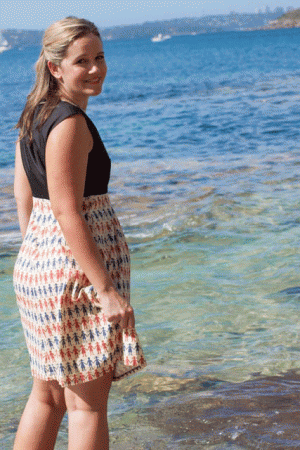 This is a great pattern and it was super simple to put together. There was some extra trickiness to ensure that the rows of people lined up on the print, especially at the centre back zip but it all worked out. Using the contrasting fabric and having the black fabric on the sides of the bodice also gives a bit of a slimming look, which you can go wrong with! I started and finished this dress in about 4 hours. Its amazing how quickly you can sew something together when you make no mistakes. The unpicker didn't see the light of day once during the construction - result.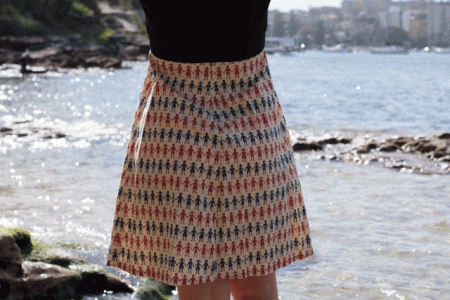 It's been a wee while now since I made this dress and admittedly, I've only worn it once. I think I never really loved the fabric, but given the success of its constuction I will give the pattern another go in a fabric that I am more into. I'll clock it up as a trial for my next dress. It might be nice in a satin or dressier fabric as a night out dress. Stay tuned.

If you are a newbie to sewing and haven't tackled making a dress yet, give this one a go. Simple and classic.