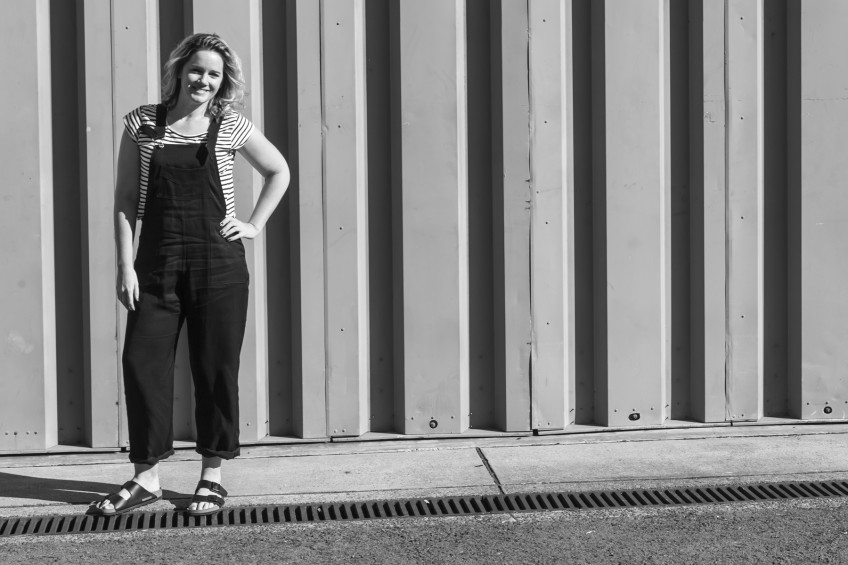 Here's a statement I never thought I'd say - I love dungarees! As a little girl I never owned dungarees, or what we more commonly call in Australia 'overalls'. I never really wanted them. They pretty much go against everything I love about the 1950's silhouette - baggy, comfortable, man-repellent. But as I get older, the comfort vibes start to creep in more and more. I don't think it's just me though - did someone say 'active wear'?
When I think of my venture into dungarees I am reminded of George Costanza in Seinfeld when he decided to start wearing sweatpants. So I have decided to do as George Costanza does.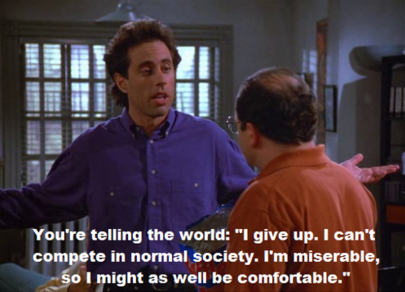 I first noticed dungarees when Pauline Alice created her Turia dungarees sewing pattern. Around that time I started to see them pop up in the fashion magazines. I was still a sceptic at this stage. It wasn't until I saw them in black that I thought I might actually give the dungaree a shot. I purchased the Turia dungarees sewing pattern and headed to Tessuti to purchase a black linen/viscose mix fabric to get cracking. The fabric has a lovely drape and didn't crush like 100% linen – result!
For the dungarees I cut out a size 42 and hoped for the best with the sizing. I focussed on the hip measurements and not the bust size as I may have been tempted to go down a size if I had, and I'm glad I didn't. This size ended up pretty bang on. When I constructed the bottom half I did a narrower side seam on the legs just to ensure plenty of room. Tights dungarees across the butt isn't a good look.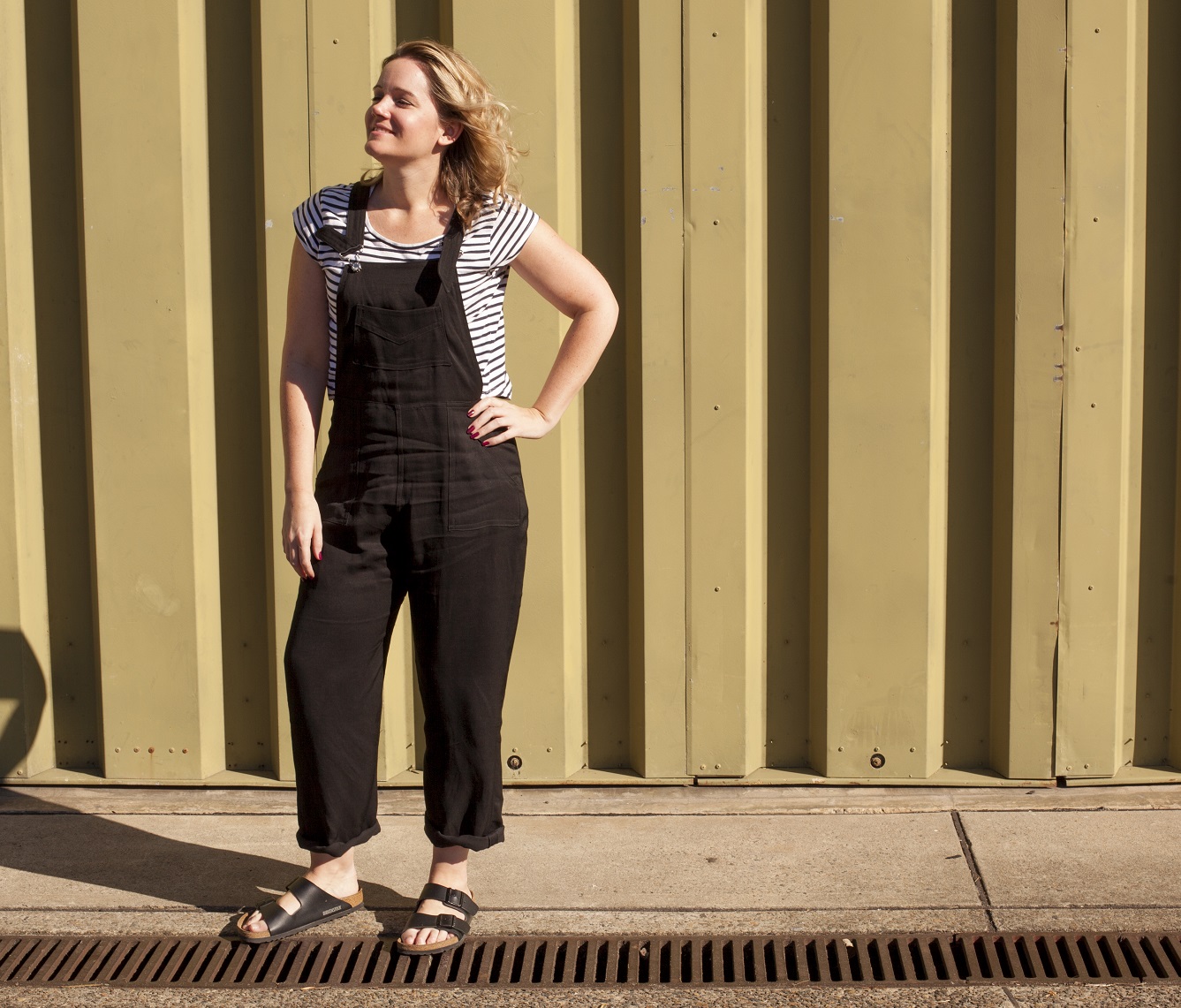 I elected to not add the belt loops. Mainly out of laziness because they would have been a bit finicky to make and also, because I'm never going to wear them with a belt. I also only put in one zipper down the side seam of the pants instead of one on each side like the instructions suggested. I chose an invisible zipper instead of a regular zipper also. Because of that, I put the zipper in before I sewed the side seam together. No different to what you typically do with an invisible zipper insertion.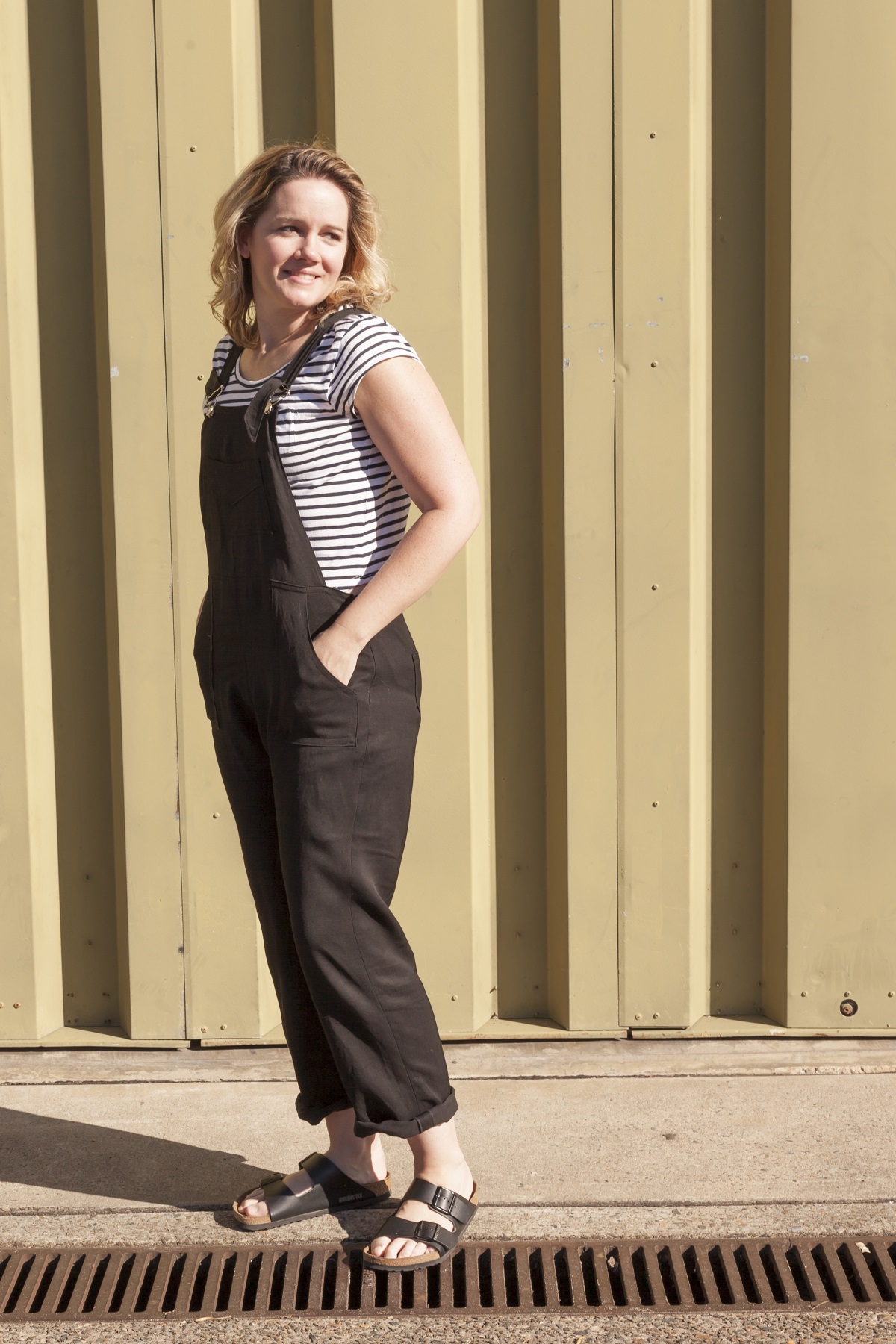 Because I am a little bit of a shorty, these don't really sit at a cropped ankle length for me unless I shortened them a little. But I quite like wearing them cropped so I didn't bother altering the original length of them and I just wear them rolled up a couple of times.
I am now a total dungaree convert. Whilst I am not sure these do anything for me in the style department, they are dam comfortable, easy to wear and perfect to wear when walking the dog. I feel they are marginally more acceptable than wearing active wear, especially given I'm allergic to exercise.