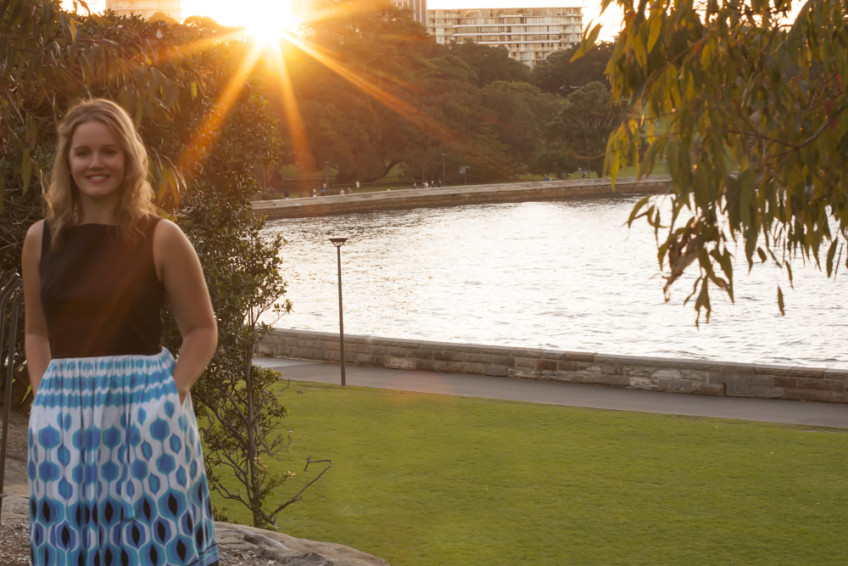 Am I the only one that struggles with having to pull together a work wardorbe that prevents the dreaded morning routine of, 'Ok, so what the hell am I going to wear today?' It doesn't seen to matter how many new items I add to my work wardrobe I always eventually find it boring, routine and lacking. As someone who is not a morning person at all, I think that might factor in my inability to figure out what to wear. I also always opt for more conversative clothing for fear of turning up in what I really like to wear and looking the fool. And I pity the fool.  My style was not meant to mix with working in finance.

In an attempt to bring about easy, comfy yet stylish clothing to my work wardrobe I am investigating sewing up more dresses rather than dealing with blouse/skirt combos. What better place to start than a dress pattern from the 'very easy Vogue' range. I had seen Vogue 8723 sewn up a few times and reviewed on Pattern Review and it always looked like a great fit and recommended by those that made it. I also had a stretch cotton material with a border print that I had been waiting to use on a dress that had a gathered skirt. It had to be a gathered or straight skirt so you can cut the pattern parallel to the border print. A circle or A-line skirt would cut into the border given the curve of the pattern pieces. I bought a black stretch cotton for the bodice.


The dress was easy to sew up and the pattern instructions were great. I cut out a size 12 but ended up having to take it in around the bust and waist so I could have cut out a 10. Given I was making the bodice out of a stretch fabric I wanted it to be fitted which is why I took it in. I had to shorten the straps a little bit but ultimately they fitted really well. I loved the square design of the bodice neckline, it makes for a nice change from alot of curved finishes. It also meant I could wear quite a few statement jewellery pieces with it that would sit nicely over the black bodice. Overall, this is a pattern I would definently recommend. I think it is a style with a lot of fabric opportunities - for day or evening.

I added this dress to my work wardrobe and I have gotten quite a bit of wear out of it. Its a great Friday dress to go from work to a  few cheeky drinks with mates afterwards. I still have a ways to go with getting my work wardorbe sorted but this is a good start. My next work dress is a 1960's shift pattern from Simplicity that I'm going to make out of some wool fabric I bought in Rome. Cant wait to work with it!


On another note, I've just put my details forward to a casting agency that hire people as extras for TV shows and exhibitions that have a vintage element to them. They are currently recruting  for a TV show set in Kings Cross, Sydney in the 1960's. I was asked if I had vintage clothes that I can wear on the show. Pffft - do I! Will let you know how I go. :)