Last October I took a trip to Melbourne to see the 'Edith Head & Hollywood' exhibition in Bendigo. As soon as I had heard about it coming out I was gagging to see it for a number of reasons. One, it's an exhibition about a costume designer who works in film, tick. Secondly, she won 8 Academy Awards for Best Costume Design so she's very good, tick. Thirdly, she worked in the 1940's, 1950's and 1960's and they are my favourite decades for clothing. Big tick! I won't go on too much about Edith as you can read about her yourself, but just know she was pretty dam talented. And as a bonus, she also designed sewing patterns for Vogue patterns as part of their American Designer Original range. Yass.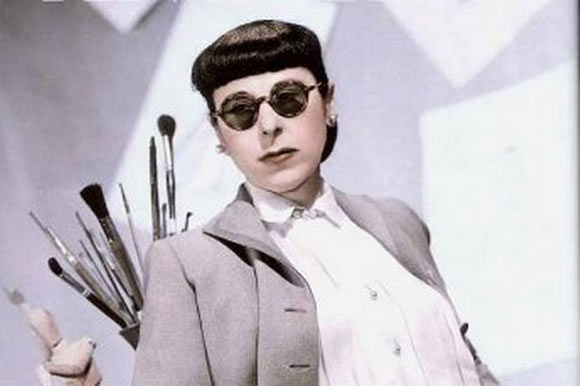 Edith Head
The exhibition didn't disappoint and I absolutely loved it. Seeing her sketches and her designs from so many films was incredible. There was a big range of costumes from women's circus outfits, to men's suits, to kids pinafores. Most of it was very glamorous, playing true to the concept of the golden age of cinema. I could have walked away with quite a few pieces! If only I had invites to events that called for such glamorous dresses. I live in hope. Below are some pics from the exhibition.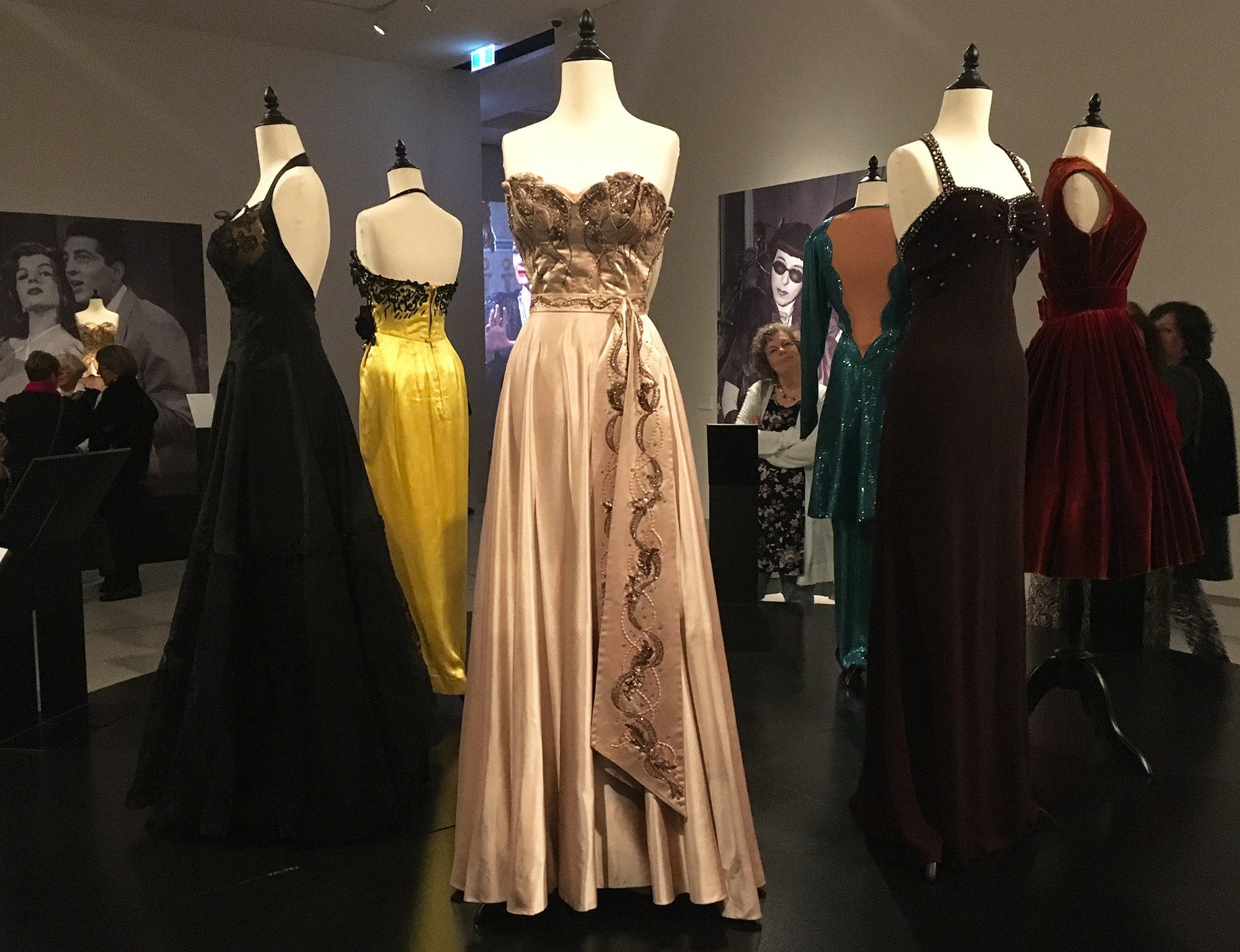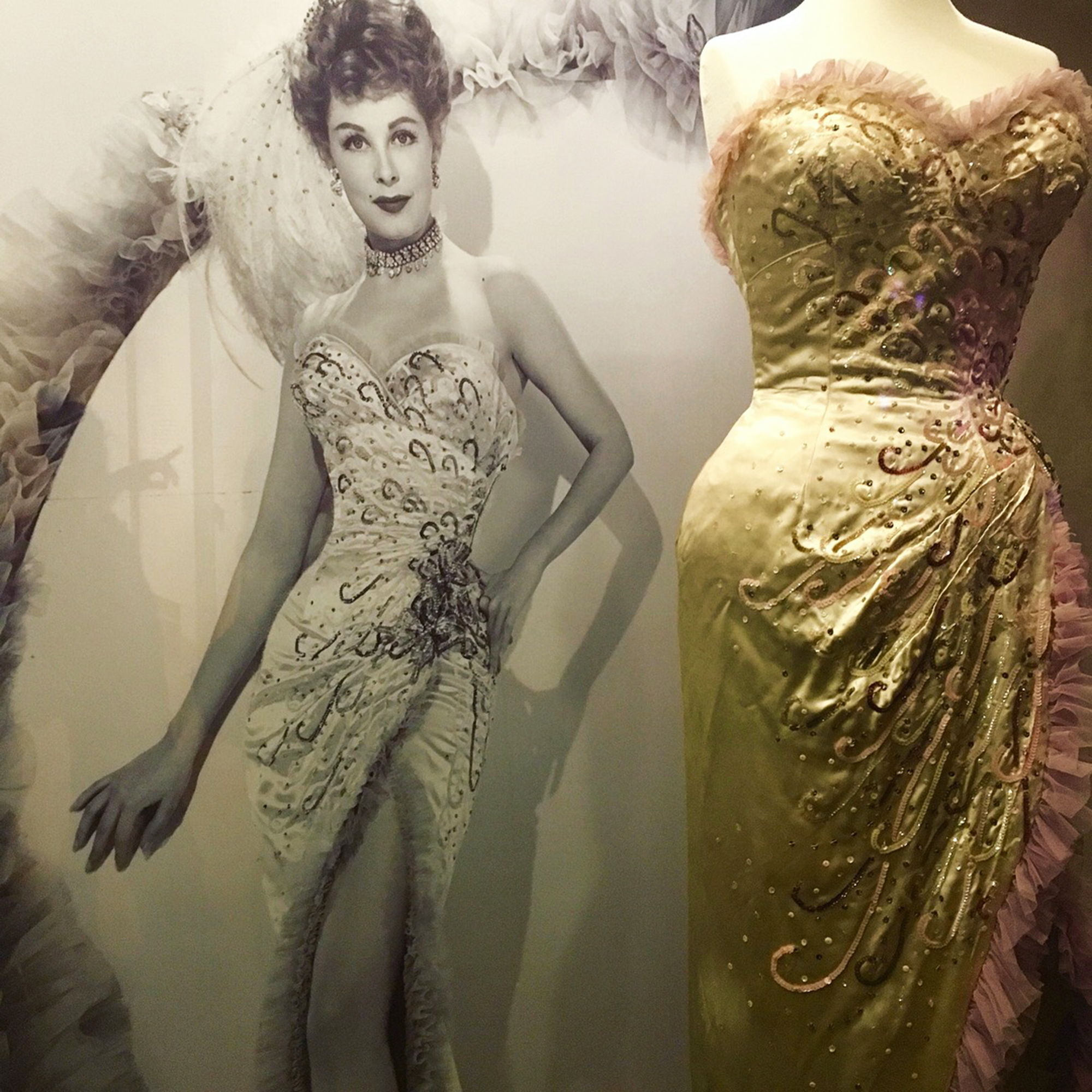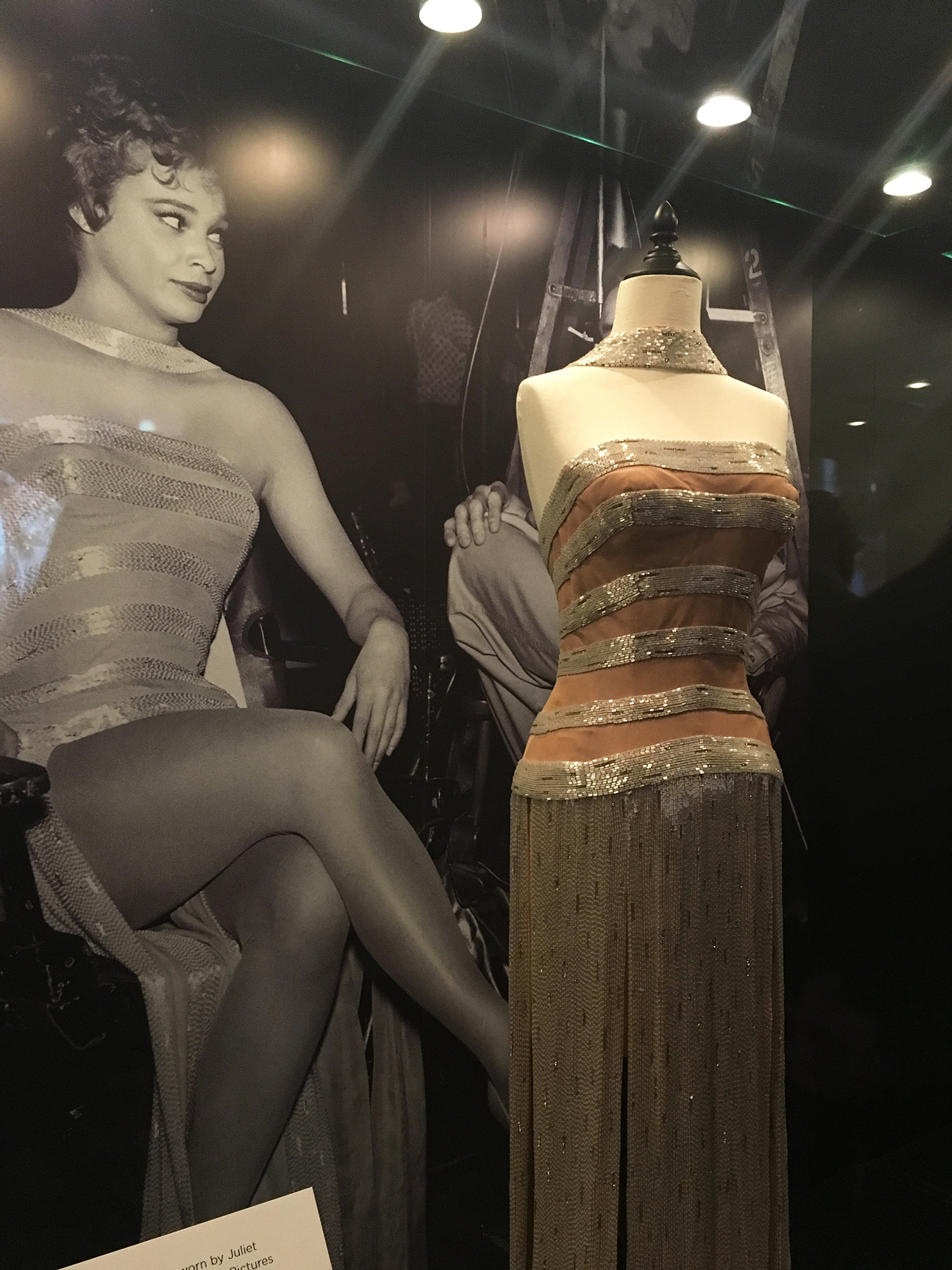 Once I was home I got to digging around the internet to understand more about Edith's sewing patterns. I didn't have to look far on Etsy as there were quite a few for sale and not as expensive as I had feared. I ended up buying Vogue 1560 shown below. The pattern is described as 'evening length dress, close fitting through bustline, has narrow shoulder straps that cross in the back, back zipper closing and slightly flared skirt. I couldn't see a date on the pattern, but according to one website it's from the 1970's, which I would have guessed. I bought it in a size 14 which is normally one size up to what I would cut but looking at the size chart on the back it looked that it would work for me.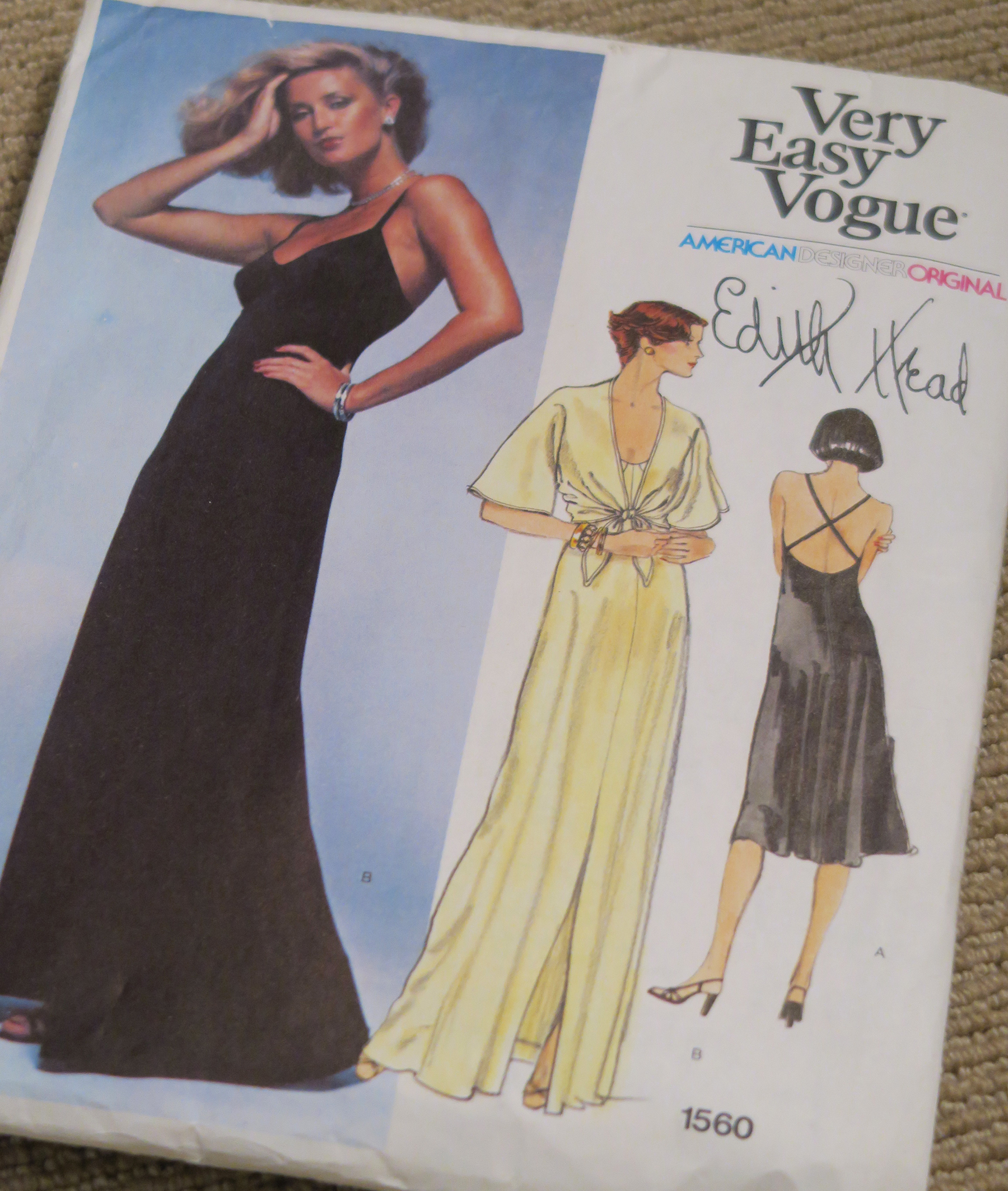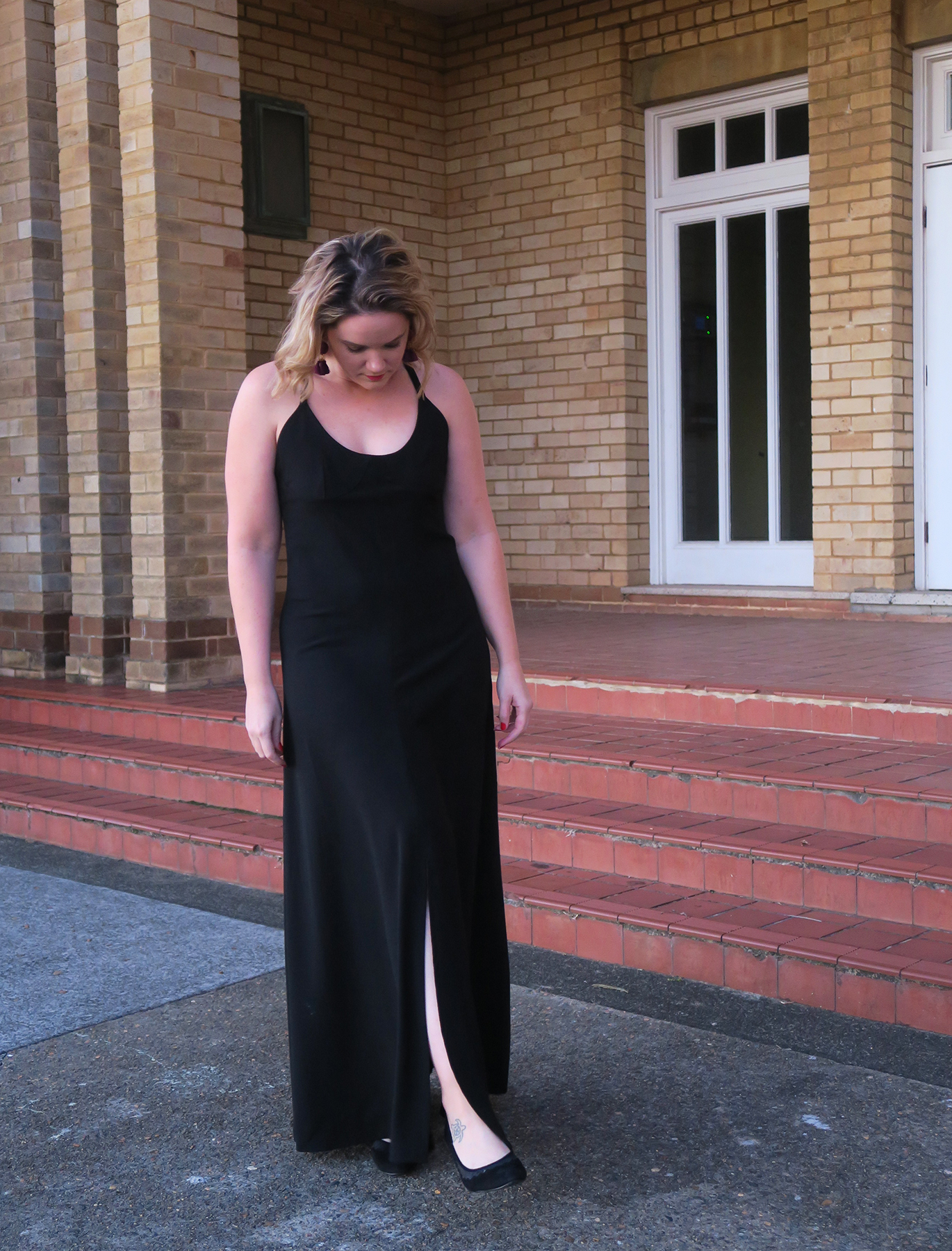 I cut out a straight size 14 and didn't make any size changes during the cutting process. I wanted to make it with quite a heavy fabric so it draped really well, so I ended up at The Remnant Warehouse buying a polyester crepe that was nice and thick. The long version takes up quite a bit of fabric - 3m of 150 cm wide - so thankfully the poly crepe wasn't too bad on the purse. The dress is a 'very easy vogue' and true to it's name it was constructed with minimum fuss. I ended up taking it in at the sides of the bust which wasn't surprising as a size 14 bust is a little big for me, especially given you can't really wear a bra with this dress. I put in a invisible zipper instead of normal as it sits more flush down the back. I ended up taking up the hem by about one inch as I knew I wasn't going to be wearing it with very high heels.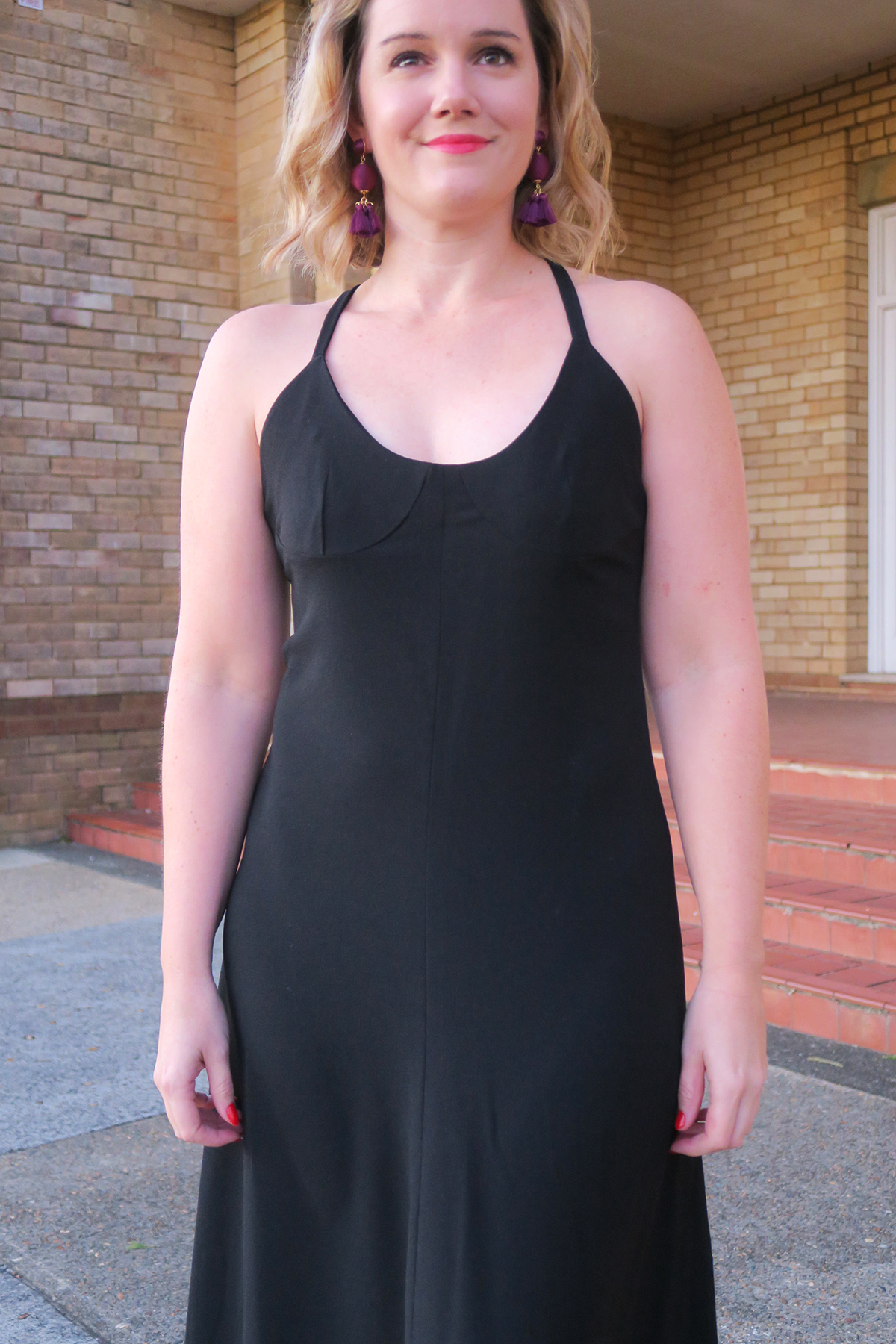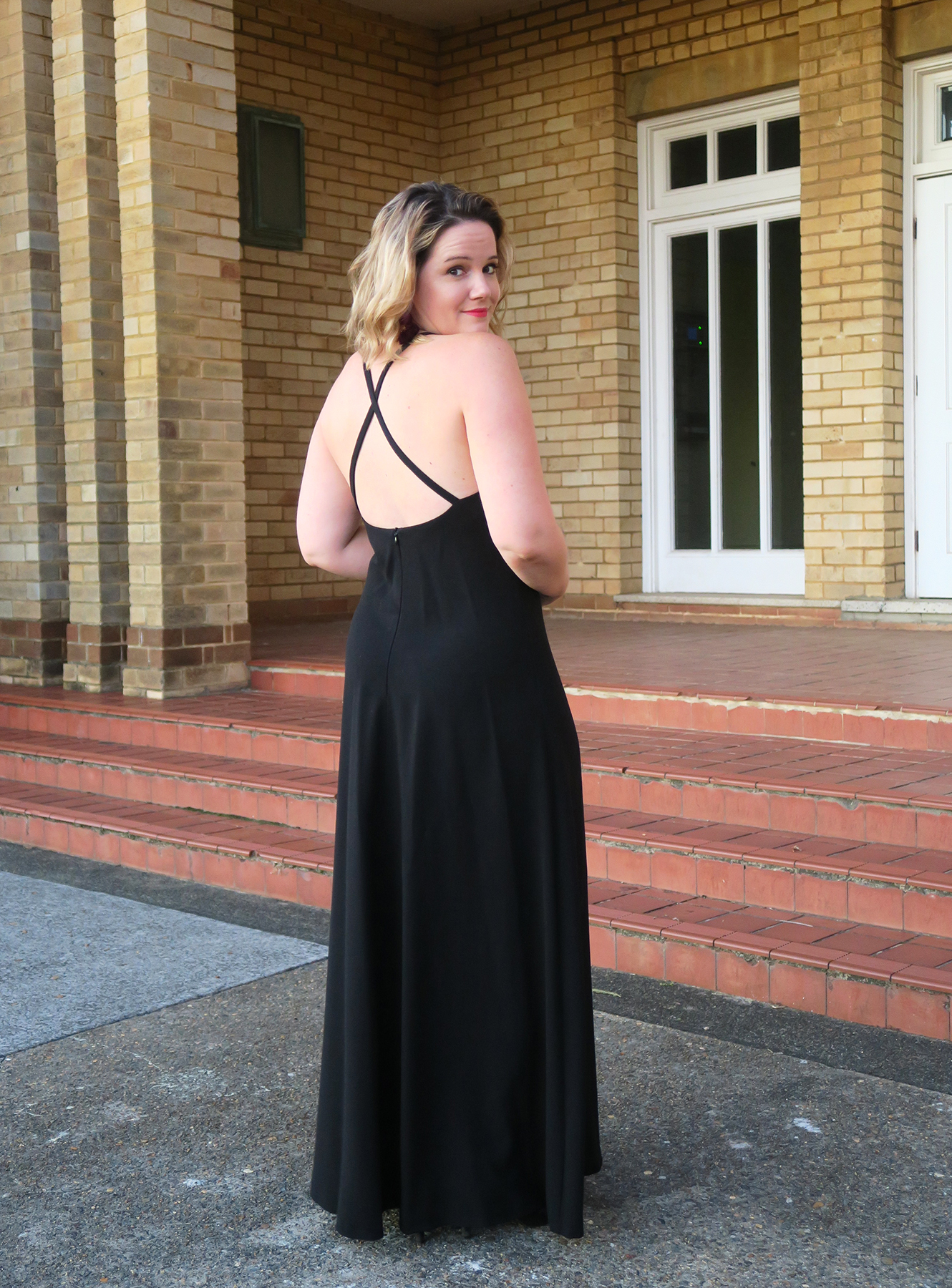 I ended up taking up the straps by about 2 inches. I seem to do this quite a lot with straps. I'm either really short bodied, or the pattern makers deliberately make the straps quite long so they work for everyone. I guess you can always shorten straps but it's a lot harder to lengthen them! I love the back of the dress. I don't often wear backless dresses, but given I made this during our summer, it worked well for keeping cool. The pattern also hugged the lower back perfectly, no gaping at all. I felt a little self conscious about the low neckline but when I look over pictures of me in it - it's really not that blow. I think I was over-paranoid that I'd be sharing too much. In the interests of over sharing, I wore this to my boyfriend's birthday party sans bra. I can get away with it given I am small busted. But something to think about if you have bigger boobs.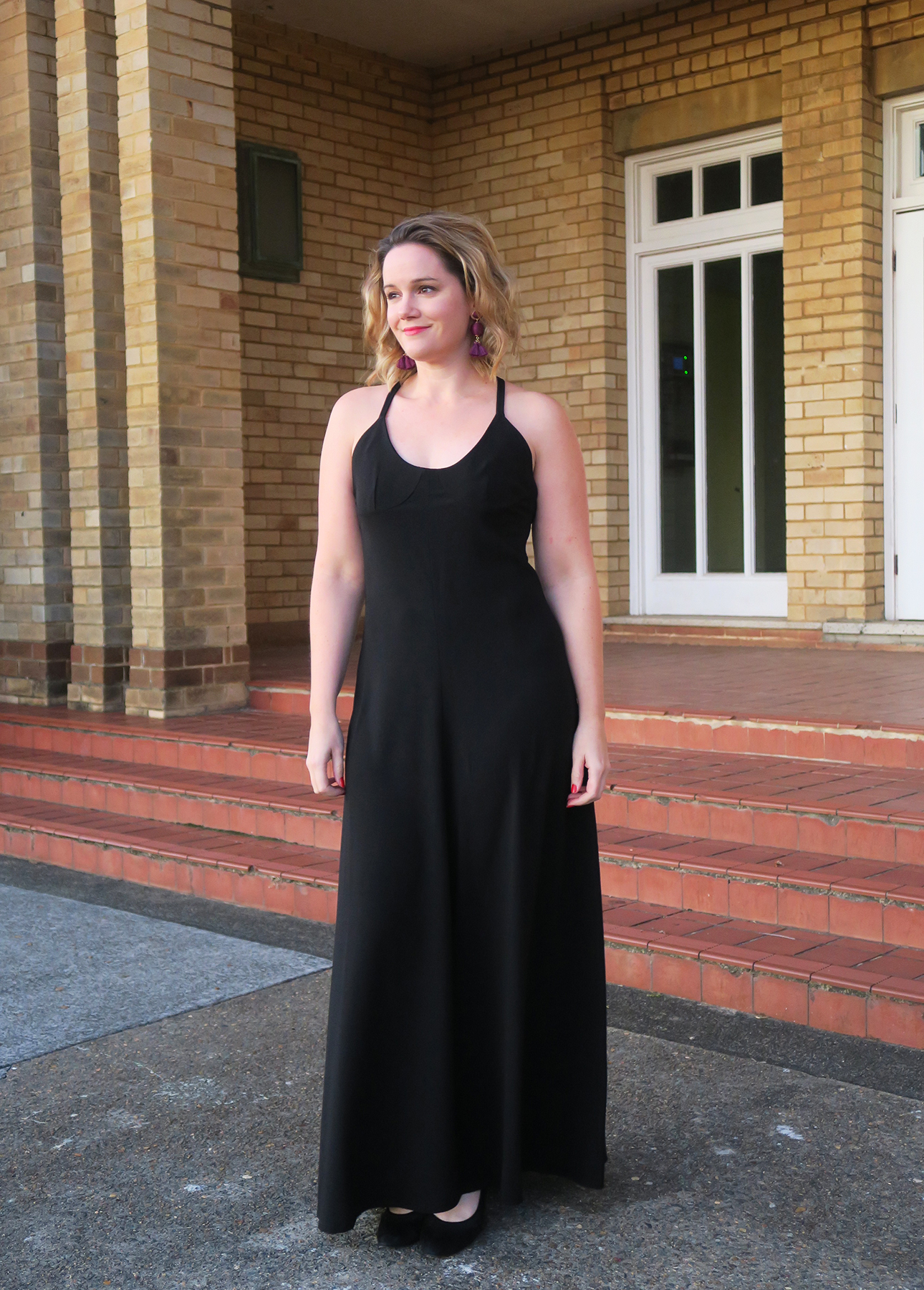 I loved wearing this dress. Floor length dresses are just my thing. It's back in the cupboard now for winter but I'll be pulling this one out next summer for an event that hopefuly includes cocktails and big gold earrings. Thanks Edith!