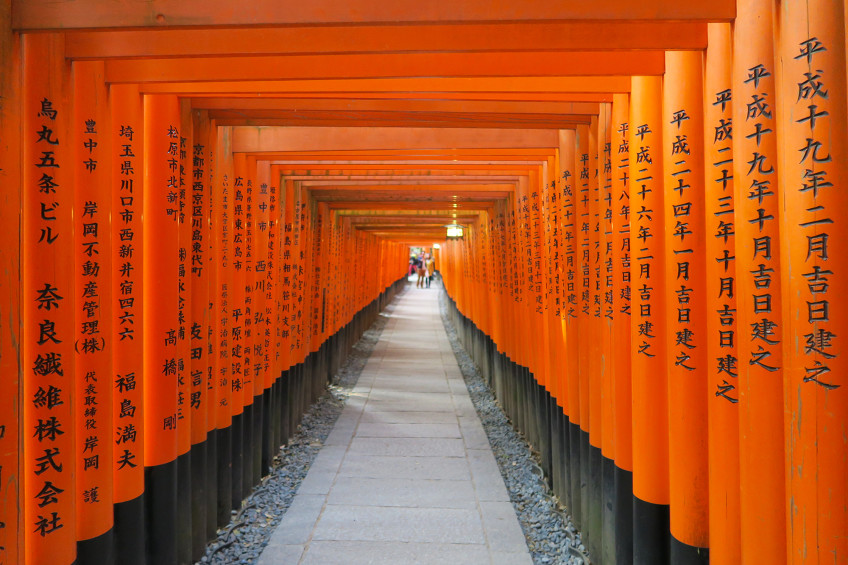 It's 3 weeks since I've been back from Japan and it actually feels like a lot longer than that. I was only in Japan for 12 days but we covered a lot of ground and I had a amazing time. It was the first time I had been there and I loved experiencing such a unique culture. With the world being as global as it is today, it's nice to visit places that still have a culture that is very unique to them. The food was impressive (less so the chicken heart inadvertently ate), and the fabric shopping certainly lived up to my expectations. Given I had such a short time there, and wanted to enjoy it as much as I could, I didn't devote too much time (my travelling buddies may disagree on this point) to fabric shopping.
Fabic shopping in Japan is a pretty hot topic online and before my trip there was plenty of information available about where to go and what to expect. I'm so grateful that people write about their experiences online because I do not know how I could have ever found the places I visited without the help. Below is a little information about my fabric shopping experiences in Japan.
Tokyo
My first pit stop in my Japan holiday was Tokyo. My first thought as I got into Tokyo was - 'dam, these are big train stations!' I sitll hadn't mastered the geography of the train stations after 4 days. Thankfully with 4 of us travelling together, between all 4 brains we made it work. My first fabric store visit was to the Yuzawaya store that resides in the Takashimaya department store right near Shinjuku station. Word of advice - if you are heading there any itme soon - don't. The place is all shut up for renovations. And it didn't look like it would be opening any time soon. I believe they have other outlets in Tokyo, including Ginza.
Next stop, and more important stop was Nippori Fabric Town. As soon as I heard this of this place I was like, 'Whhaaaat!? A WHOLE town devoted to fabric. Where can I find such a paradise?' Funnily enough, in Nippori. I took the train from Shinjuku station to Nippori and it took about 20-25 minutes from memory. It's all pretty straight forward and the what you get in Nippori is effectively a 2km stretch of street devoted to sewing and craft related shops. It's only about a 500m walk from the station. My advice for Nippori is to go to Tomato fabric store as one of your first pit stop. Tomato have a few stores along the street, so head to the one that is 5 floors and on the left hand side of the street as you're coming from the station. It's about half way down the stretch. The store is very impressive, and I found to have the best prices for fabric than some of the smaller stores. The first floor is devoted to the crazy Japanese cottons which we all know and love. It also has some beautiful traditional Japanese cotton prints and linens on the ground floor. Each floor is devoted to different types of fabrics. I won't go into anymore detail here. But if you like fabric, you'll be a kid in a candy store. On the top floor they had some habby and I bought a pair of Japanese scissors for half the price I'd paid for the same pair in Australia a few years back. They are the bomb. They are called Kai scissors if you are in the market for new ones. They also sold some American quilting cottons brands that I love, in partcualr Cotton + Steel. But when I did the maths, I realised it is cheaper to buy them by the metre from the US, than in Japan. Be prepared to buy most fabrics by the metre, they don't like selling you half metre pieces. Which was annoying when I wanted them for quilting only. It's gonna be one big quilt!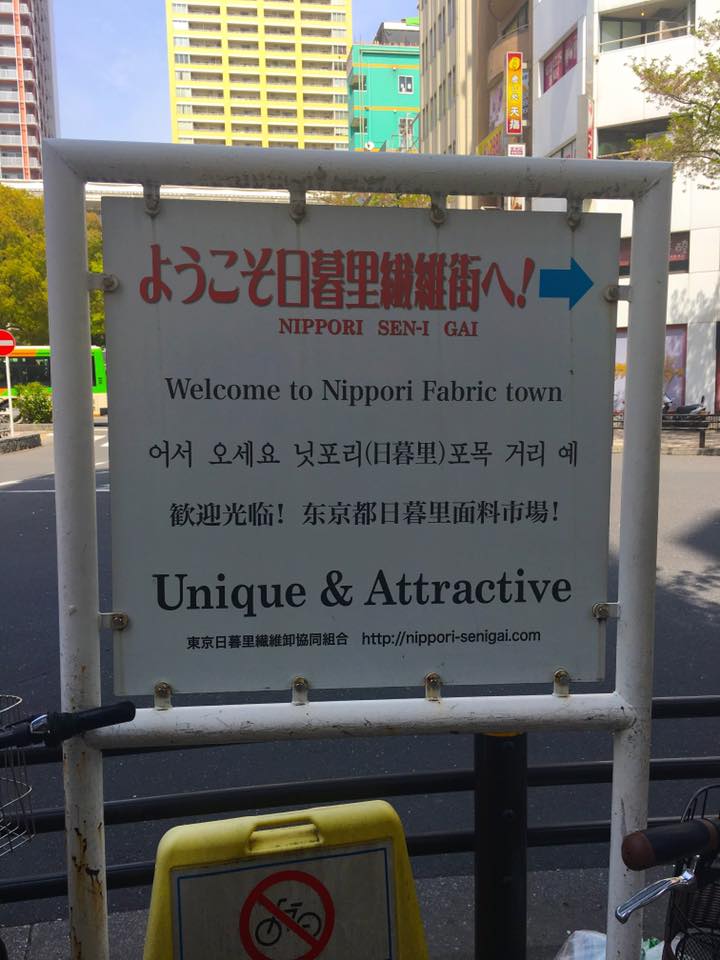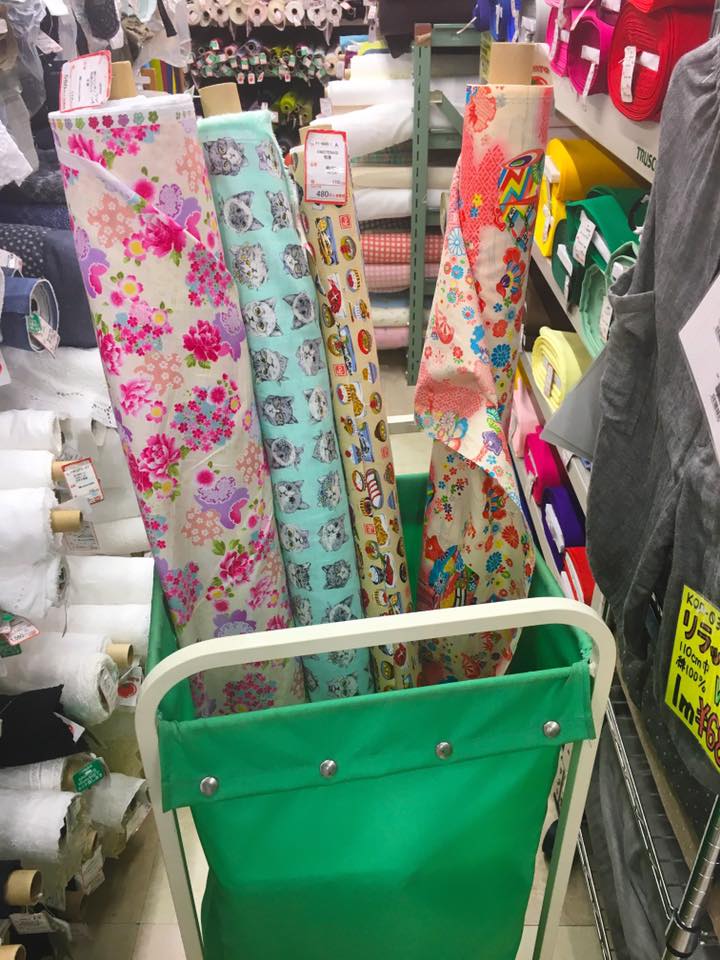 I visited a few other stores along the way, including the habby shop next to the main Tomato store which had an excellent range of Clover sewing tools. I would suggest going to Nippori with a list of what habby you might need because they have everything, and I just couldn't think about what I would need for future sewing products off the top of my head. For example, they have so many types of zippers and I wish I'd bought one there for my upcoming Closet Case Files Kelly Anorak, because quality long seperating zippers seem to be hard to find in Oz without extensive searching. Anywhoo.
Next place I visited in Tokyo was Okadaya. I'll gloss over the fact that when I first found the place it was bloody closed! Only to later see on their website it's like the one day of the year they are! Second times a charm and I found it near Shinjuku station by taking the Lumine East Northern entrance of the station and it's across the street on a corner in a alley not accessible by cars. Okadaya has two shop fronts, and the one you want to check out is on the furthest one to station. It has about 5 floors of sewing and craft items. The bottom floor has a lot of Japanese cotton prints, and includes Nani Iro fabric. It also had a decent range of Liberty print and a lot of Japanse sewing pattern. Each floor focussed on different products, and it included a floor with knitting products which was pretty awesome.
Kyoto
I had one shop on my list to check out when I got to Kyoto, which was Nomura Tailor. Nomura Tailor is located on Shijo Dori Street which is the main shoping strip in Kyoto. It was about 300-400 metres from the bridge over the Kamo river. The shop is about 4 floors again (gotta love these massive fabric shops!) and each floor is dedicated to a different types of fabric and/or craft. It's pretty similar to Okadaya in Tokyo and I did start seeing the same prints. One difference is they sell Marimekko fabric, which I hadn't seen anywhere until now. So if you're a fan, this is the place to get it. I bought a few fat quarters of it to make future cushions. They also had a decent range of liberty print on the first floor. The pirce of fabric is quite varied. On one hand their cotton prints are good value - from 700 yen - about 1500 yen a metre. But some of their fabrics using wool, lace, silk seemed more expensive than what you could get back home. I read that their is another one of these stores in Kyoto, so if you're not satisfied with just one shop, do some further investigating.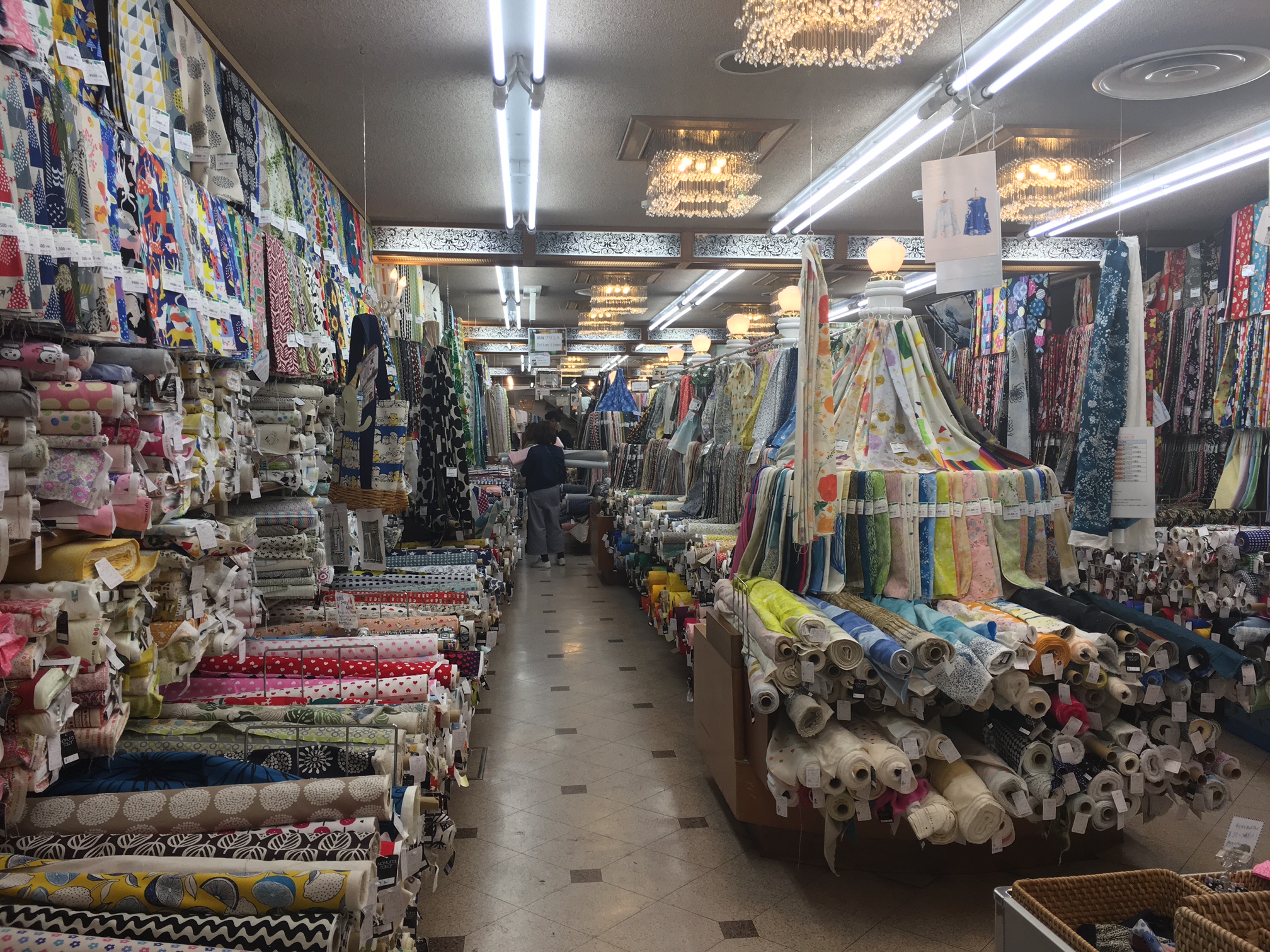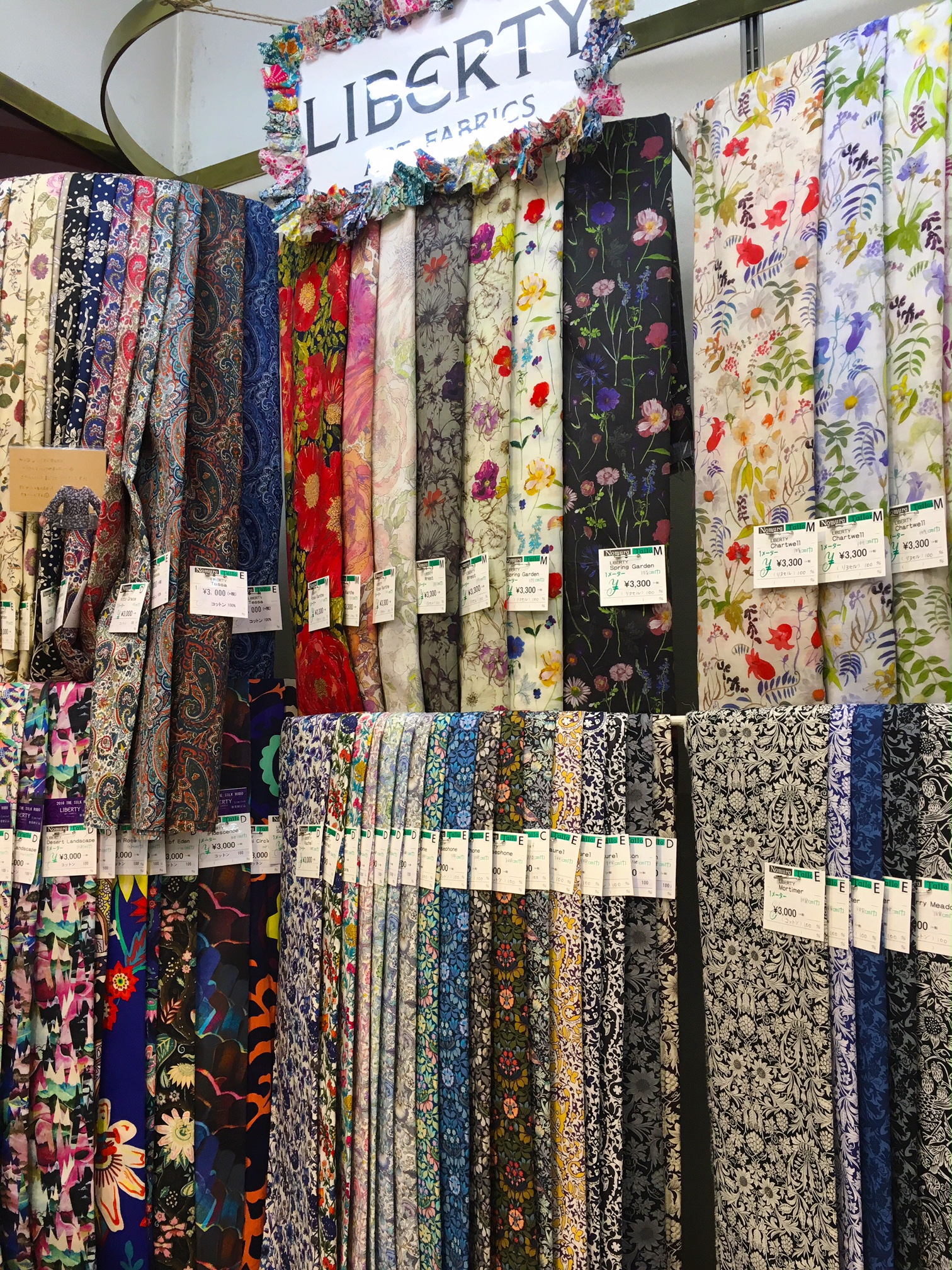 Osaka
I only had two full days in Osaka and we elected to use one spending the day at Universal Studios. NO REGRETS. That place was a whole lot of fun. Highlight would have been The Wizarding World of Harry Potter. So good to finally go there, having had it on my bucket list for the last few years. I spent my last day in Japan hunting day the one fabric store I found on a Google search for stores in Osaka. I don't doubt there are more, but this looked like a pretty big one and not far from the main part of town. The store was called Toraya and if you plug into Google Chuo Ward, Nanba, 3 Chome-2 you should be able to locate it. The closet train station is Namba.
This store is two floors but most of the action happens on the ground floor. Again, lots of cottons. Particularly cute ones for kids. Thankfully I now have a nephew, so I have an excuse to make little clothes. I found the prices in this store better than those in Kyoto and Tokyo. They also seemed to have a wider range of wool and wool mix fabrics. What stood out to me in this place more than anything is the ordering system. Once you find a fabric you like, you grab one of the staff and they write it up and attach a snip of the fabric to the receipt. This receipt is then put into a small bag and shot up a pipe that takes it to the 3rd floor where staff on that floor cut from the bolt. Basically no bolts are actually on the shop floors. Then there is a shoot behind the cash registers where the bundled up cuts of fabric drop out of it for the staff to then ring it up for the customer. It was actually rather seamless. Although one of my fabric requests could't be fulfilled because they didn't have enough in stock, and I didn't know that until the end of the sale. Anyways, I had bought a lot more than planned, so it probably wasn't the worst thing.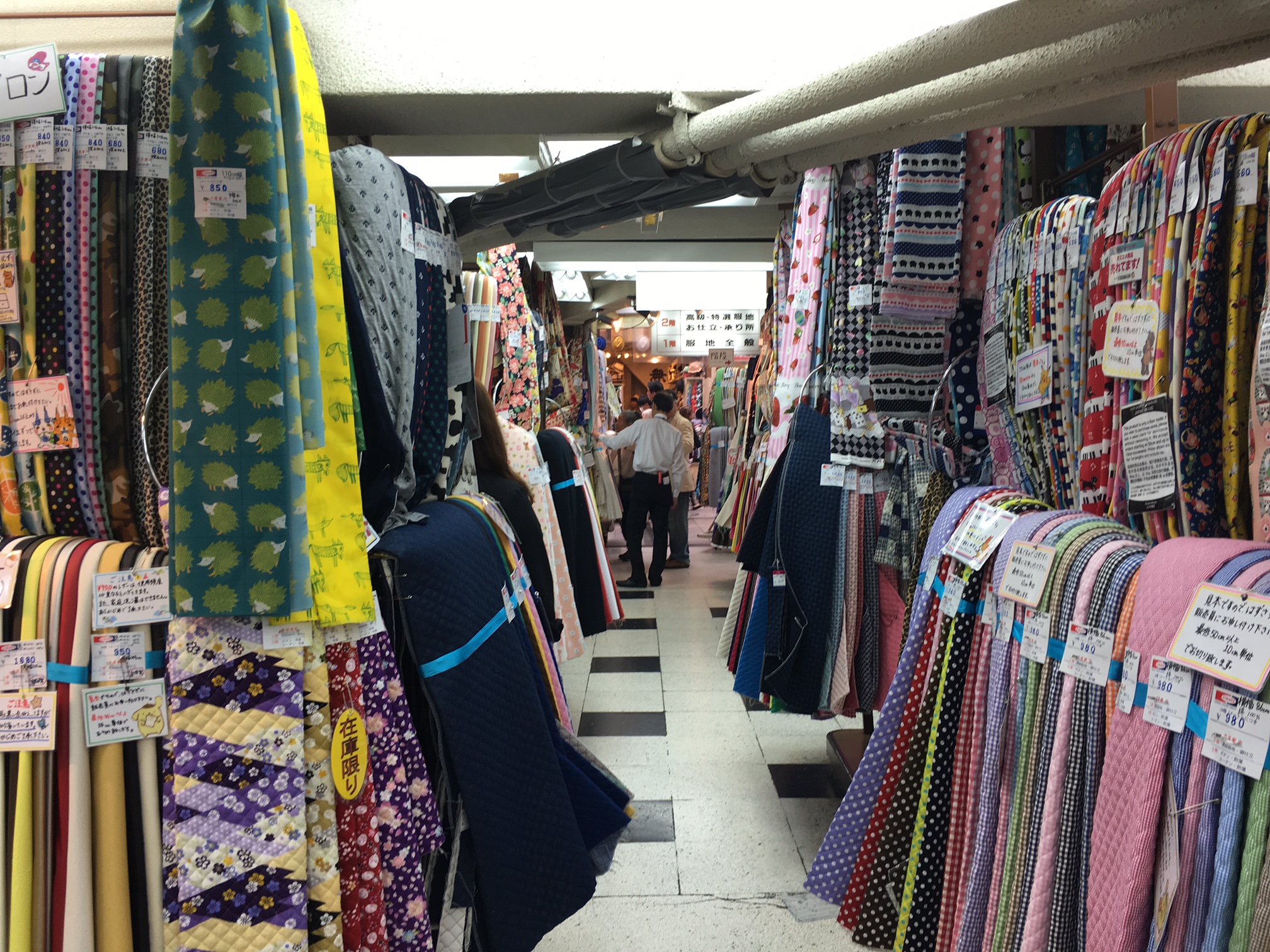 Overall, my fabric shopping experience in Japan met my expectations. I wouldn't say they were succeeded, but only because the bar was SO high in the first place, as I'd read a lot of positive reviews online from those who had tread these paths before my time. It was super fun and I am looking forward to getting stuck into my fabrics.