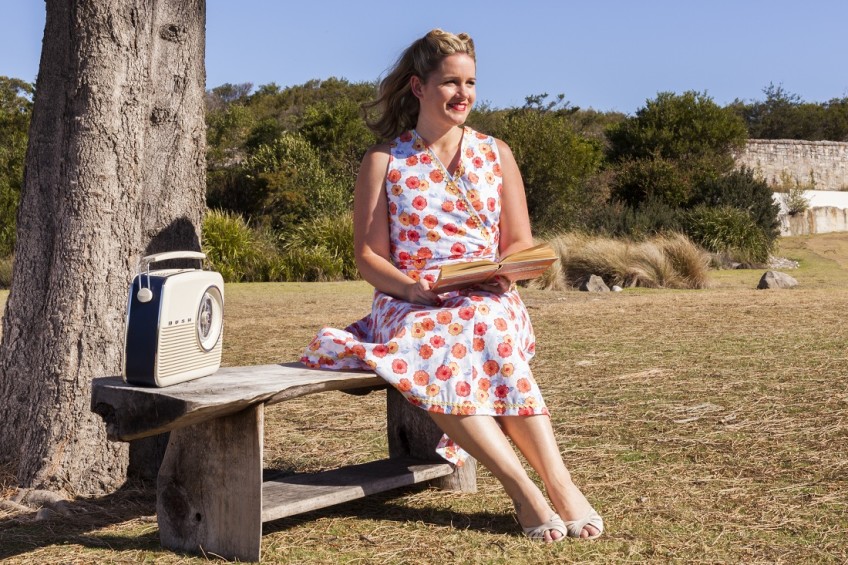 If I've learnt anything this year in my sewing adventures is that I don't like a deadline. I've entered about three sewing challenges and competitions this year and was making the dress until the last minute and quite frankly wasn't enjoying the process as much as I would have had I no deadline and wasn't confined by what was needing to be made. This brings me to the latest challenge I participated in, the Fall for Cotton sewing challenge. In fairness, the Fall for Cotton challenge allowed for so many options that as long as it was vintage and cotton you could make it. The best of both worlds really! It was my fault for picking something I knew from the start I will probably never wear thus losing interest in the construction process. The part I really enjoy about taking part in these challenges is seeing what everyone else made and the bringing together of seamstresses across the globe to participate. It's a nice reminder when I'm in my own bubble of the world and I am the only sewer. I am thankful that sewers out there take the time to organise these challenges - thank you Tasha and Rochelle.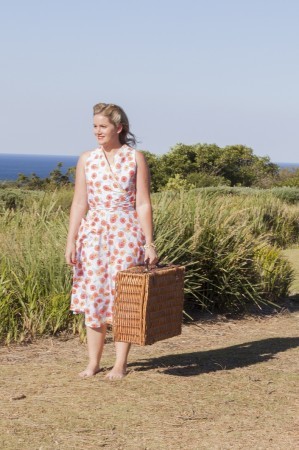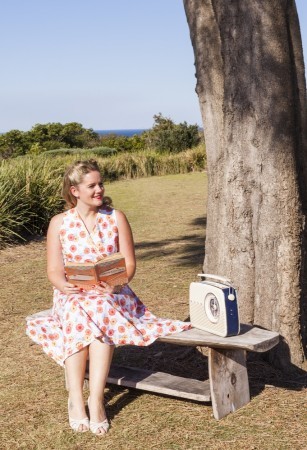 I had allowed myself plenty of time to make the dress but got distracted with other outfits for upcoming occasions, so the Fall for Cotton dress did not make the deadline. I was only two days behind schedule and there are no consequences of not doing it in the time, which is probably why I didn't kill myself over it. I had bought a vintage 1940's reproduction fabric a couple of weeks previously for the sum total of $4 per metre so given I had the 1940's fabric on hand, I opted to go with the theme and went on the search for a 1940's pattern. I have used Decades of Style Pattern company patterns before so I thought I'd suss out what they had to offer before I started digging around the web for an original 1940's pattern in probably pretty ordinary condition unless I paid the big bucks for a mint condition one. I came across the 1948 wrap style sun dress (#4003) on their website and thought I'd give that a go.  It has a backless bodice with long straps that cross over in the back and then tie around the waist. It also has an inside belt of grosgrain ribbon. I was a bit concerned about it not being slimline enough and looking too bulky around the waist but it doesn't have a gathered or pleated waist so I think I can get away with it. I had an idea of what size I would be as I had used their patterns before and I also followed the bust sizing and went size A - 34 inch bust. The unfortunate thing with this pattern is that you really can't wear a bra unless its a backless bra. I've never tried one of those stick on bras but it's never really appealed to me! My concerns are always about looking too flat, not about needing a bra to hold myself in. If only.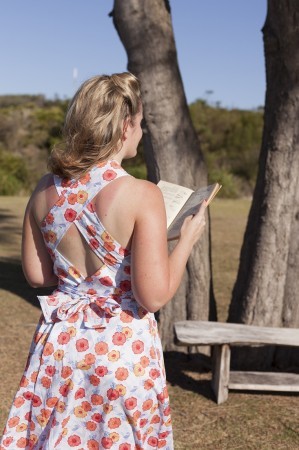 It took a chunk of time to get the pattern all cut out due to the big skirt panels but it is a good opportunity for some catch up TV time also (speaking of TV, I just read Hart of Dixie Season 3 has started in the US – excited!). One word of advice when picking fabric for this is that the straps aren't lined and are one sided so you not might want to buy a fabric that has a fugly underside. It won't show up too much, just when its tied at the back.

The pattern doesn't actually have a lot of pieces and is pretty simple in design. No buttonholes, zips, pleats etc. It's not the best pattern to make adjustments to for fit but as a wrap dress you do have a little room for fitting opportunity pending where you place your hook and bar closure on the waist at the end of the wrap. I did end up taking it in at the sides seams near the bust to avoid some gaping. If you had the inclination, a muslin version of it to check for fitting would be a great idea. Typical for me and my rushed sewing, I did not bother. As the dress is quite simple in design I wanted to add some further detail so I opted for trying out rickrack. I've seen rickrack in the habby stores for so many years and typically walked past it thinking it is naff and for either kids clothing or crafting but it finally hooked me in and I bought some coordinating yellow rickrack for the skirt hem, the pocket and the bodice edges. I actually like how the rickrack turned out and don't think it ended up taking over from the dress too much. I think it's enough rickracking-ing for a while to come though.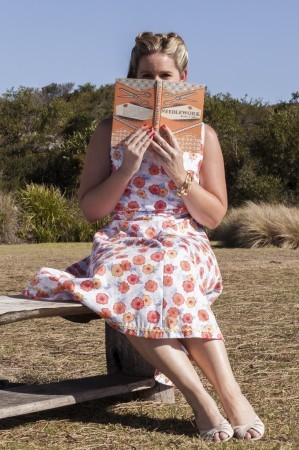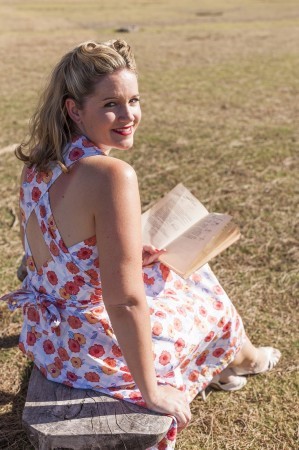 The only alteration I made if you'd call it that was to shorten it a bit. The dress fell at this weird low calf type length so I chopped off about 2 inches and then hand stitched a 1 inch hem before machine sewing on the rickrack afterwards. There was no way I was going to hand stitch the rickrack too. One thing I don't like about this pattern is that it doesn't have the most secure closure at the back…hello windy day, good bye dignity. The skirt panels do cross over but I can tell you now, having taken the photos for this post on a windy day, it's not all that secure!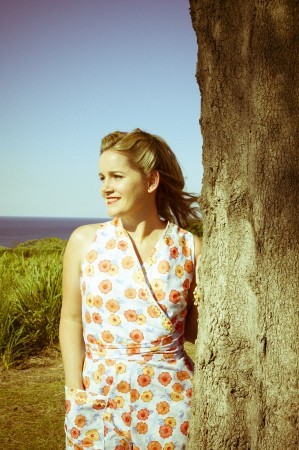 So that was me and my dress for the Fall for Cotton challenge. I think one of my new year resolutions should be to continue entering challenges for the experience, but be more organised and less distracted by other sewing projects. Oh and if you're wondering, yes that is some lovely recent sunburn on my back. These photos were shot the day after I attended the Spring Racing Carnival where I stood out in beautiful sunny weather by the track all day without sunscreen. Yes, I am a muppet.