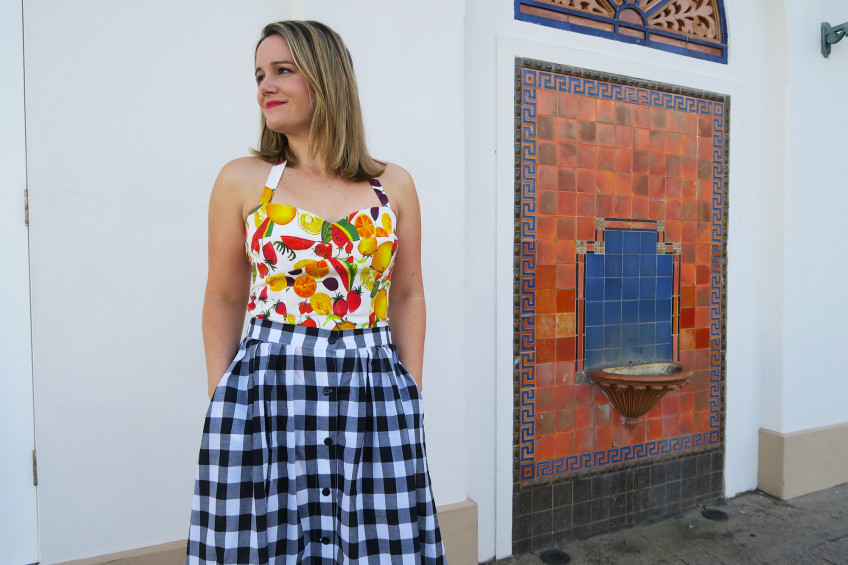 First day of the extra long weekend, and the first day of my sew-cation. I'm using this long weekend to finish about three projects I'm either half way through, or have cut out to complete. I hate having half finished projects hanging about. It just doesn't work with my sewing mojo. The weather report over the next few days looks pretty grim, which is further excuse to stay in and get through my to do list. My Netflix list is getting out of control too, so two birds, one stone, and all that.
Having owned all three of Gertie's books I can now finally say that I have made something from one of them. It only took about 3 years to do so! My first project is from the Gertie Sews Vintage Casual book, and is the halter top. I love fitted tops that have bra cups, they just give a really nice shape. If you can get the fit right that is. When making from these books you have to trace off the pattern from the sheets provided. It's not something I particuarly enjoy doing (laziness), and that might have been the reason why I waited so long to make something from the books. But I'm glad I progressed, and will continue to do so, because there's about half a dozen projects in her books I'd like to make my way through.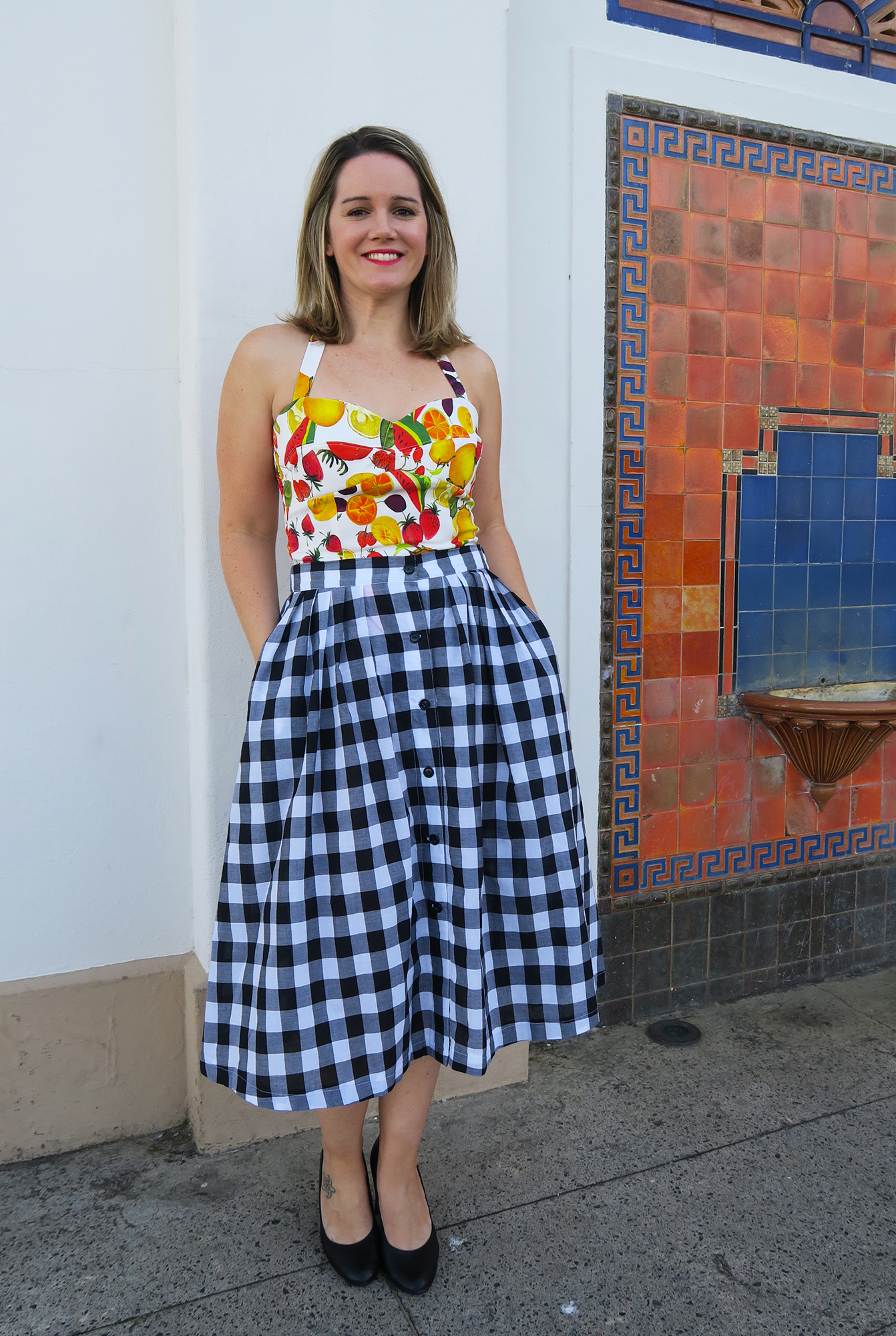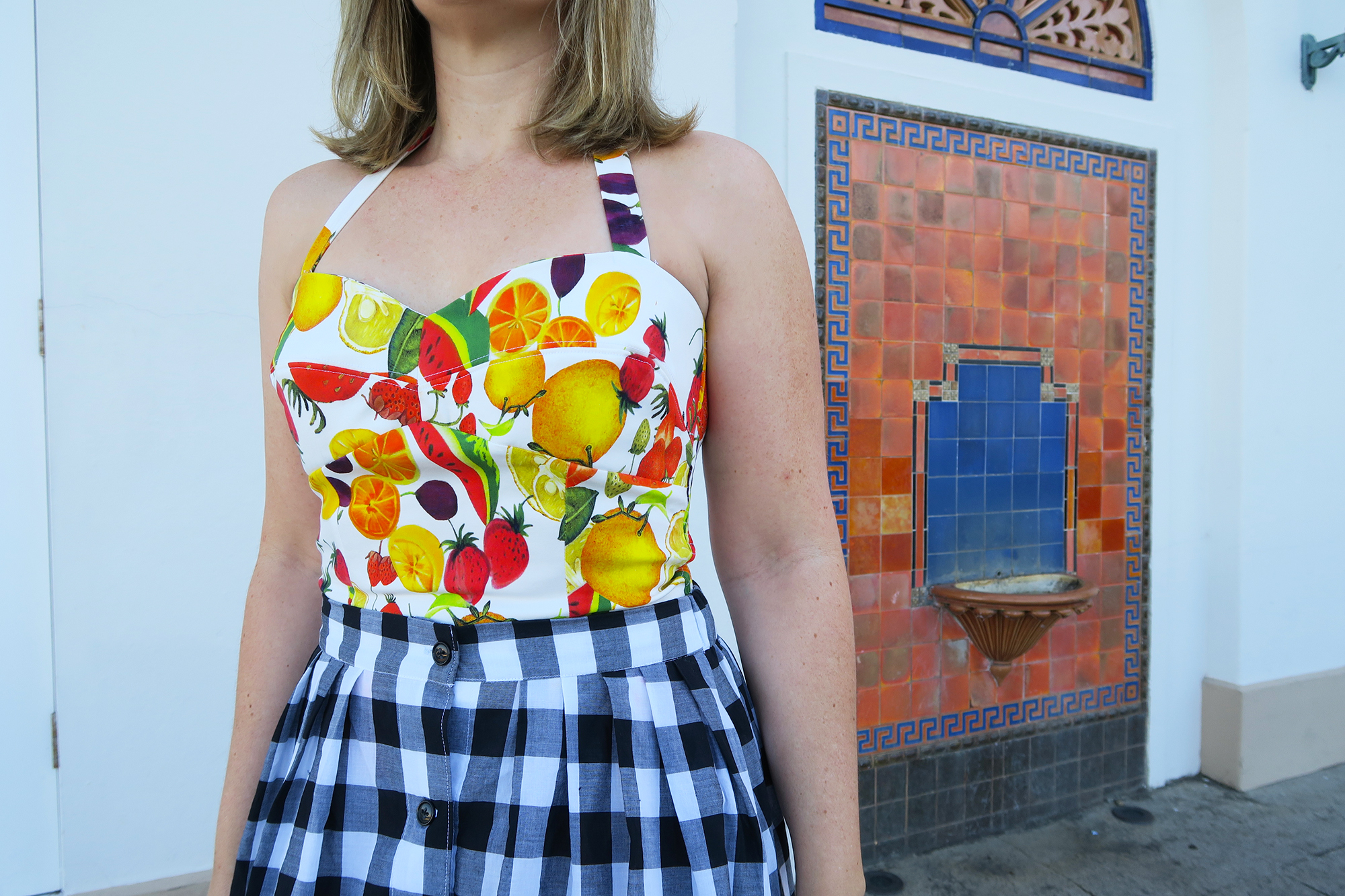 The fabric for this top came all the way from Spain. I picked it up during my holidays there last August and from memory I think it only cost about $10, because when they have fabric sales there, they really know how to offer a bargain. It was about 70% off! It's a stretch cotton sateen, and it has a hell of a lot of stretch, and both in the warp and weft of the fabric. I think you could have almost made swimwear from it. Because of the amount of stretch in it, I cut out a size 10 to ensure it would be nice and fitted. I'm also small busted too, so I didn't want bra cups too big for me.
The instructions to making the top aren't as comprehensive as those you would get from one of the big four pattern companies. But they are clear to follow and have illutrations, so if you're going into making this with some experience behind you it'll be fine. I did a free-for-all with the shirring and did the lines of shirring about 1cm apart. The more lines of shirring you do, the tighter the fit. You do go through a lot of shirring elastic though, so have plenty on hand! I also added the fusible wadding to the bra cups as suggested. I really like how it turned out. The only problem I am finding is that the top of the bra cups rolls outwards a little. I think it might have to do with the fact that the lining could almost be a touch bigger than the main fabric. Working with so much stretch warped things a little. I might go back and do a line of sewing where my understitching is.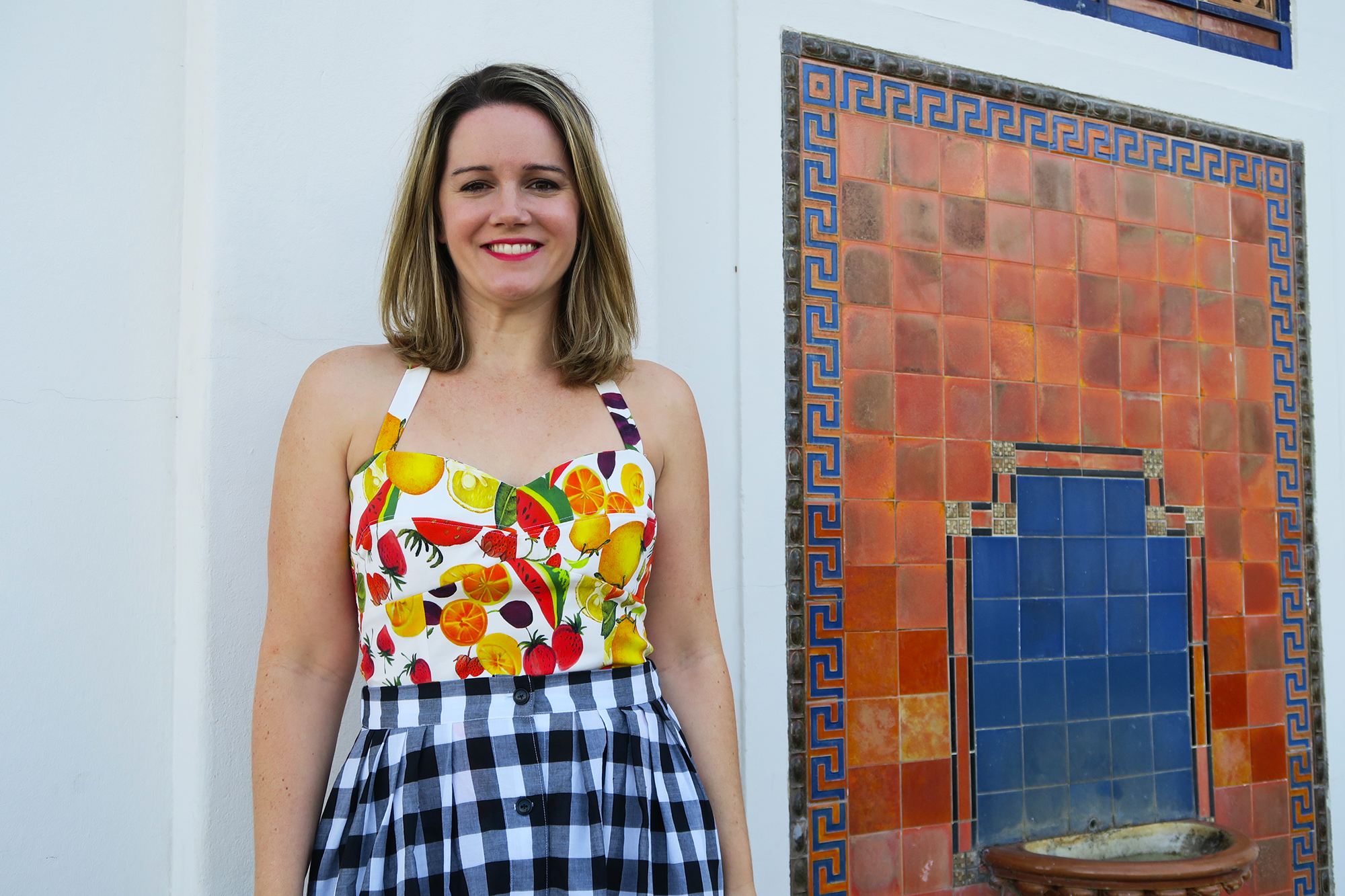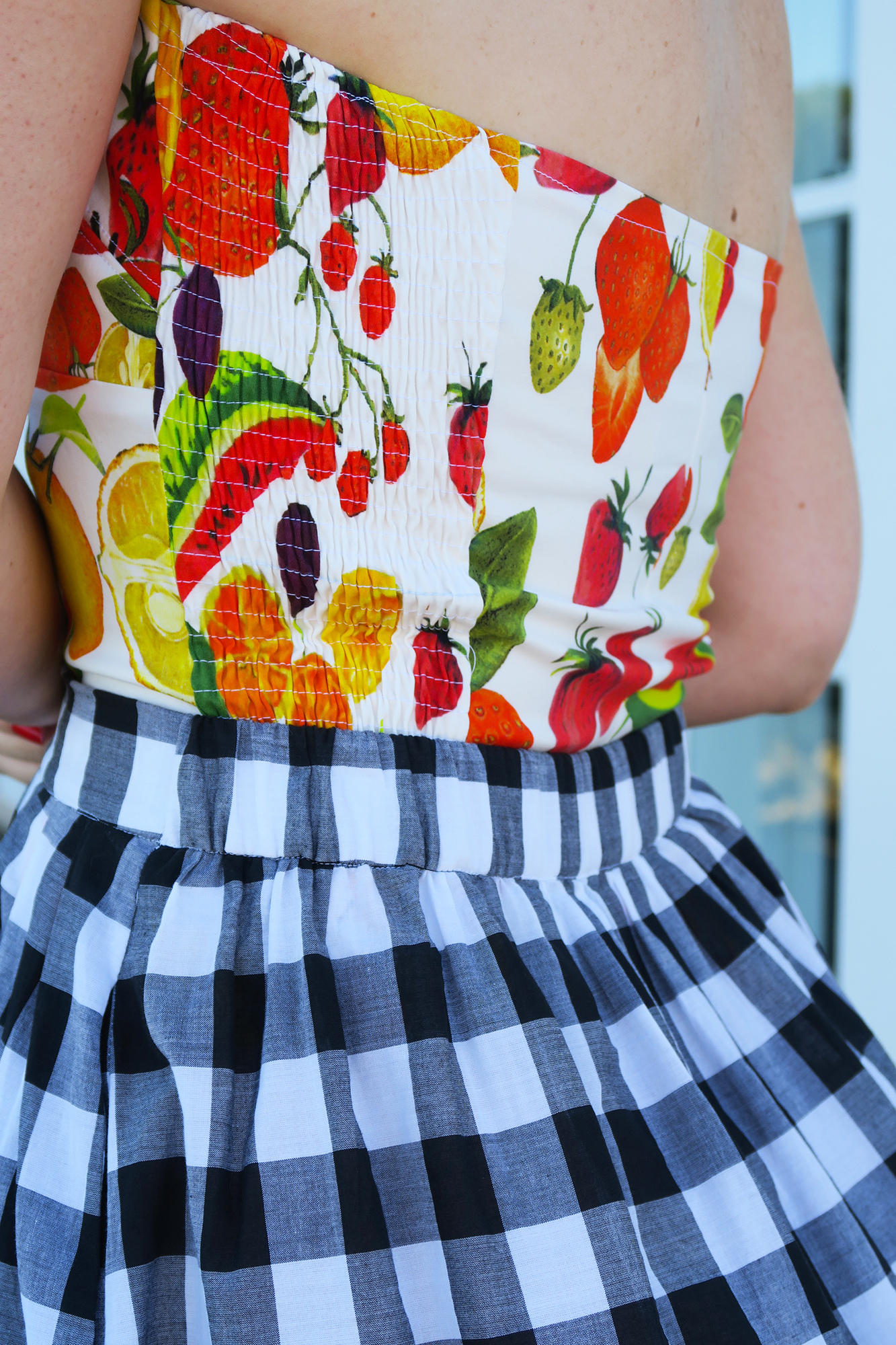 I made a skirt specifically to go with this top. I had this whole Dolce & Gabbana fruit/gingham inspo in my head. This skirt will go with a stack of other stuff too. The skirt fabric is almost like a voille, that I picked up from Tessuti's. The skirt pattern is from Kwik Sew, number 3931, which I think is now long out of print unfortunately. I ended up with Kwik Sew because they had exactly what I wanted - a mid calf, pleasted skirt with button front. I was also sold on the elastic back to the skirt so it gives it a nice snug fit and stays where you want it to on the waist.
It's a slightly quirkier outfit with the pattern clashing, but I love it. The top won't see the light of day until next summer, but I could potentially get away with wearing the skirt during the winter with black tights. I notice that I seem to be going through this gingham phase at the moment - I got home from Japan in April with blue, black and pink ginhams to add to the wardrobe. Maybe I was a picnic blanket in a previous life.