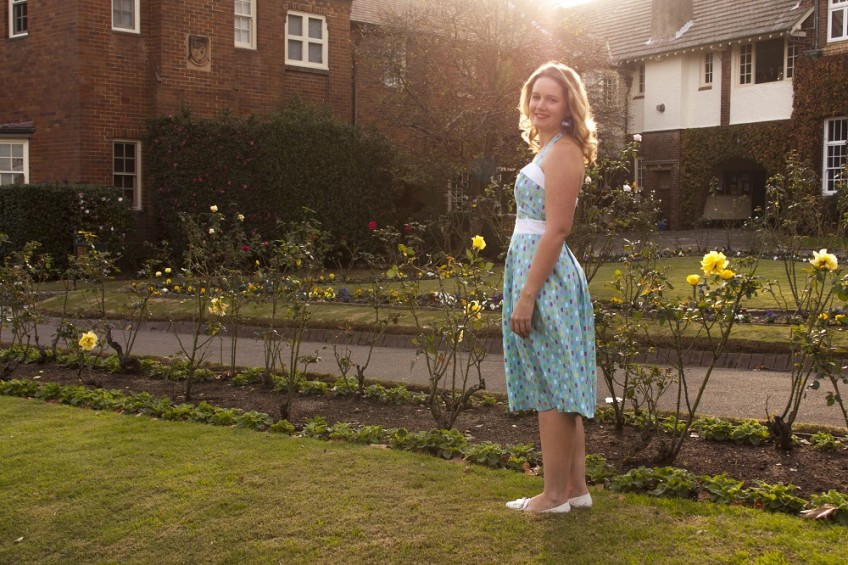 It's been about 6 weeks since I returned from my Italian holiday and one thing I will never forget about my trip is the amazing food. Just simple fresh flavourful food. I've never been a huge fan of ice cream until I had Gelato in Italy. OMG. Yum!  Every afternoon after the pasta lunch settled I would sit and people watch with a gelato in hand. So many flavours to try but my favourite would have to have been two scoops of vanilla cream and mandarin. I don't think I could have ever got sick of it.

When I packed for my Italian trip I put a couple of summer dresses into the mix given it was Summer over there. Unfortunately the weather didn't deliver too much sun and the dresses didn't see much daylight. However, one of the dresses I made for the trip will always remind me of my Italian adventure. It might be due to the fact that the fabric is printed with lots of ice cream! Which is why I aptly have called it the Gelato dress. I didn't hesitate to buy this fabric when I saw it in my local store, I just loved the colours. The fabric was from the Little Lisette Spring 2013 fabric range which came in cotton.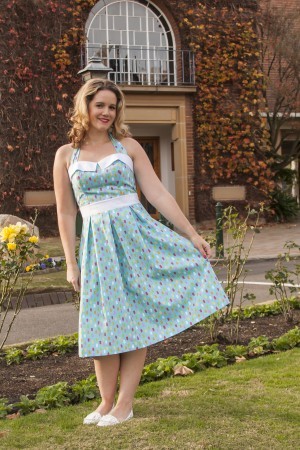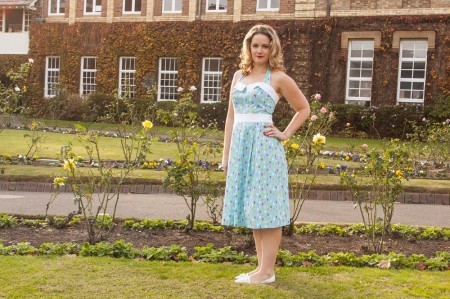 I wanted to create another halter neck dress that had a contrasting band along the bodice top - it's a style I've always liked. I'm sure there's a name for it, but it's certainly lost on me what it is! I hadn't seen a pattern which had exactly what I wanted so I ended up mashing a couple of patterns together. I used New Look 6146 for the bodice and waistband, then I turned to New Look 6048 for the bodice skirt and halter neck straps. I'd used pattern 6048 before and really liked the fit of it, blogged here.

I love making cotton summer dresses. I just find they always come together a lot easier than dresses out of polyesters like chiffon, silk or satin. I find cotton fabric a lot easier to handle in the sewing process. I bought a white quilt cotton for the contrasting bands and I bought a pale purple cotton voile for the lining. Again because it's a lot easier to work with and I find it more comfortable and breathable in the summer.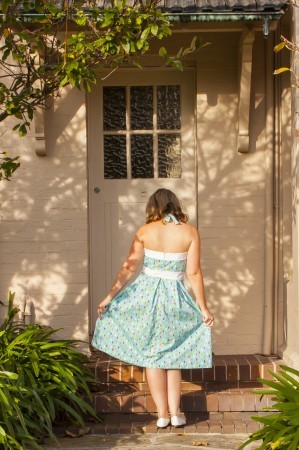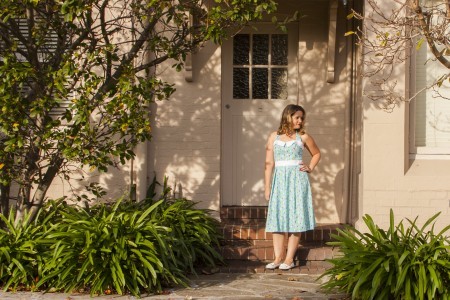 The dress came together pretty well without too many hiccups. I had to make a bit of an adjustment on the princess seams in the bust area as I fall between sizes so I usually have to take it in a little. Because I did a pattern mash up there wasn't guidance on where to put the halter neck straps to the different bodice pattern so that required a bit of time pinning the straps on the dress at different angles and spots till I had it just where I wanted it. I tend to like to wear the straps quite wide and closer to my armholes. Not sure why, but I always find it looks better on me like that. I also opted to add strips of plastic boning down the front, side and back seams as I was a little nervous of it not staying up. I bought fabric covered boning and cut strips of 11cm in length and machine sewed them down onto the lining. I added some length to the skirt (about 1.5 inches) also so it fell just under the knee and chose not to have pockets.

I am quite in love with this dress but given I made it in Winter I haven't worn it yet! It will be too cold to wear this dress until about November, which I'm sure will creep up on me soon enough. I tend to measure time in units of 'clothing items I have to make' and I am sorted for fabric and patterns to sew garments well into next Summer. Once I get through that sewing to do list it'll be sweltering here again. I hope!