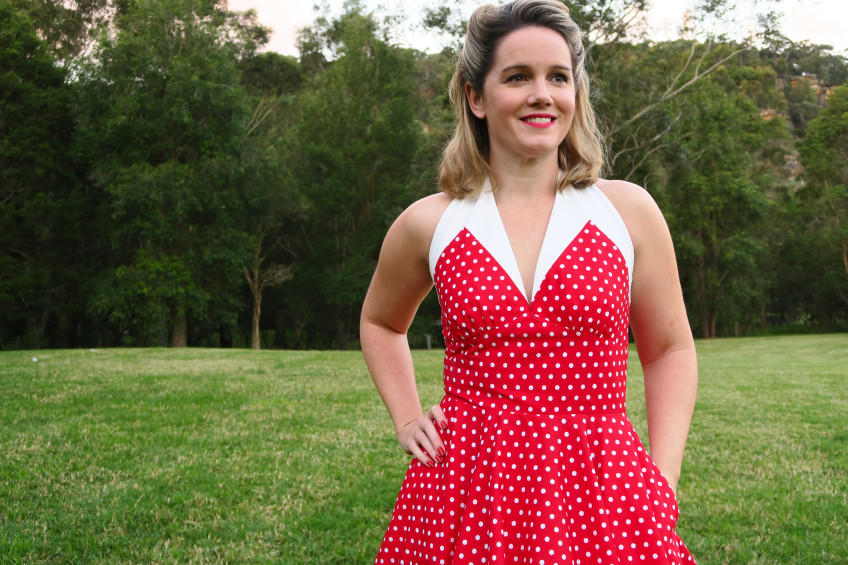 Happy Fri-yay! I'm already two weeks into the working year - how did that happen? I just moved also, so between these two events my sewing time has been zero. I'm hoping to change that this weekend and finish off a few pieces that have been cut out and not progressed since. There is something about clearing the decks of unfinished work that I love! My cat Maisie has moved with me and doesn't move well as she's a particularly anxious cat, so I'm housebound the whole weekend to keep an eye on her. I have no excuses to get cracking with my sewing.
It's been a while since I've posted something REALLY retro. I will always dabble in my love of 1950's and 1960's clothing, but not as much as I would like. Purely because I have a relatively corporate work wardrobe during the week so it really only leaves weekends. And I can only wear so much on the weekends from my already too large handmade wardrobe! This dress isn't a reproduction vintage pattern, it actually only came out a couple of years ago. But you wouldn't know it! It's Butterick 6049 and sadly it's already out of print. I had an event in mind when I made this - the Christmas Santa pub crawl. I think it is encouraged that you dress like Santa, but red is good enough right?!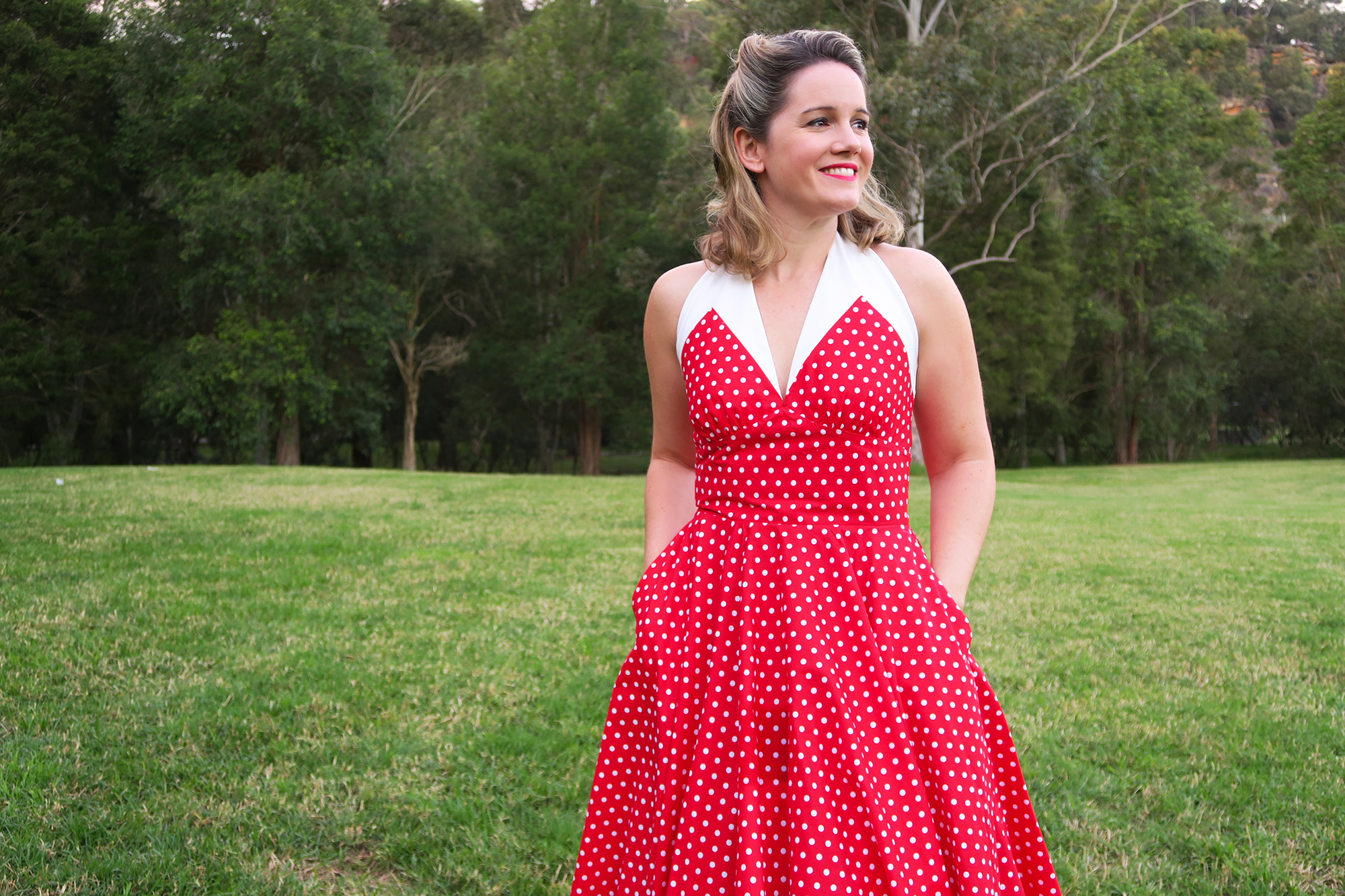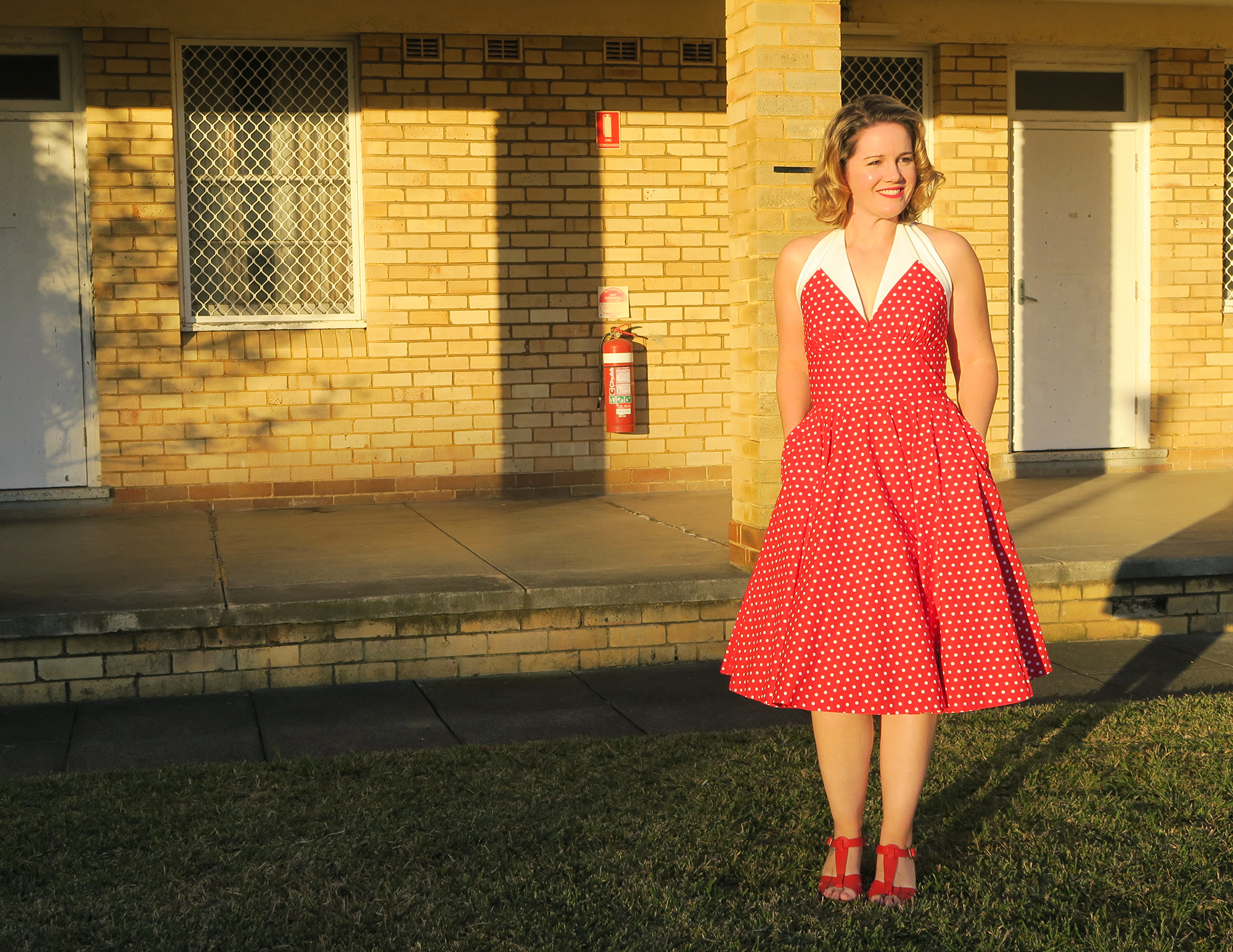 I loved the version of it on the pattern envelope with the red and white polka dot fabric, so I decided to make the same look. Luckily I didn't have to go far to find the fabric as my local Spotty had a cotton which looks pretty dam similar. I contrasted it with white stretch sateen cotton also from Spotty.
I didn't make any changes to the pattern, including to the hem, which was the right length straight from the pattern envelope. I cut it out in a size 12 and the main fit change I made was taking it in at the bodice sides around the bust - I wanted a tight fit. I also shortened the halterneck by about 1 inch and closed it with 3 snaps instead of the hook and eyes. I felt the snaps would have more security when I'm wearing it. When I was fitting it, it felt like the sides of the bust were quite wide and cut into the shoulders a lot. When I looked at it in the mirror it didn't seem to look ill-fitting, but it just isn't normally how a halter-neck would normally cut into the sides. I think it's the style of the dress though as the images of the dress on the Butterick website look exactly the same on the model. You don't notice it as much on her as her hands are on her waist, but I'm sure it would stand out more if she put her arms down. I was quite surprised to find the bust cups fit my small bust size. Gathers are always more forgiving than darts.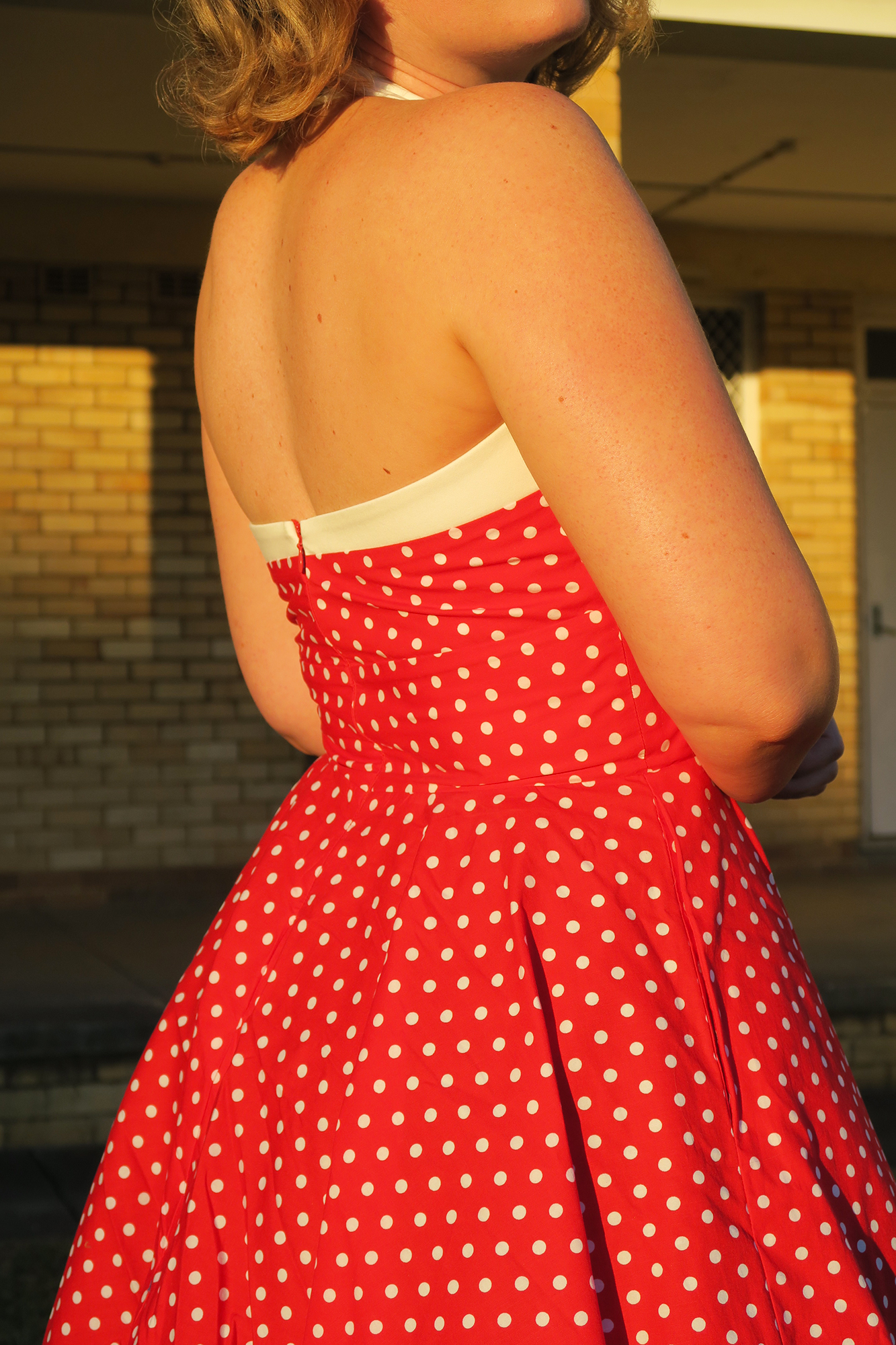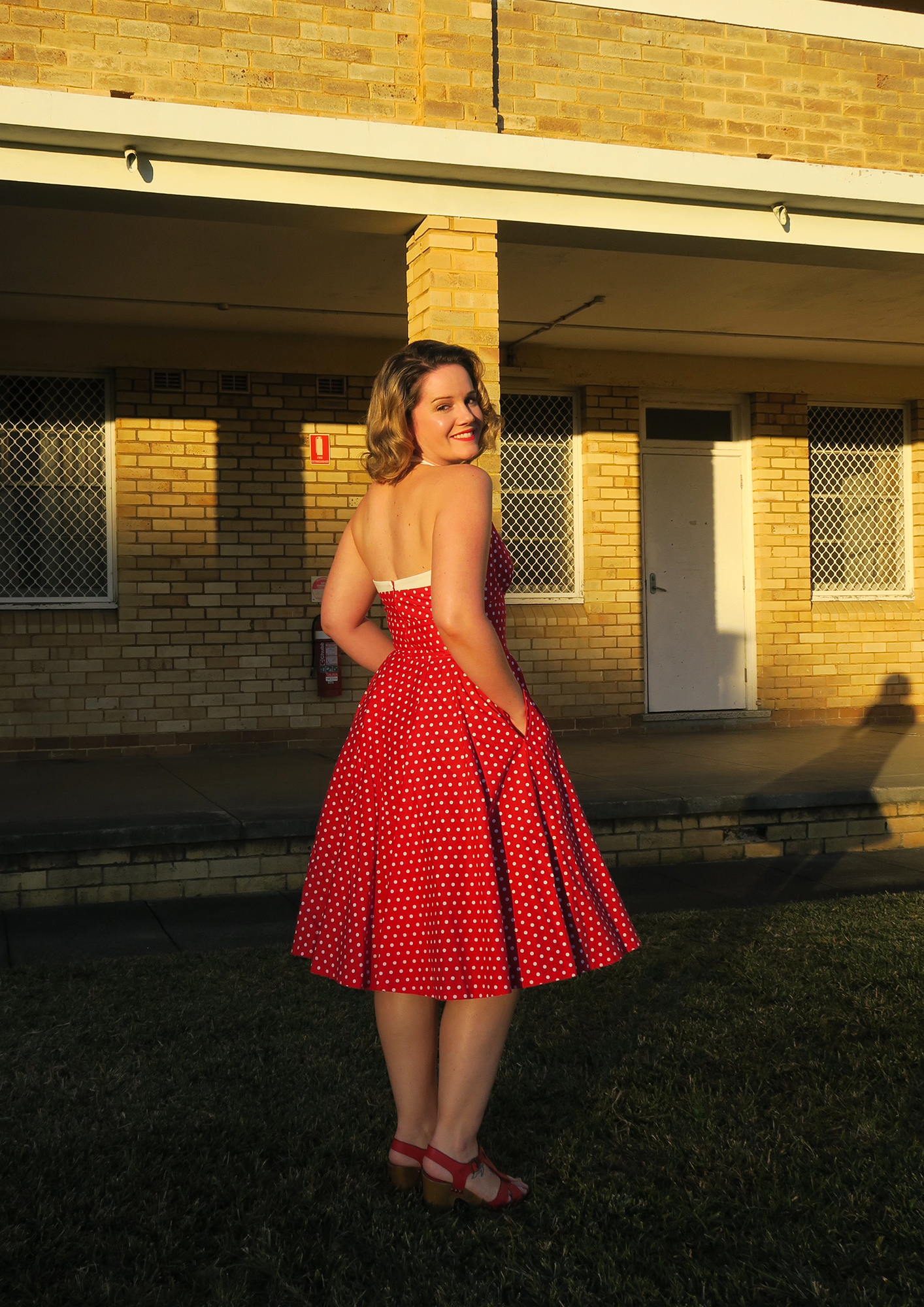 I feared the zipper insertion and all the seams and the contrasting bands lining up as it went in. But I might have been having a good sewing day because they lined up first go - winner winner chicken dinner! I left it overnight unhemmed to let the hem drop given it was cut on the bias. I didn't have to do much to straighten the hem the next day. Maybe because it was quite a tightly woven cotton. Or just luck!
This dress actually turned out better than I had hoped. I was really just looking for something to wear primarily as a once off and didn't put as much energy into it was I normally would. I think I know what I'll be wearing next Christmas too.
PS - I started to take photos of this dress one day and the feckin' camera battery died. By the time I got to taking more photos of it, I had a hair cut and the weather changed. So it's not your eyes. :)