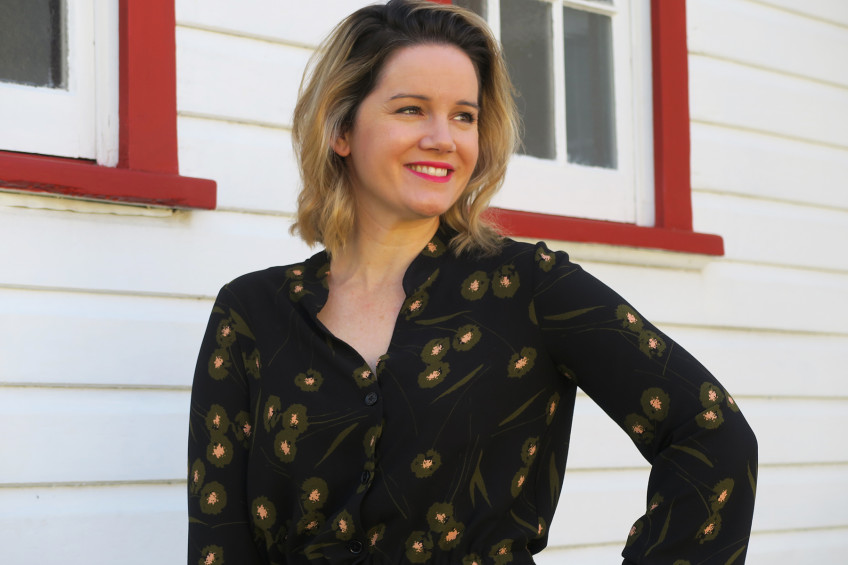 Sydney fabric store Pitt Trading recently went on the search for brand reps to represent their business online. When I caught wind of this on the Insta I put my hand straight up for it. As an existing customer and fan of their range of products, I had to give it a shot. Luckily for me, Julia from Pitt Trading contacted me to say I was one of the lucky winners of the search. Yay me!! I quickly got onto their website and started browsing for some fabulous fabric to get sewing with.
This dress is my first make as part of the brand rep team at Pitt Trading. I picked up 3 metres of this lovely black crepe fabric with green flowers. It was a little sheer, so I also used some black polyester lining to line the skirt of the dress too. I used a Laura Ashley sewing pattern - possibly my first one - McCalls 7242 which is now out of print.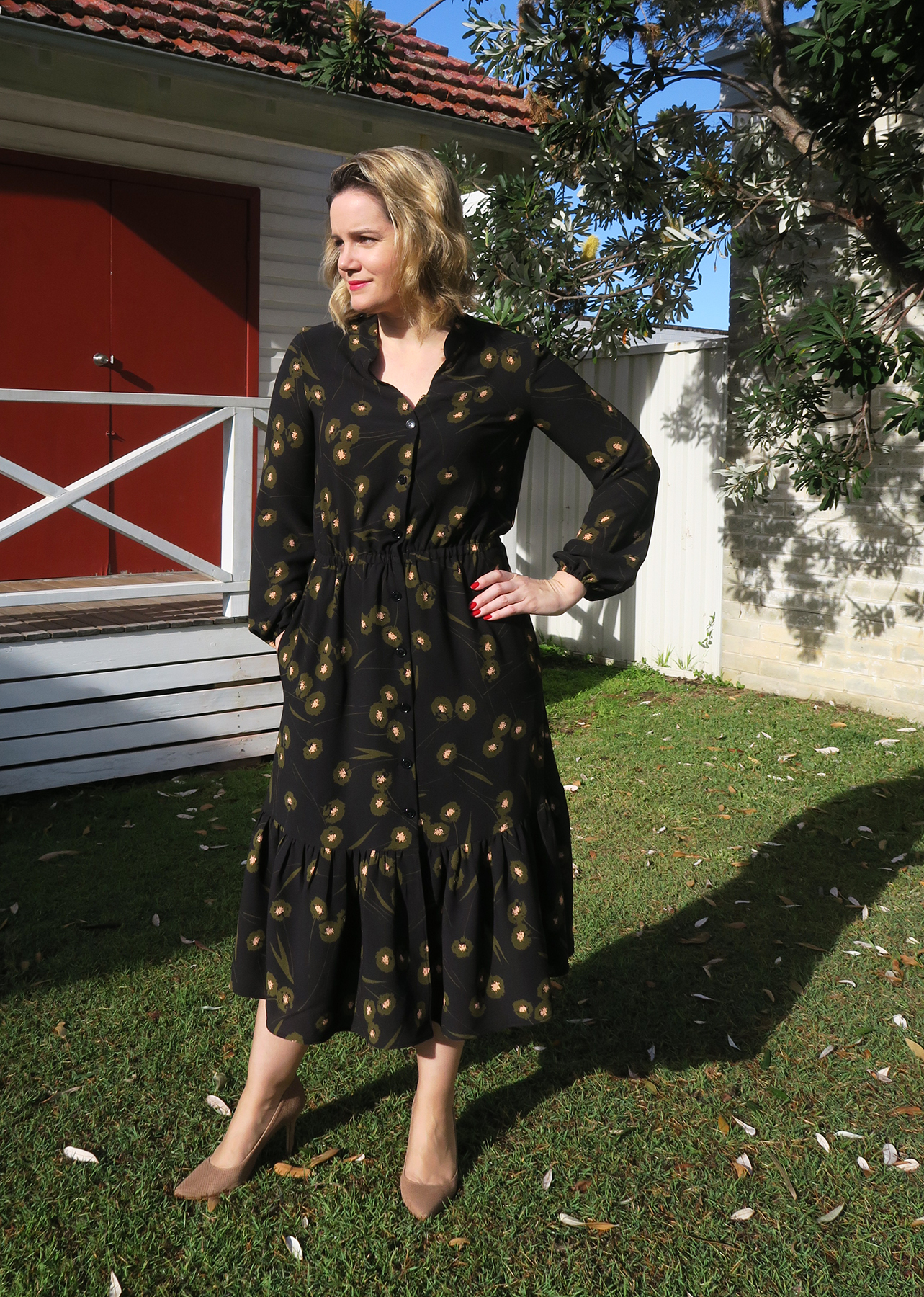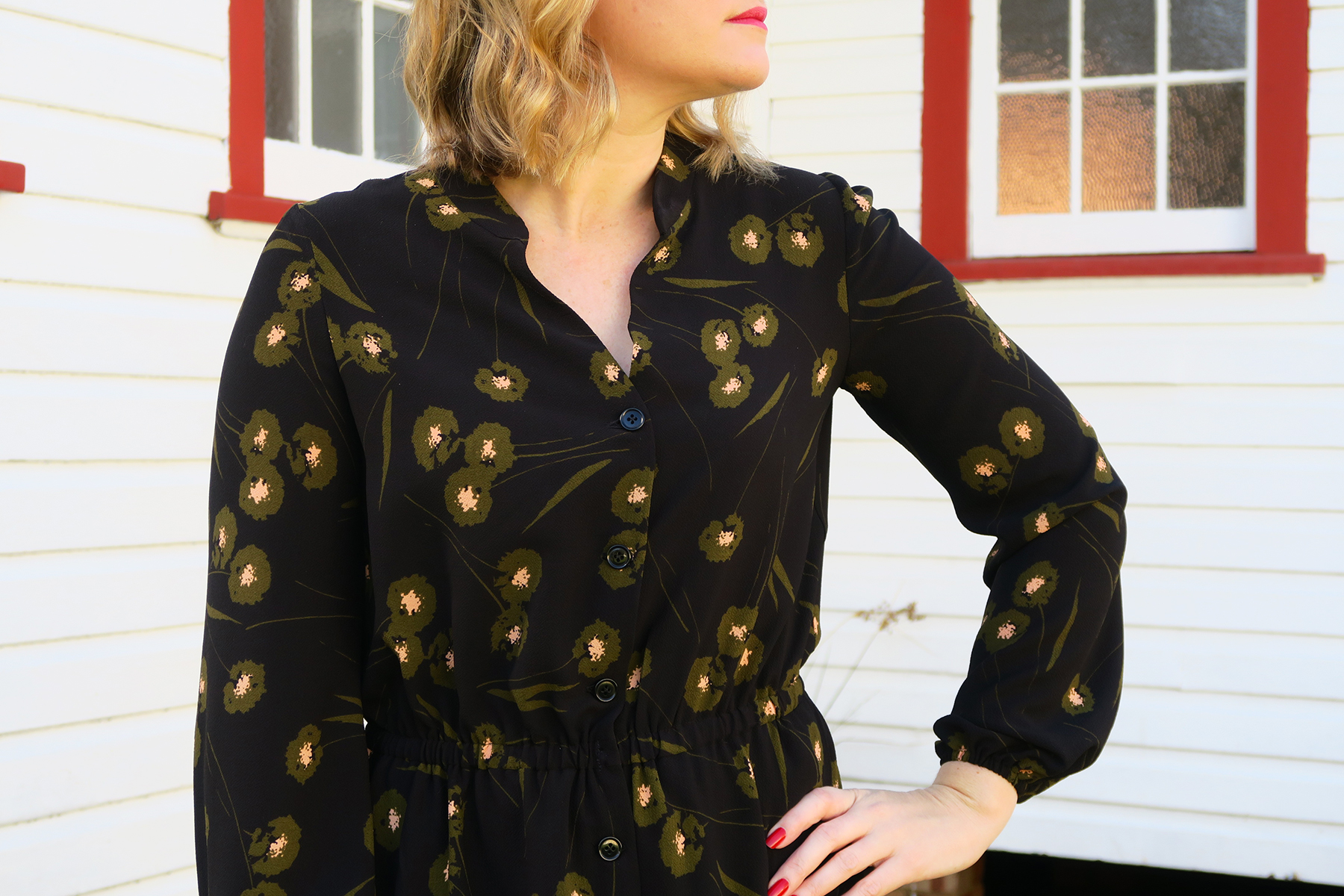 I wanted to make something to wear for work. Something less structured and formal but still smart enough to wear into the office. I think this dress passes the test. Although I do want to buy a belt to wear with it, I think that would lift it a little. I cut out the pattern in a size 12 on the bodice and size 14 on the bottom. I also added one inch to the length - mainly because the pattern envelope really doesn't give the length away and I didn't want to go too short. I added the length to the main skirt pattern pieces, not the gathered frill on the hem.
As I mentioned, I lined the the skirt bottom because it would look a little sheer if I got caught in the sun. To do this I cut out the skirt pattern pieces the same way as the main fabric and then sewed them together at the waist and front seams. I treated both layers as one and the same, except for the hem, which I shortened by about 1.5 inches and machine hemmed before putting the two layers together.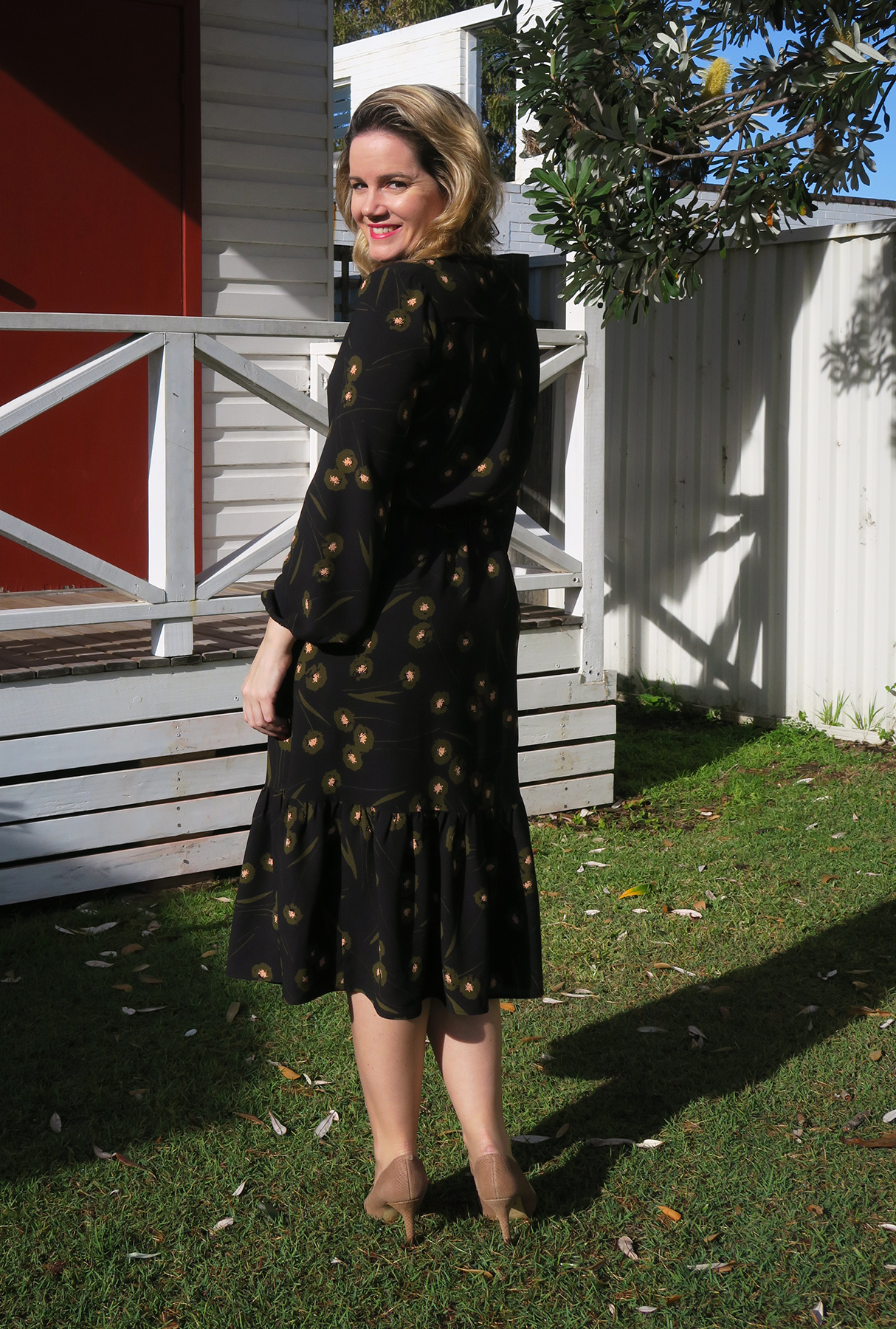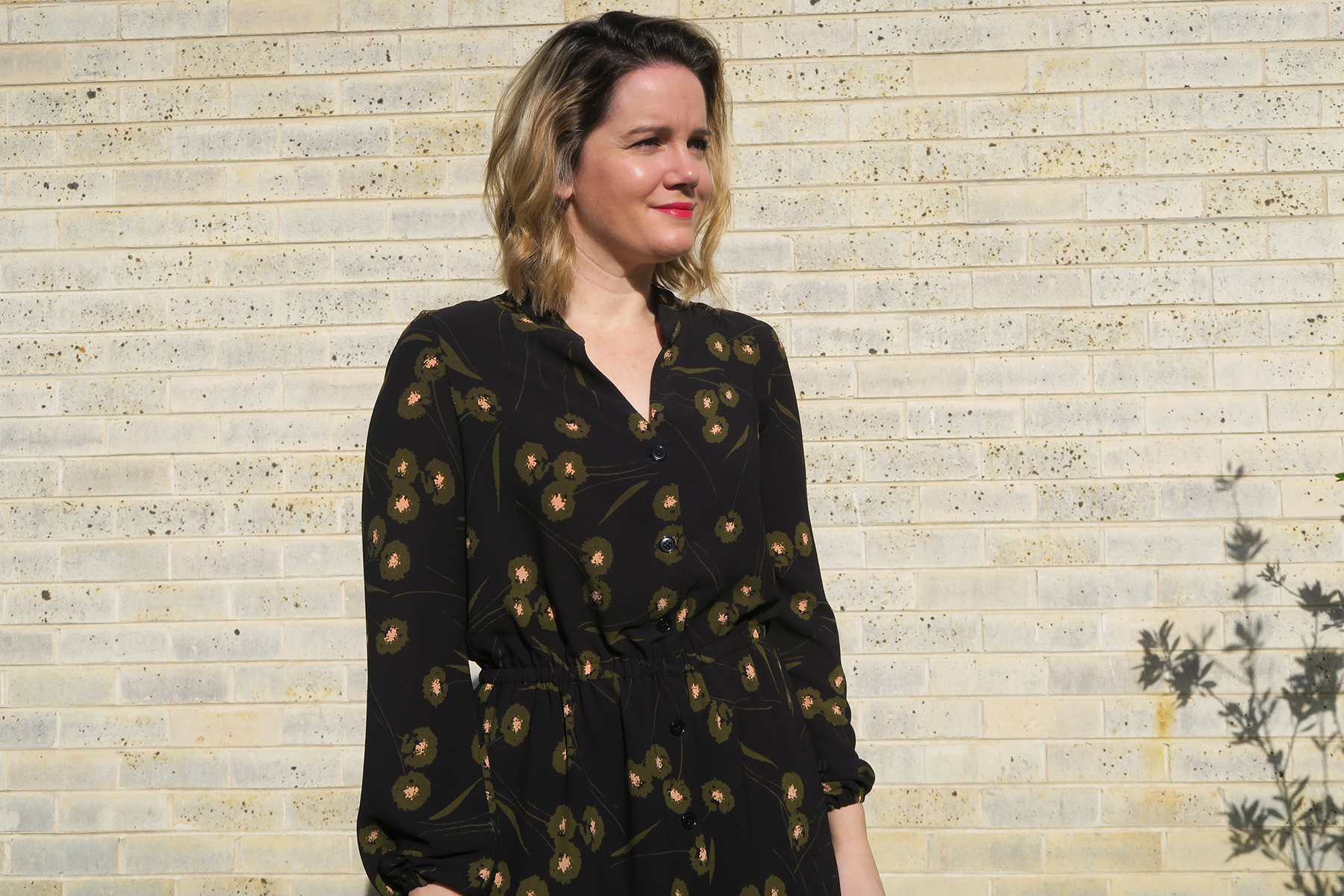 The dress came together pretty well except for the mandarin collar. I ALWAYS struggle with mandarin collars, I just hate them. Especially in a more slippery fabric. This one didn't turn out too bad, but I have found it doesn't lay entirely flat because I think it warped a little during construction. Ho hum. It'll do!
After putting the elastic in and trying it on I realised that the elastic was too stretched and I would struggle to keep the waist together. I could have either lived with it knowing that it would be a little too tight and I couldn't eat too much food when wearing the dress OR I bite the bullet and unpick my seams and add an extra bit of elastic to the current length. I took the long road and added just over an extra inch to current length, sewed my seams again and boom, it now fit more comfortably. Note to self, measure elastic on yourself before inserting and don't assume the suggested length of the pattern will work for you!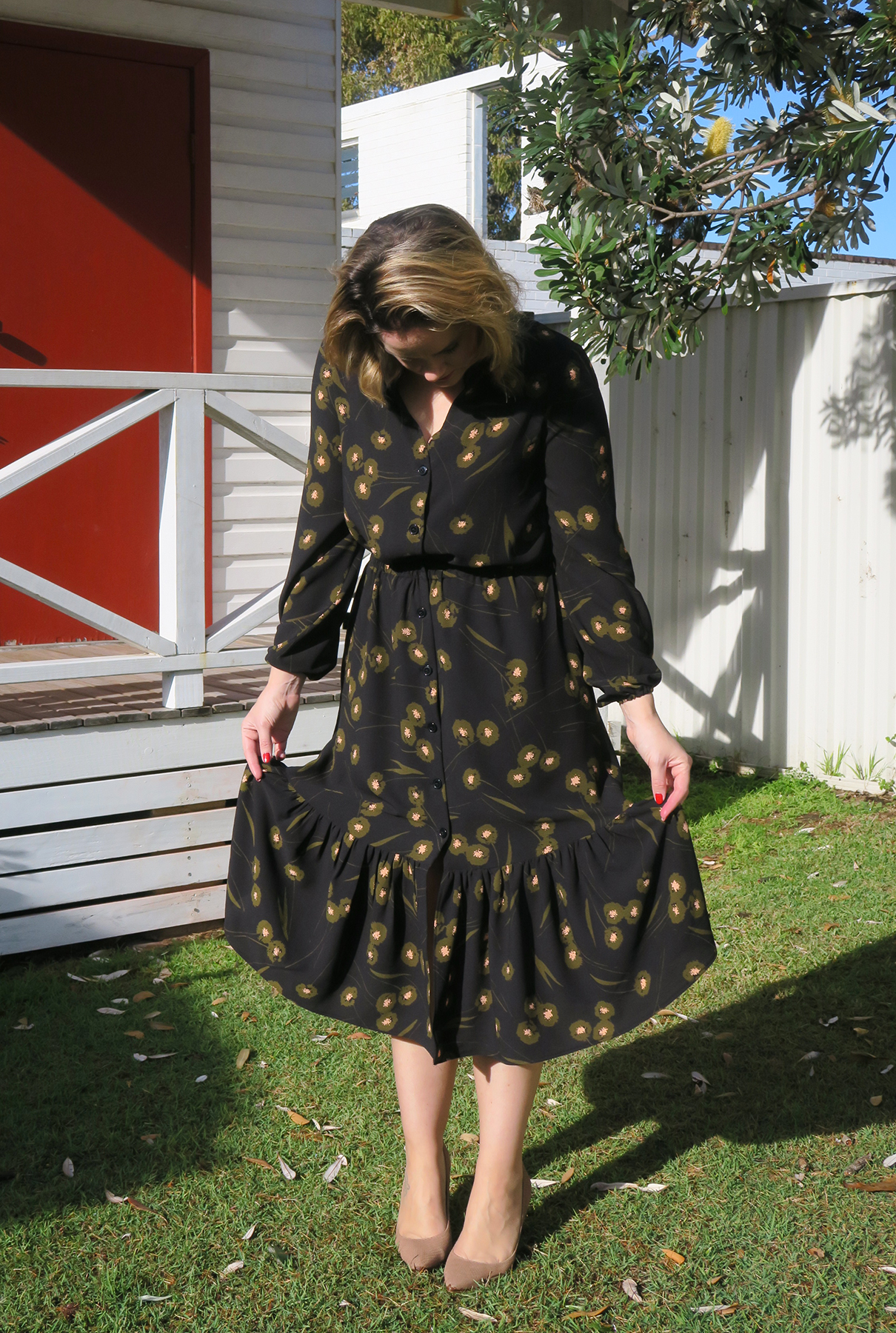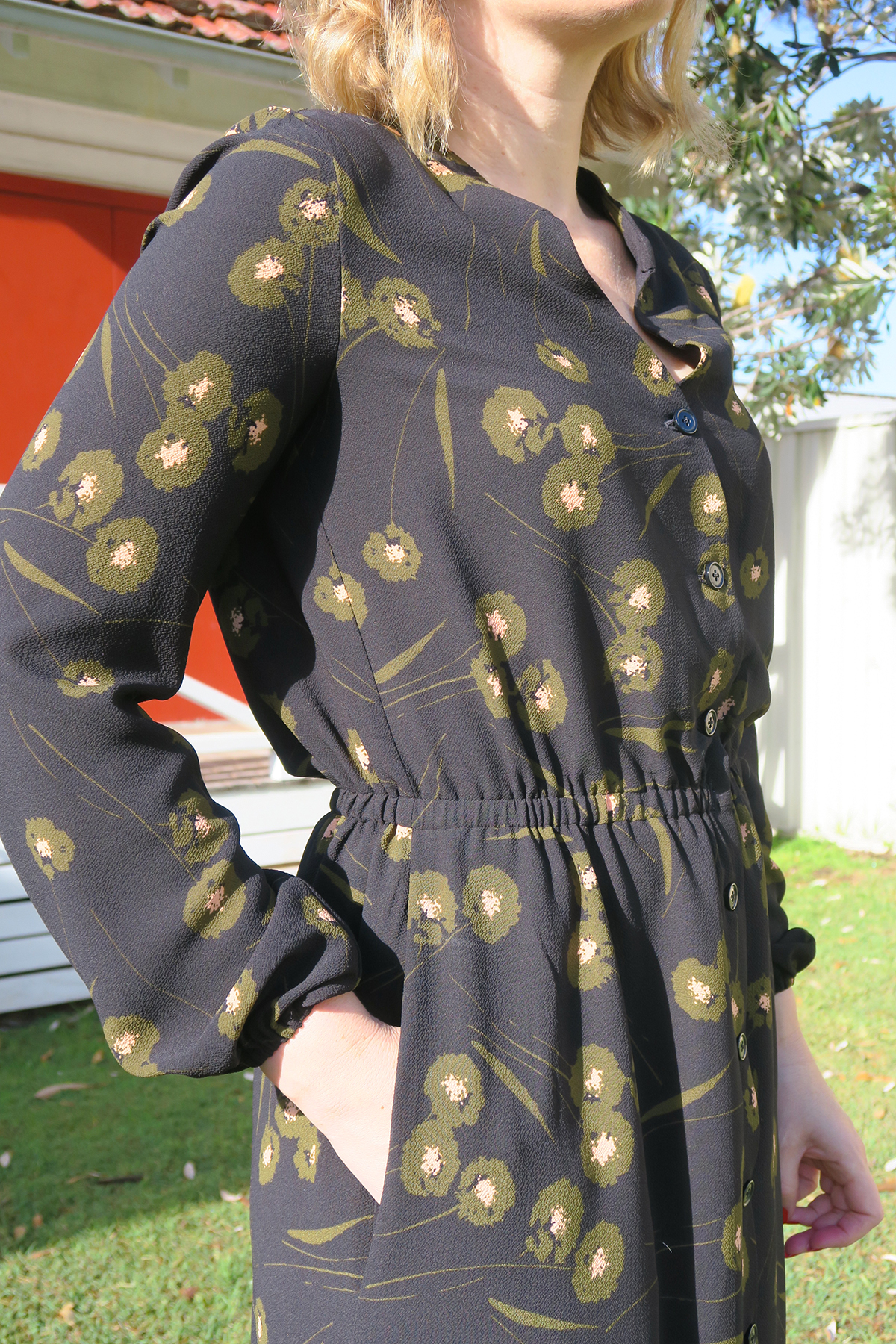 Instead of adding a hook in eye to enclose the waist, I put in a snap button. I thought the hook and eye might not end up sitting flat and I just prefer snap buttons. See below a close up of my snap. Works a treat! I'm pretty happy with how this turned out. It's quite a different style for me, and I love mixing it up. It's also easy to wear without looking sloppy. I'd say it's a win for me. Thanks for the fab fabric Pitt Trading!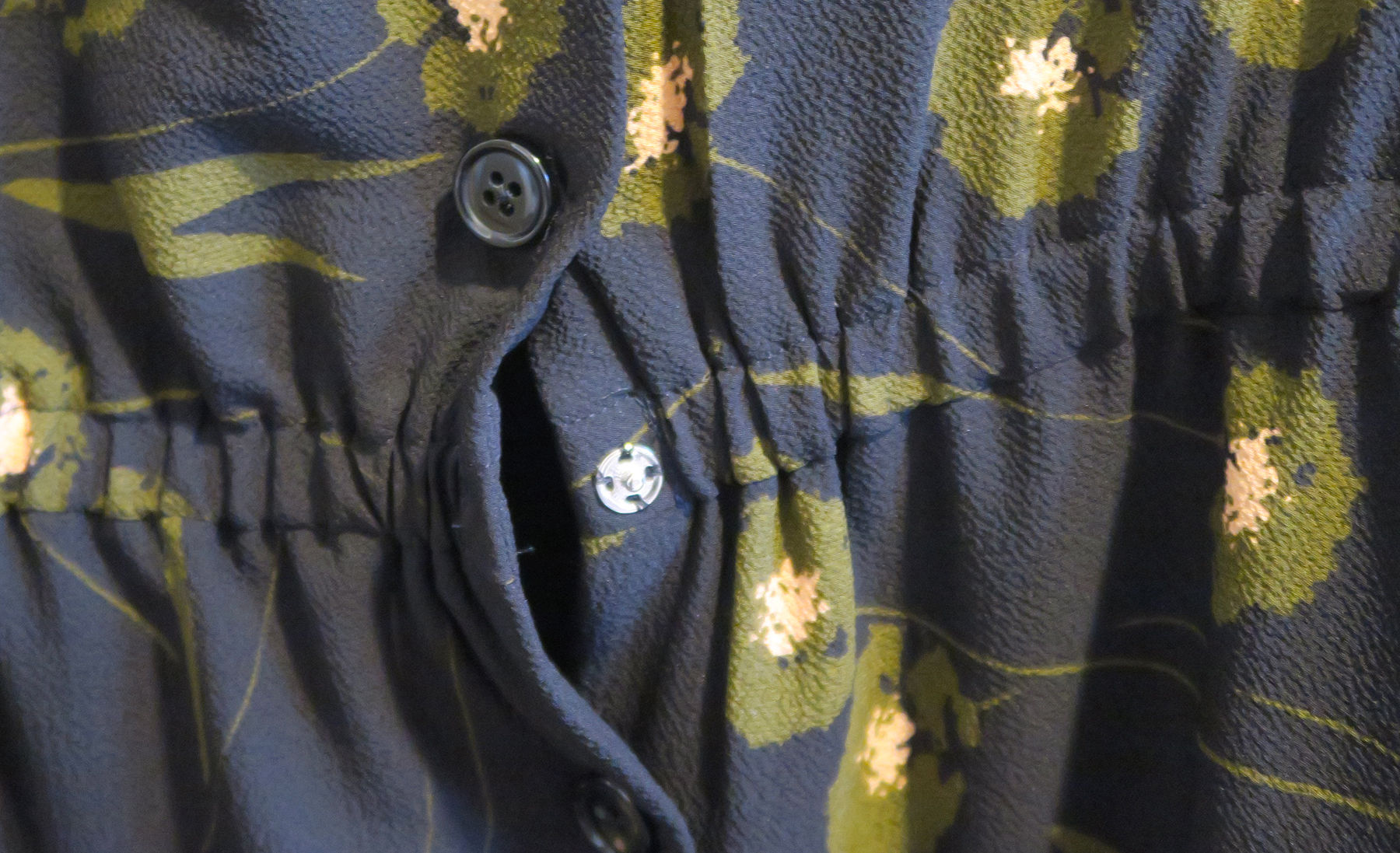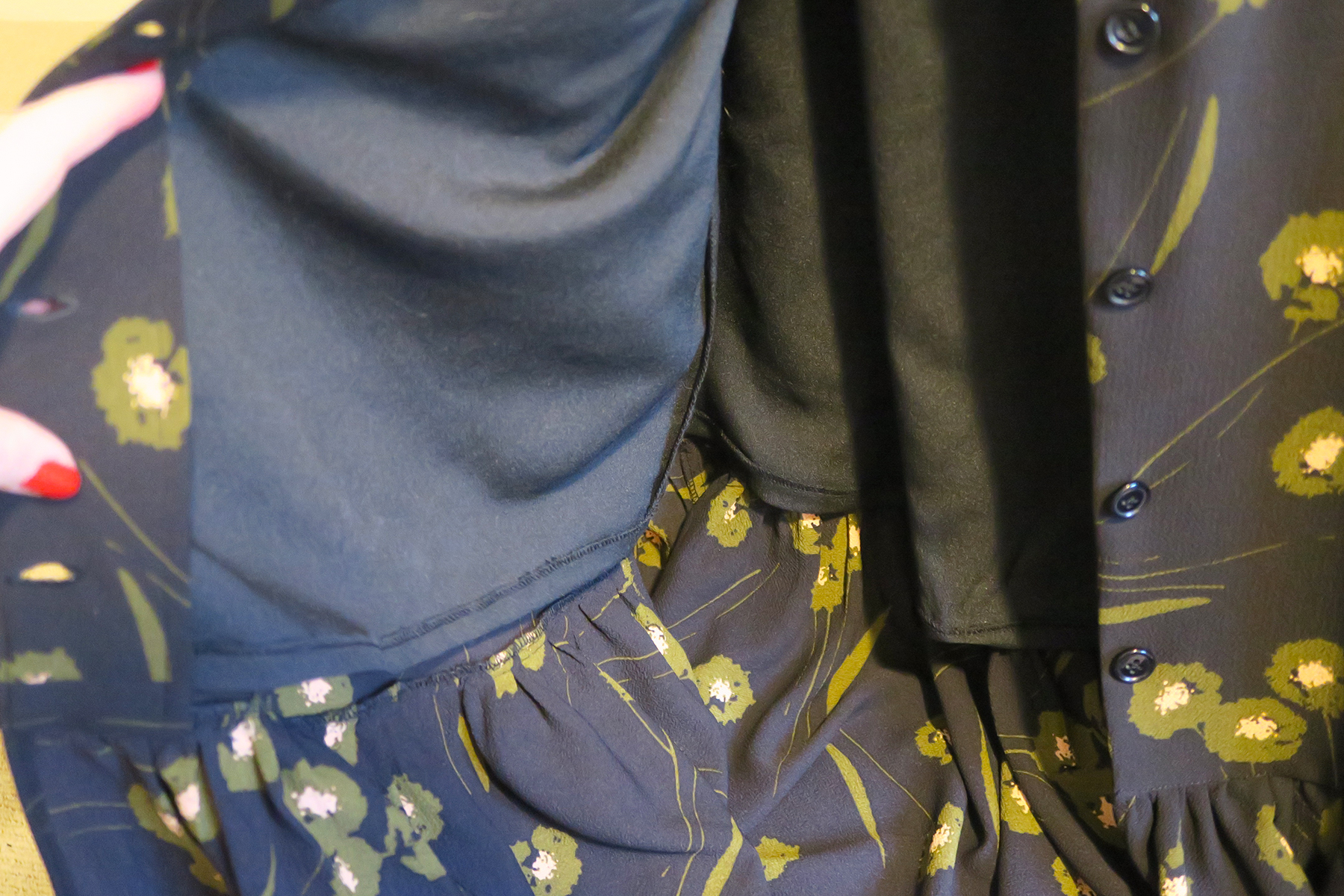 Close up of my lined skirt bottom.