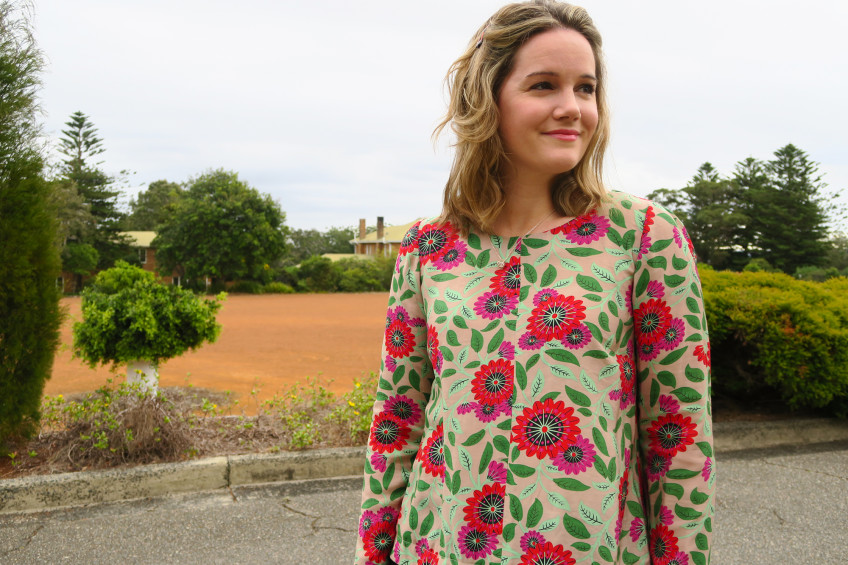 Holy smokes I've finished uni for the year! After a 3 week sewing hiatus to study I can now get in front of the machine and sew sew sew. I have so many sewing plans in the pipeline it's a little ridiculous. I have two weddings to attend and a few Christmas events, oh, and a birthday too. All these occasions need a new dress right!? I'm looking forward to two weeks off over the new year also to crack on with some sewing. I need to revisit swimwear sewing again too. I haven't done that in a year and I actually do need new swimmers for the beach.
Now I also have more free time to catch up on the blog too. I have quite a few pieces I want to put online, so I'll need to get camera happy in the next couple of weeks and get the photo evidence sorted. This one is a start, and something I made up about 6 weeks ago.
I was pretty excited to get hold of the Hadley sewing pattern from Grainline Studios as soon as I saw it. I loved the high neck version, the pleated back and the curved hem that is longer at the back. Tick tick tick. I also looked dead easy to make. Since I discovered and made the Grainline Studio Archer button up shirt I've been keen to try ALL of Jen's patterns.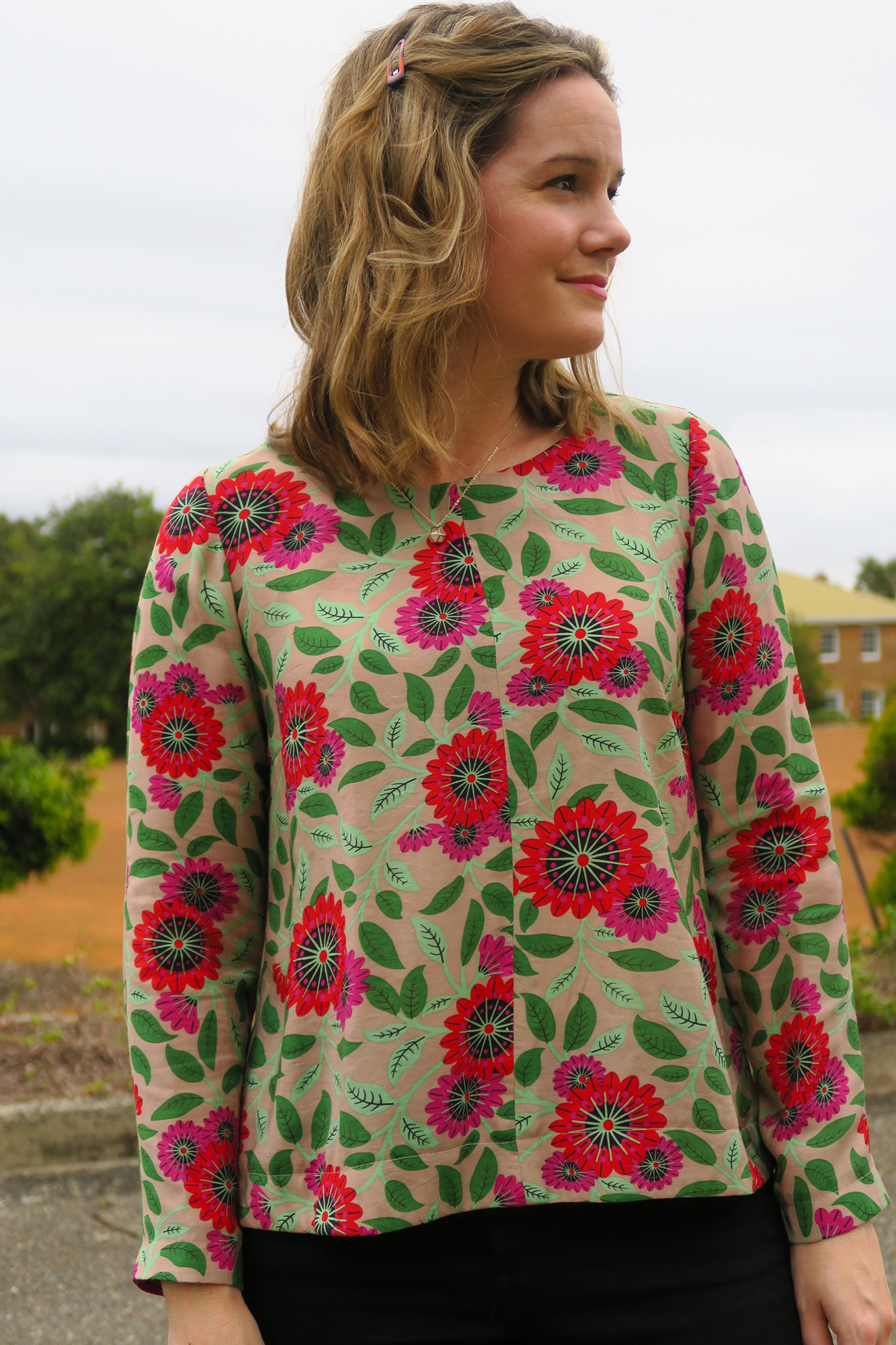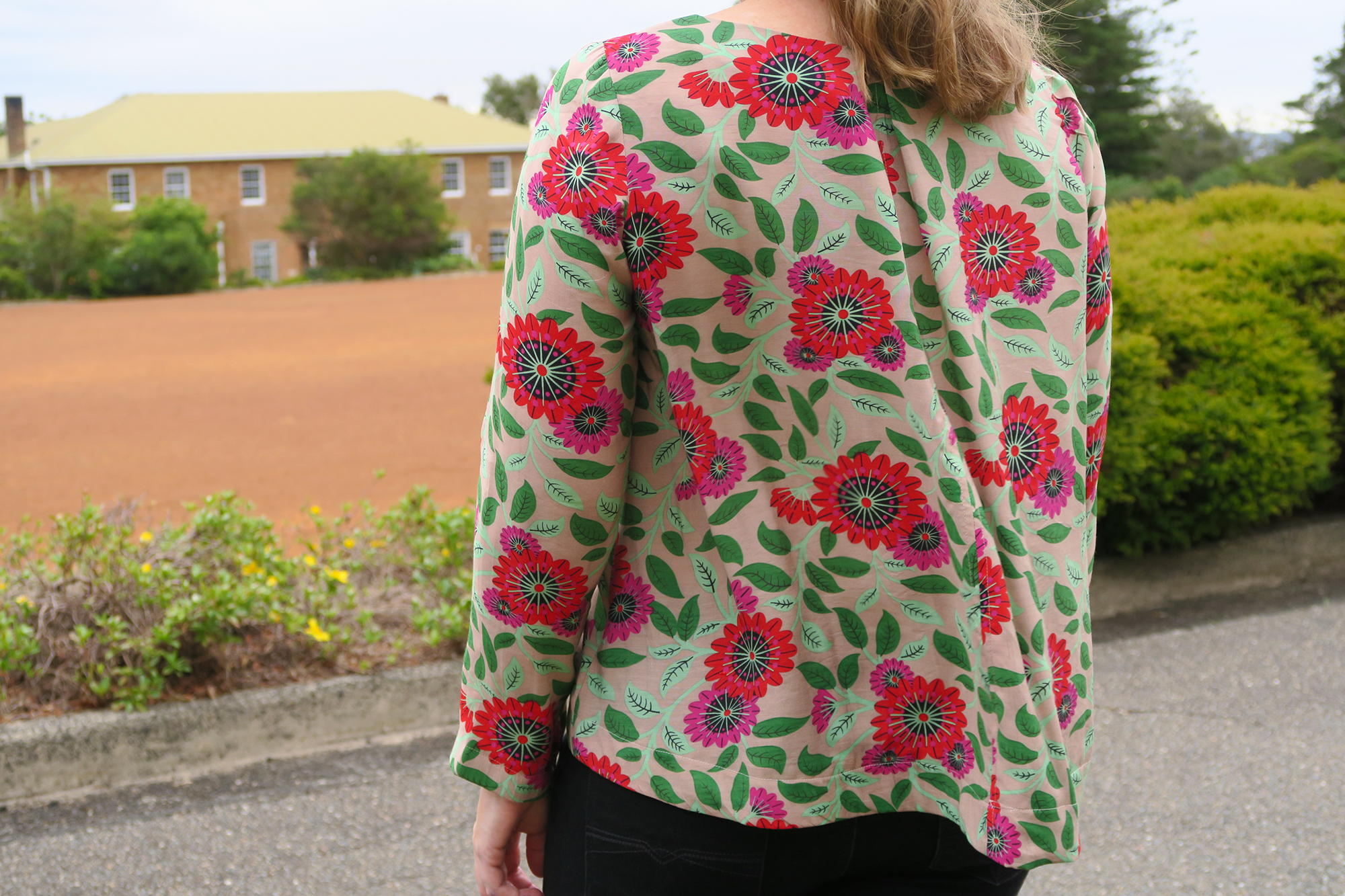 For my first version of the Hadley top I cut out a size 8 in line with the size I used for the Archer button up. I've since made another version - the sleeveless version - in white linen, and the 8 worked out great for me in that one too. I didn't make any adjustments to the fit, this was straight from the pattern envelope. For the fabric, I dug deep into my stash and pulled out a fabric I'd bought from Clear It in Melbourne a year ago. It feels a little like a rayon but I think it might actually be a silk cotton. It has a nice drape to it, which works well for this top.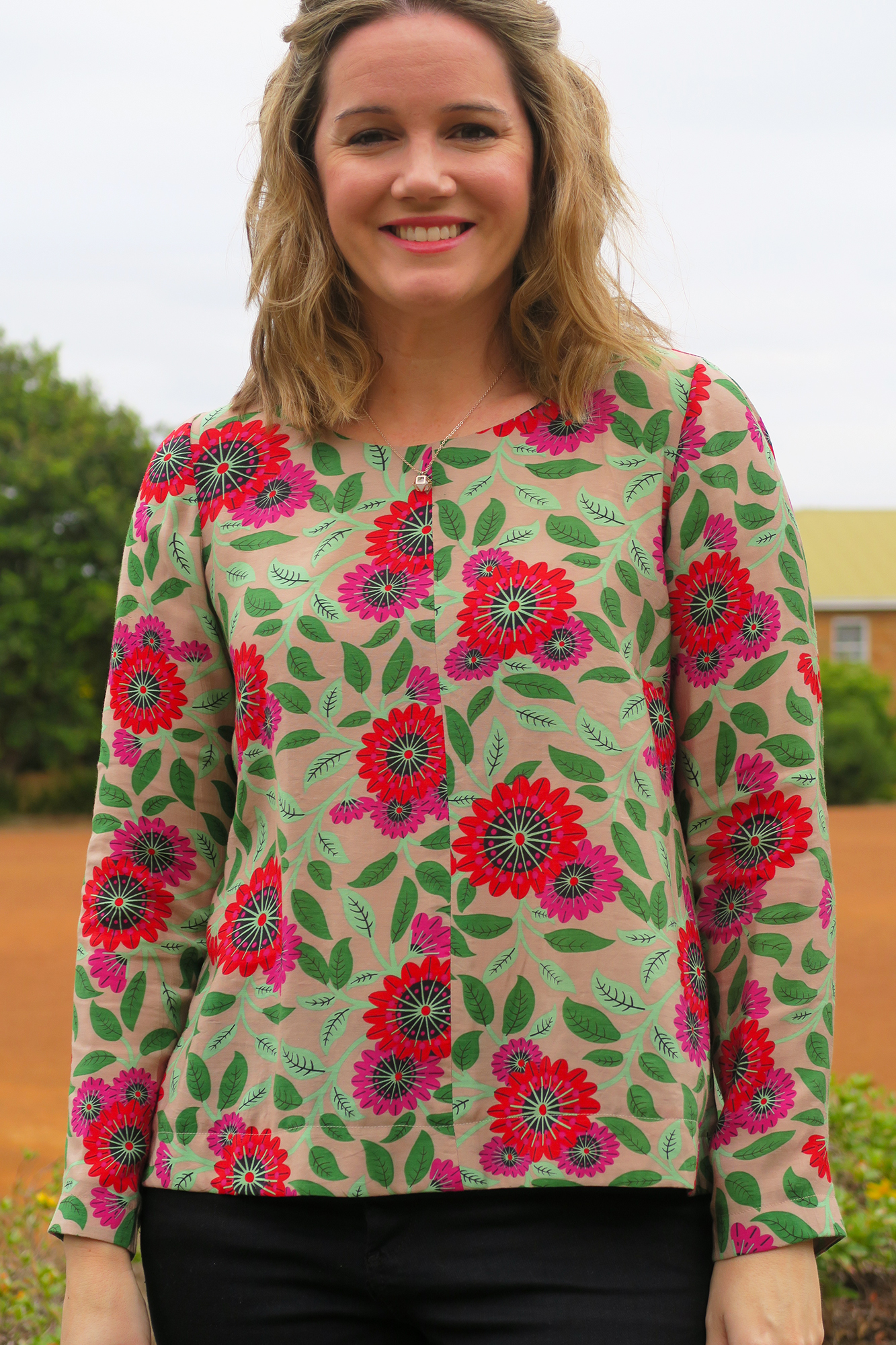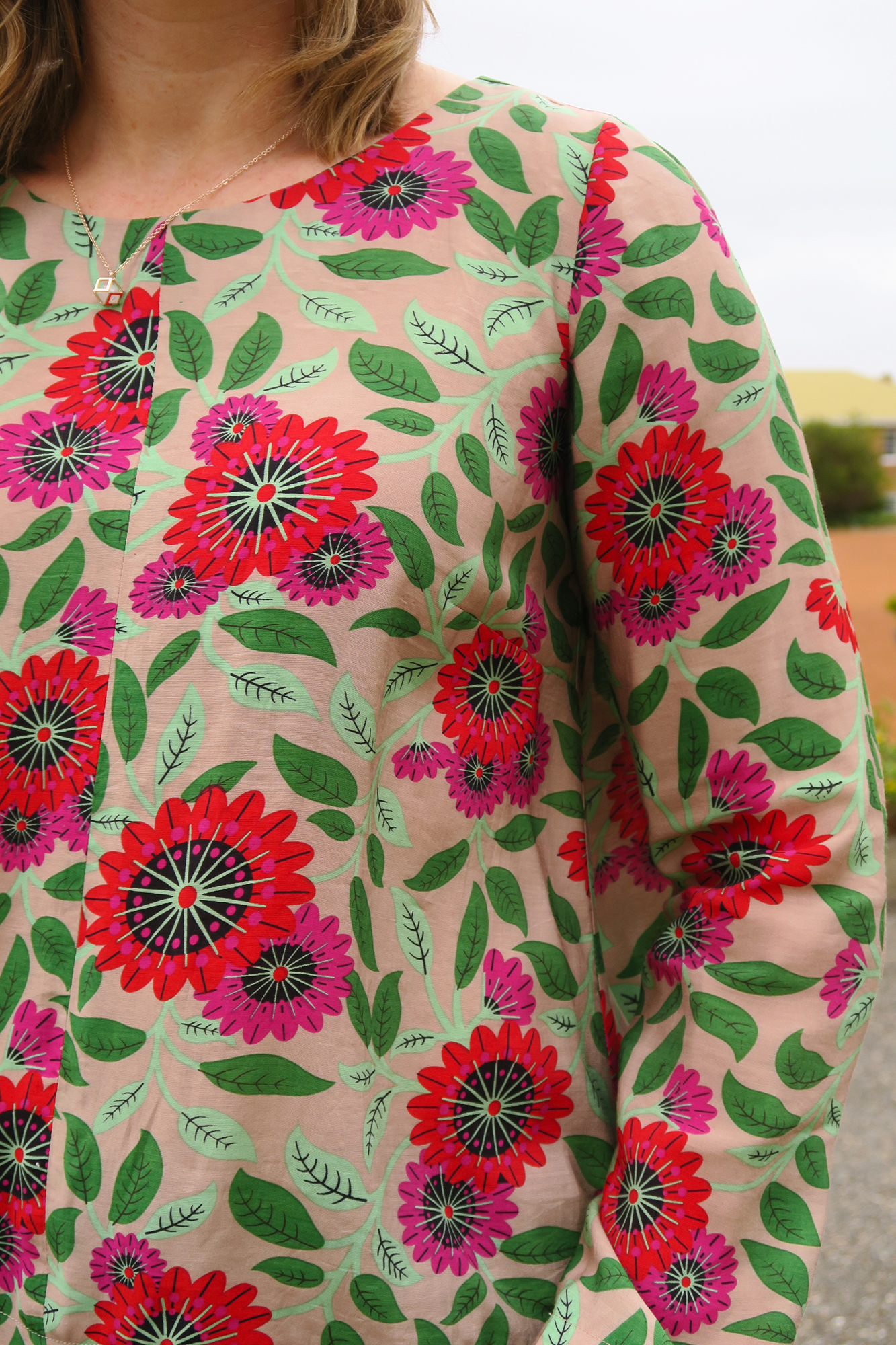 Like other Grainline Studio patterns the instructions were really easy to follow and I made this up in about 3 hours. Admittedly, I did rush it too much because I wanted to take it away with me on a long weekend to Melbourne. I got it sewn in time only to take it and not end up wearing it. D'oh. I'm really happy with how this top turned out and I love the fit. I suspect that i'll be making more of these in the future, especially for work. This pattern has the opportunity to be casual or dressy pending what fabric you go with. So thats a win!