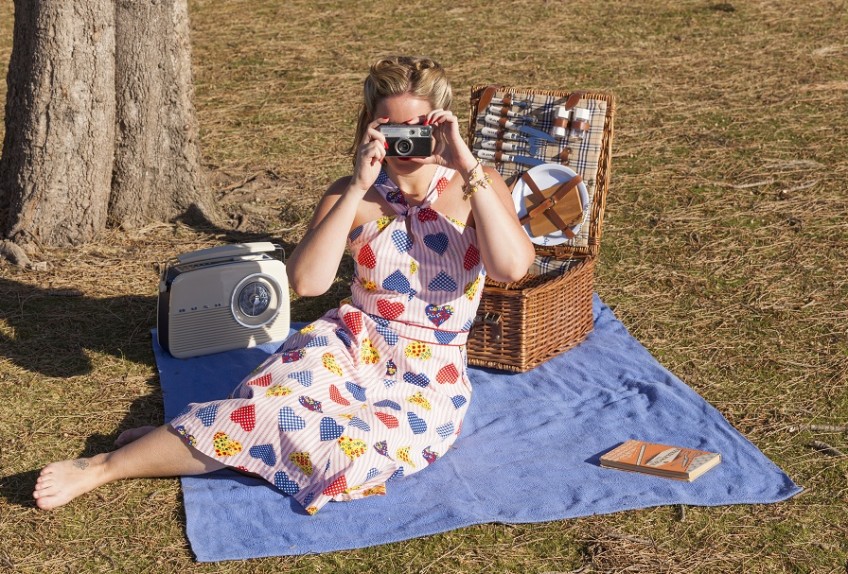 Well that's Melbourne Cup done for another year this week. Always reminds me that my November birthday is near approaching too. This year has flown! It's about a year since I started blogging too. I've enjoyed the process so much and am so proud to have a little place on the web to chronicle my sewing adventures. I would be without a record of anything I have made without it, and its been great to get to know other sewers out there in the world and be part of a online community that is sew cool. See what I did there?

I decided to give a Sewaholic pattern a go recently having spied this one online many times in many guises, with the results always looking fantastic. The Sewaholic Lonsdale dress is dead cute and oh so flattering. Tasia, who creates the patterns designed this pattern for a pear shaped woman, good news all round! I'm also pretty partial to a halterneck too.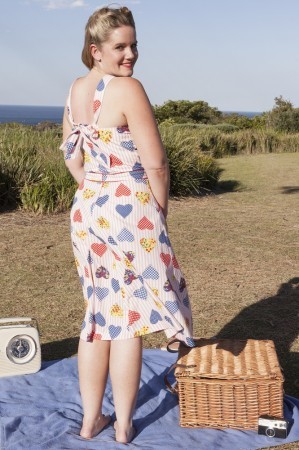 I will say that the pattern was fantastic - the instructions are so clearly laid out you can't do wrong. I bought a cotton fabric from Spotlight which I think is actually a vintage reproduction kid's fabric but I'm hoping no one thinks I am dressed as a child. The pattern does requires quite a bit of fabric given the long straps that meet at the back and tie up, but the all in one style of the top makes it an easy construction.

I cut out a size 8, which is the equivalent of a size 12 in Australia. I did very little alterations to the top except taking it in on the sides near the underarms. Mainly due to the fact I have a small bust, so I'm normally making that kind of alteration. I chose a size 12 to ensure the bottom would fit as the priority. There's nothing worse than a too tight dress around the butt. I also added about an inch to the length as I wanted to wear it a touch longer than the pattern. For a point of difference and to highlight the waistband I added some matching red piping. I think it really gives the waist and pockets a lift and it was easy to do on this pattern. I have wondered a couple of times if you could add darts to the bust to give it more shape. I might experiment and see how that would go next time I make one.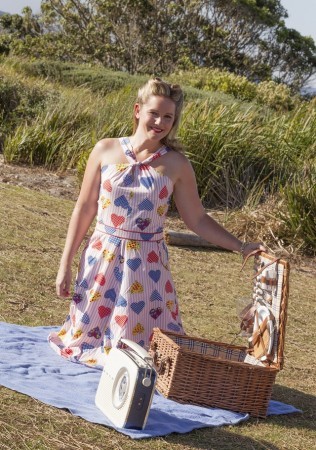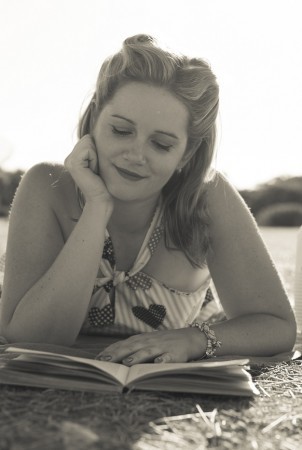 This dress has made a number of appearances already and I suspect it will be on high rotation during the summer. I am really happy with how it turned out and I've actually had a number of compliments when I wear it, so kudos to Tasia and her Sewaholic patterns!