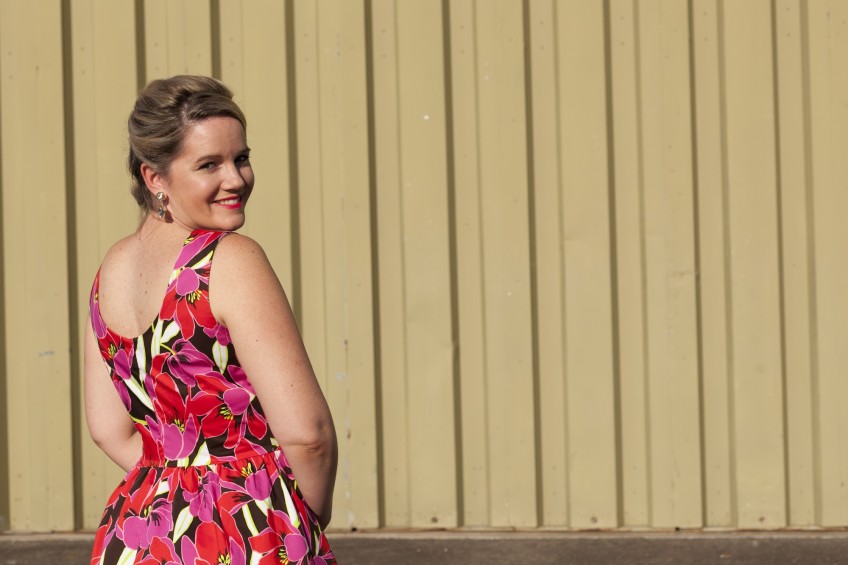 Happy hump day folks! I thought it was time for a little blogging. I've suffered through a bit of lack of sewjo at the moment. I haven't sewn anything new for about 3 weeks. Granted that doesn't seem like a long time for some people but for me it is. I've had a half finished dress on my dining table for about 4 weeks now and it's driving me crazy! So I'll work through the lack of sewjo and get it finished this weekend. I've taken to a touch of cross stitching instead. I love cross stitching but it isn't a fast craft. The latest one I finished was one that I had been working on and off on for about 9 months. It will take my entire life time, if I am lucky, to work thorugh the cross stitch patterns I have on my bookcase.
I remember the exact day I made this dress. Not because it's a particularly special dress but because it was Chistmas day 2015. Christmas day for me normally involves a pretty lazy day until about 5pm when the family dinner kicks off. So once I dragged myself out of bed after a touch of the hang-overs from drinks the night before I got cracking on this dress for work before getting stuck into dinner.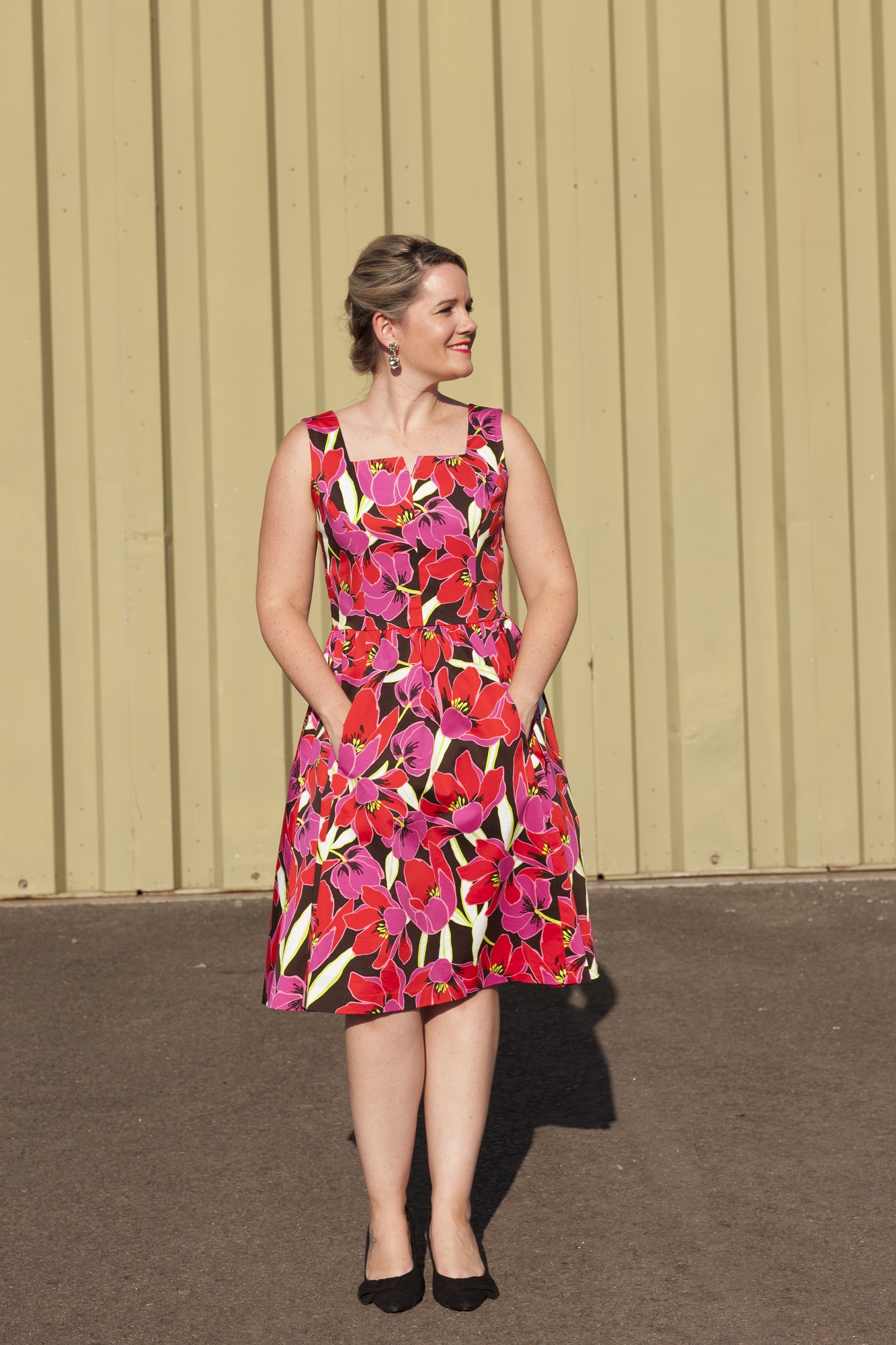 I picked up the fabric from The Fabric Store a few weeks prior as soon as I saw it online. I love the bold colour and red and pink together never fails. It is a thick cotton sateen and was a dream to work with. Stretch also means its a bit forgiving with the fit too. The pattern itself is Simplicity 1803 (OOP) which I have sewn up before with a different bodice and cap sleeves, you can see it here. I cut out a size 12 but ended up taking it in at the sides of ghe bodice & the shoulders so it was probably more a size 10 fit.
I had originally planned to put sleeves on it but after consultation with a friend I opted for a sleeveless version and given I made this to wear to work in the summer, that probably wasn't a bad idea!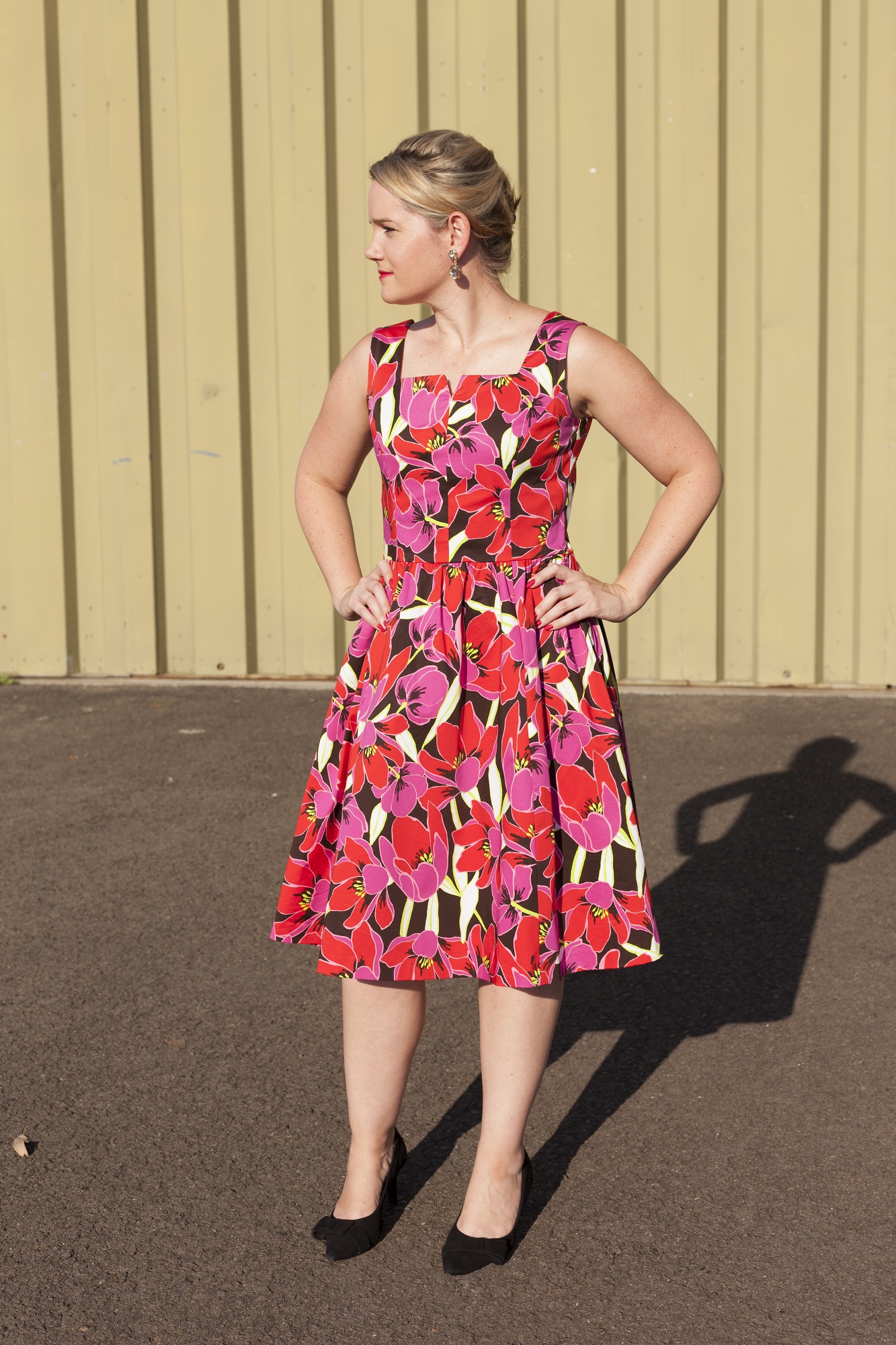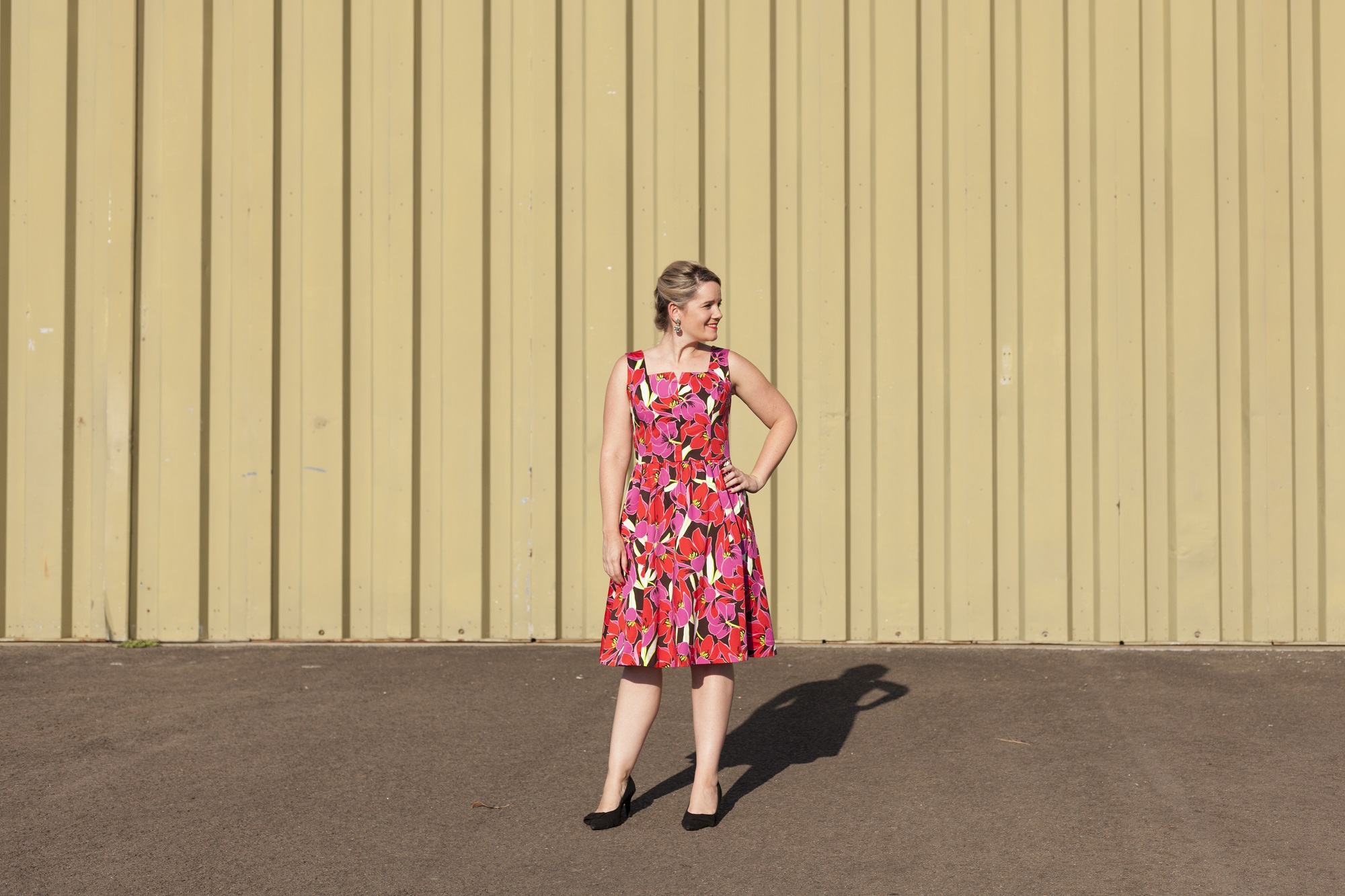 The dress is straight out of the packet and the only change I made was to add 1.5 inches to them hem so it sat just under the knees. This has become another wardrobe staple for work and is really comfortable to wear. My favourite part of the dress is the pockets. They are nicely concealed at the front....and who doesn't love a pocket! I ended up finishing this dress in about 5 hours which I was pretty stoked about. I love finishing a dress in a day. You can thank the lack of lining as that can eat into your time. The straps are finished with bias binding and I used purchased binding rather than making my own and the neckline is interfaced.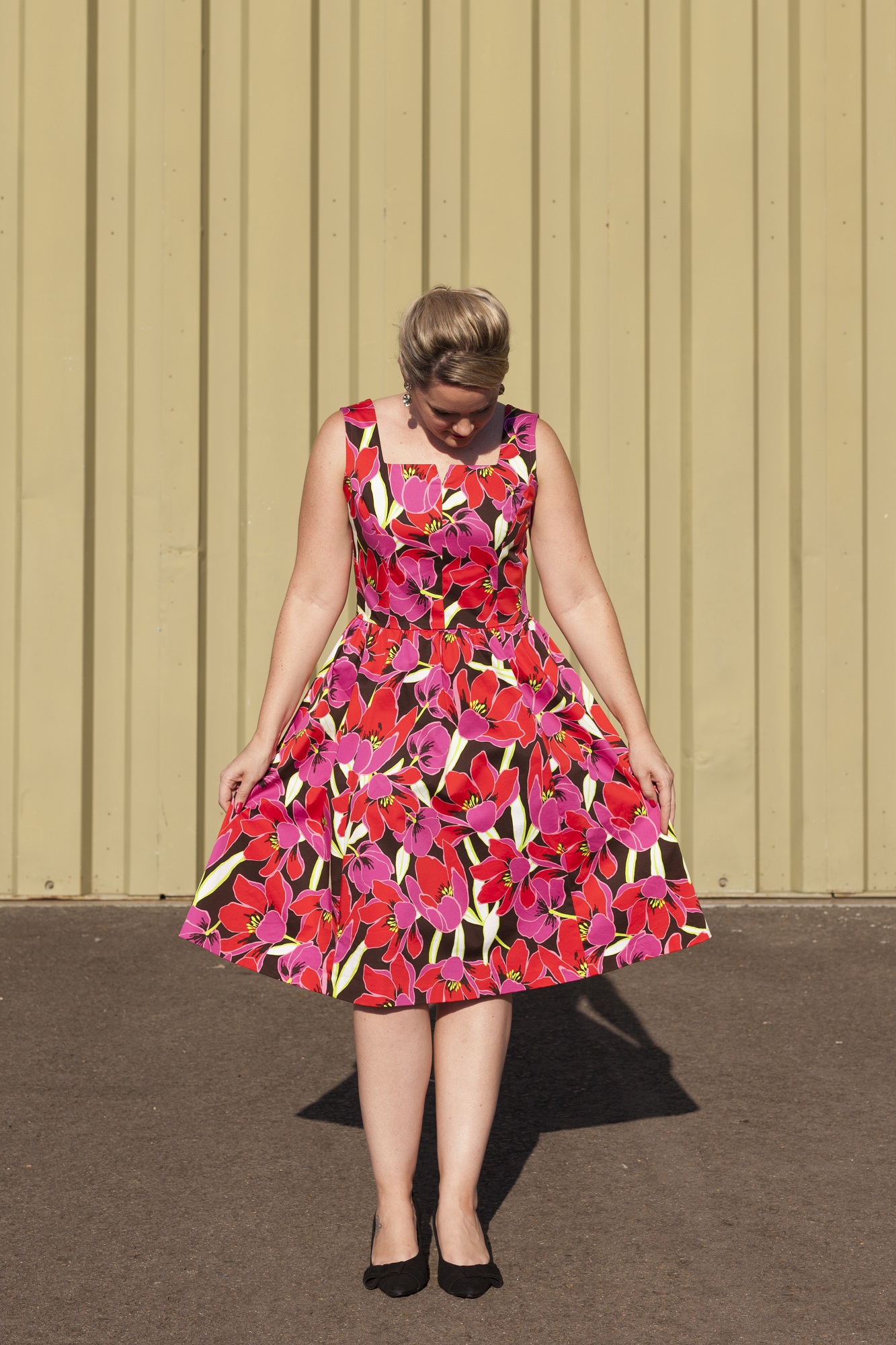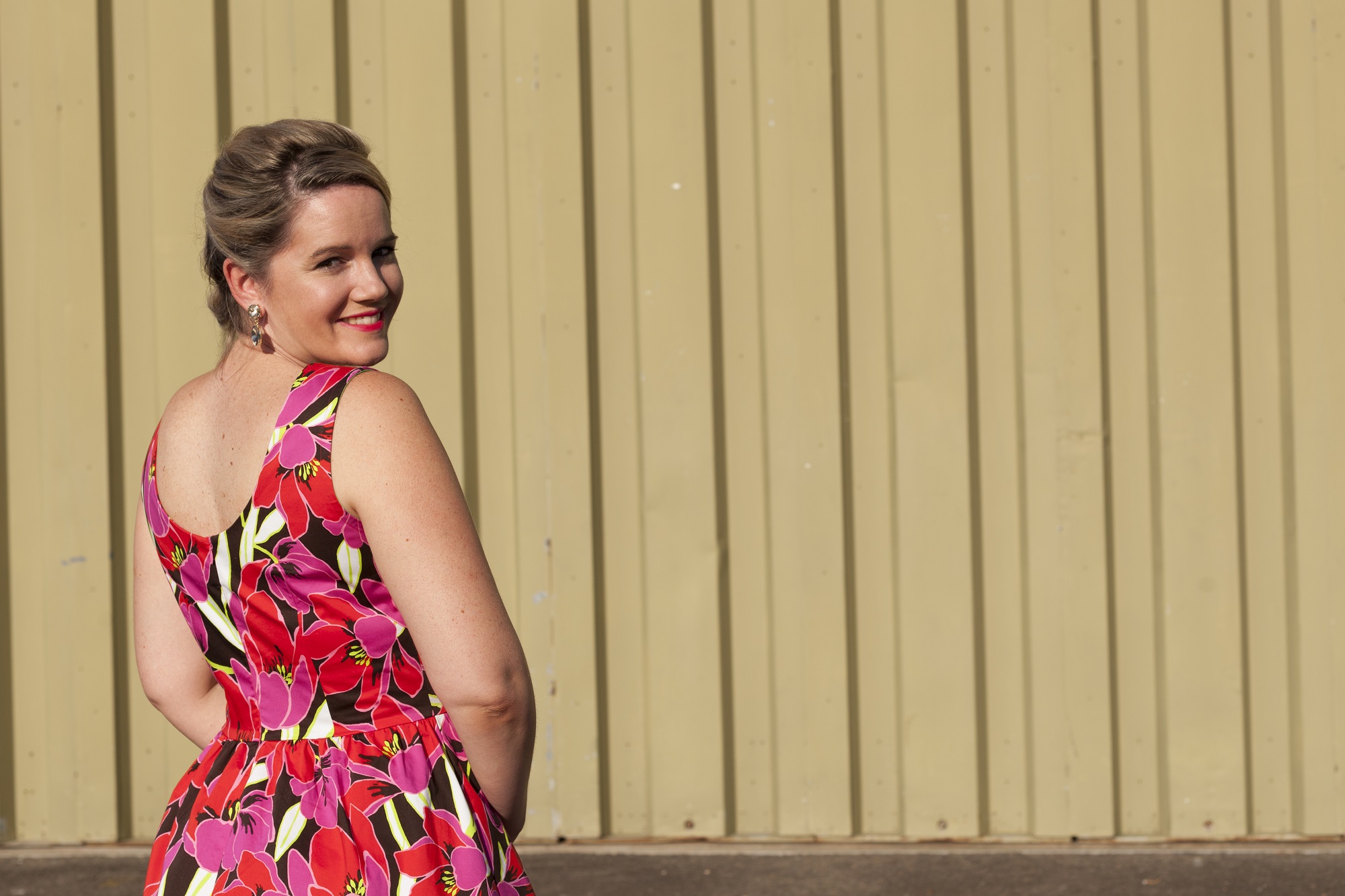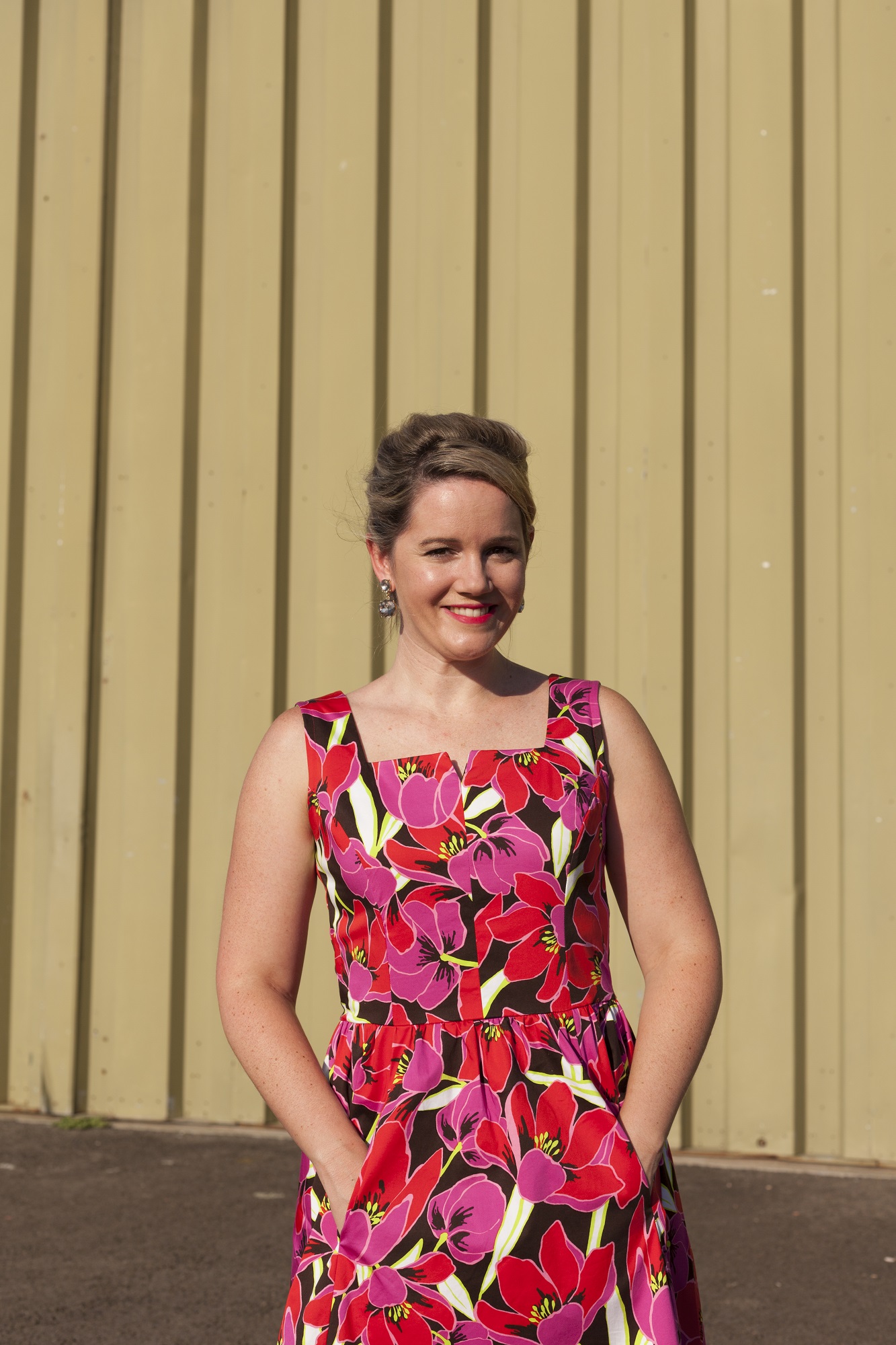 Well that's a wrap!