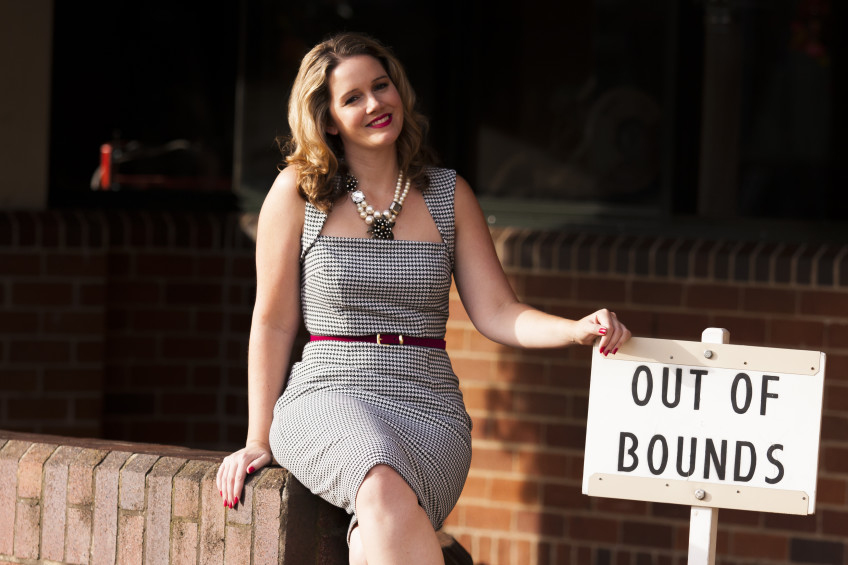 In Spring 2006 one man made one very famous dress. A dress that will forever be remembered as the Galaxy dress. French fashion designer Roland Mouret created a dress that appeared to be universally flattering for women of many shapes in a classic cut that quickly became one of the most copied dresses of the year. Even today you can see dresses in stores that work to the same sillouette. Most of those seen in the dress were celebrities so it didn't exactly demonstrate what all sizes would like like in it, but it did appear to highlight the best features of a woman.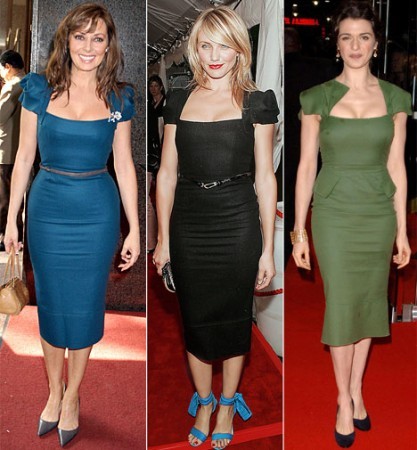 Not long after the release of the Galaxy dress, Vogue patterns caught on and brought out a pattern that left no doubt it was copied from the Galaxy dress. Personally I sit on the fence about fashion designers taking inspiration from other designers work but these days it is so hard to create something that isn't some how reflected from another design from this era or another. There is also the difference between 'inspiration' and 'exact copy'. I'm thankful that Vogue patterns take what is current and release it to sewers out there. It is the only way to get my hands on a similar design without having to pay the big bucks.

So I had Vogue 8280 in my hot little hands and a stretch wool/lycra fabric in a lovely houndstooth pattern from The Fabric Store in Surry Hills. This pattern has been around for quite some time which I think is due to its classic design and flattering style. The pattern comes in a few different styles - with/without sleeves, pleated skirt bottom/straight skirt, and short/long sleeves. I opted for the sleeveless version given the fabric I was working with. I often find that there's nothing worse than working in something too hot and not being able to do anything about it. Sleeveless gives me the option of just wearing a jacket if it gets cold. The fabric I was using had quite a bit of stretch in it which I thought would lend itself well to this design and comfort at work.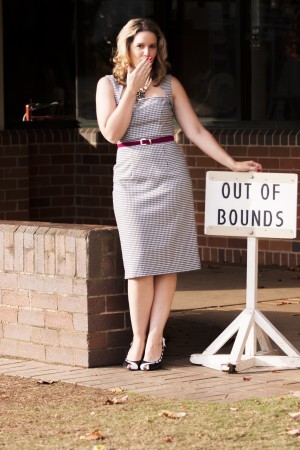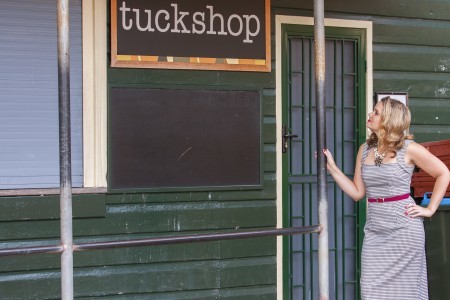 It is considered a 'Vogue Easy Option' pattern and I would agree with that. I didn't have much trouble sewing this up at all. The stretch meant that fitting was easier. I cut out a size 10 for the top half and then a size 12 for the bottom. I did worry about gaping at the bust so be careful to ensure it is very fitted around the bust - you don't want to be showing too much at work! The other thing to note is that due to the style of the shoulders you really cant get away with wearing bra straps without seeing them unless unless you have a balconette bra with straps that sit close into the shoulder. I only ever wear this with a strapless bra. I'm sure you could adjust the pattern to make it so you can wear a bra with straps if you prefer that.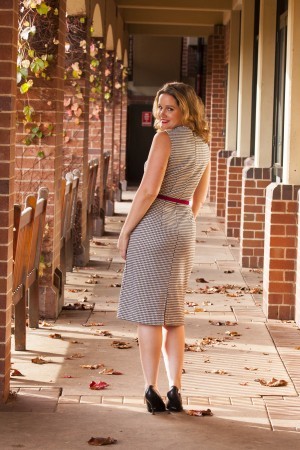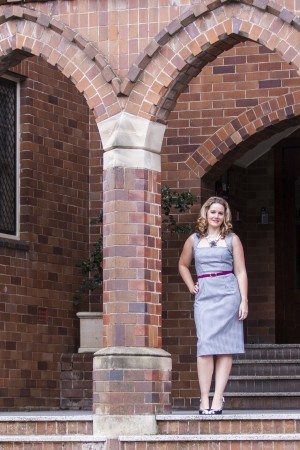 I linded the bodice in bemsilk lining and used an invisible zip down the back. A lapped zipper would look good also if you wanted to give it a vintage edge. The only thing I did during the construction which isn't listed in the instruction is I hand sewed down the straps (arm hole edge of the bodice) to the bodice. I found that if I didn't do that they kept wanting to flap out to the sides. It might have had a bit to with the type of fabric I used but I still think it is worth doing irrelevent of the fabric. You may even choose to machine stitch them down if its a busy print and the stitching doesn't really show.

I am really happy with the outcome and its been added to the work wardrobe. I even managed to squeeze enough out of the fabric I bought to make a straight skirt in the fabric too!