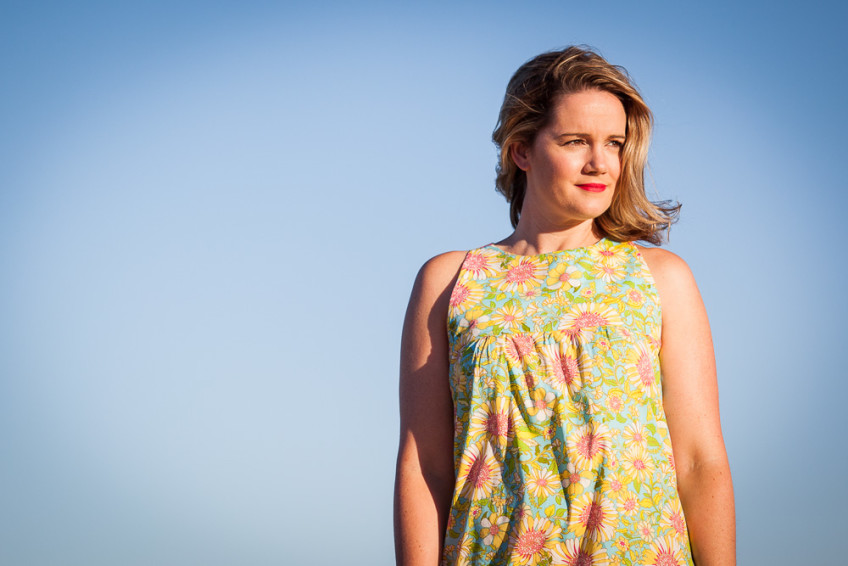 You gotta love a sewing pattern called 'Jiffy'. There's no way it's ever going to take a long to make with a name like that. This is my second Jiffy by Simplicity make. I assume Jiffy patterns were around in the 60's and 70's because I haven't stumbled across any modern day patterns in the range. Home sewers must have wanted to make things very easy for themselves back in the day. Maybe it was something to do with being free of the 50's dress styles which were more about structure, and feeling sucked in at the waist. The Jiffy pattern ranges aren't exactly the kind of styles that need spanx underneath. This dress certainly is a little man-repellent and not exactly flattering on me but it serves the purpose I made it for. My motivation to make it was purely comfort in a hot climate. Oh, and also to use my funky 60's inspired print that I had in the stash for a while.
This was another make for my August trip to Spain last year. I ended up getitng a lot of use out of this dress, probably more than any of the others I took with me. In fact I had to wash it doing the dreaded travel wash in the basin a couple of times as I sweated through it during days out in Granada and Sevilla. I never had an iron in my hotel rooms so it was a crushed mess everytime I put it back on. I guess this is the life of a traveller.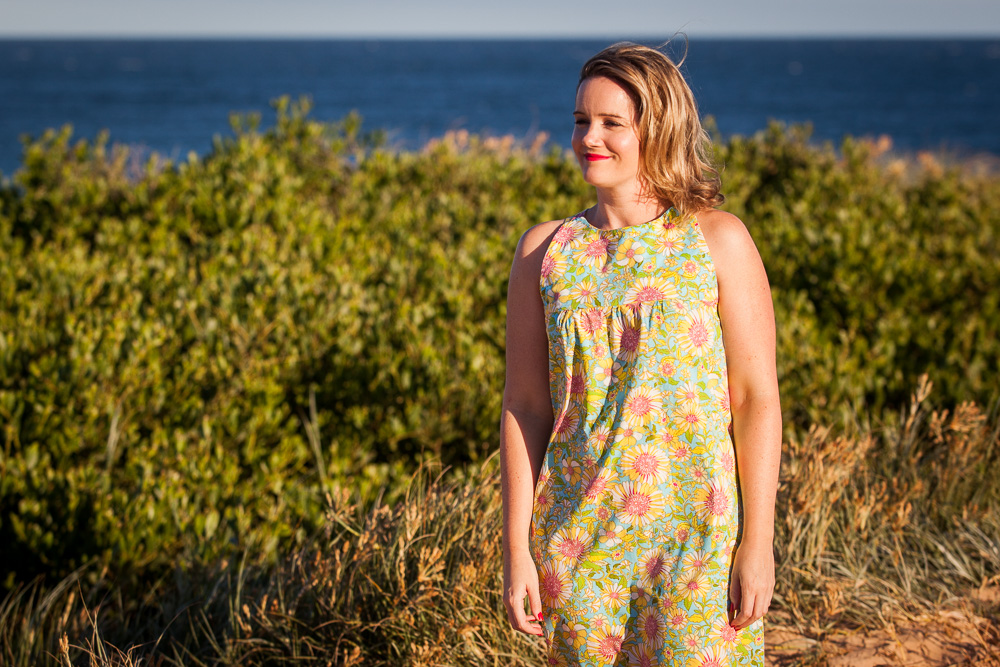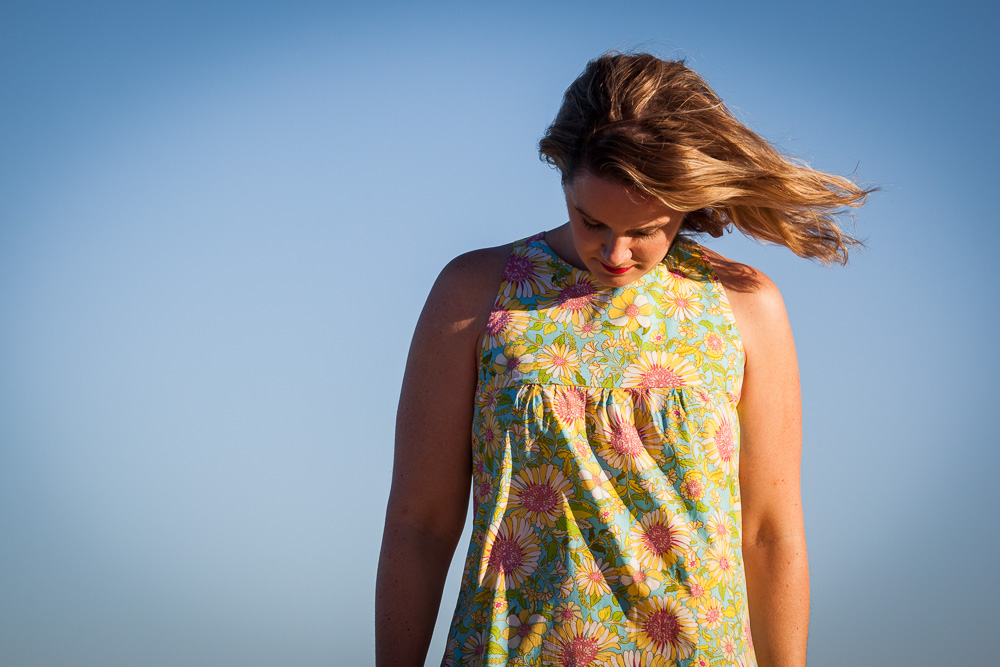 The pattern is Simplicity 1101. Funnily enough, Simplicity call it a 'flirtatious' dress on their website. I don't think I'd be attempting any kind of flirting in this dress! For a dress pattern with only 5 pattern pieces, you can guess that this came together pretty quickly. I cut out a size 12 and only had to take it in a smidge at the sides. I did add about two inches to the length of it in case I cut it out and discovered it was just too short for my liking. Highly possible given it is a 1960's dress pattern. I ended up shortening the straps also to get the right fit. I don't know what it is about me and straps but I don't think I've ever made anything with straps that didn't reqire shortening. I made a dress last week and ended up shortening the straps by 2 inches! I added in a lapped zipper to this dress. As I've said many a times before, I love the look of lapped zippers but hate sewing them. I can just never get a really clean finish with no zipper showing. I'll take an invisible zipper anyday. But to be authentic to the dress pattern era I went with the regular old lapped zipper. The material itself is a medium weight cotton poplin from Spotlight. It was very easy to sew with. This pattern doesn't really require anything with a lot of drape, and I actually think something a bit stiff, but irons well, is the way to go.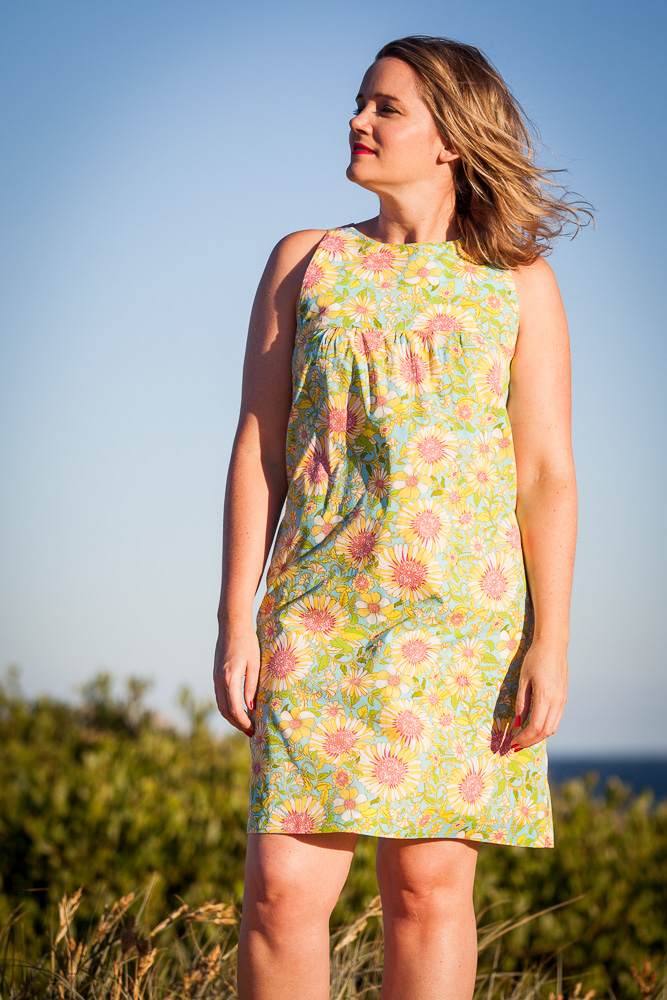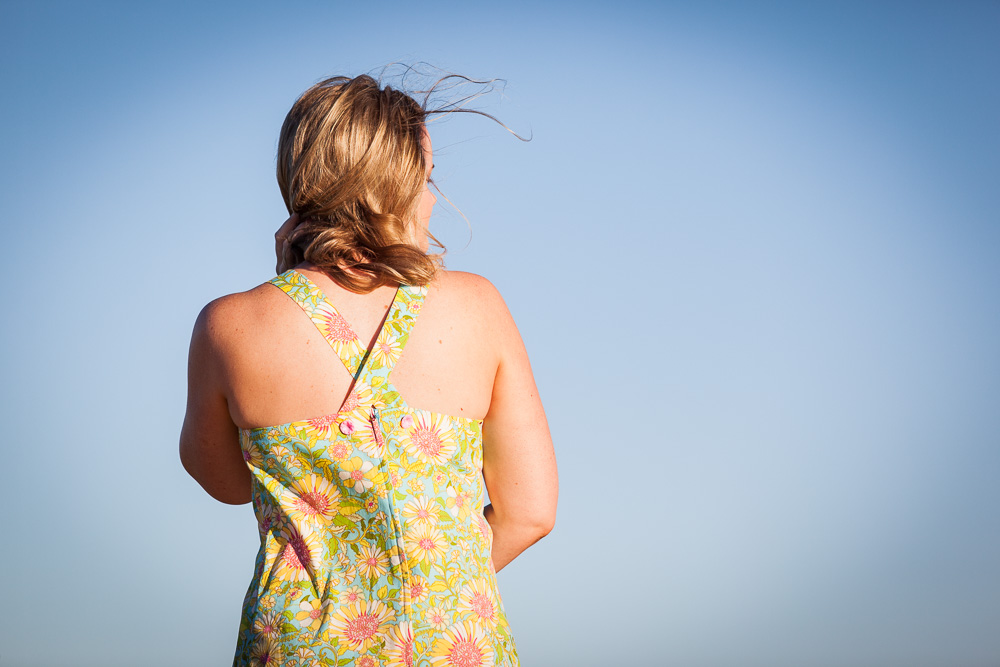 So that's my little foray into Jiffy sewing and I doubt it will by my last. Easy summer dressing is a win for me!