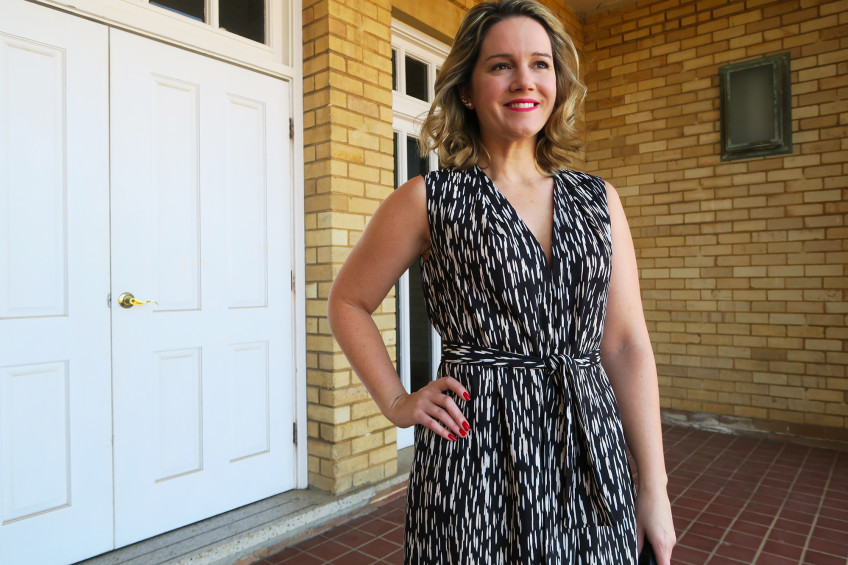 It's time to hit up the 1970's and whip something up in a 'jiffy'. I've now made about three Jiffy patterns from Simplicity and each time I've found them simple and quick to make, and I'm always happy with how it turns out. This time was no exception. I wanted to make something to wear on a night out with the girls and as usual, I had left it to the last minute. Enter Simplicity 1059. When I first saw this pattern on it's re-release I didn't give it a second thought and brushed over it. But it was one of those situations that when I started to see other sewers make it, it grabbed my attention as an option. But with one modification - I decided to make it a maxi.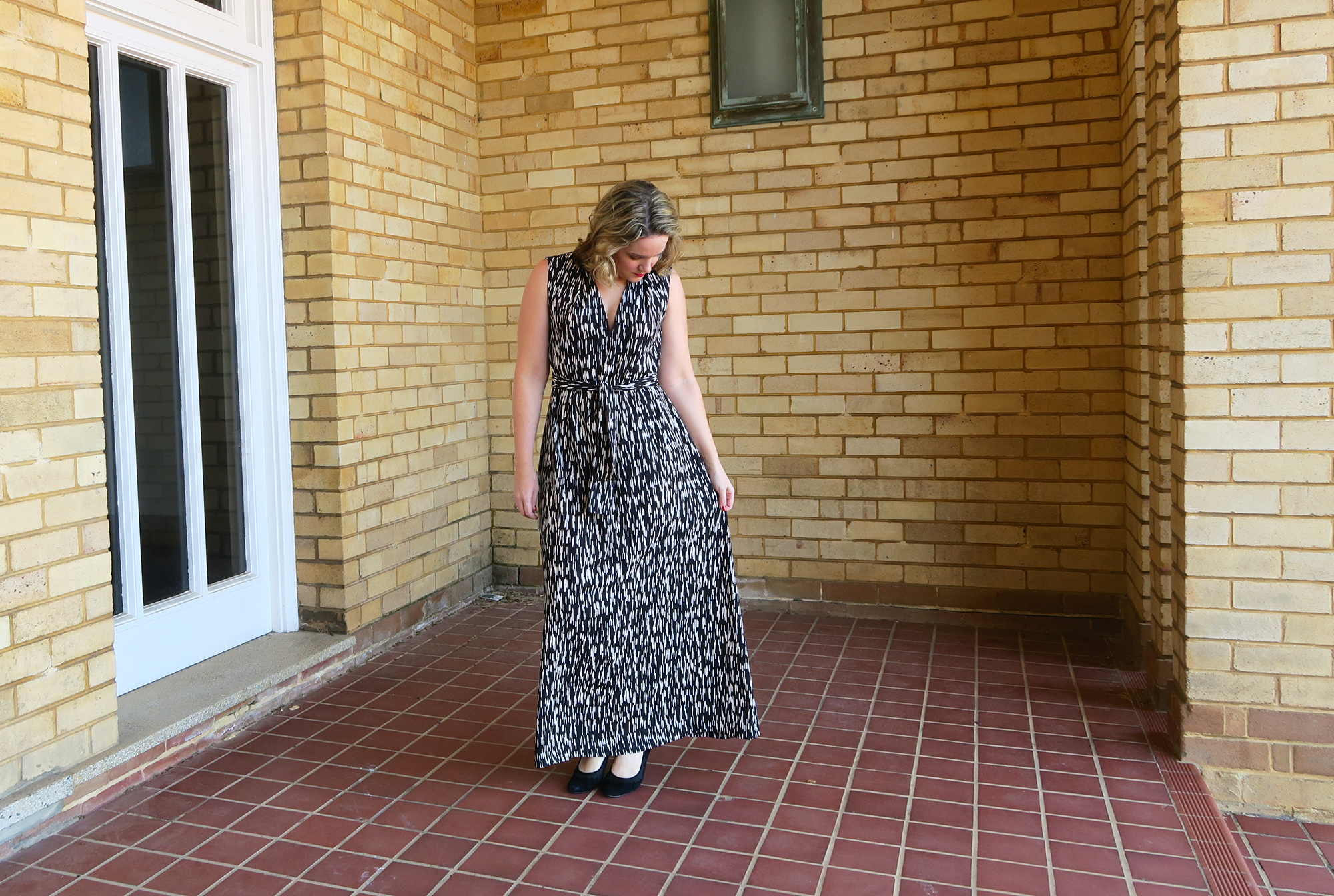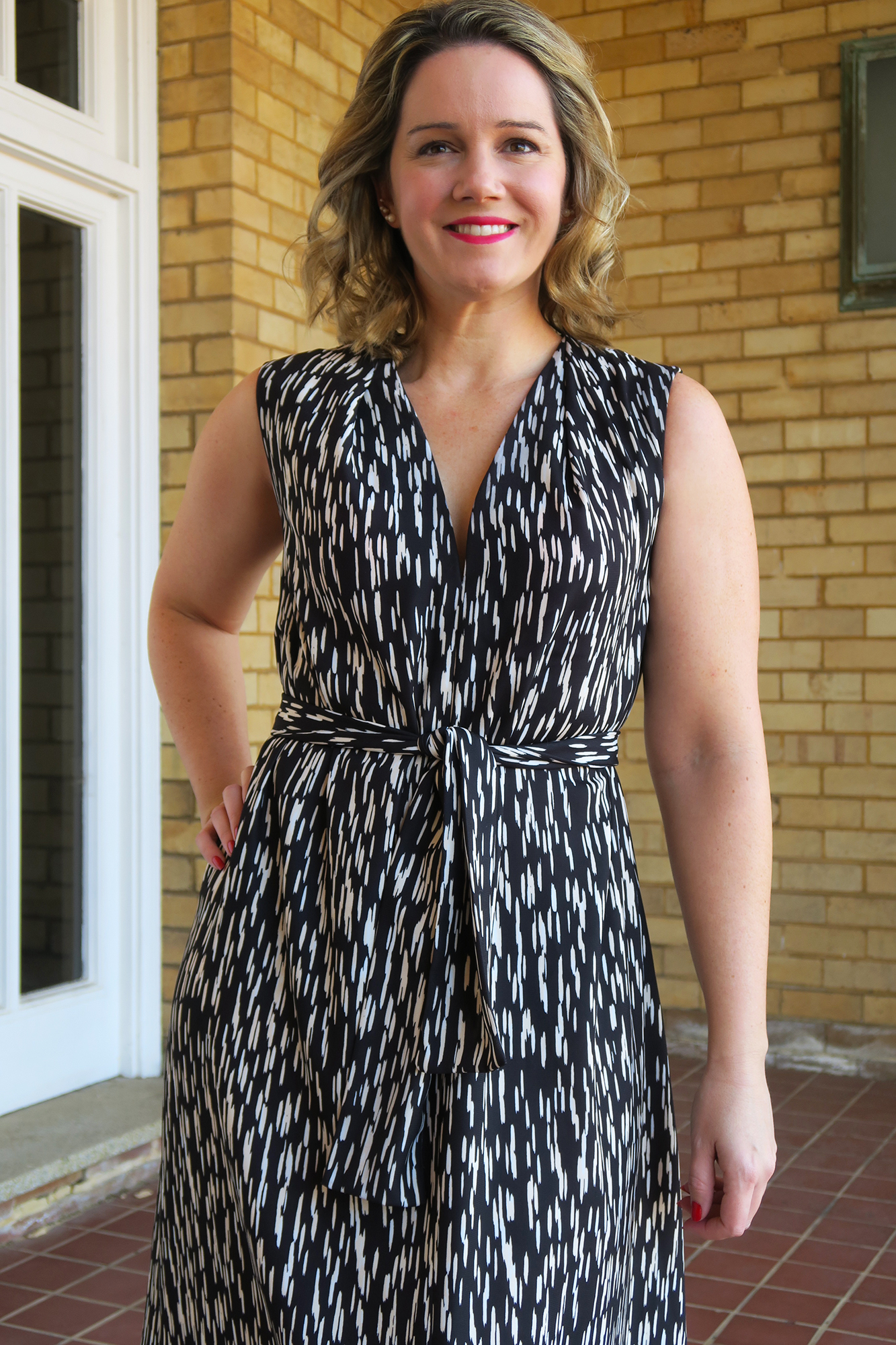 I had a medium weight polyester in my stash already that I purchased from Pitt Trading that was perfect for this dress. It has weight to it and doesn't crush, which I think is perfect for maxi dresses. I cut out the dress in a size 12 and eyeballed the added length to the dress. I always cut more length than I think i'll ever need when lengthening dresses. Just in case I don't cut enough and it finishes at an odd length, like above my ankles. Ummm no.
I thought the dress might be a little on the big side for me, and without the material belt added to it, it does resemble a moo moo. Thankfully the belt works wonders in giving the dress shape and allowing you to not have to worry if the fit to exact when constructing it. I was a bit unsure of how deep the plunge neckline would go, because I've seen versions with such different necklines online, it was hard to know what is the one straight out of the packet. I can just get away with wearing a normal bra with this, and not a deep plunge bra. But that only works on the proviso you wear the belt tight which keeps the fabric flush on yur chest and slightly gathered in the front middle. I will let you know, I'm only a 12B in bra size, so it could be a different look for someone with bigger boobs!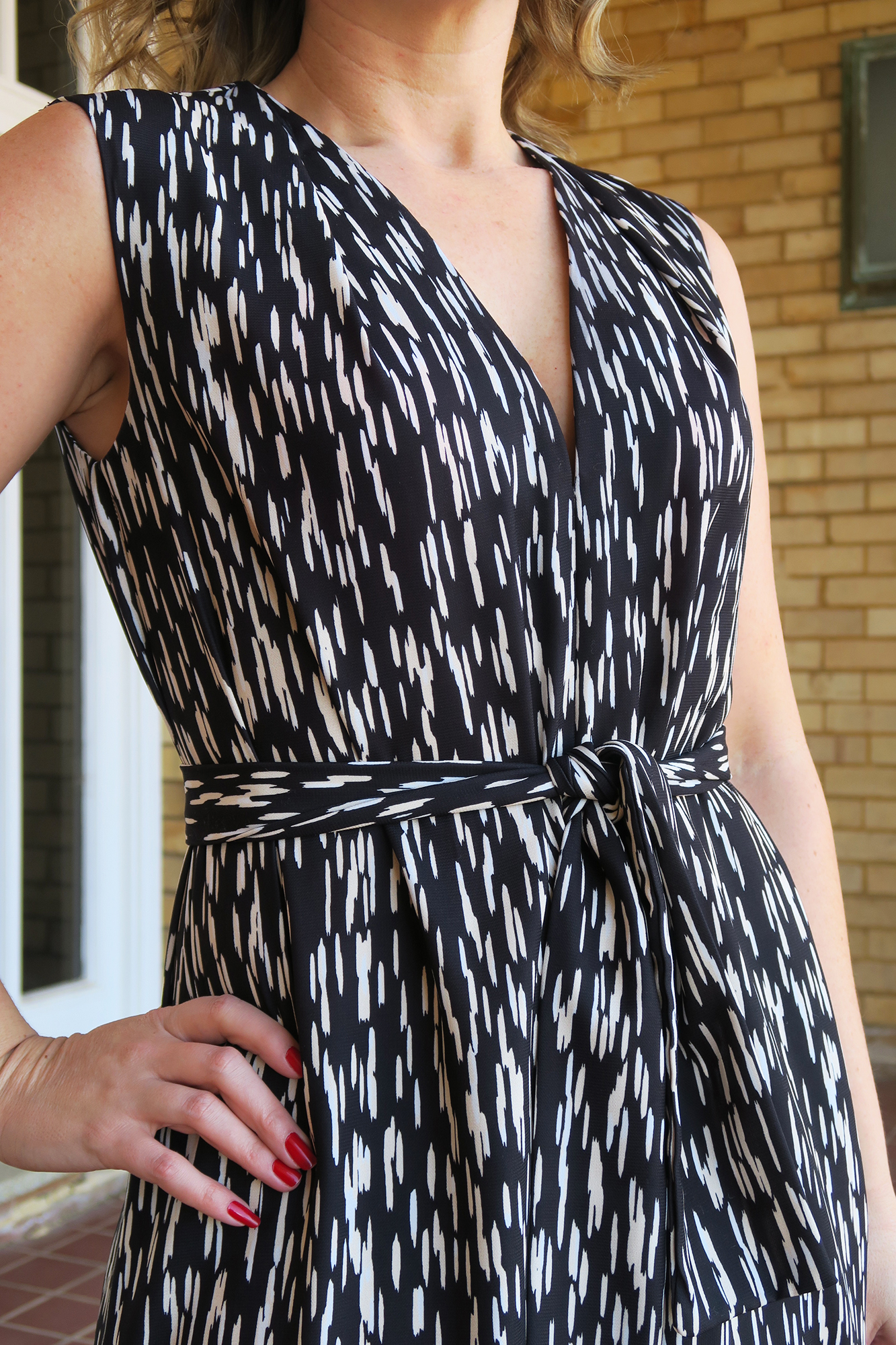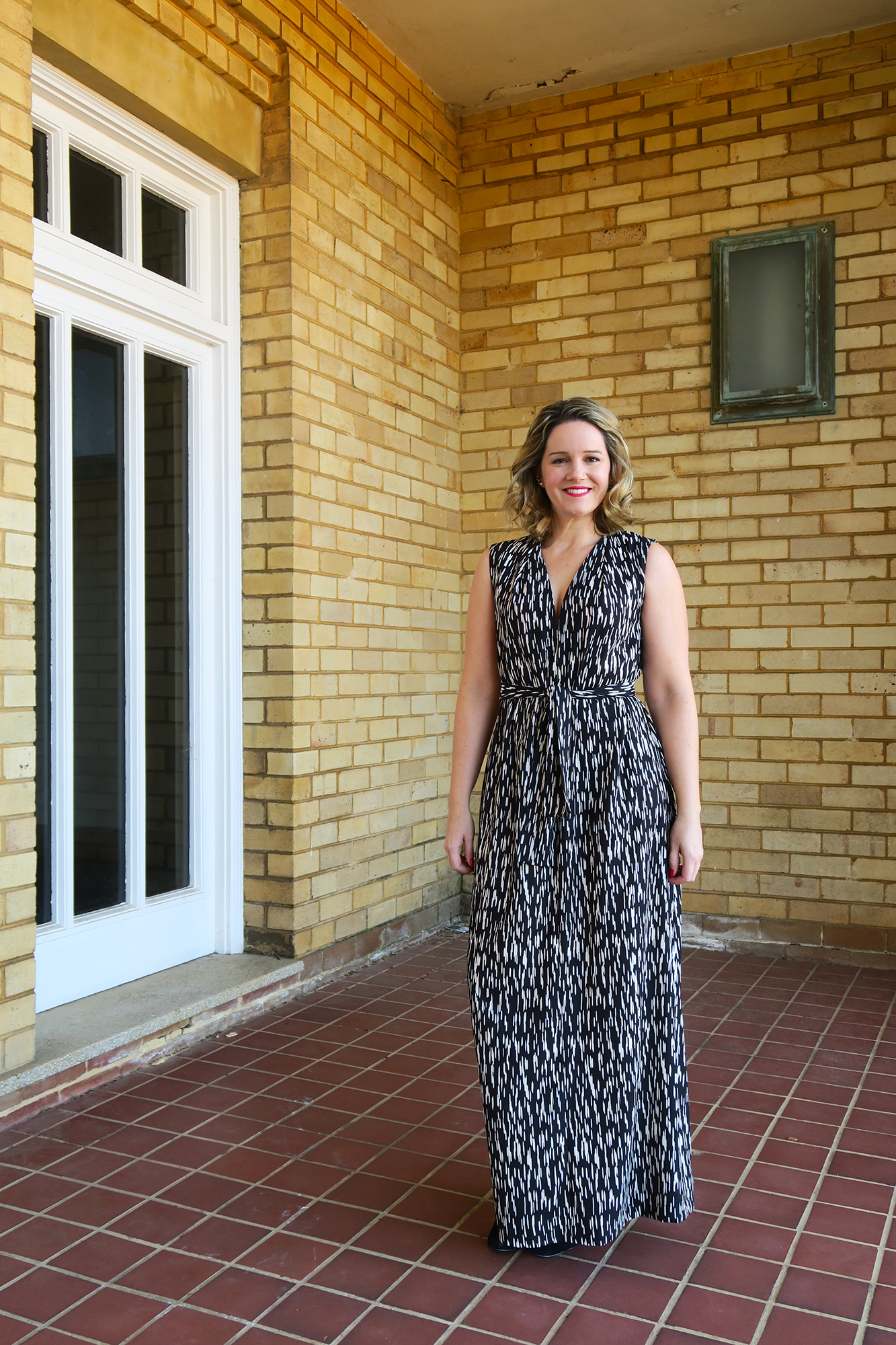 I'm happy with how this one turned out and I think it has the feels for dressy or casual wear pending what you accessorise it with. I think this will be a popular dress for next Spring/Summer. Which by the way, cannot come soon enough!