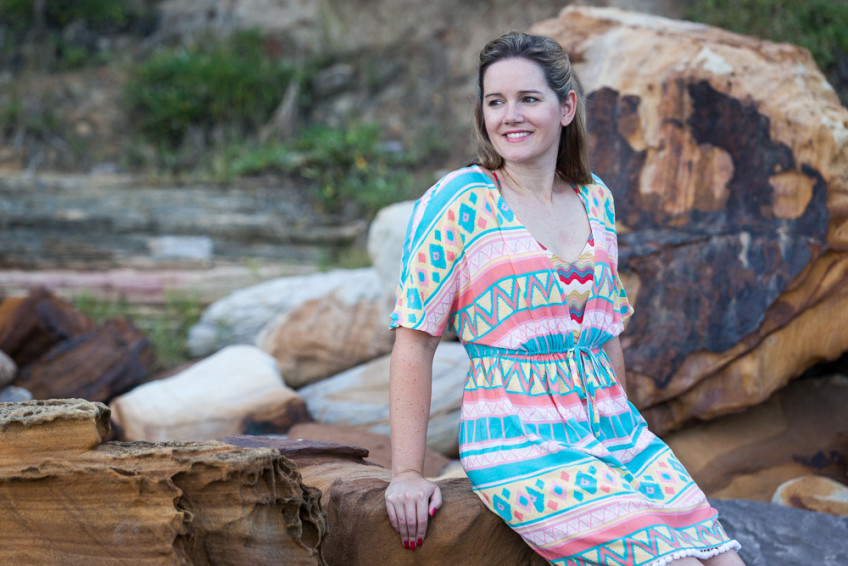 I'm squeezing in some blog posting during my lunch break at work looking out the window at the drizzle and feeling very far removed from the last time I wore this kaftan during the summer. I'm preparing for hibination at the moment - finally getting WiFi in my flat and have signed up for Netflix. So I'll basically not be seen or heard of for the next 6 months, at which point I will come out for Summer. I am actually hoping for bad weather this weekend as I'm bunking in to get sewing done for a market stall I'm participating in on 1st May. My workplace holds fundraiser market stalls about 2-3 times a year and I'm always up for taking part. It's not something I would ever do on an ongoing basis each weekend as I gotta fit in free time somewhere, but every few months or so I enjoy it. It also makes for a break from the clothes sewing!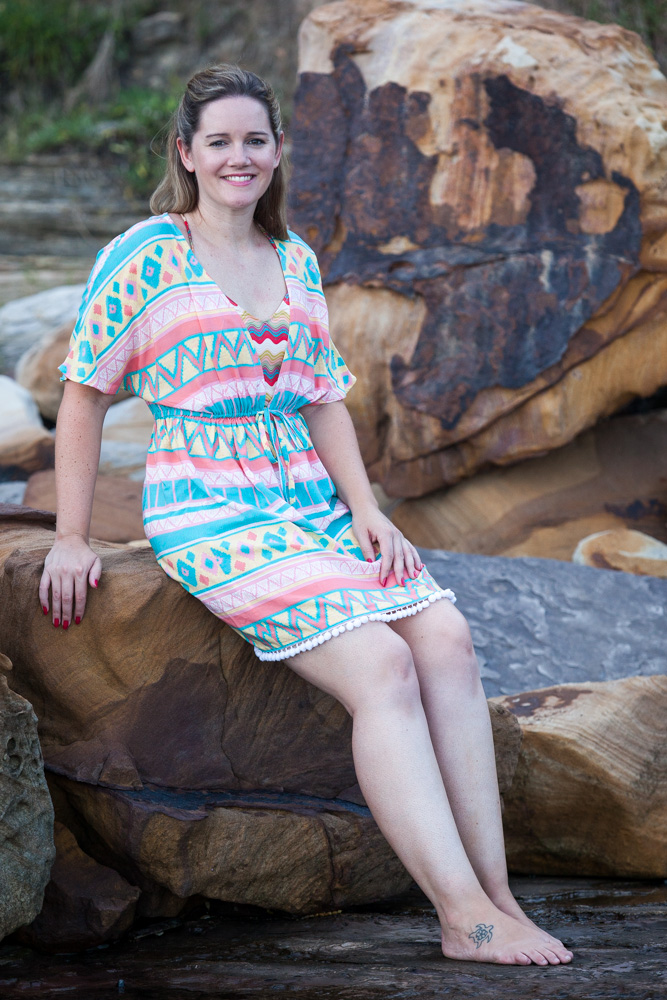 This is my first kaftan and probably not my last, they are such an easy choice for beach days. I sewed this up to take with me on holidays to Far North Queensland with my dear Scottish friend Rhiannon who flew over to visit me in Oz in December. The kaftan is a bit of a gamble because you can look casual & fun or like you're swimming in a moo moo. I opted for New Look 6283 as I liked the tie front making it a little less moo moo. For a nice drape I opted to make it up in rayon. I bought this rayon during my trip to Vietnam last year and with most of my fabrics from Vietnam I think it cost about $4 a metre so this kaftan probably cost me about $15 all up. Not too shabby! I learnt my lesson from previous makes in Vietnamese fabric and pre washed it so it didn't shrink a whole size like the last outfit I made in cheap fabric did. I love the colours in this print but it was a bit of a bugger to make sure I lined up the print in all the pieces when they came together. I cut out a size 12 and given the loose style of the outfit I didn't do any changes to fit, it was straight out of the envelope.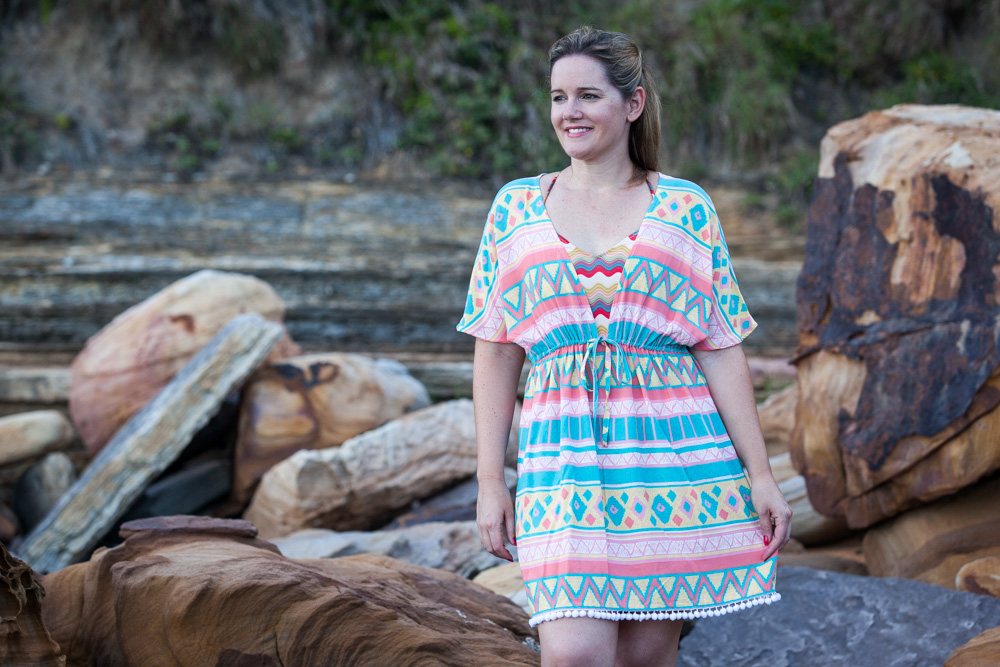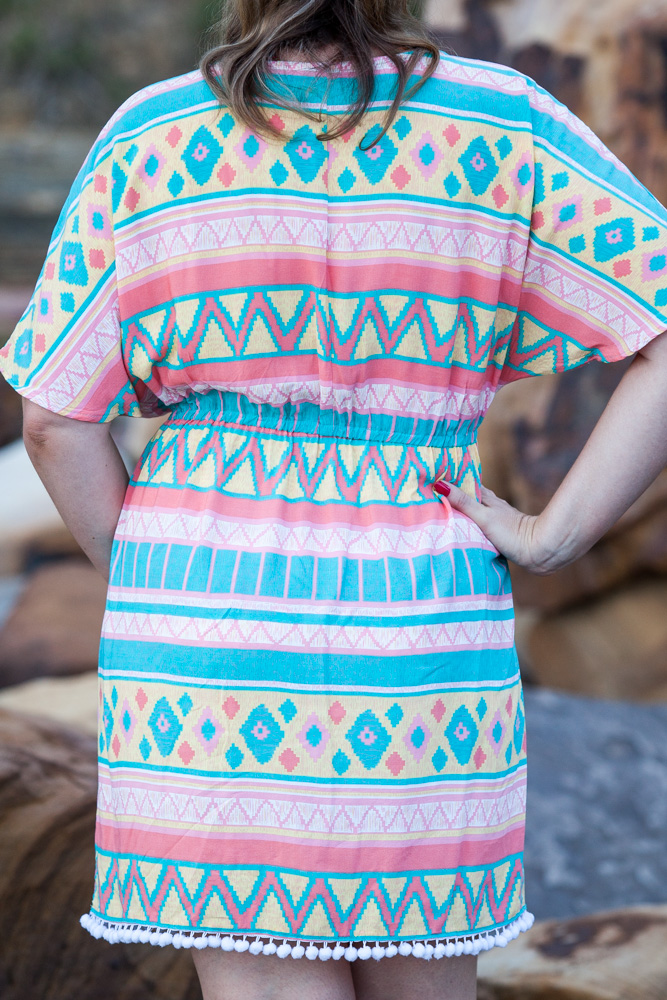 The only change I did make to it was to add about two inches to the bottom of it as I wasn't sure how short it would turn out and wanted to play with length after I finished making it up especially given I wanted to add pom pom trim. Gotta love a pom pom. I bought a stack of this white pom pom trim aaaaages ago and was waiting for the moment to use it and I think it looks quite good on the hem of this kaftan. I originally had planned to put it on the sleeves too but I was worried it would stretch out the sleeves and they would lose their drape. Be careful when sewing the sleeves because it can stretch quite easily and I found it made the sleeve ends curl up a little bit.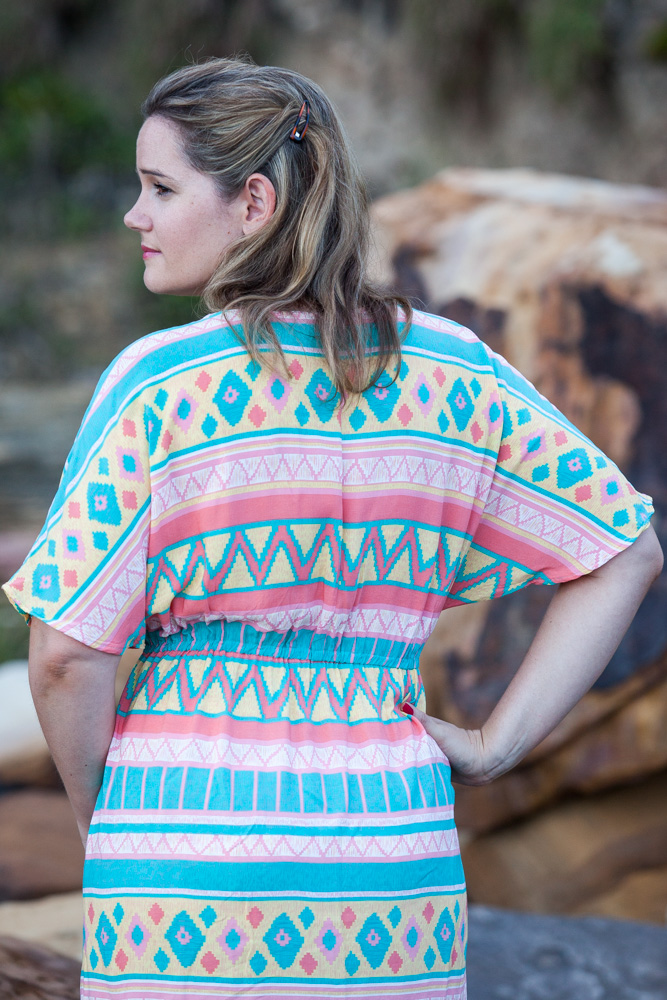 This was a dead easy outfit to sew up and I think I made it in about four hours. Well worth giving it a go. It's amazing how quickly you can sew something up when you dont have to worry about fit. I often wear it with my Missoni one piece cossie as I like all the crazy pastel colours together. Till next time!