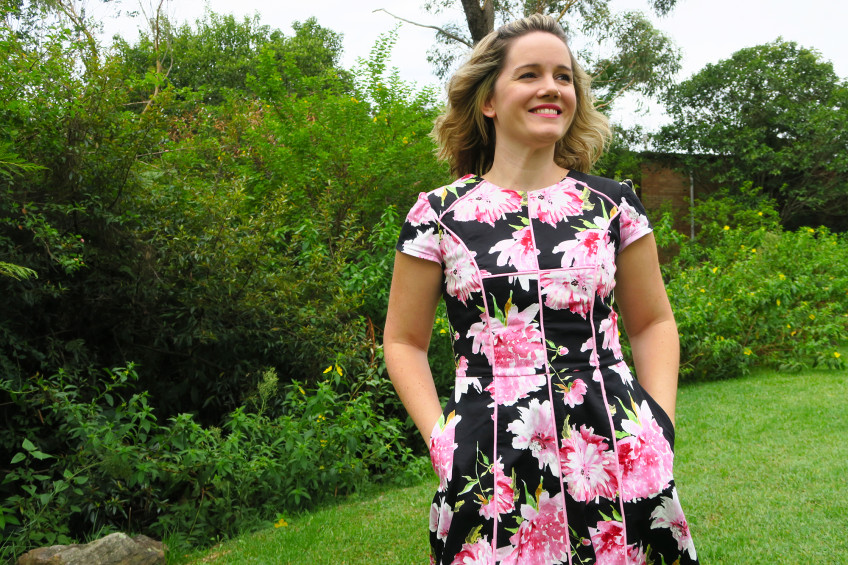 I'm about 20 handmade items behind in updating my blog, so I've set myself the goal of playing catch up between now and when I go on holidays to Japan in one month and five days. Not that I am counting down or anything! So prepare for a blog onslaught. Over the past few months I've been conscious of extending the friendship too far with my dear friend Sherry who has taken so many of my blog photos over the years. I've been incredibly lucky for her help, so thank you Sherry! I decided to give her a break and I went and bought myself a camera to take my own photos. It's no DSLR because that's just a bridge too far for me. And well, money. So I've opted for what has been described to me as a bridging camera - for the person that wants mainly point and shoot capability but can do a little extra. So I've equipped myself with a Canon Powershot GX5. I've had a bit of a play with it already, and the quality of the photos in auto mode are fantastic. I also was lucky enough to get my little brother's old tripod to use. Lastly, to be able to take delayed photos of myself that are in focus (cause you can't simultaneously press 'click' on a camera whilst standing where you need to be in the shot – unless you have Mr Stretch arms) I purchased a remote for the camera that hooks into my camera and enables me to 'click' from about 3 metres away.
Now that I am equipped to take some of my own photos I'll hopefully get clothes up onto the blog more regularly. This helps when writing about what I've made, because if I write about it a year later I've largely forgotten the construction process! Onto the dress of the hour – the Karri dress pattern by Megan Nielsen. I snapped up this pattern during its launch last year as it was pretty much love at first sight. It had me at piping. I also loved the flared skirt that isn't too flared, and the v neck back is always flattering. Given the style of the dress there are plenty of fabric options you can go with. I elected to make this dress for work purposes so I stuck with trusty cotton sateen. I've bought a lot of cotton sateen from Spotlight over the years and I find it serves me well. It washes well, doesn't require a lot of ironing and tends to keep it shape. Not to mention I can normally pick it up during one of their sales for about $10-$15 a metre, so it's a bargain option too. You would have to be a little careful of print when creating this pattern because any print which has a directional pattern will need a stack of pattern matching, and I for one could not be bothered. Even the print I ended up making this dress from I was a little unsure of, because it's quite a large print and I thought the flowers would get a little lost. But I think the overall effect ended up working ok.
I found the piping I needed via a Etsy search and ended up buying it from Landofoh online store. Thankfully the colour works out well, but it is a little thick. It's hard to gauge piping thickness online, but in hindsight I think I might have preferred thinner. Particularly when you get to sewing at piping 'cross roads' where it can get a little thick to sew through. For this dress I cut out a size small for the bodice based on the bust measurements and cut out the skirt bottom in a medium. My fabric is a stretch cotton sateen so it's pretty forgiving if fit is a little off.
It took me one go at getting the piping on before I got into a rhythm of getting it on straight and the stitching close to the piping. I used my zipper foot, and had my left hand pushing the piping into the foot as I moved it through the machine. This helped keep the stitching close to the edge of the piping. Unless you do piping all the time, I would be prepared to give it a crack and expect to have to unpick it in the first instance. Or you could be sensible and test it out on scrap fabric first. I'm never sensible. The dress ultimately takes twice as long due to putting all the piping on first, but it's pretty satisfying seeing it come together and seeing how the piping highlights all the seam work. I elected to leave out the piping on the waist seam because I think it would have made the invisible zipper near impossible to get up and down due to the thickness of it.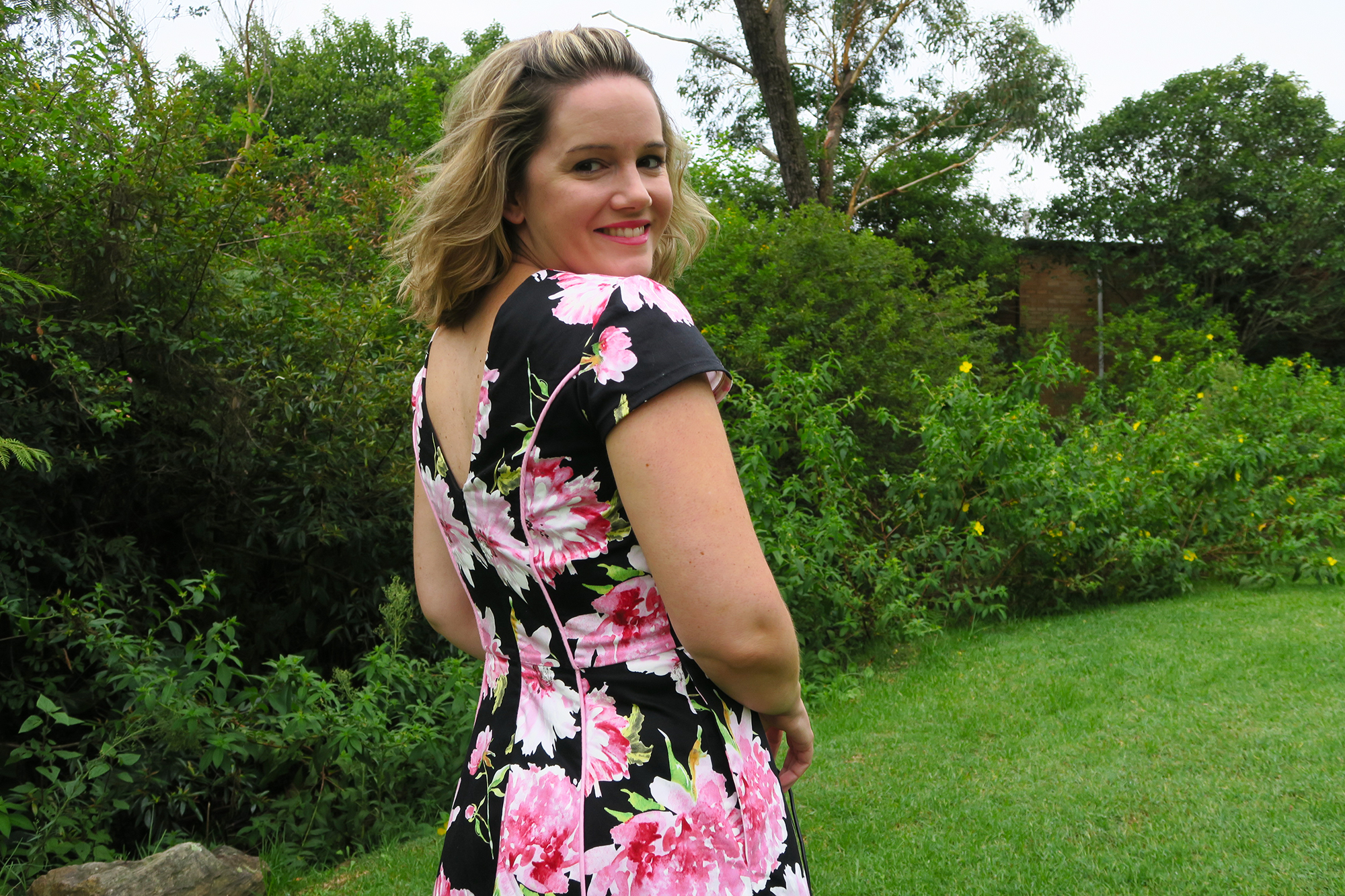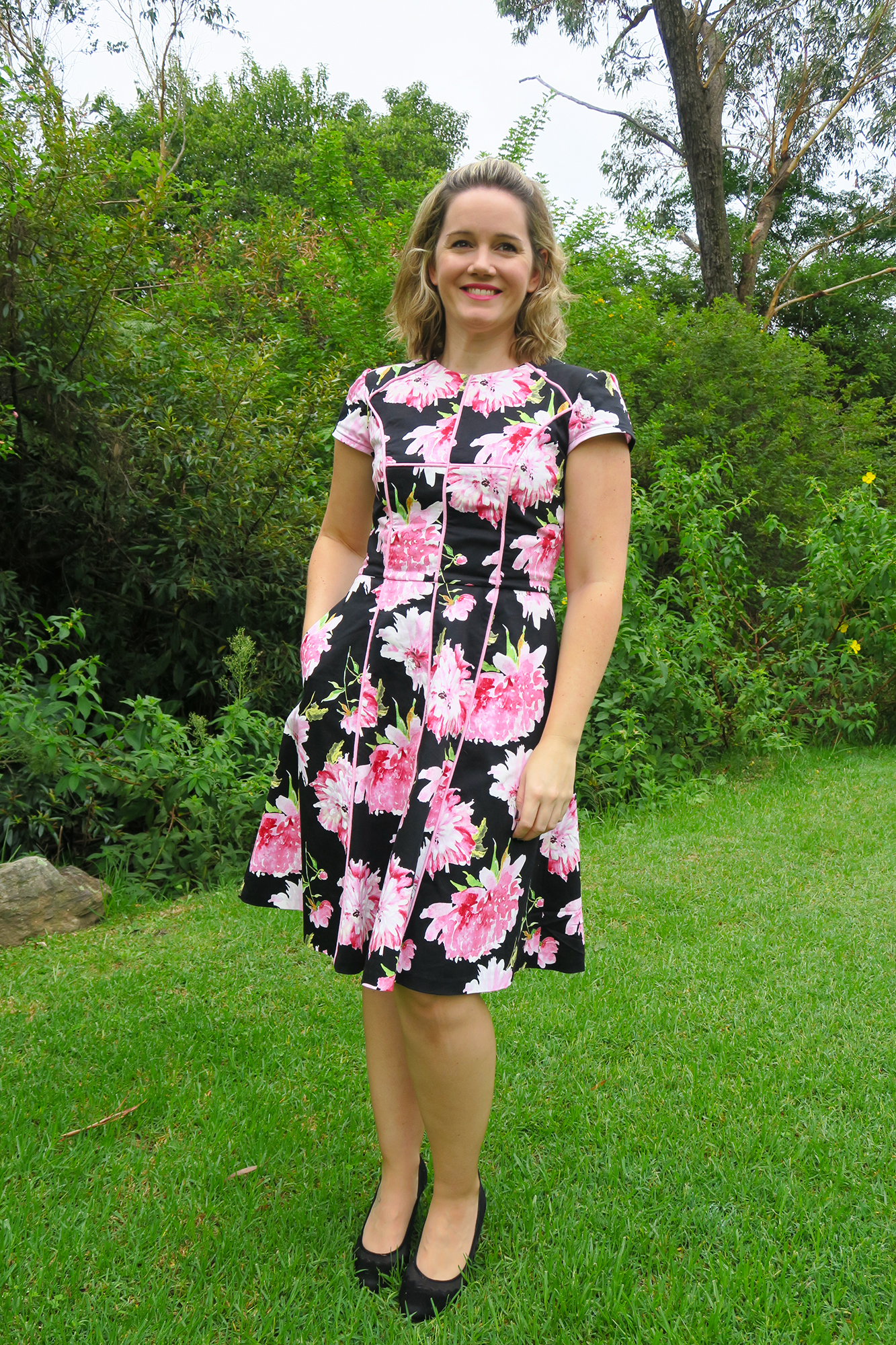 Thankfully I didn't have to make many alterations for fit, except for taking it in a little at the bust sides. Where I did really struggle was setting in the sleeves. I found that the sleeves had heaps of ease and I just couldn't sew them in without evidence of gathering. They look flat and fitted on the website images, but mine just seemed to be too big. So instead of going at it again, I just settled on sleeves which don't sit completely flat. Not quite sure how I could have changed it? Maybe just used another sleeve pattern or created an altered one based on the pattern piece. I lined the bodice with black stretch cotton and left the skirt bottom unlined because it's more a summary dress so I didn't want multi-layers. I also added about 1.5 inches to the length so it feel just above my knees.
I'm really happy with how this turned out and have already worn it about half a dozen times. This is quite a lot of wears for me given how extensive my dress wardrobe is. The first world problems of a dressmaker! Lastly, nothing feels more stupid than taking photos of one's self. It's gonna take a bit of getitng used to!