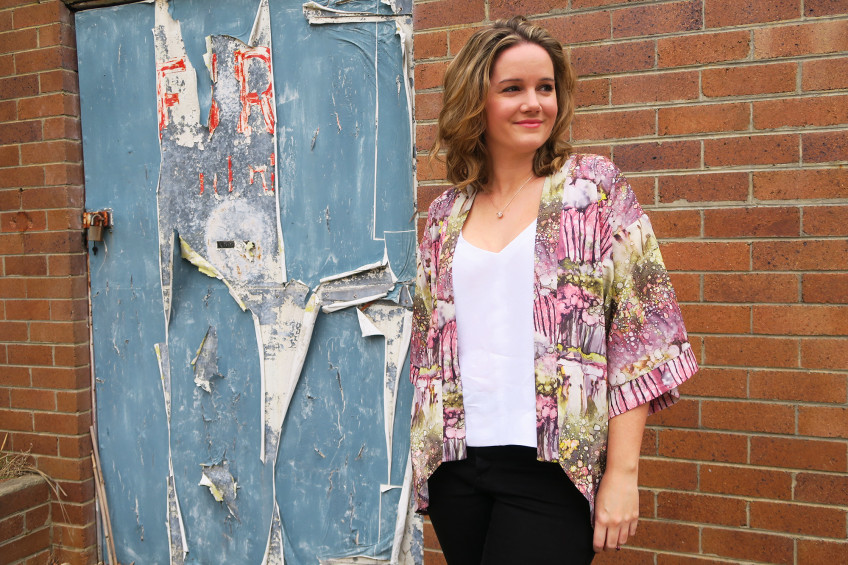 Well it's Sunday night and the weekend is almost over. Seriously, where does it go!? I spent most of the weekend studying for my uni exam that is coming up, which one would think would be like watching paint dry. However, I felt there just wasn't enough time and I'm already behind my study schedule. Thankfully it'll be over soon and I can enjoy more sewing and beach time as the weather warms up.
Speaking of warmer weather, here's my take on what to wear as a cover up as the weather gets warmer. I really surprised myself making this kimono top. It is not like anything I would normally go for. But I'd seen a few in the shops worn with jeans and thought it had a bit of style to it, at least more than a cardigan would. Perhaps my visit to Japan this year influenced my kimono dressing also.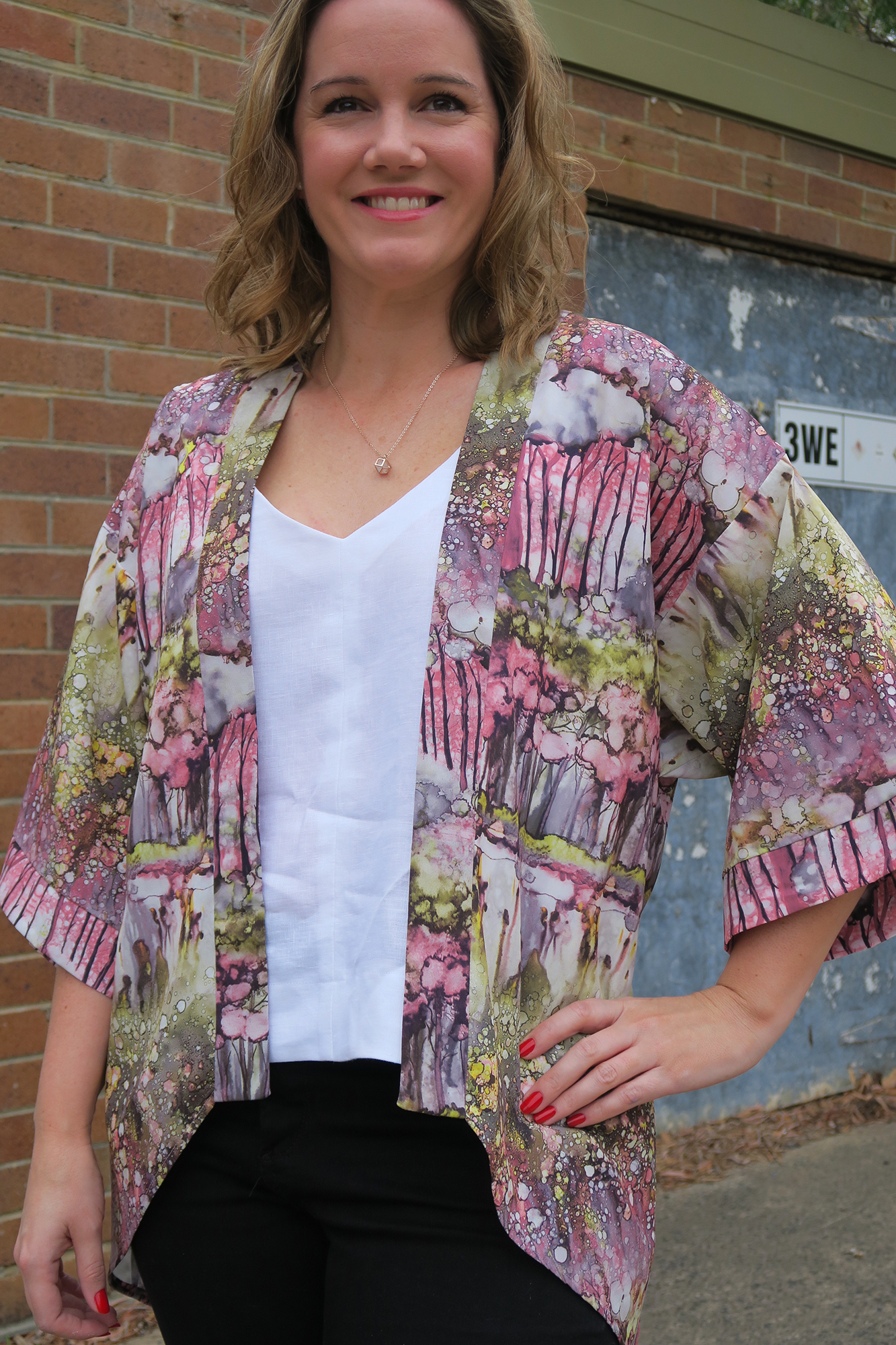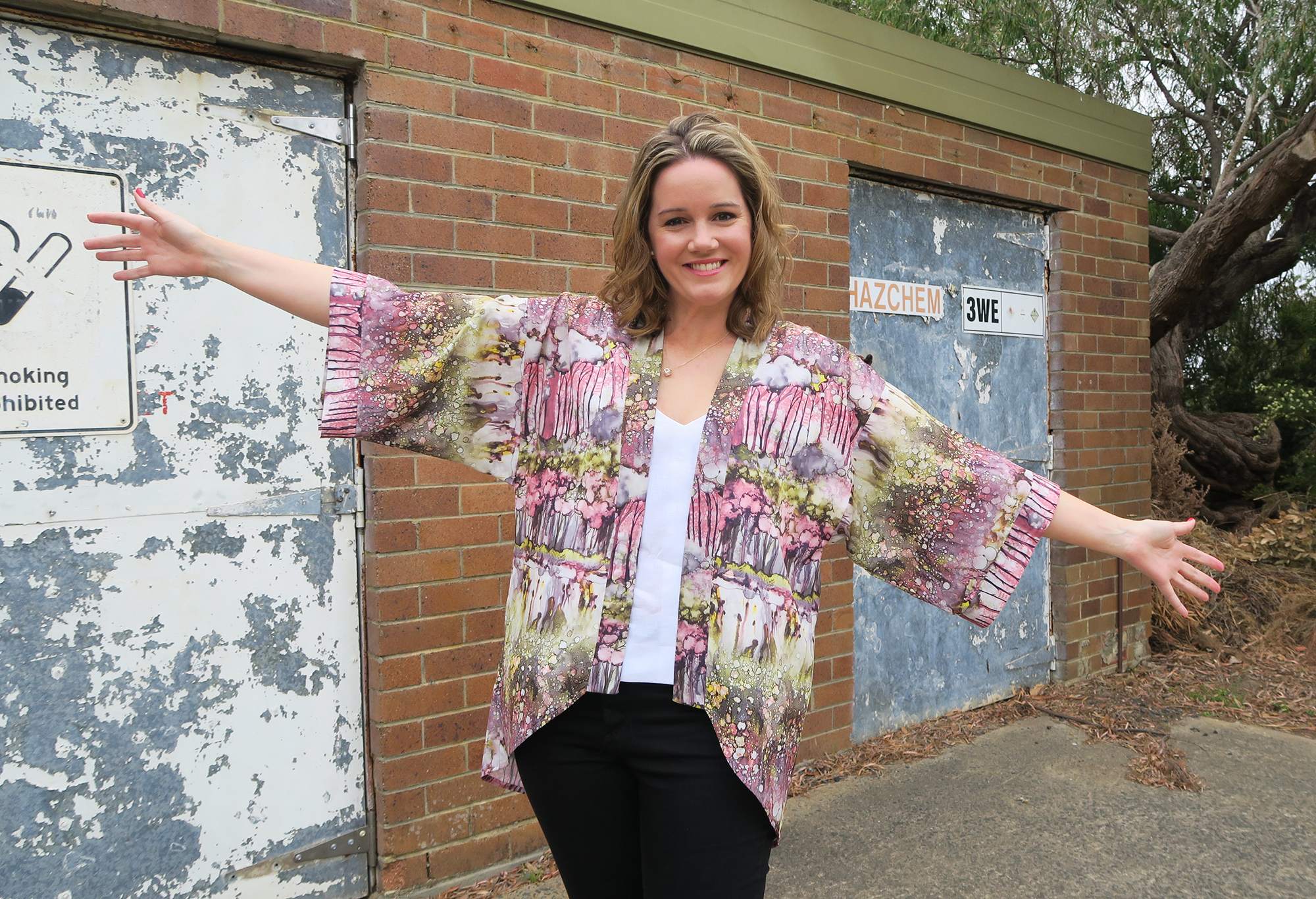 This pattern has been called a favourite by a number of pattern review websites and I was pretty sold on the image on the pattern envelope. An example of when the right fabric makes a pattern come to life. And when the right fabric came into my life I had no choice but to make a kimono from it. The pattern I used is Simplicity 1318 and I cut it out in a small.
I discovered the fabric when I was going down one of my usual Instagram rabbit holes and stumbled across it on the Fabric Godmother Instagram page. An online store I had never heard about, but this is what Instagram does to you. It's a fabric buying enabler! The fabric came in two colour ways and I actually wanted the blue version but alas it had sold out, so I went ahead and purchased this pink/peach colour way instead. It handles like a crepe de chine but is polyester and keeps wrinkles at bay - gotta love that.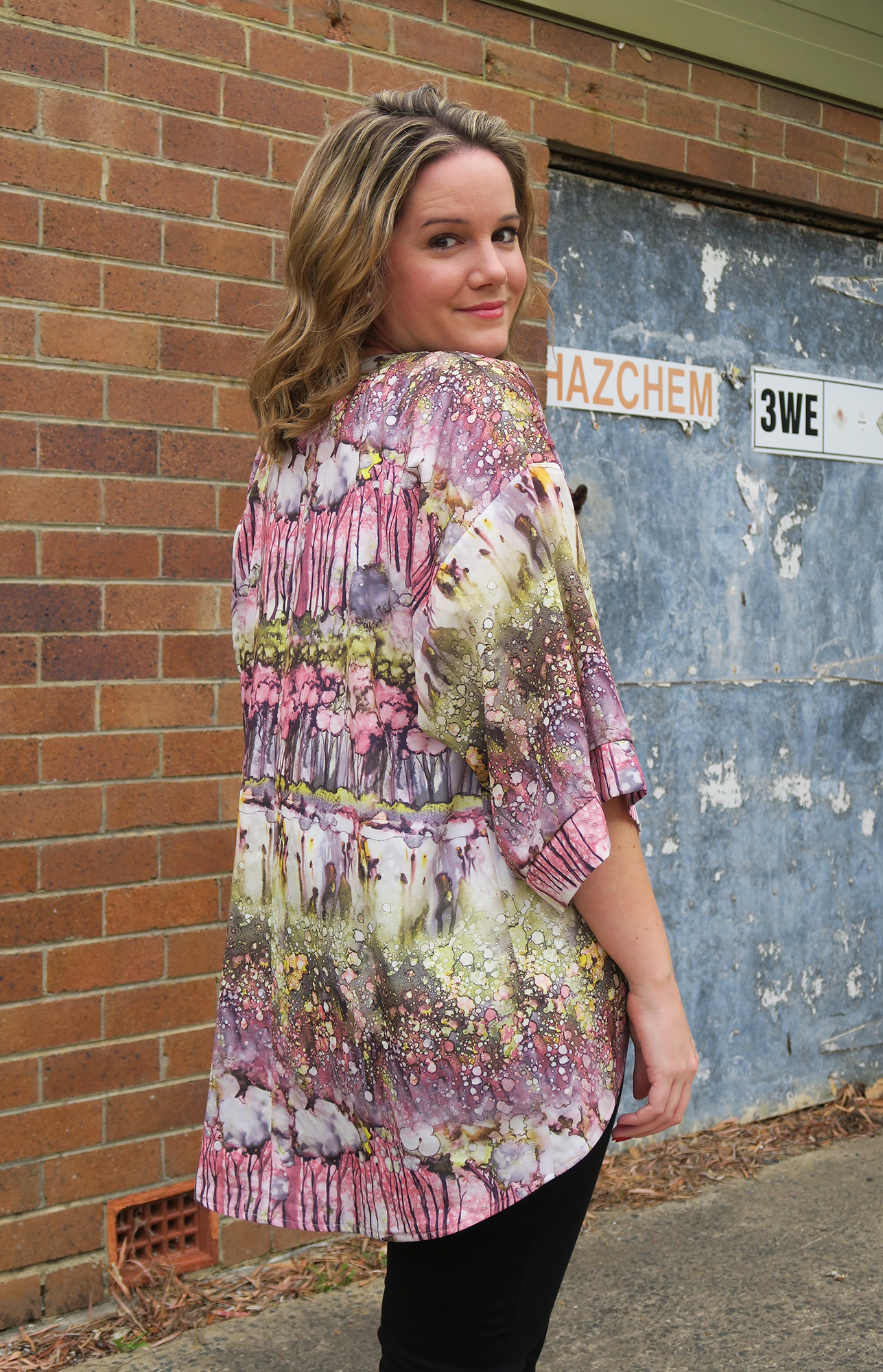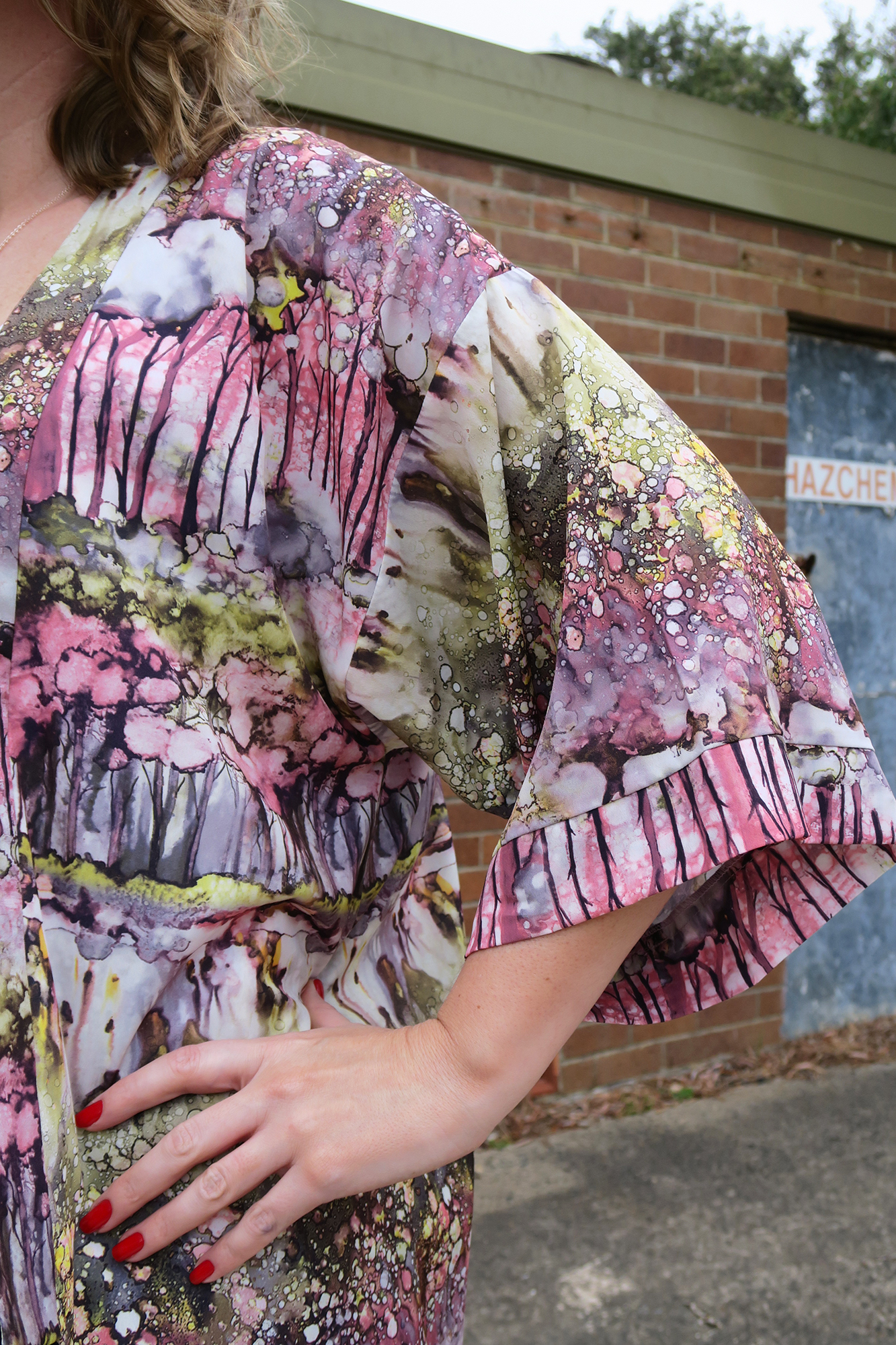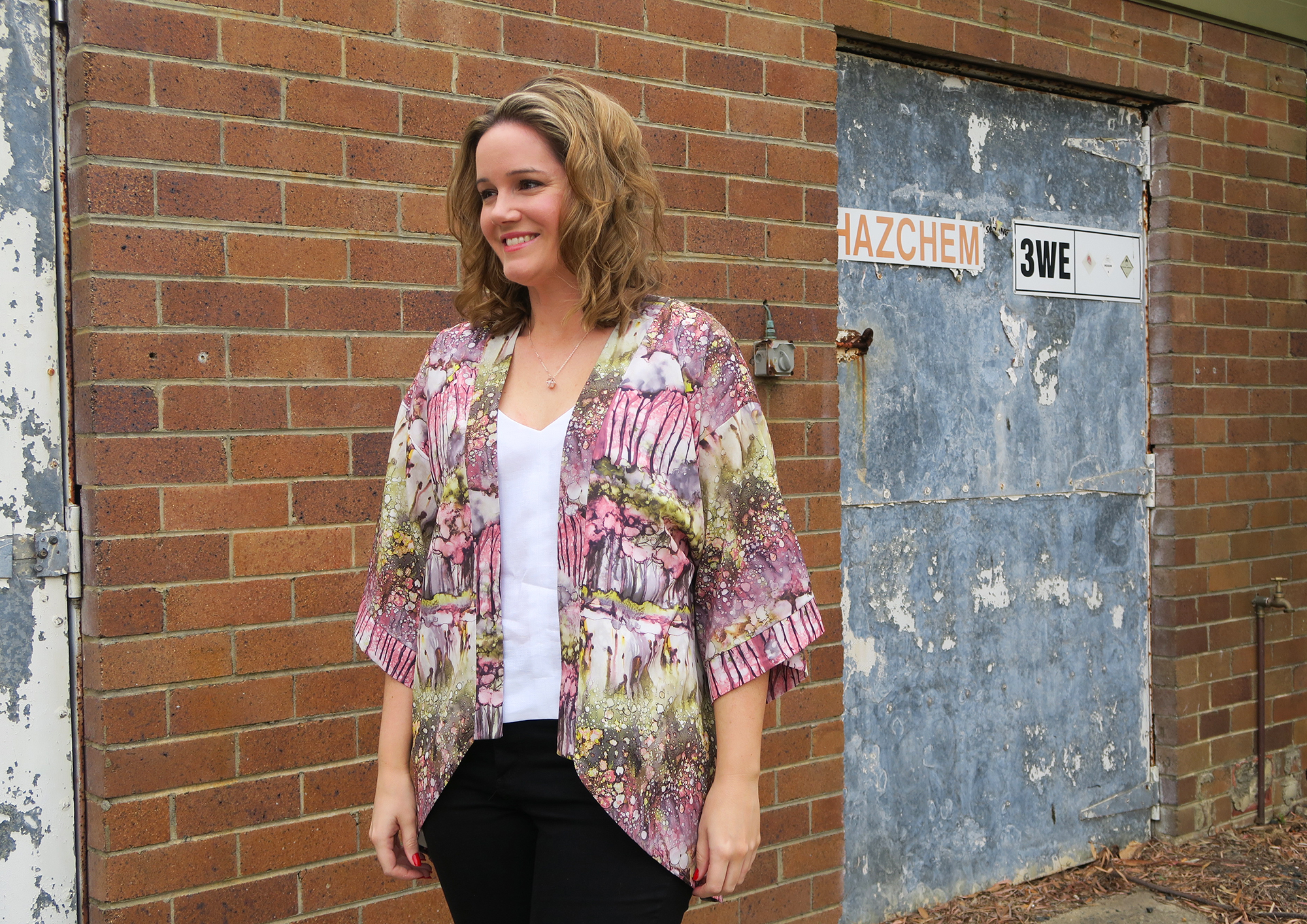 The pattern envelope calls this pattern easy-to-sew and they would be very right about it. The most complicated part of making this kimono was the pattern matching of the print on the fabric. I wanted both sides of the jacket front to mirror each other and the sleeve bands to match, so the cutting out process wasn't a quick one. Once that was done, the kimono came together without any hitches thanks to the clear instructions. I didn't make any changes to fit given the loose style of the garment. I also applied a light weight interfacing instead of medium to keep it feeling flow-y.
I wanted to loose white top to wear underneath this and my wardrobe was lacking in that department, so I went forth and made a Grainline Studio Hadley top in white linen from The Fabric Store which fit the bill perfectly. I'll write another blog post about my two Hadley tops I've made very soon! All in all I am really happy with my latest casual spring/summer ensemble. For a moment I wasn't sure about wearing this in public and thought I might use it for around the house instead, but then what's the fun in that?