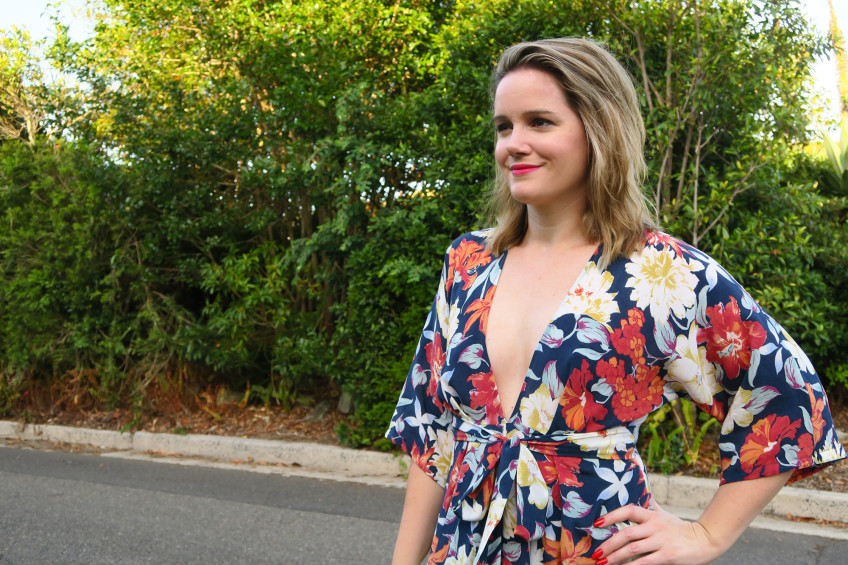 Another day, another dress to write about. I'm about the 10,000th dressmaker to make this dress, and since I have made one for myself I can understand why it has been so popular. This dress just works on many fronts, and for a lot of different body shapes. I made this to wear to a wedding back in October. The wedding was held in a restaurant on the beach front, so this felt like a good option for the event.
For those of you less familar with this dress, it is Vogue 9253 - the dress has a deep v-neck bodice with a tie waist, centre back zipper and comes in varying lengths. The sizing for this dress is a little different to the regular Vogue pattern sizes and instead has a size scale from XS to XXL. I did some reading on reviews given by dressmakers who had made this dress previously, with most saying there is a devent amount of ease that you may be better off sizing down than sizing up if you are unsure. I also factored in the reality that I have very little bust to be concerned with if going braless, so I didn't want any gaping on the v-neck. I opted to go with a size small (sizes 8-10), noting that I would normally cut out a size 12 in Vogue patterns. I graded out to the medium on the bottom half just in case.
I purchased a silk crepe de chine for the dress from Tessuti fabrics about 6 months ago. I was a little worried that it didn't have enough weight and drape to work, but it turned out to be perfect. I'd like to give this pattern another go in a rayon as I think that would be great for the summer also.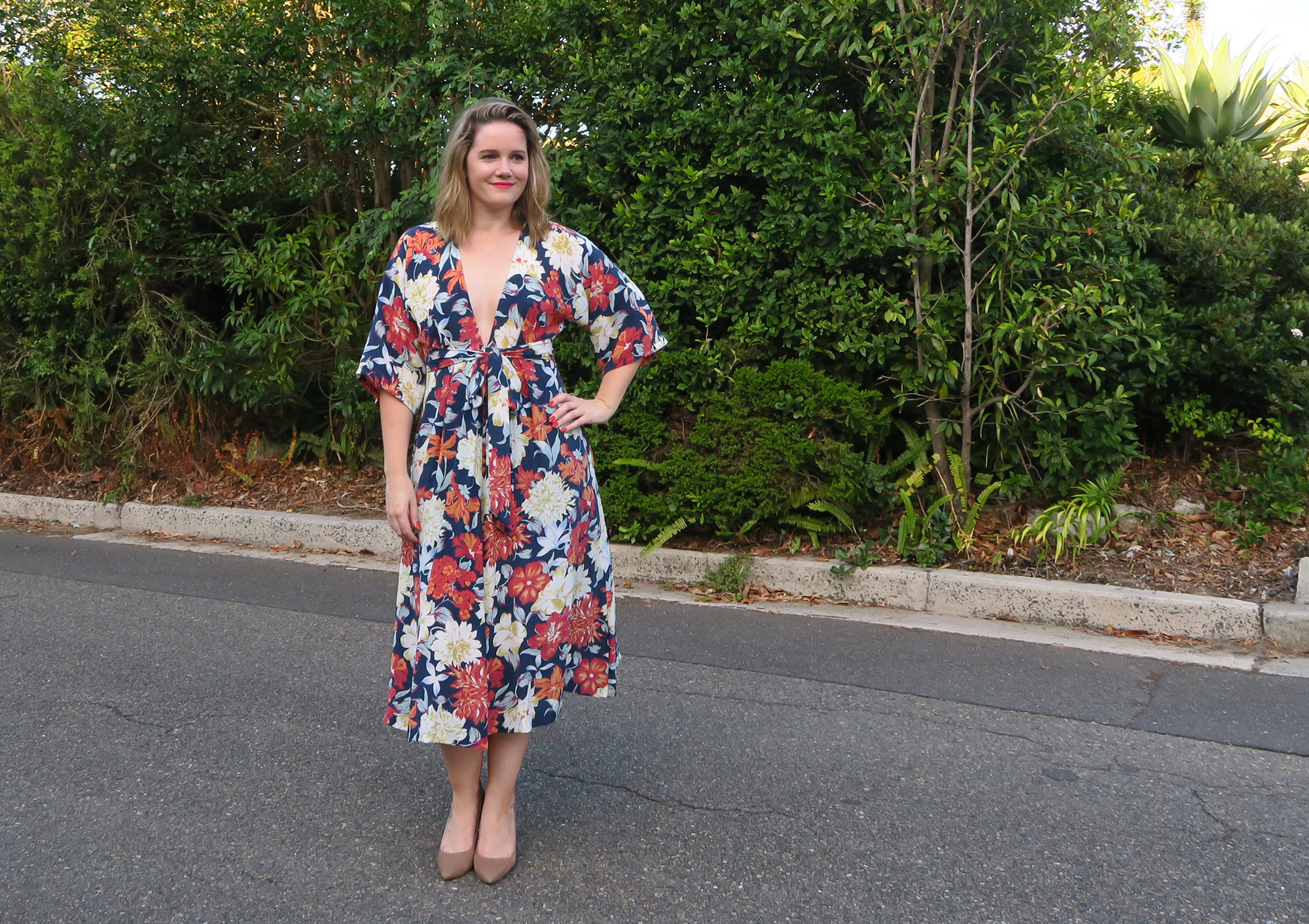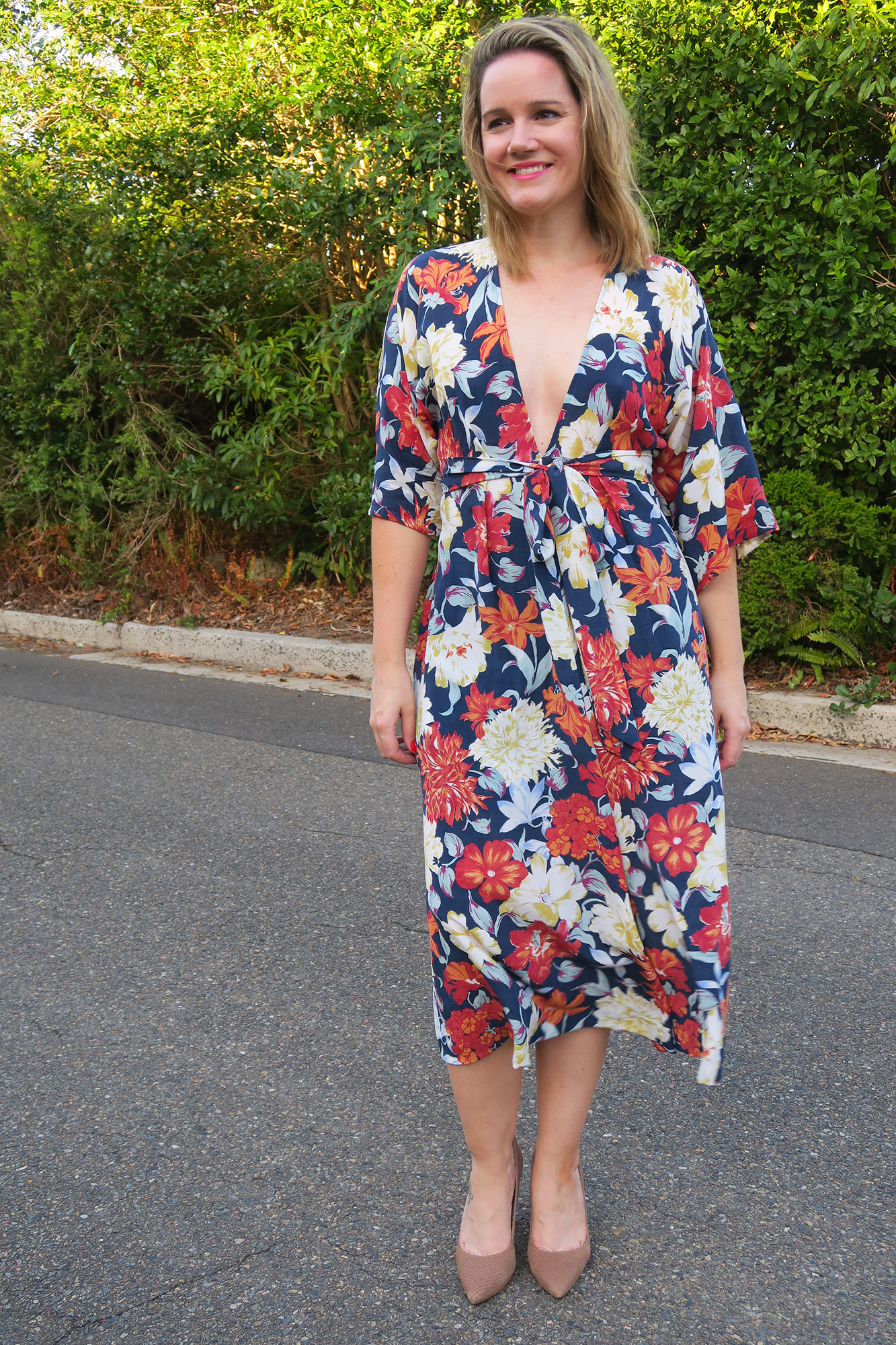 Like all the Very Easy Vogue patterns, this is a quick and easy pattern to work with. I for one was quite pleased to read through the instructions and see it would be easy to make given I was making this at the 11th hour. I finished the hem on it the night before the wedding. Nothing like a quick deadline to get the adrenaline pumping! I made very little fit changes to the dress, as the tie waist kinda pulls it all in if you felt it was a little loose. I toyed with the idea of overlapping the bodice front to make the v-neck less deep, and to enable the ability to wear a bra. But given the dress is on the modest side apart from the v-neck, I just went for it. I also did some Googling on bra options and stumbled across a stick-on deep plunge bra that ended up working a treat. The stick on bras never give me complete confidence when it comes to staying power but thankfully it held up during the night. I also added a couple of strips of fashion tape to the sides of the v-neck to avoid any potential gaping or peek-a-boo action.
I'm actually not wearing a bra in these photos. I don't often get to enjoy braless dressing, but when I do, it's great! I don't know about you, but as soon as I get home from work, my bra is the first thing I whip off. And no, it isn't because it's ill fitting. I just get sick of wearing them.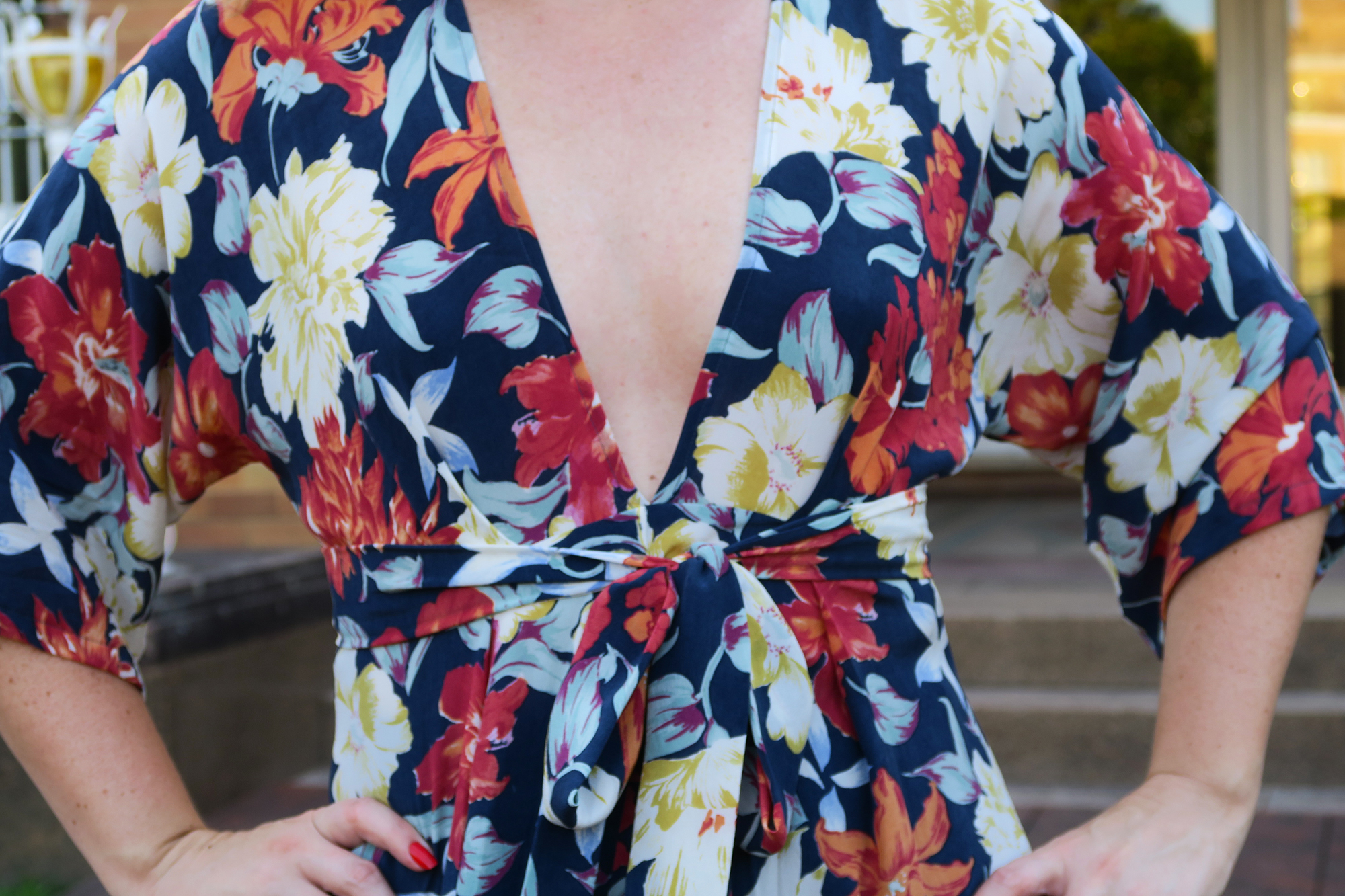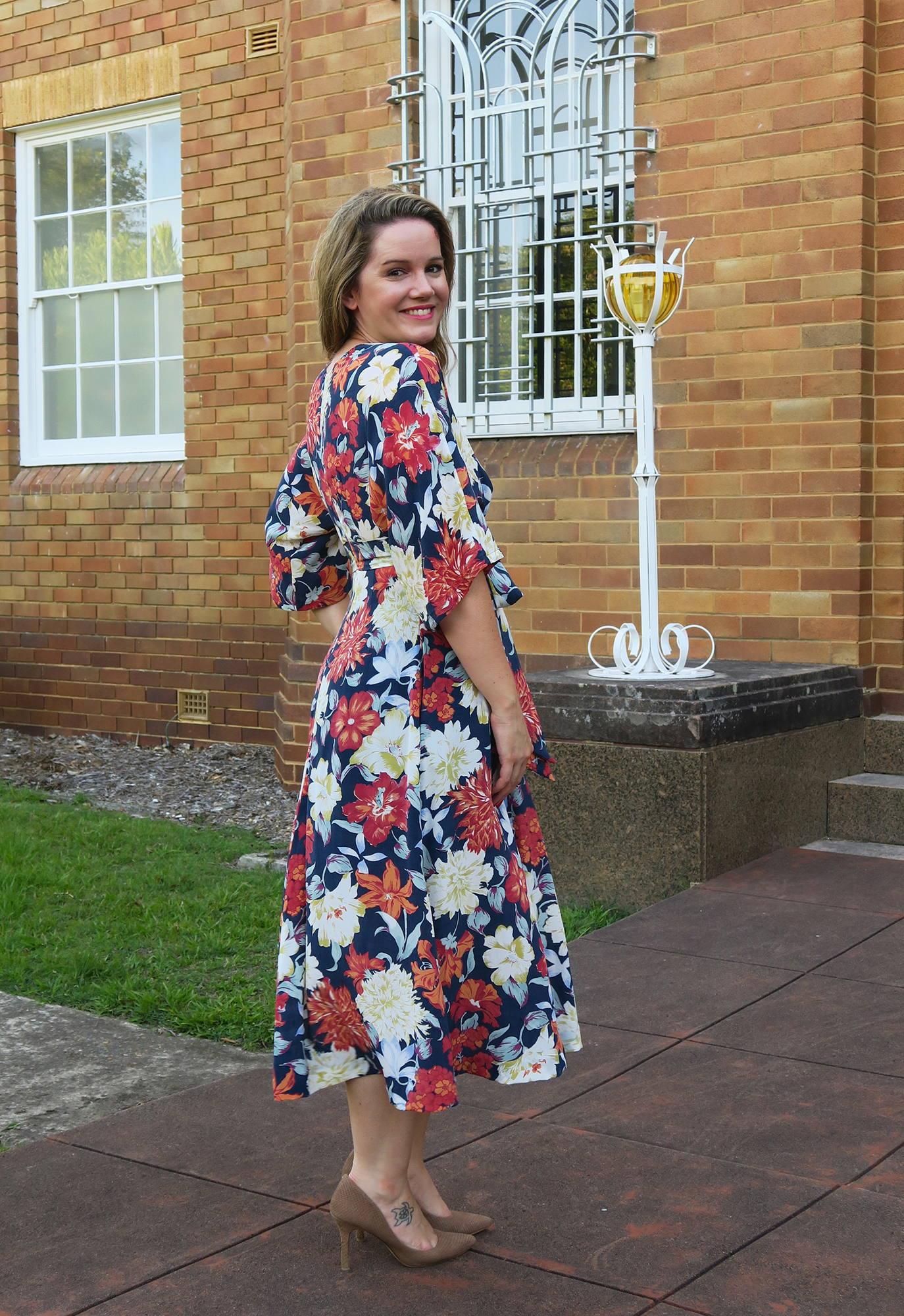 This dress is a bit of a winner and I loved wearing it. I rarely make two of anything (if you saw my pattern stash you'd understand why!), but I think I will make another one of these to wear to the beach. Thank you Vogue patterns!