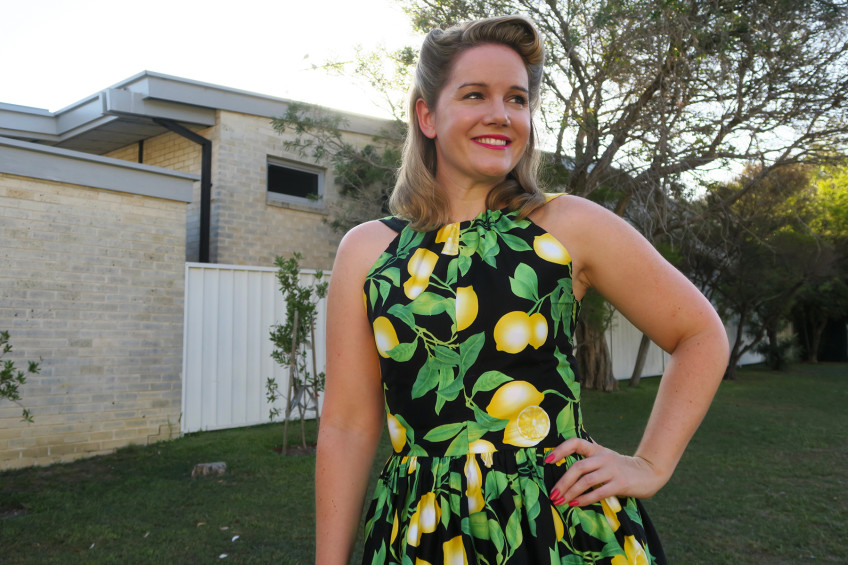 Happy hump day y'all! I thought it might be time to go back in time and sew some vintage. I haven't sewn many vintage patterns recently. Mainly because I just don't have as much opportunity to wear this style of dress in my day to day life. Particuarly now I'm in a new workplace which is a little more corporate than my old one. This weekend I will be focusing on making clothes for the new job as we get into Autumn/Winter and the summer brights need to be put to the back of the wardrobe. I love summer sewing, but I do love taking the break and working with darker colours and different fabrics, like woollens and tartans. I'll probably be blogging about my summer sewing throughout all of winter given how many more summer outfits I end up making, compared to winter outfits!
This is the second time I've sewn this vintage reproduction pattern. I just love the halter neck and the perfectly scooped back. I made it about 4 years ago in a Japanese lawn fabric, that you can see here. Sadly it's been out of print for a number of years now, but I'm sure you could get it on Ebay or Etsy if it grabs you.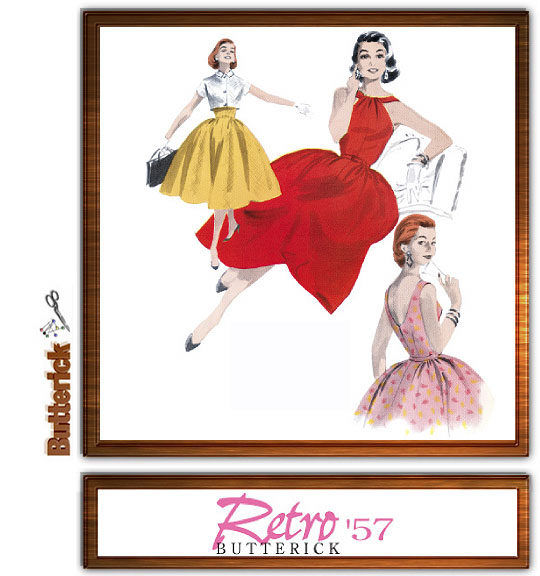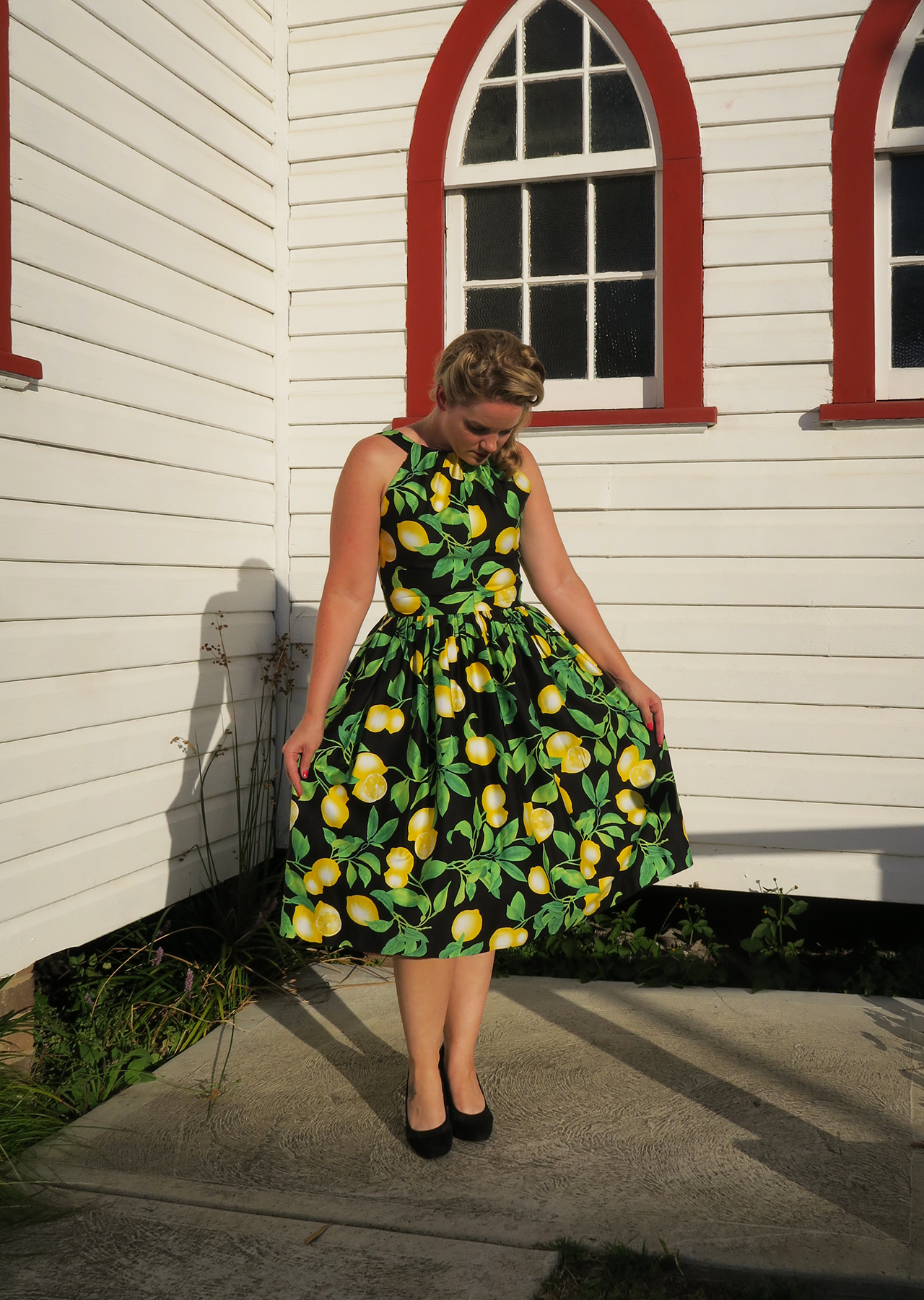 I dug into my fabric stash for this dress and used a cotton fabric I purchased from Gertie's Etsy store about 18 months ago. Ironically it ended up being available in Australian stores not long after. I just ended up buying more. :) I had originally cut it out in a size 10, but I wanted to err on the side of caution when re-making it so graded it out a little on the bodice sides just in case it was too tight. Turns out I'm glad I did. I only used the bodice from the pattern and not the pleated skirt. Mainly because I didn't have enough fabric to do the pleated option, and I always like a gathered skirt. I took a gathered skirt pattern in a size 14 from another pattern - gathered skirt patterns don't really vary apart from how gathered they are. I chose to go size 14 so it was very gathered. Especially because I often wear a crinoline underneath these dreses, which I am for these photos.
The construction for this pattern is pretty straight forward. It gets a little fiddly when finishing the seams around the halterneck, but it's on the easy side in comparison to other reproduction vintage patterns. I self lined it in the lemons fabric and finished it off with a invisible zipper instead of a lapped along the side seam.