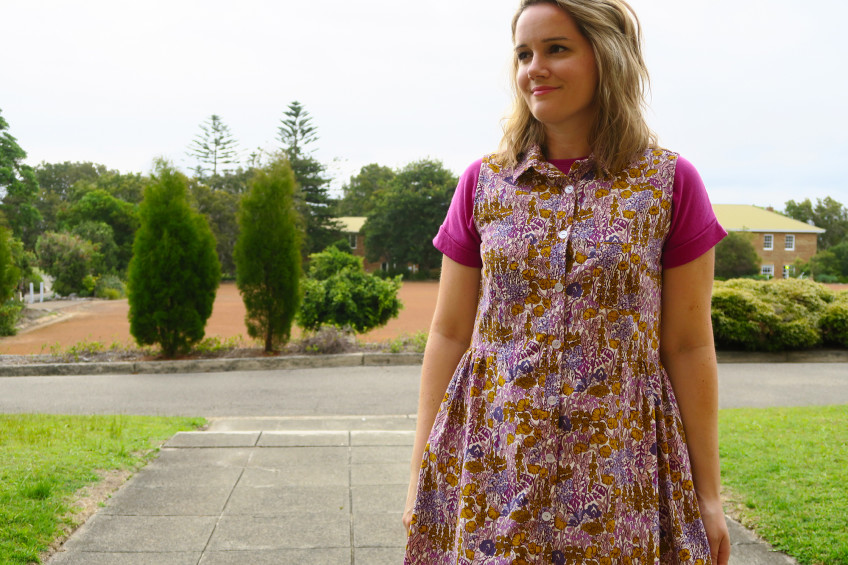 Happy new yer y'all! I hope you all had a great break over the NY. Thankfully I'm still on holidays until next Monday. So glad I took extra time off to chillax before heading back to work. I'm currently blogging whilst watching the UK's Big Fat Quiz of the Year on YouTube. Watching this quiz show is my NY tradition. I started watching it when I lived in Scotland 7 years ago, and I've watched it ever since. I'm a bit obsessed with Noel Fielding and Richard Ayoade. I'd give aything to have a dinner party with them as guests.
I haven't set any new year resolutions for 2018. No particular reason why I haven't, but I guess I figured there will be enough happening for me over the next few months without having a resolution hovering over me also. I set myself a resolution last year of reading 52 books and just managed to complete my resolution in the nick of time. I'm being kinder on myself this year and only siging myself up for 25 books this year. That's about as far as a resolution for 2018 I plan to go.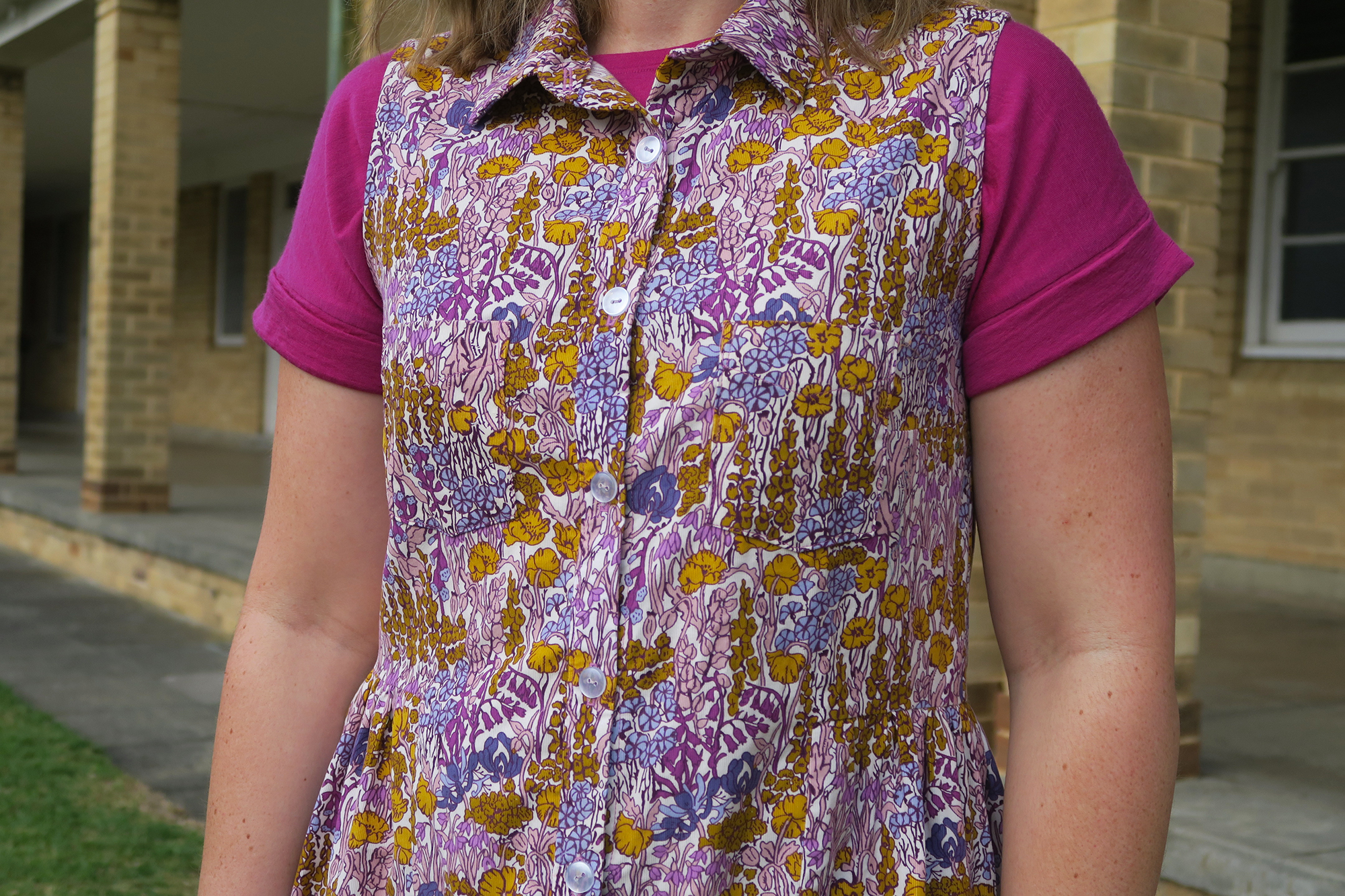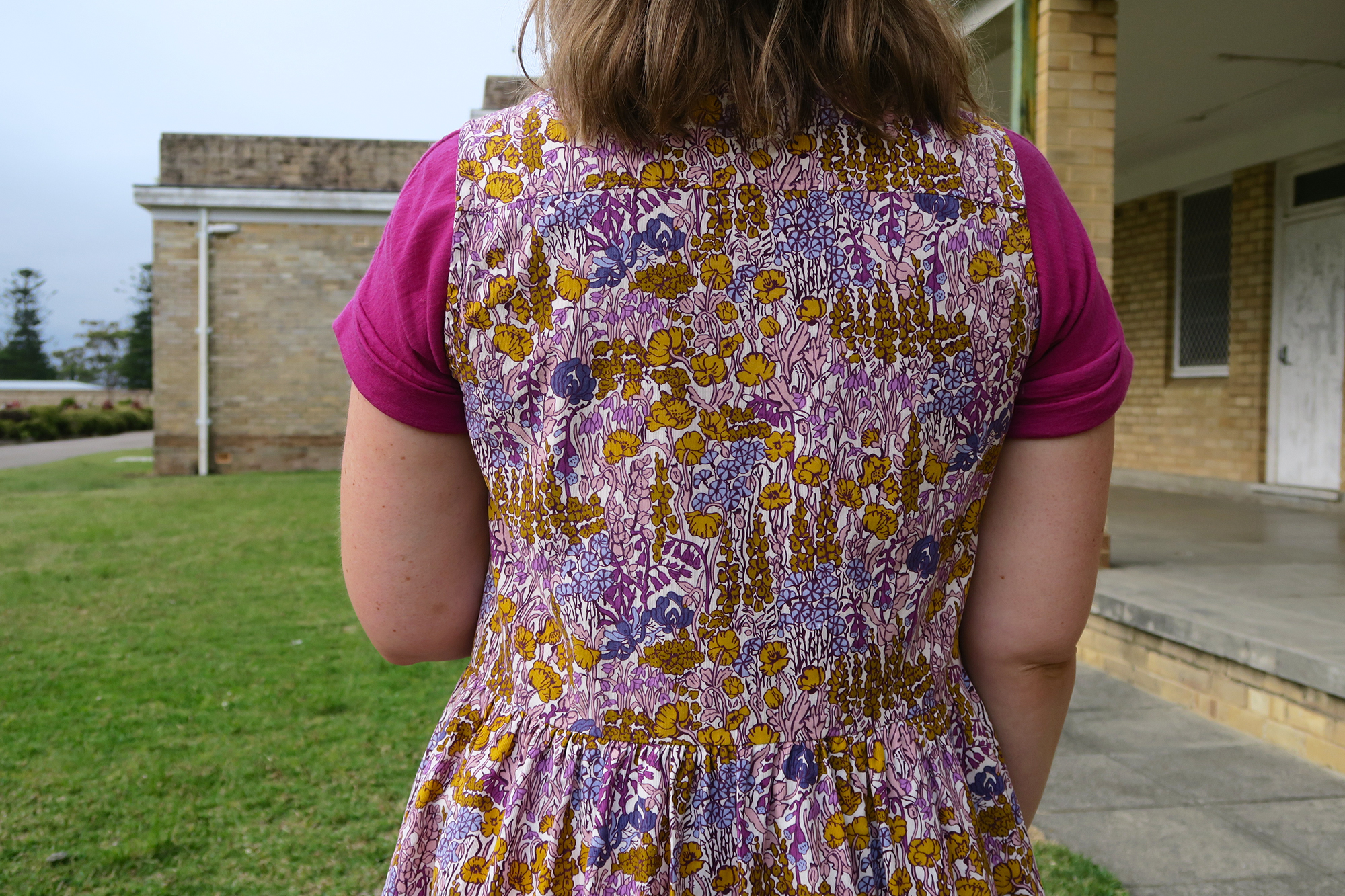 My first sewing blog post of 2018 is about a dress and liberty fabric. Seems like the best way for me to start the year! I gave another Grainline Studio pattern a go - the Alder shirt dress. I'm always looking for something comfy to wear around the place that doesn't look too much like a sack. I used my sizing knowledge from previous Grainline Studio makes to cut this one out in a size 8. I cut the same size for the Archer shirt I made last year and the fit was pretty bang on. I dug into my stash and opted to use a liberty print corduory fabric I picked up from The Fabric Store about 6 months ago. It was brilliant to sew with because the rougher corduroy finish meant that you barely had to use pins when sewing seams together.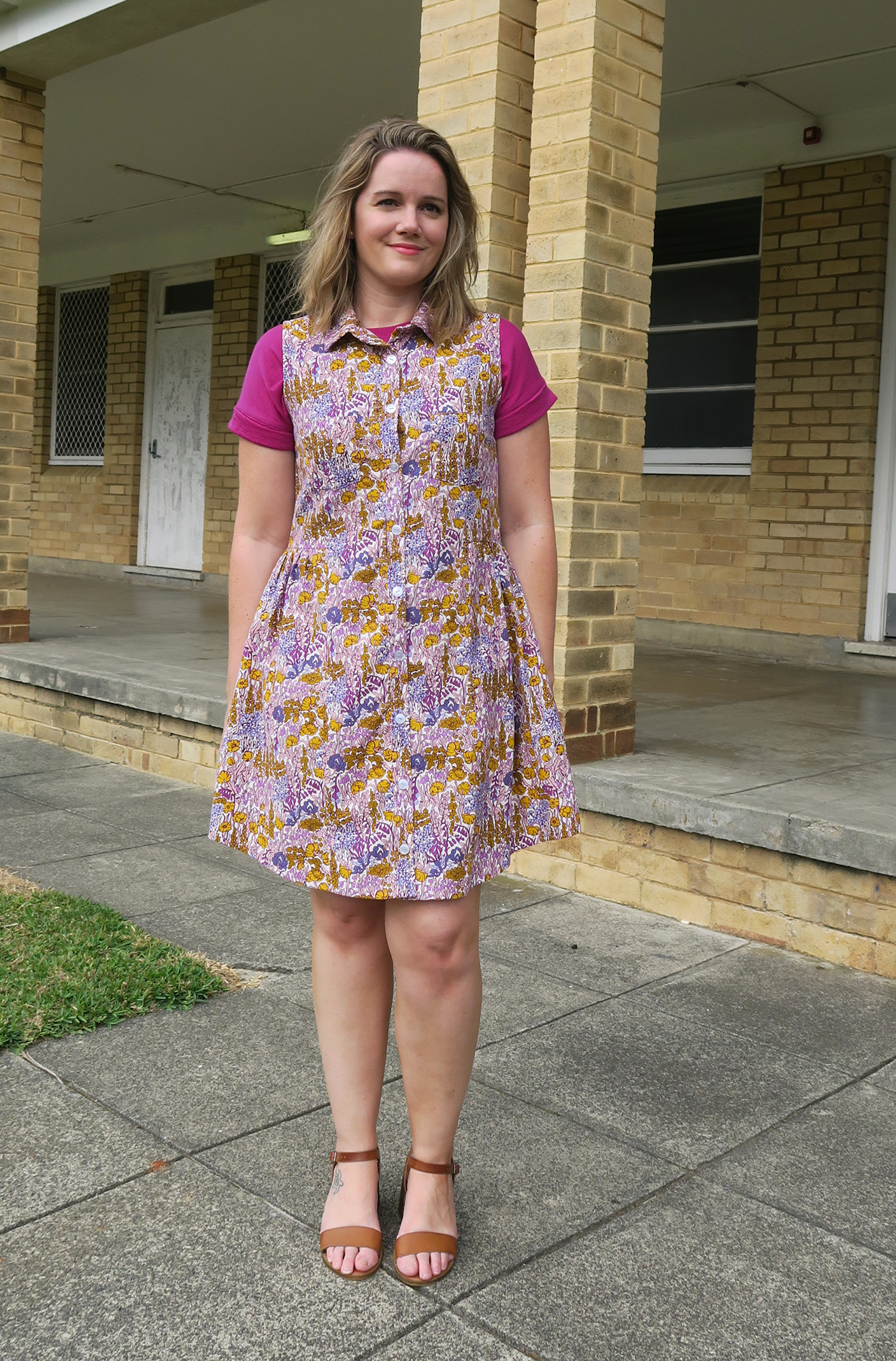 I followed the rules with this one and didn't make any alterations. I didn't even change the length, which is pretty unlike me. The instructions were clear and easy to follow. I finished it off with clear buttons down the front so as not to distract from the fabric print. I'm wearing the dress with a memade t-shirt made from lush merino jersey from The Fabric Store using the Oliver + S Bento Tee sewing pattern. A lucky find after seeing Sarah from the Fabric Tragic sewing blog make some great versions of it.