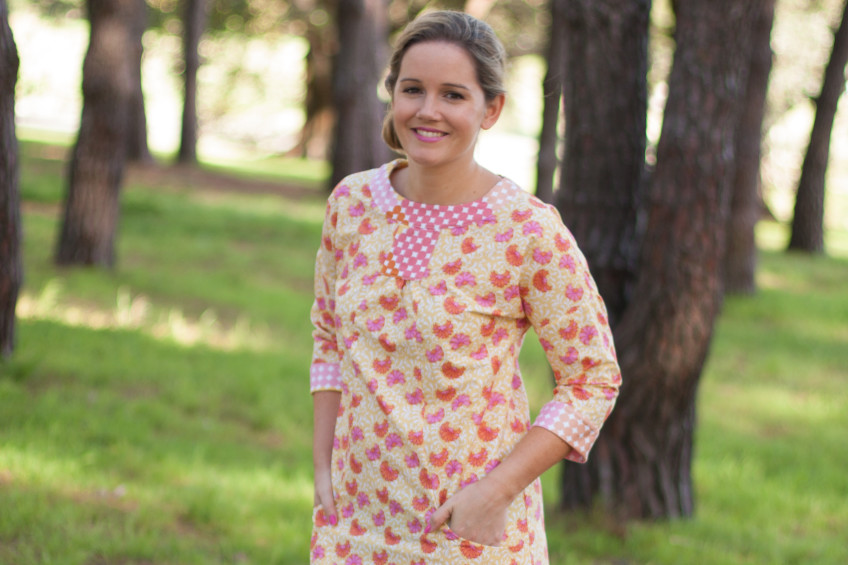 I started and finished making the dress thinking, 'hmmm not sure how much I like this'. I loved the fabrics and I did like the style of the dress, but together I wasn't entirely sold. But I cracked on to get it finished. Spotlight fabric store announced about a year ago it would be stocking Lisette fabrics. I'd actually never heard of Lisette fabrics but I liked what I saw. Bright, cheery; and good quality cotton. I also like the fact the fabrics were coming out of the USA and not directly the Spotlight's usual suppliers somewhere in Asia, where they don't produce the best quality fabrics. I also had seen that Lisette did a range of patterns for Simplicity. Primarily for children, but they do have the odd adult pattern. I saw Spotlight had both the fabric and the pattern so I gave it a go.

The dress (Simplicity 2245) isn't typically a style I would make but I thought it would be an easy dress to wear after a day at the beach and not super fitted which is what you want during a hot Aussie summer. I couldn't get past the fact that I think it has a bit of a 70's vibe going on too. I could see it being accessorised with gold chains, aviators, and big hair. Miami Barbie if you will.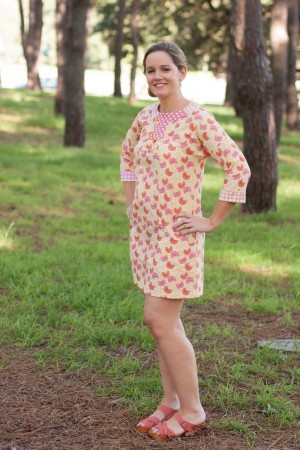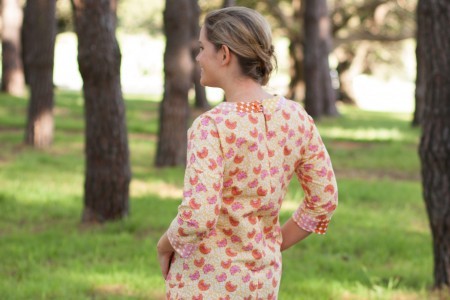 I always love working with quality cottons. Cotton is a dream to sew, easy to unravel mistakes with, easy to wash and wear, and lastly easy to fit on the body when sewing. Not as easy as a jersey, but certainly beats a silk chiffon. The pattern required only fabric, buttons and thread and had really simple instructions. I added a bit of length to the dress and in hindsight should have added more as it is still rather short! My favourite part of the dress is the pockets, I love how they fit into the seams down the front sides of the dress. I also like the use of coordinating fabrics with different patterns; the joy of buying cottons from a range. It was a bit finicky getting the loops right for the buttons, and I think in the end they are a little on the big side for the size of the buttons. I should have also made an adjustment to the hips area and added a few cms in the width as I think it's a little tight. I recommend being careful with checking the pattern sizing against your hips measurement and being generous. It would have worked better slightly more flared.