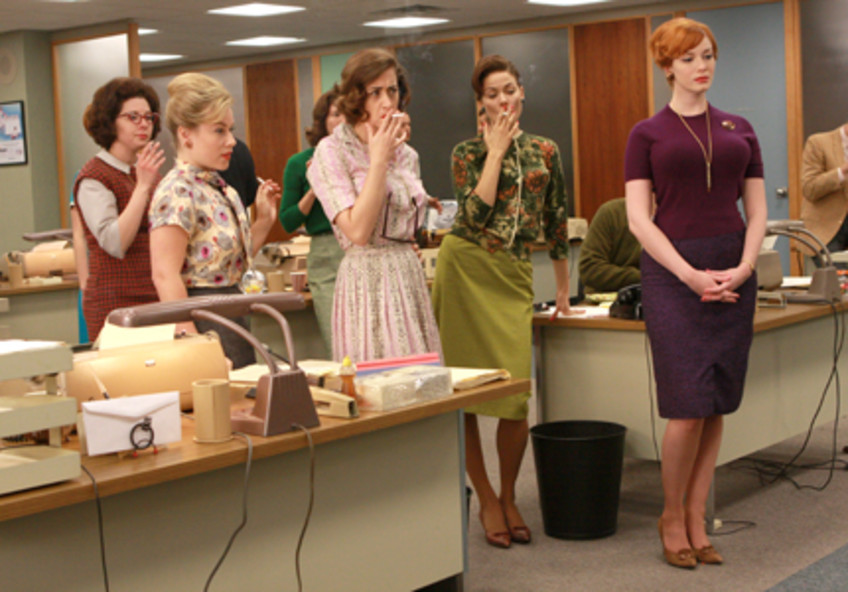 Its that time of year again, Mad Men is nearly back on our screens. I freaking love Mad Men! Ever since it hit our screens I have been obsessed. If I said I only liked it for the story lines and that I never noticed what they wore, well I would be a total liar. I think half the reason I love the show is it's 1950's/1960's back drop and utter dedication to getting the era right. I could live in the outfits that Betty, Joan, and Peggy dress themselves in.

One thing I love about my obsession of the Mad Men clothing is that I am not alone in my obsession. Websites are dedicated to it, and vintage lovers are spending many hours at their sewing machine to recreate the looks. Its so inspiring.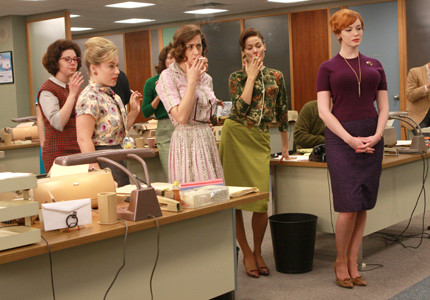 One such fan of the clothing is Julia Bobbin. Last year, Julia's love of Mad Men led her to creating the Mad Men challenge. A brilliant idea for all us sewing sisters (and brothers). I enjoyed seeing the entries of those who entered the challenge last year and vowed to give it go if it was every running again.

Well, its 2013 and Julia's doing it again and I am in - yas!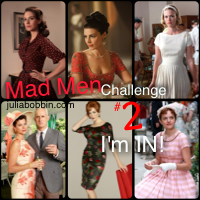 I've pretty well decided what I will make as its been in the wardorbe waiting to be put together all year now. I saw an image  of Betty Draper in a strapless brocade dress, which I will use as my inspiration. I will keep you posted on my progress.