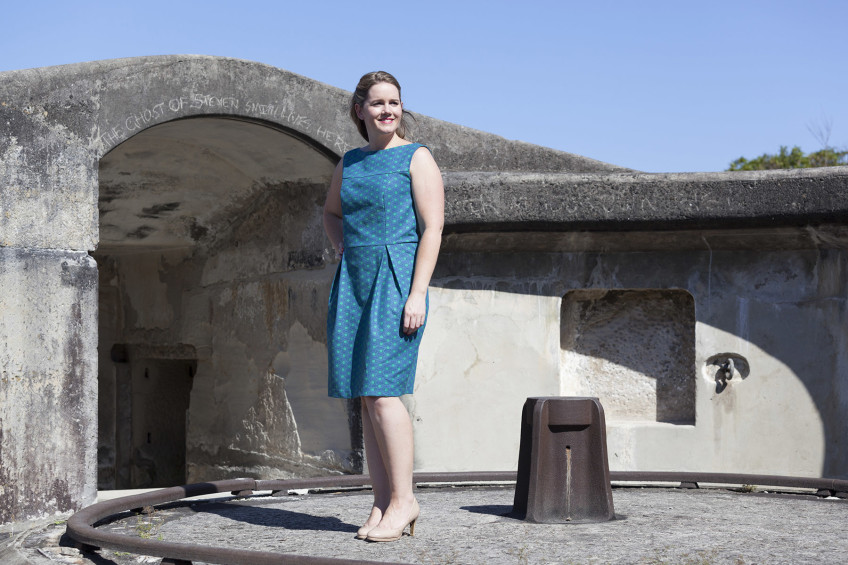 Late last year Kennis Wong from Itch to Stitch sewing patterns contacted me to pattern test her new dress pattern - the Marbella. I jumped at the chance as I've never said no to sewing up a dress. Afterall, my wardrobe is about 80% dresses. I've never been contacted to pattern test before so this is a bit of a first for me, and I hope I can provide some good feedback on my experiences of sewing the dress up.
The Marbella dress has a fitted bodice with princess seams and a wide boat neckline. It has a tulip skirt bottom that is designed to finish slightly above the knees and you can opt to have pockets or not. I chose not to. Lastly, it has a invisible zipper closure on the back and skirt slit. I headed to The Fabric Store in Sydney for supplies and ended up with a Tory Burch thick cotton with some lycra in it. I think a fabric with a little stretch works well for this dress. It's the kind of fabric that is fabuous to sew with.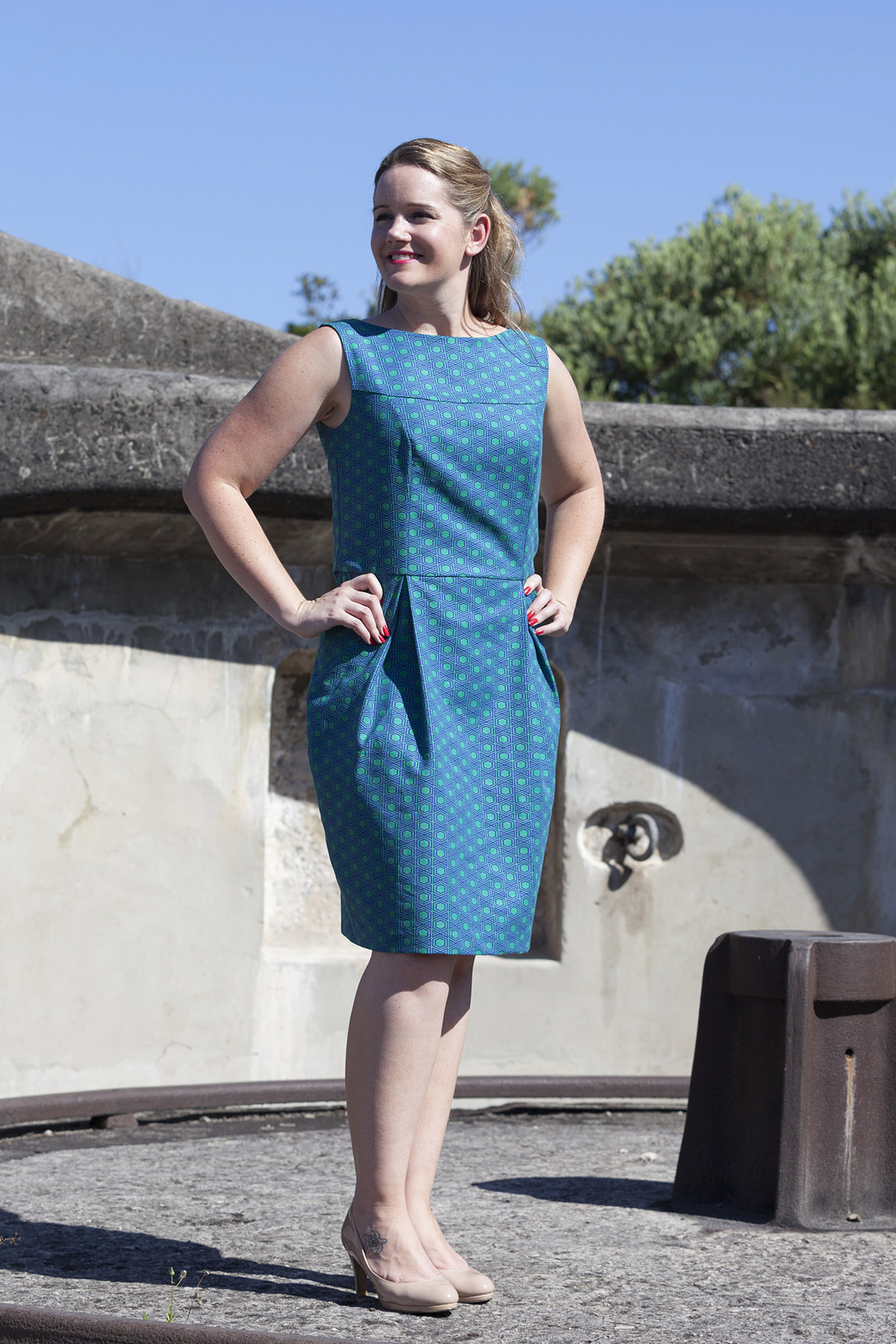 The pattern comes in a wide range of sizes so it really should suit pretty well everyone. Based on the sizing chart I cut out a size 4 for the bodice and a size 6 on the bottom. This perplexed me a little as I took those sizes to be US sizing and when I convert that to Australian sizing it has me at a size 8. I can tell you right now I've not been a size 8 for a loooong time. So I recommend not looking at the sizing in comparison to the sizing in your country and just following exact;y what shows on the chart and consider going down a size if unsure. The sizing of this dress was my first realisation as to why you should do a muslin when working with a new pattern company. I usually sew from the big 4 sewing companies and also some of the bigger independent pattern companies and the sizing has always been pretty easy to figure out and I know what I am in for from experience but this was new and therefore different.
When I fitted the bodice on me it was way too big and I ended up taking it in about 1 inch on either side seam and again more at the centre back. Seeing the photos now, I think I could have even gone further. I should have gone down at least one more size. The other thing I noticed was there is quite a bit if gaping on the waistline near the centre back. I'm not quite sure how it happended as I've not experienced that before...but another reminder about making a muslin when working with a new designer.
I loved the tulip skirt. In fact it was the first tulip skirt style I have ever done. I have always been nervous about that style making me look hippy but I think I am now a convert. Next I think I will try By Hand London's Elisalex dress, it has a great tulip style skirt. I added an inch to the skirt bottom of my dress so it finished just under the knee as I'm not a fan of shorter for work dresses.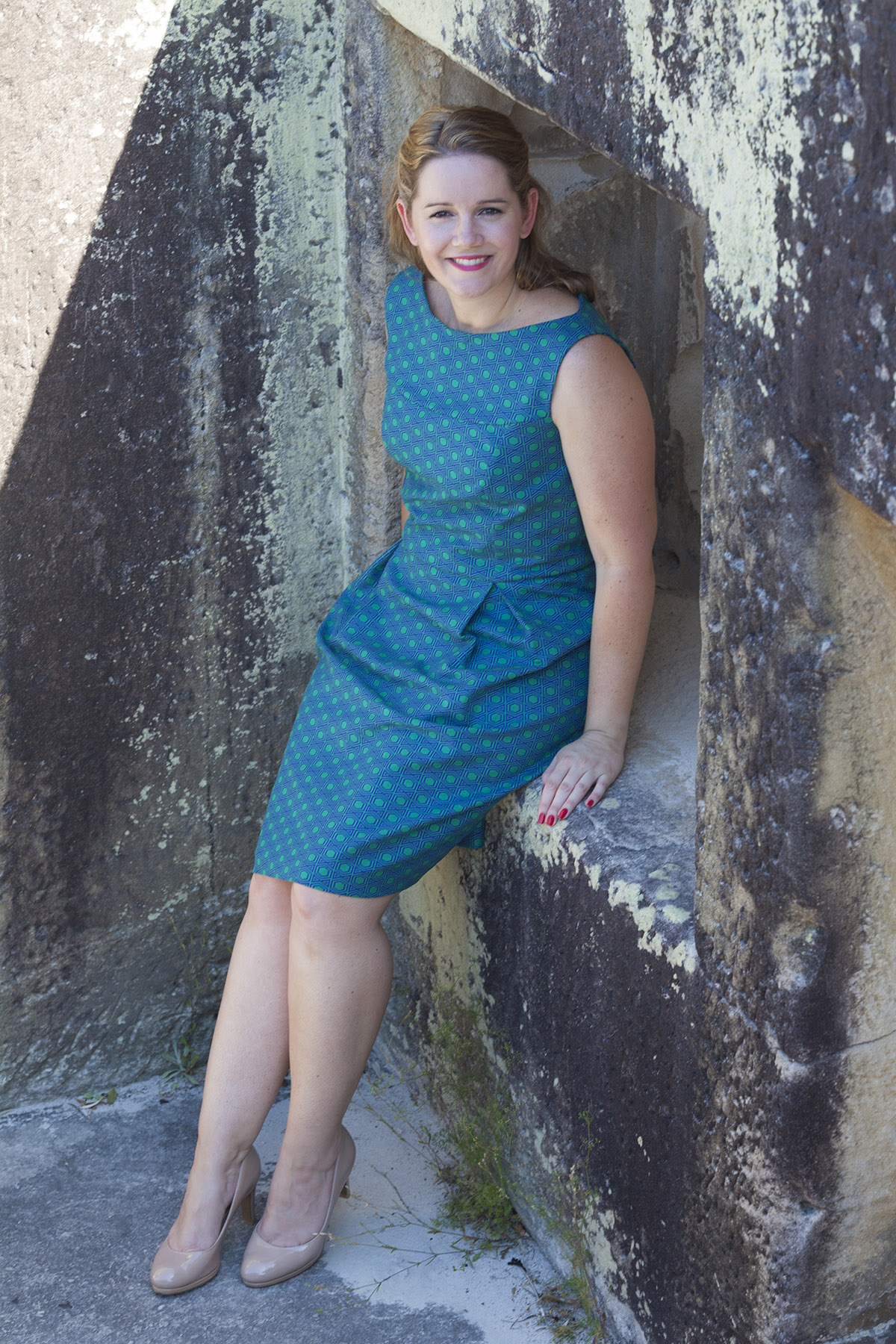 Another thing I would adjust with this dress but hadn't realised I should until I had almost finished, was that the waistline feels a little low for me. I sew up vintage patterns quite a lot and know I like a high-ish waistline but I think this would have been more flattering on me had the waistline been 1 inch higher. Again, muslin muslin muslin!
Overall I'm not really happy with the outcome of the dress. Because I am pretty particular about fit I need it to fit really well so I feel good wearing it. One seems to go with the other. But I want to blog everything I do, good and bad. Sewing for me is an endless lesson. I would have thought after almost 20 years of sewing on and off I wouldn't still be improving and learning but I am. I still have a long way to go...but I have come far too! I think this is a good sewing pattern for someone after a classic style dress pattern but I do suggest doing a test run first.