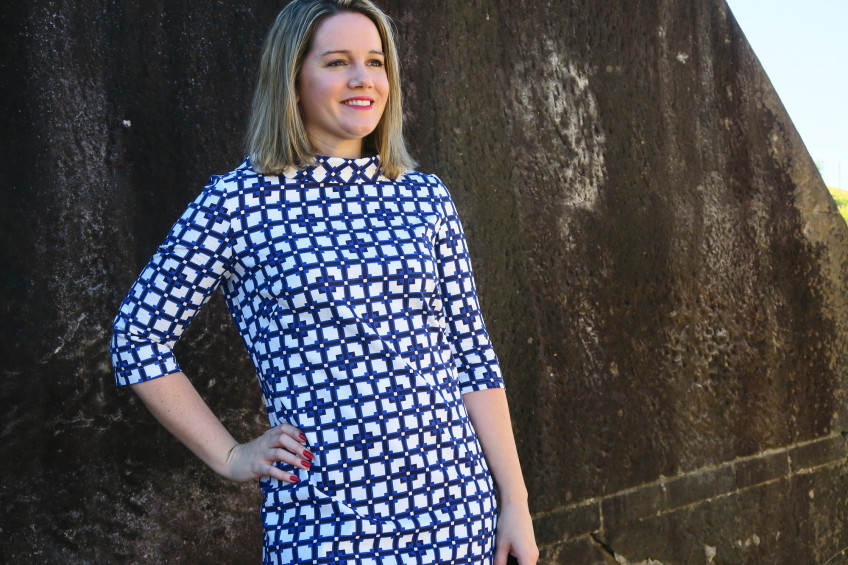 In looking over the photos I took of this dress I've come to the conclusion that I must have been going through a 1960's moment when I made it. Not an unusual thing for me I guess, I've now sewn up a few 60's style shifts for work. I actually made this dress over 18 months ago, but I didn't want to forget about it in the back of the cupboard and not catalogue it on my blog. I have worn it once during winter with black tights and it's a comfy choice...I'm not really sure why I don't wear it more often. Words coming from me often enough, given my me-made wardrobe is busting at the seams.
This is a really simple make that can be knocked up quickly. Although I made my life a little more difficult given my fabric choice and the need to pattern match. The pattern is New Look 6145 - a really simple shift with my favourite kind of darts - french ones. I always prefer french darts on my frame than the ususal bust darts. I just find they make a more flattering shape to the outfit. The dress also has a wide bias cut fold-over collar. I think this is the part that screams 1960's the most to me. As does the 3/4 sleeves - love these too.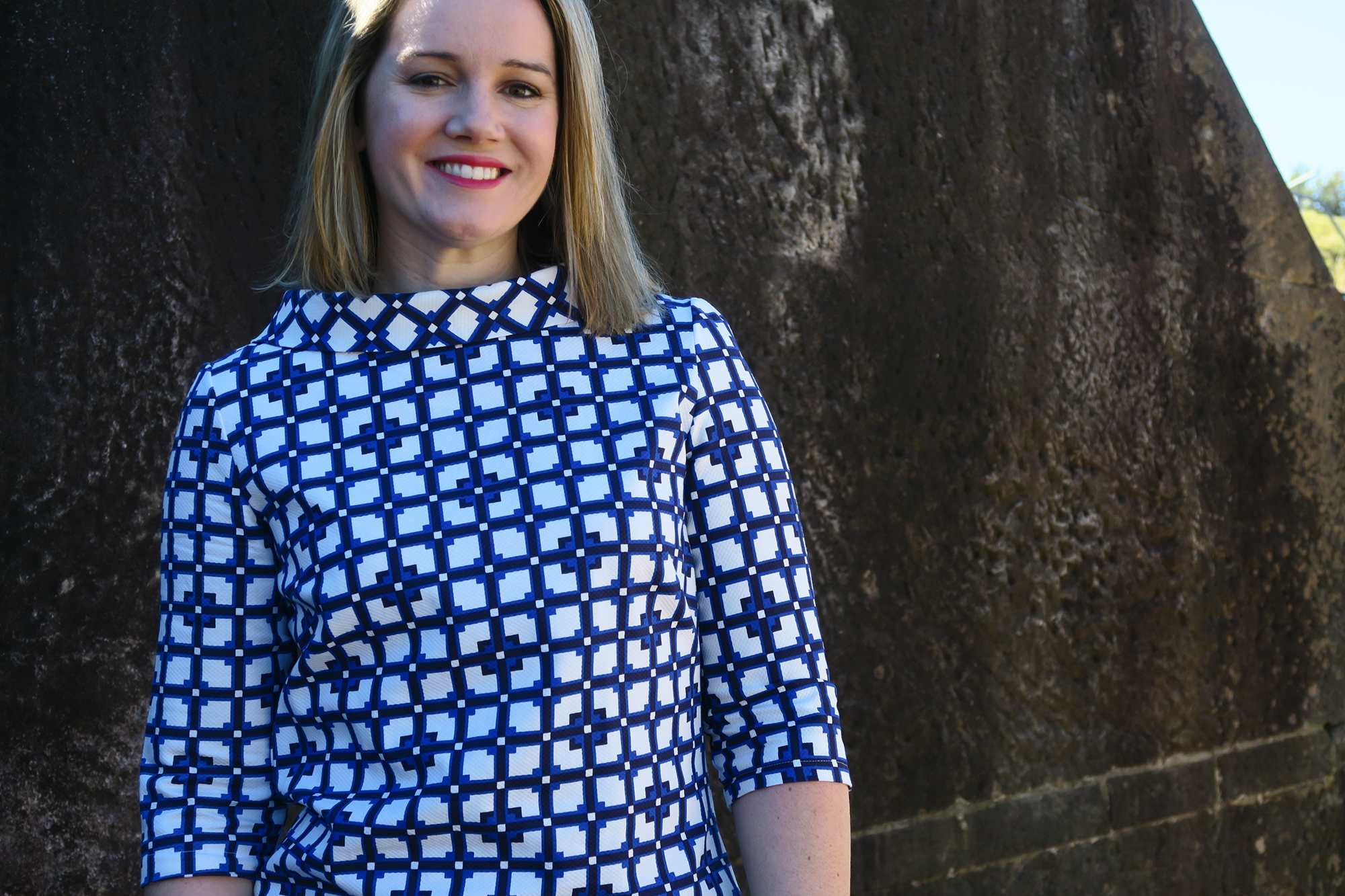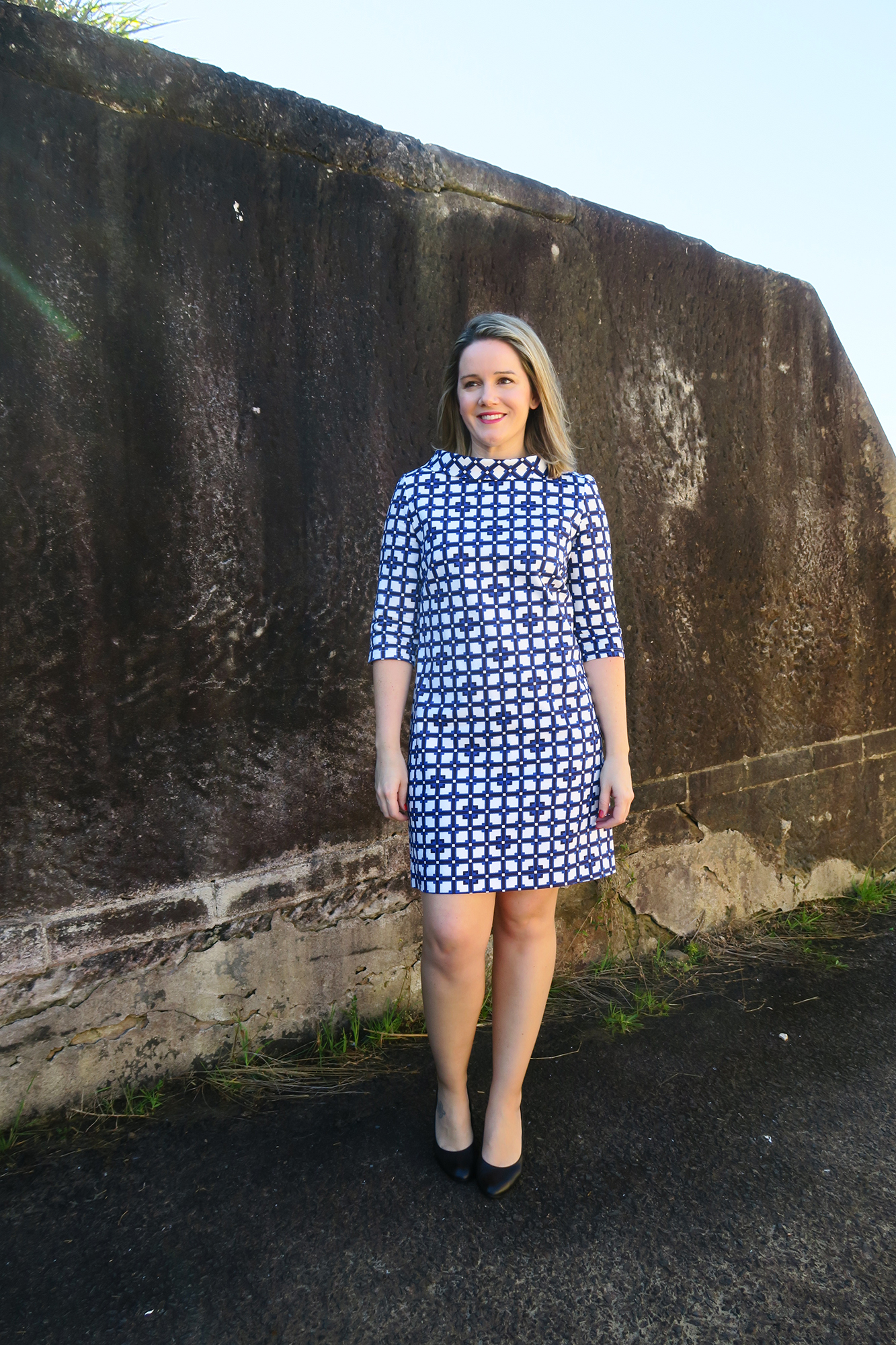 I cut out the pattern in a size 12 but I graded out to a size 14 around the hips. Whilst the shift style isn't completely fitted to my shape, it does sit pretty close to the hips, so if you're between sizes, go the size up just in case. I also had to make a narrow seam on the sleeves as they were a little tight on my arms. The fabric I used was from Spotlight and is a waffle cotton. I loved the geometric print and it was a strong cotton but didn't feel stiff like some heavier weight cottons can. I stupidly didn't buy enough of it at the time and ended up having to hunt it down in another Spotlight store, just to buy an extra half a metre - so annoying! But thankful I did find more of it given I had started cutting into it already.
As I mentioned, the dress came together pretty well. I finished it off with a invisible zipper in the back and paid careful attention to pattern matching at the zipper. I didn't end up lengthening the dress like I pretty much do everytime I make a dress, and took the risk of wearing it shorter than what my usual comfort factor is. By comfort factor I dont literally mean comfort, but rather knowing and working with what suits my body shape.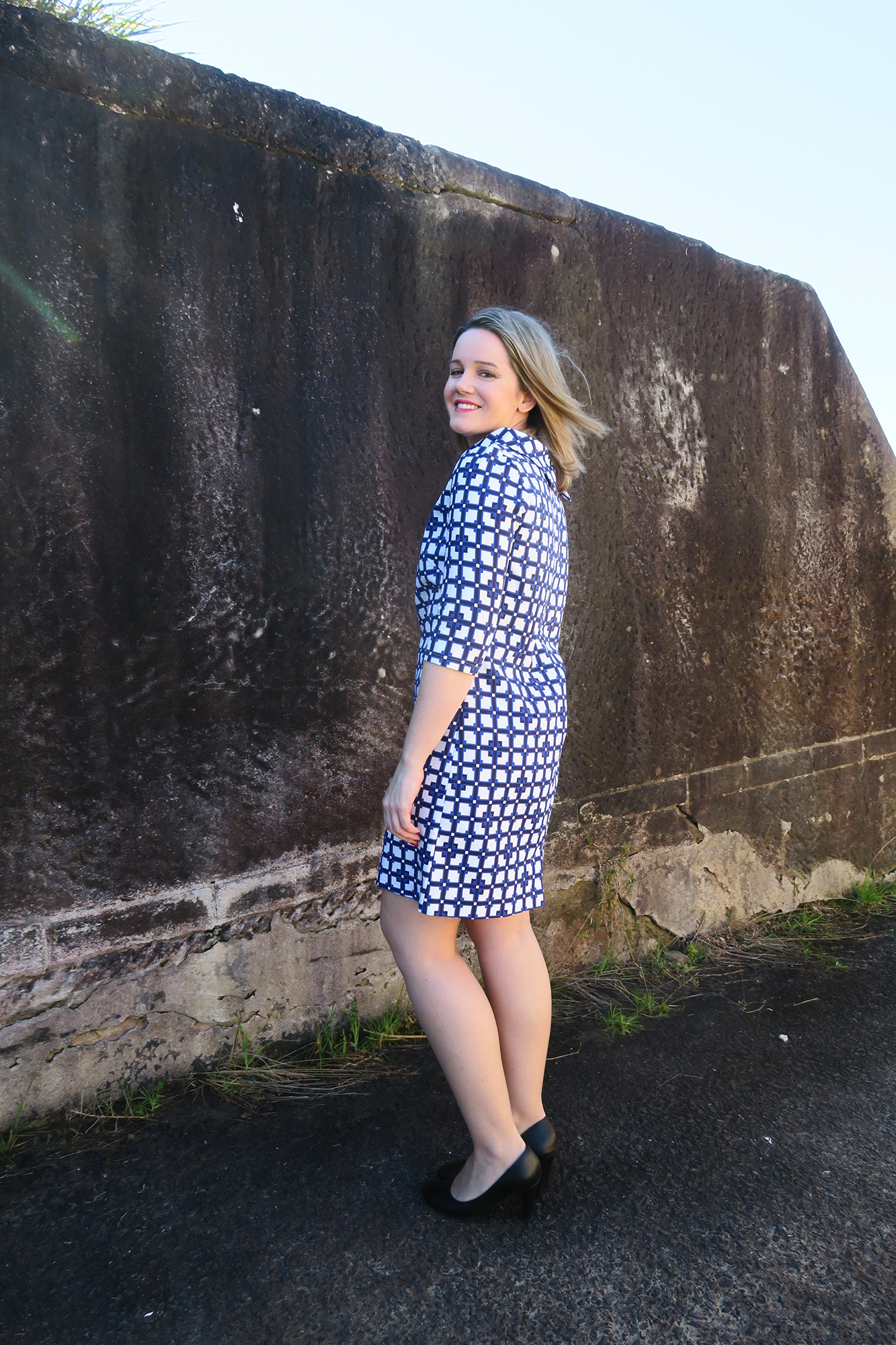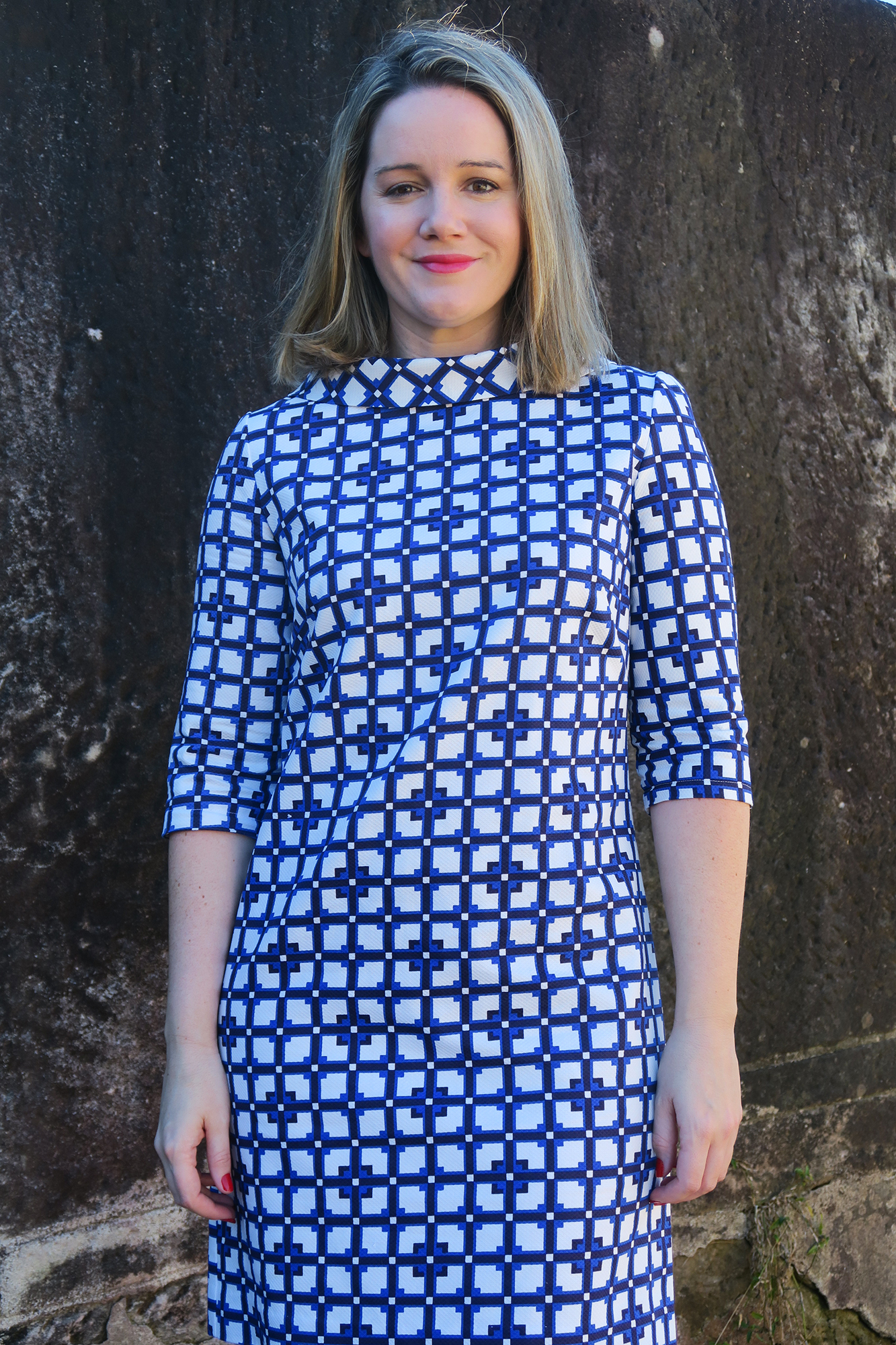 I think it's safe to say this won't be the last 1960's influenced make. When you're onto a good thing....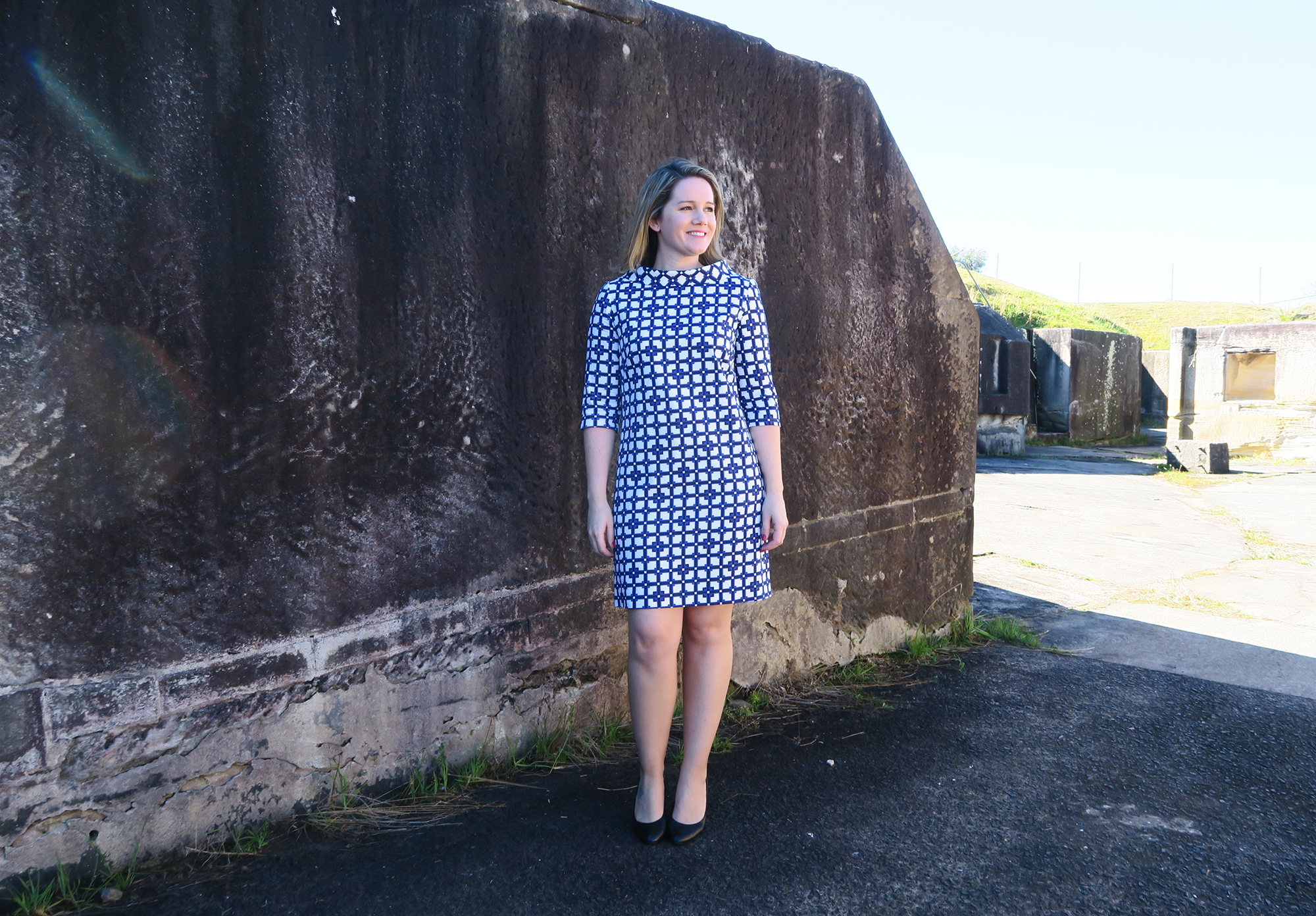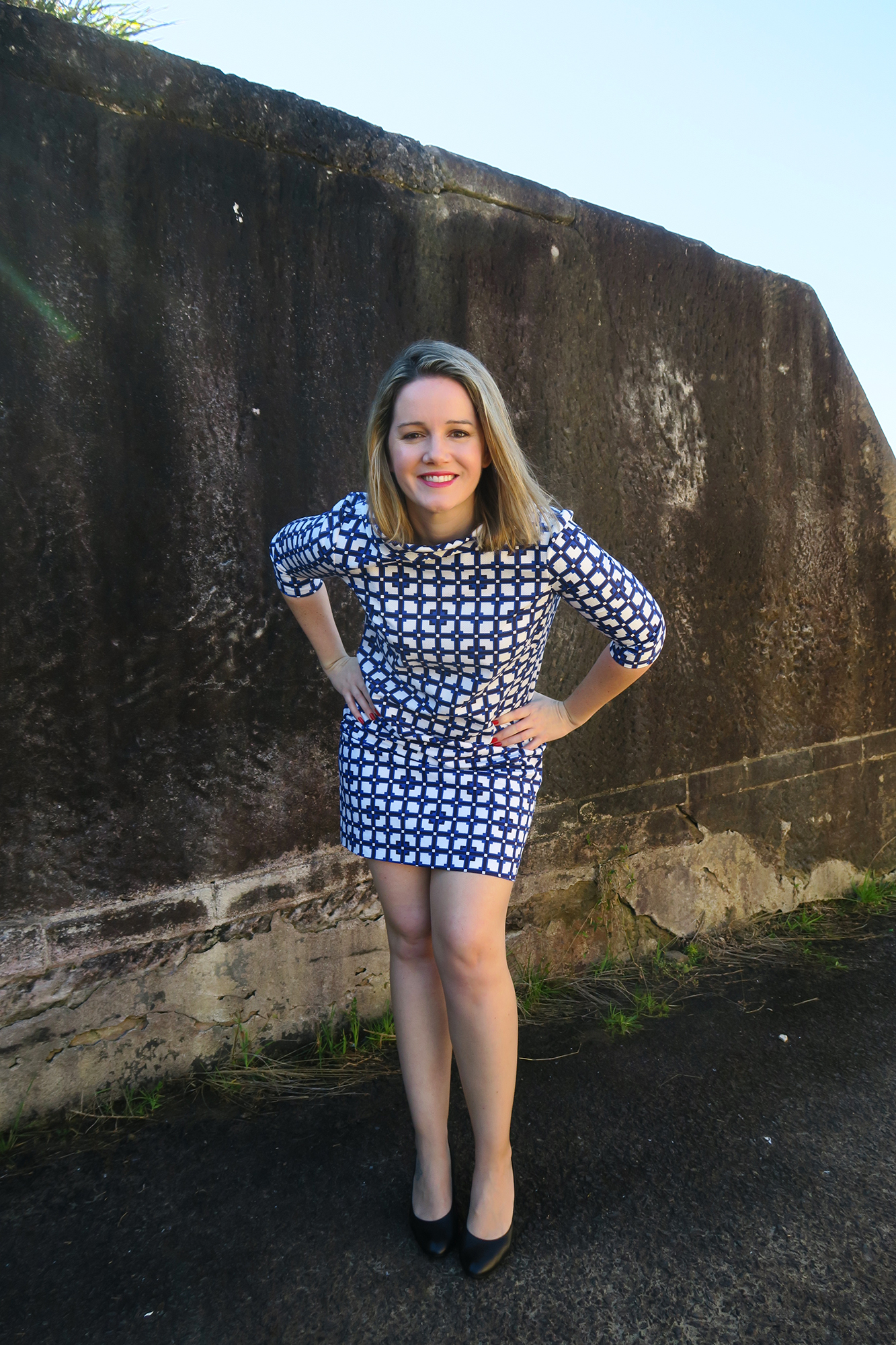 PS - I am beyond excited about visiting The House of Dior exhibition in Melbourne in 30 days. It opened over the weekend and all the images are streaming across social media. I want ALL OF IT. I'm most excited about the section on making couture. I read there will be loads of footage and photography about specialist techniques, tools and production methods specific to making couture. Let's be honest, aren't all of us sewers making couture all the time? :)
"Haute couture dresses have the unique and extraordinary character of art objects. They are among the last remaining things to be made by hand, by human hands whose value remains irreplaceable for they endow everything they create with qualities that a machine could never give them: poetry and life."
Christian Dior 1957