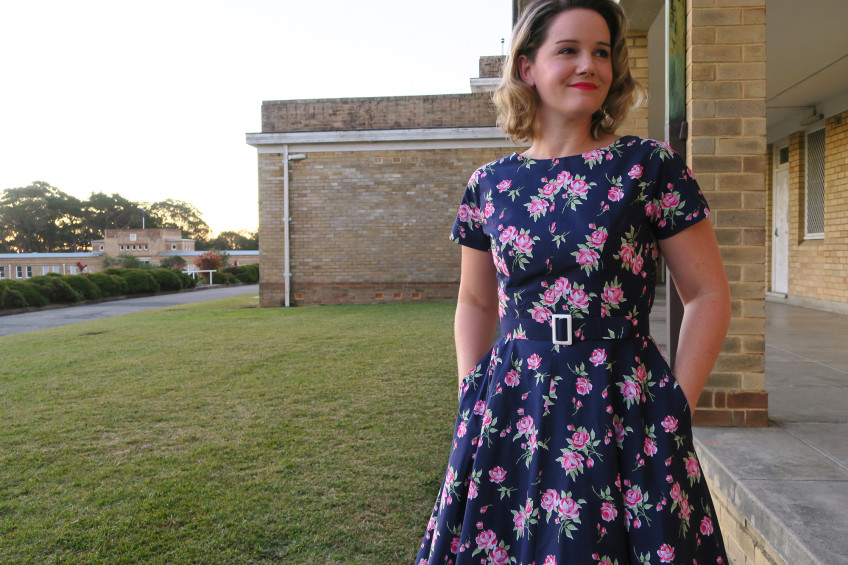 When the woman behind one of your favourite sewing blogs announces that she's coming to Australia to teach and meet fans, I did what any fan would do - I made an outfit for the meet and greet. I should have made one of Gertie's patterns given I was meeting her, but I had this pattern in my stash for so long I needed to give it a go. Instead, I settled on making the dress using one of Gertie's fabrics from her Spotlight range instead.
The dress in question is from Butterick's Retro range and I just saw that it's now out of print. This seems to be the story of my life - by the time I get around to making something from my too big pattern stash it's gone out of print. This just goes to show that I probably have too many sewing patterns and not enough time to work thorugh them. This pattern is Butterick 5605. The pattern is a mid-calf dress with a self-lined bodice and flared skirt with pockets. The bodice back extends into tie ends and it has a back zipper. What you can't really see as well in my images is the bodice seam lines. These are the favourite part of the dress for me. They also scared me the most from a construction perspective, but thankfully my sewing mojo was in full force and I got some bang-on flat points sewn. See below the line drawings of the dress to get a better idea of what I mean.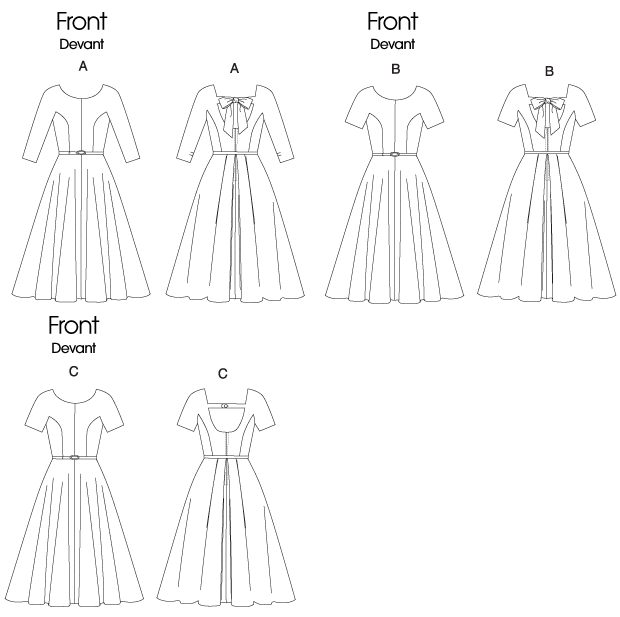 I cut out the size 12 for this and the fit turned out to be pretty bang on. I didn't want the bodice super fitted, so I could have taken it in a bit more potentially, but I kept with it having a bit more movement in the bust and arms instead for comfort. The material I used is a cotton poplin which had a really nice handle. Super easy to work with and not too thick so I used the same fabric to line the bodice also. I didn't make any changes to the dress, except I did opt to use an invislbe zipper instead of a lapped or regular zipper. I just felt it would lie a bit more flat on the back.
It isn't a full circle skirt, so to give it a bit more pow(!) I dug out some horsehair braid I had in my stash and added it to the hem. I have a tutorial on how to apply horse hair braid here. The braid itself was about 2 inches in width. The wider the braid the more it will push out the skirt. I should also mention that in these photos I'm wearing a petticoat underneath too. My go to petticoats are the Hell Bunny crinolines. I would love a wardrobe of all the colours of them you can get. Just cause.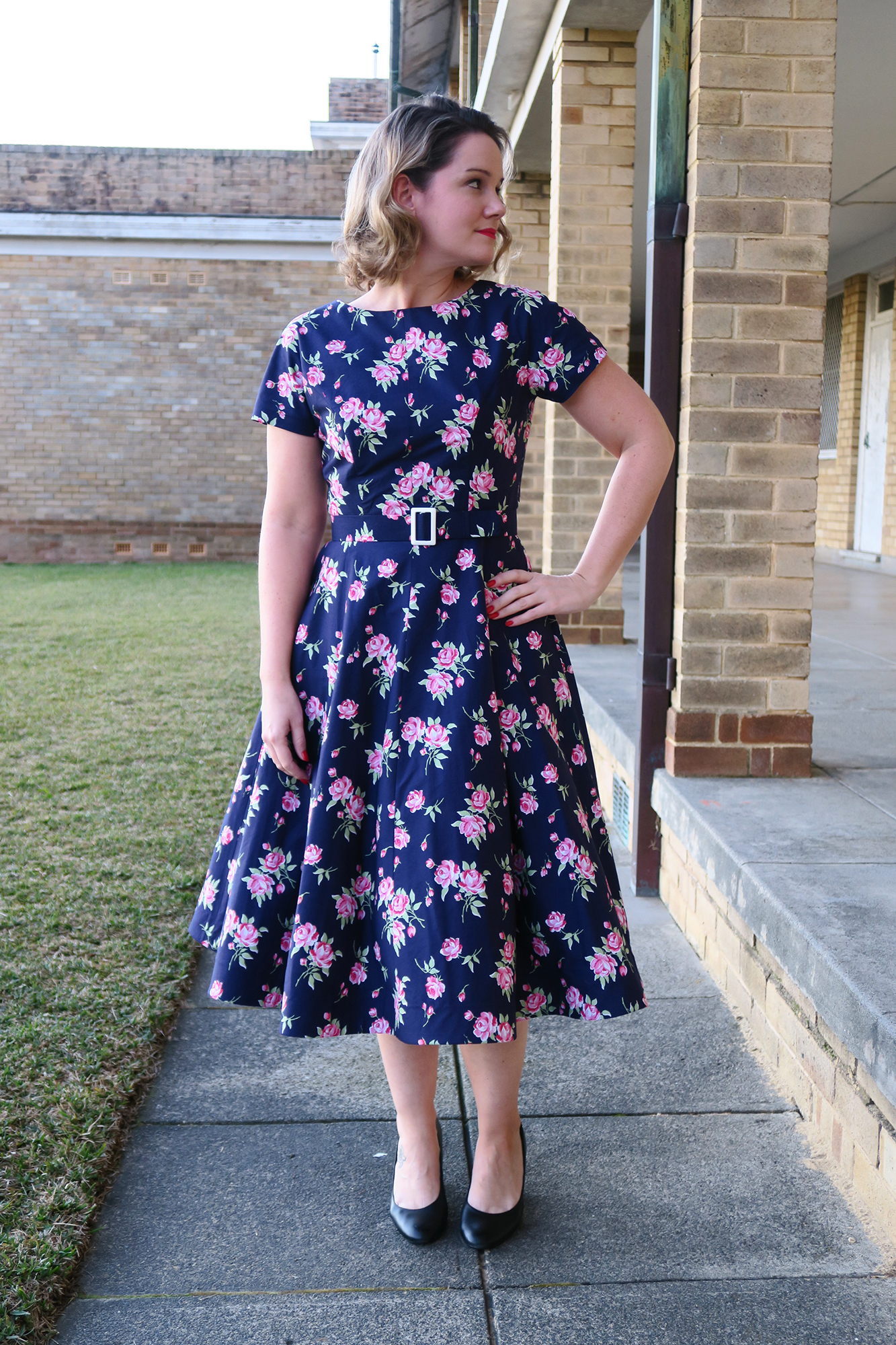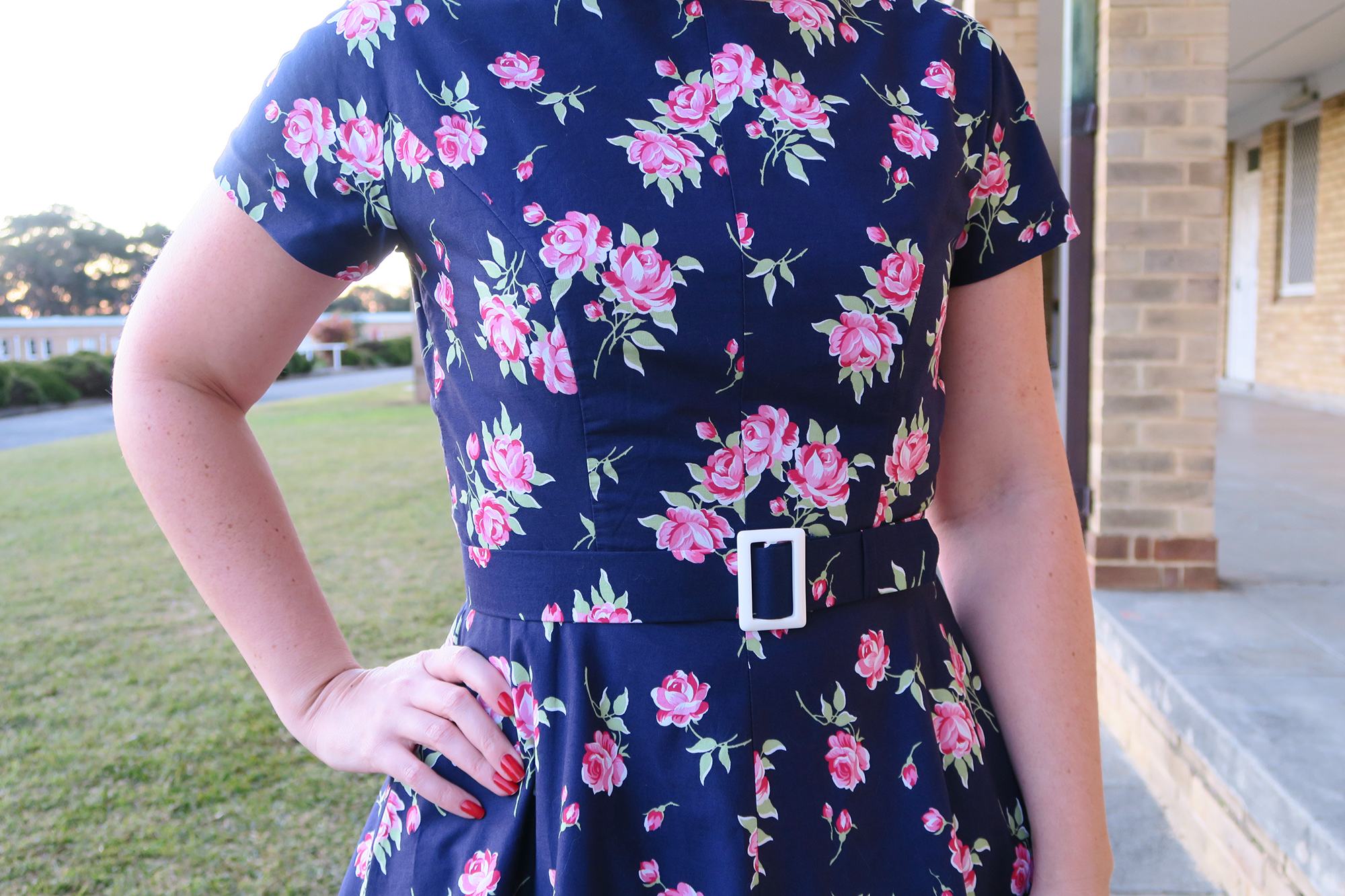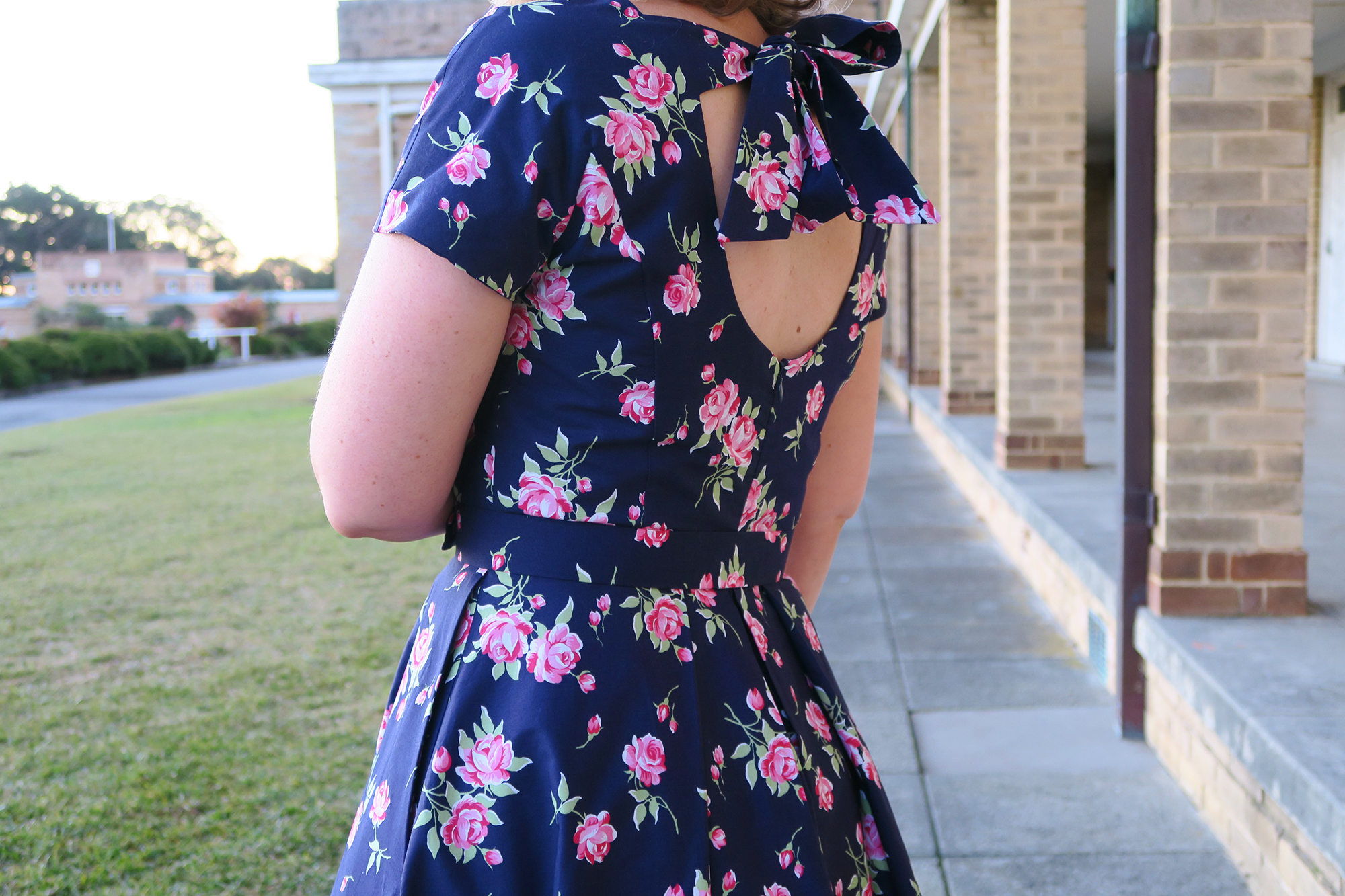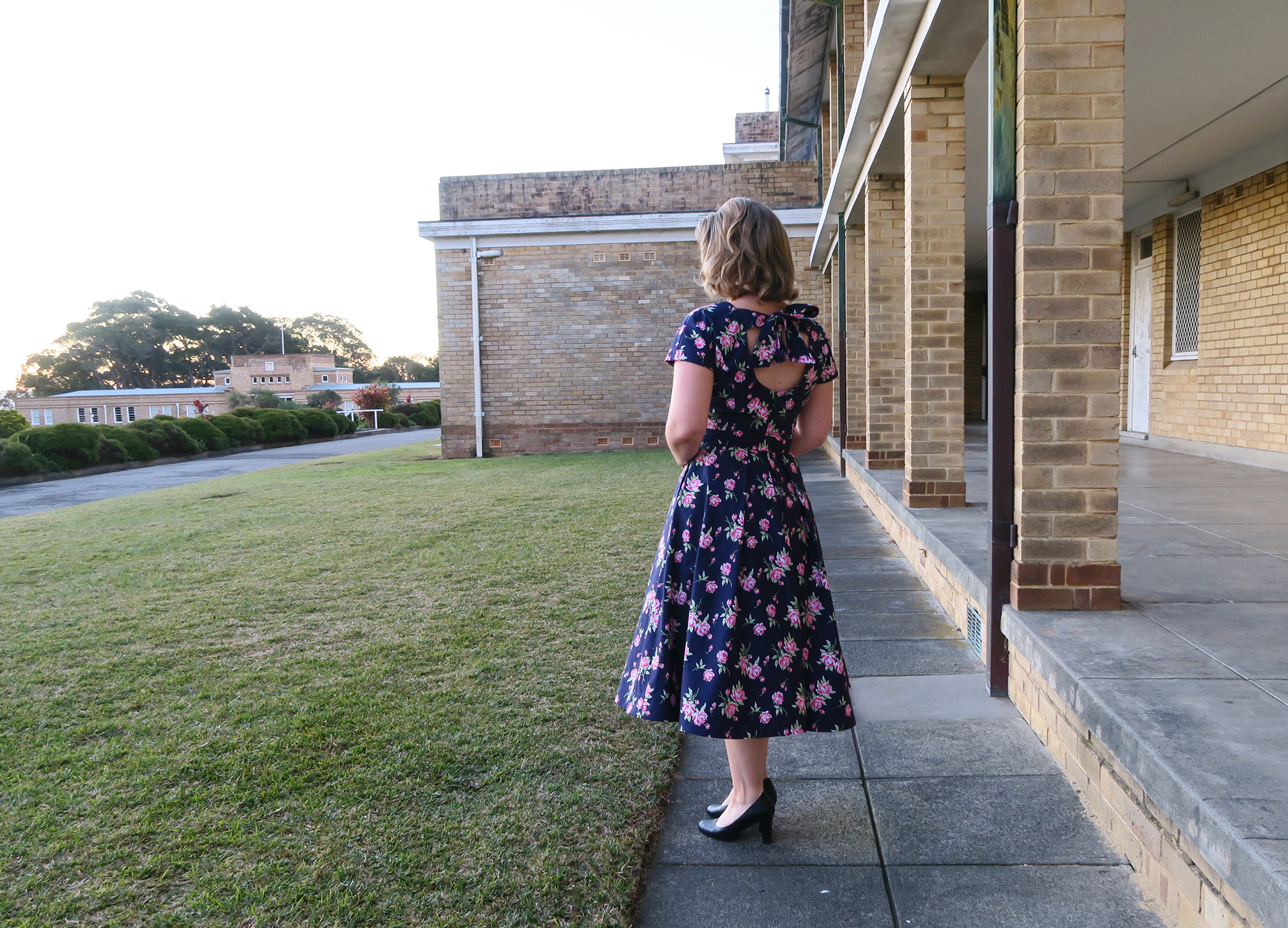 I'm normally too lazy to make coordinated belts, but I decided to make the effort for this one. I will say, it is near impossible to find belt material to make fabric covered belts in Australia. And if anyone can tell me where you can buy the fabric covered belt buckle kits in Australia, or to ship to Australia - let me know! I used to buy both from a small online website based in the US and it closed unfortunately. So for this one, I found a really thick interfacing from my stash. It's really not sturdy enough for a belt, and is basically more window dressing to the outfit, rather than doing it's job. The buckle I also had in my stash, that I picked up in Japan. At the time I had no idea what outfit it would be used for, but clearly it was a good purchase to make at the time!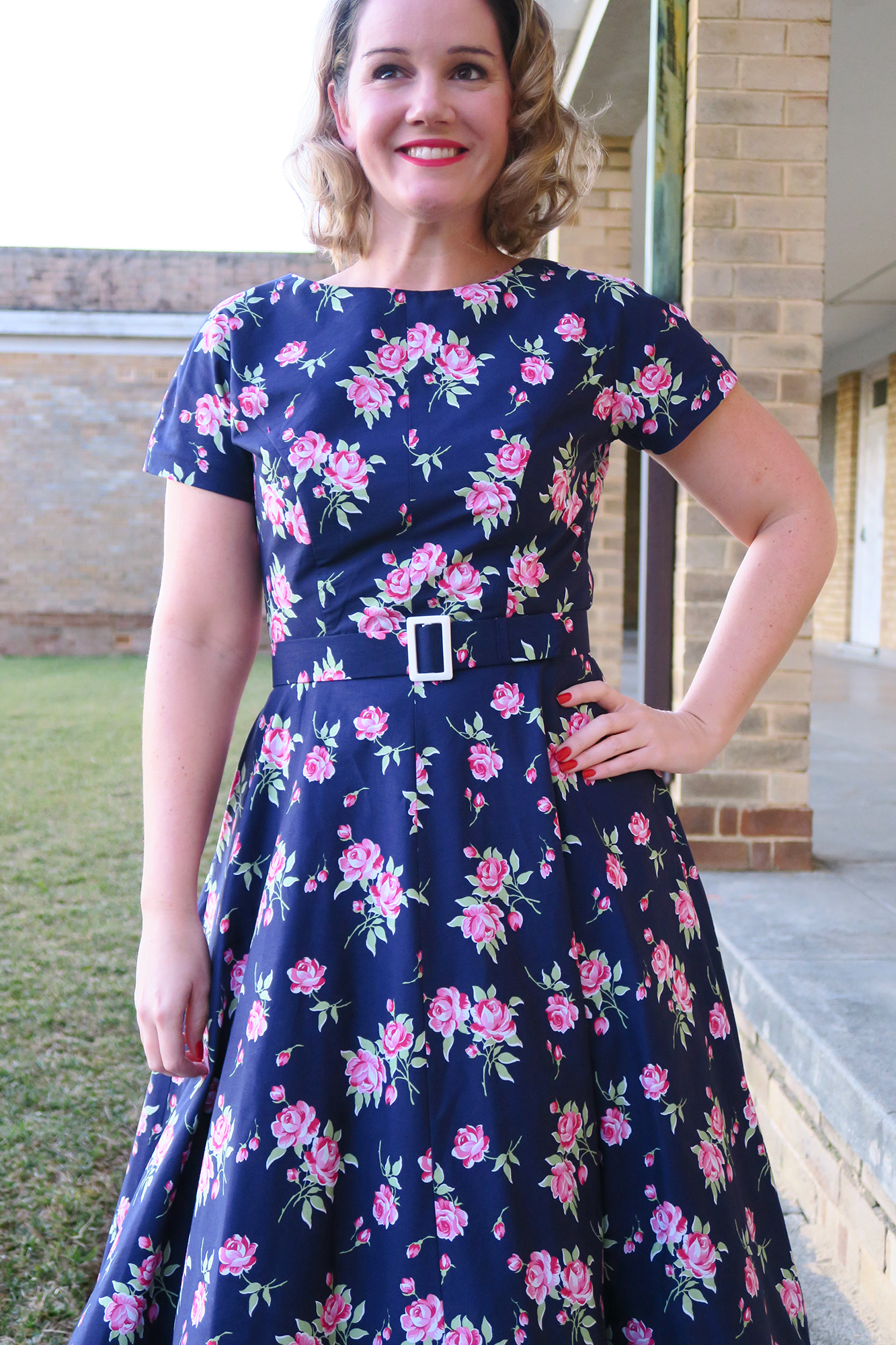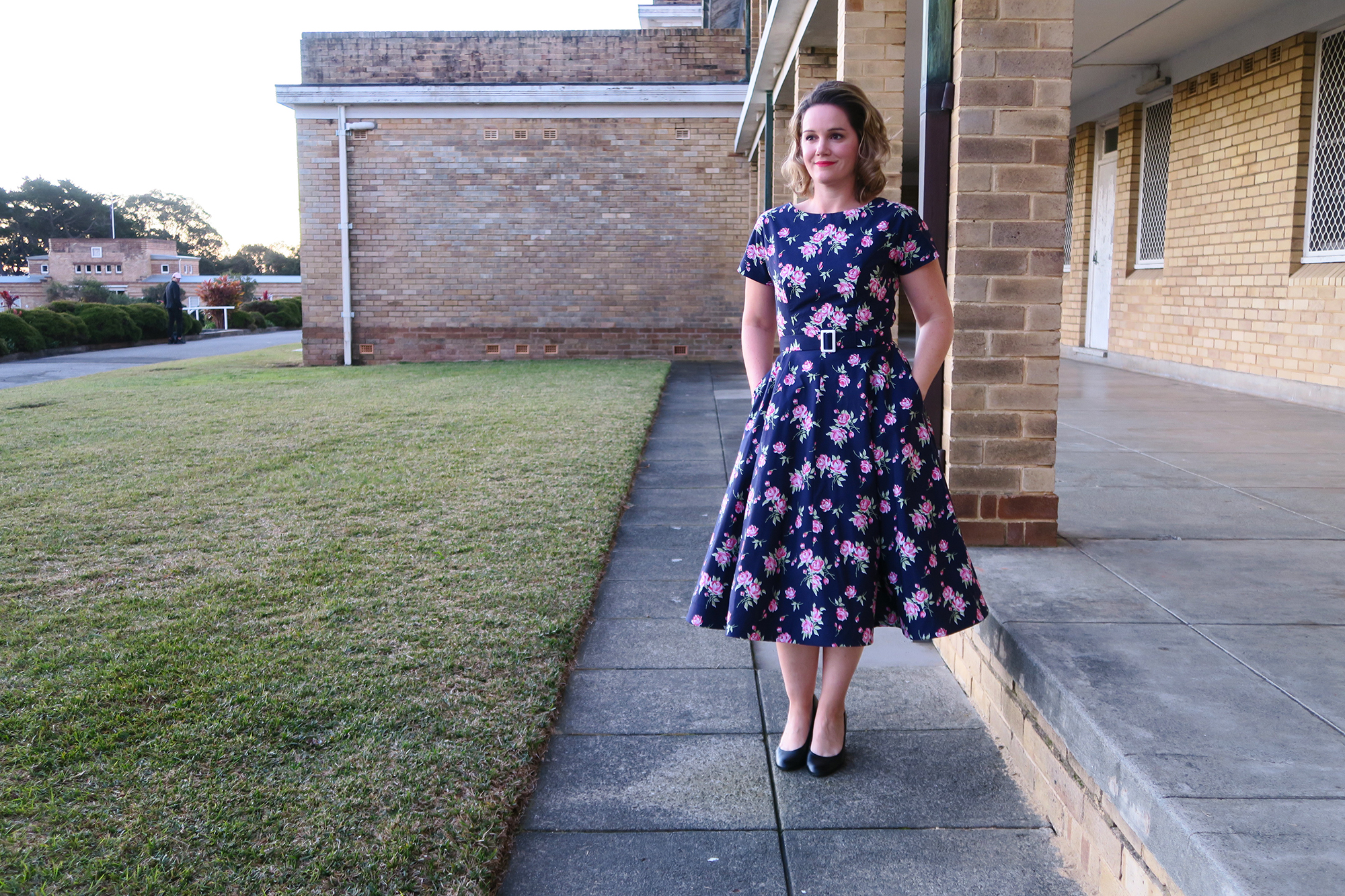 This is a classic 1950's dress that is lovely to swish about in, and it surprised me how little fit chages I had to make on the bodice for it to work for me. If only I had more excuses to wear dresses like this!