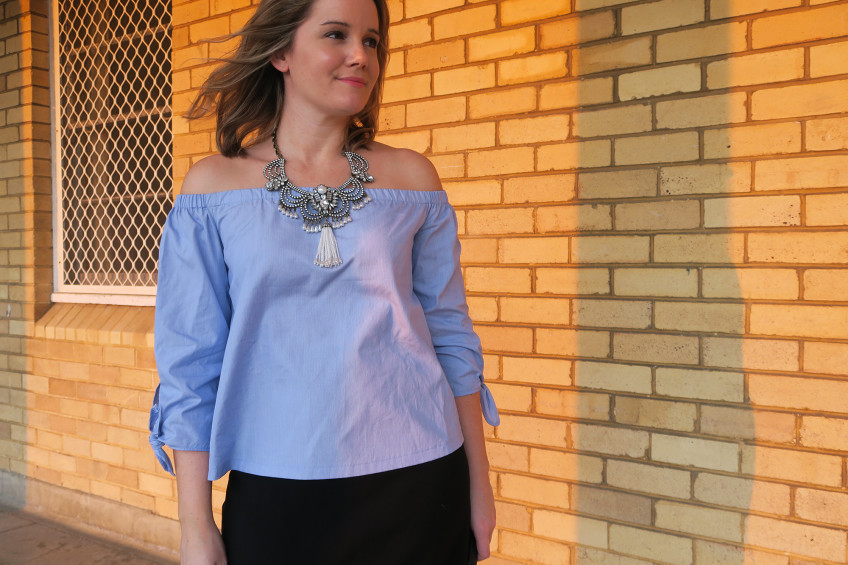 I think it's high time I jump on the off-the-shoulder bandwagon. I think the last two Spring/Summer seasons it felt like it's all about the shoulder and sleeve. I for one, love it. I think it'll be the start of a beautiful relationship. This is the second time I've made a top similar to this, and what's great about them is that they take no time at all to make, and very little fit is required. Not to mention, comfort factor is A+.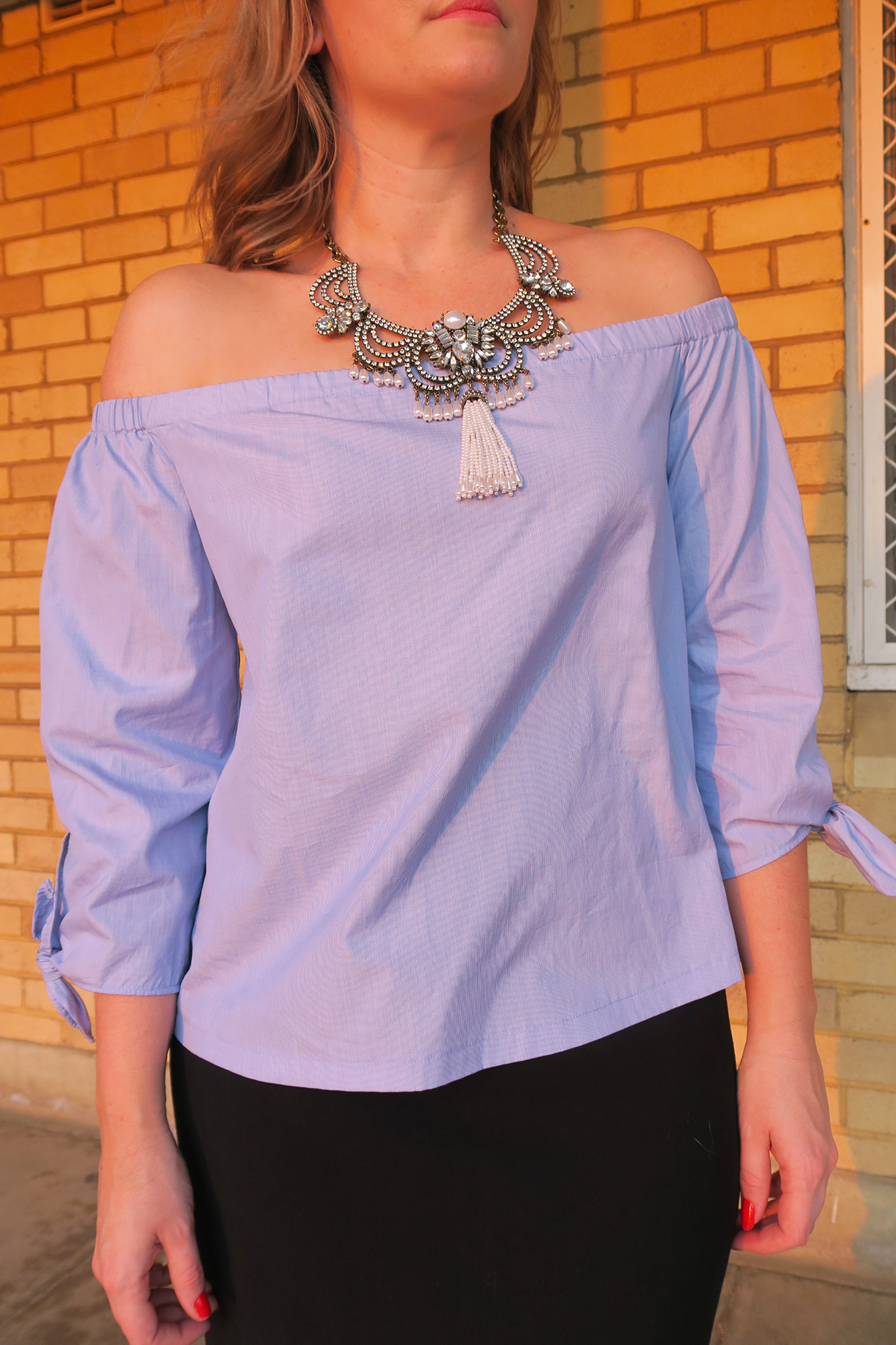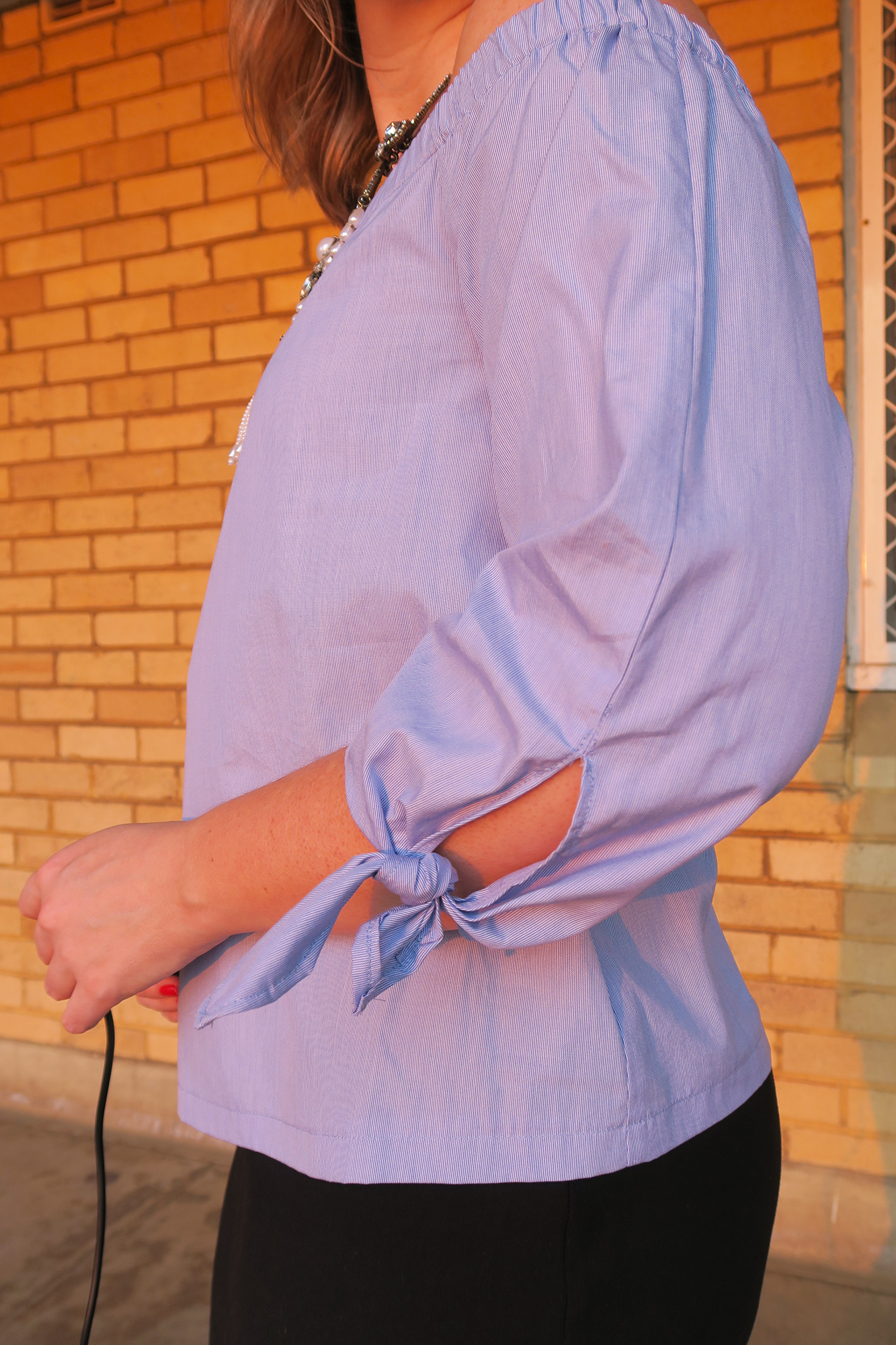 This one is McCalls 7543 which I made up in a blue shirting cotton bought from The Remnant Warehouse. I cut out a size 12 and didn't make any changes to the design. The only adjustment was the elastic around the top. I made it a little tighter than what was set for the size 12. If I make it again I think I would have lengthened it a little so it can be tucked into a skirt and stay there.
The construction of this comes together pretty quickly, with the only slightly tricky area being the ties sleeves. It wasn't so much tricky as it was fiddly and hard to turn over the hem twice without the sewing going a little wonky. Especially gven the curves to the tie ends.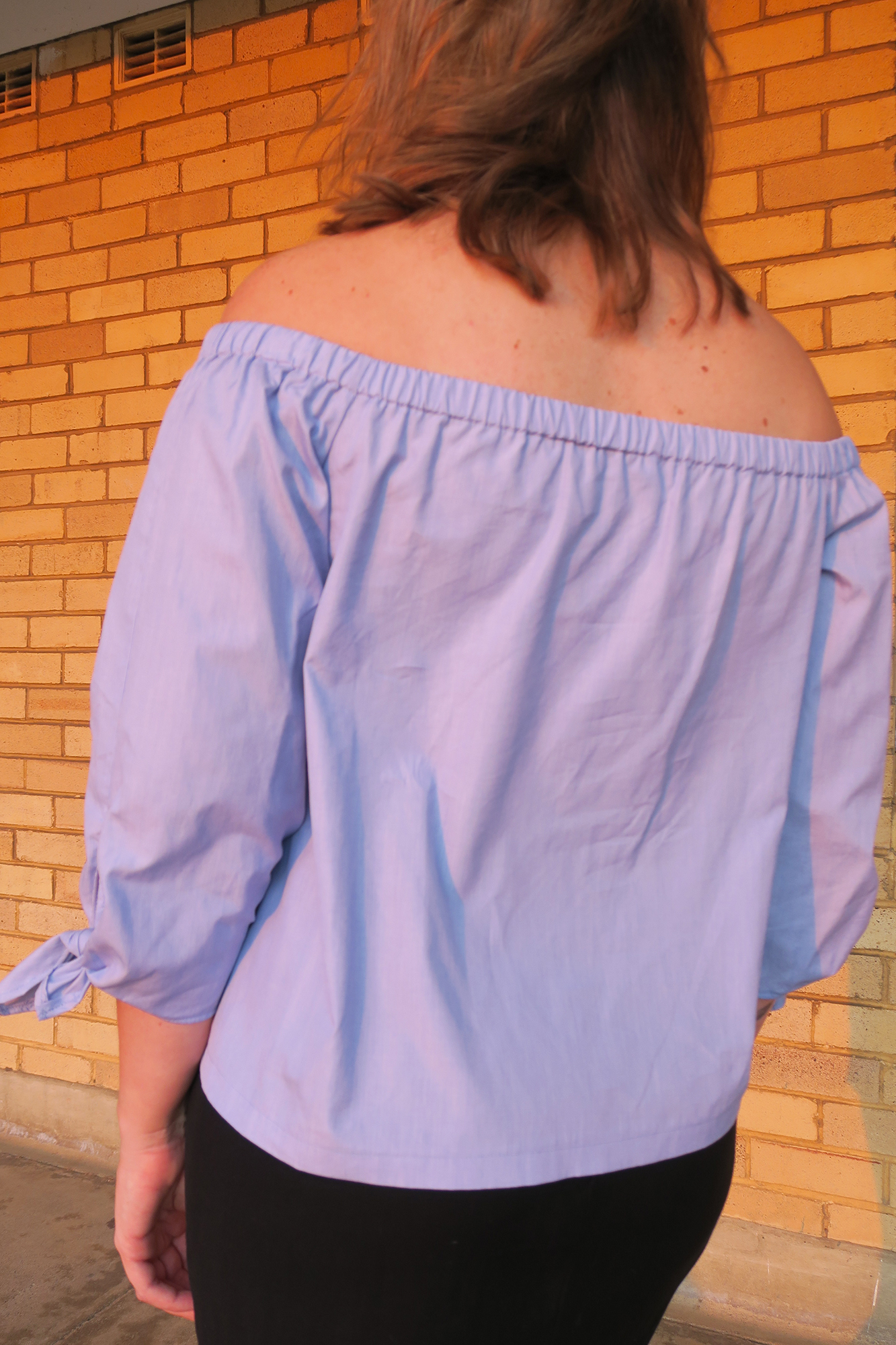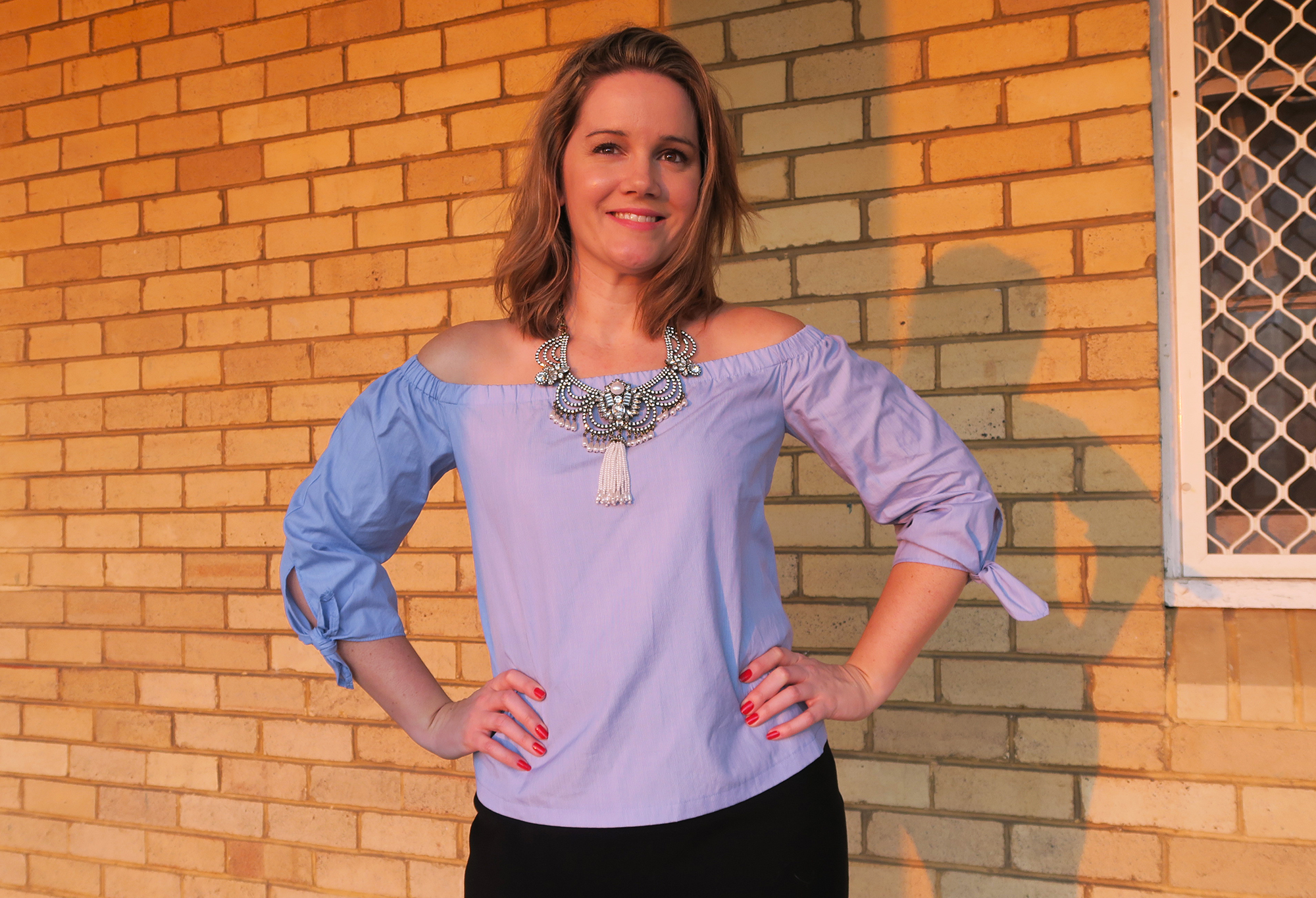 There's not a lot more I can say about this top. It was easy to put together, and a good top for a newbie sewer to give a go. Still unsure if this is a top I could get away with for work, so I think this will be one to grab from the wardorbe for summer weekends. Right now I'm working my way throught my summer clothing hit list. So much fabric in my stash and so little time to get through it! I also have a couple of weddings to go to over the next two months so I need to have a think about what to wear to them. Both outdoor weddings, which seems like the only way we go these days. And why not, spring and summer in Australia are made for it.