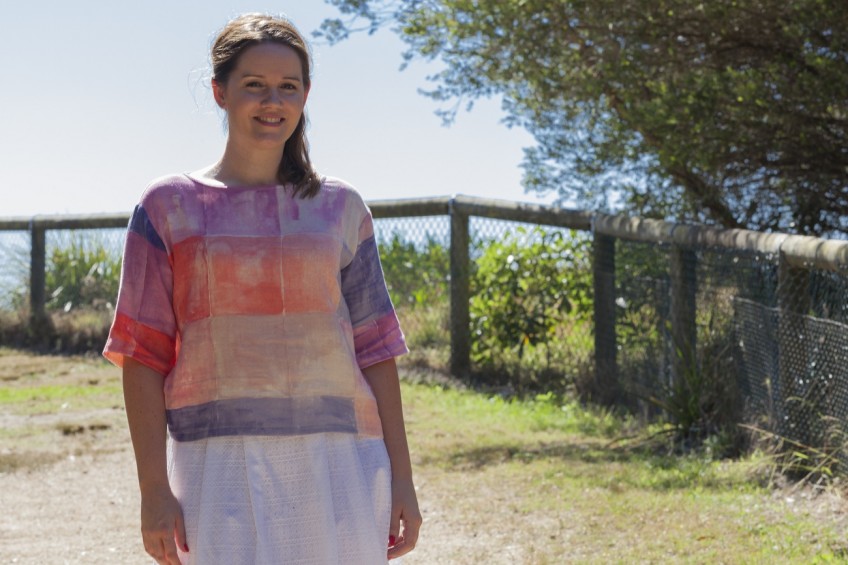 I have a love/hate relationship with Cynthia Rowley sewing patterns. I've sewed up about four of her patterns in my sewing life and would say that two of them didn't turn out all that great and two of them I love. So, given I only had a 50% chance of getting it right with another of her patterns, I certainly had a bit of trepidation. Luckily the pattern in question, one of her more recent ones Simplicity 1366, has a nice and simple top in the envelope which I couldn't go wrong with.
I love the skirt in this pattern but all that draped fabric on the butt would not do me any favours, so I won't bother tackling that one until I have time to think about reconstructing it to have a plain backside or I somehow lose a lot of my butt. Given Xmas is around the corner, I have slim to none chance of that happening! Thanks to the wonders of the world wide web I saw the lovely Emma from Ernest Flagg sew up a fabulous version of the top, and then quickly after that I saw Lily Sage & co also make up an awesome version too. So I saw, I copied, I love.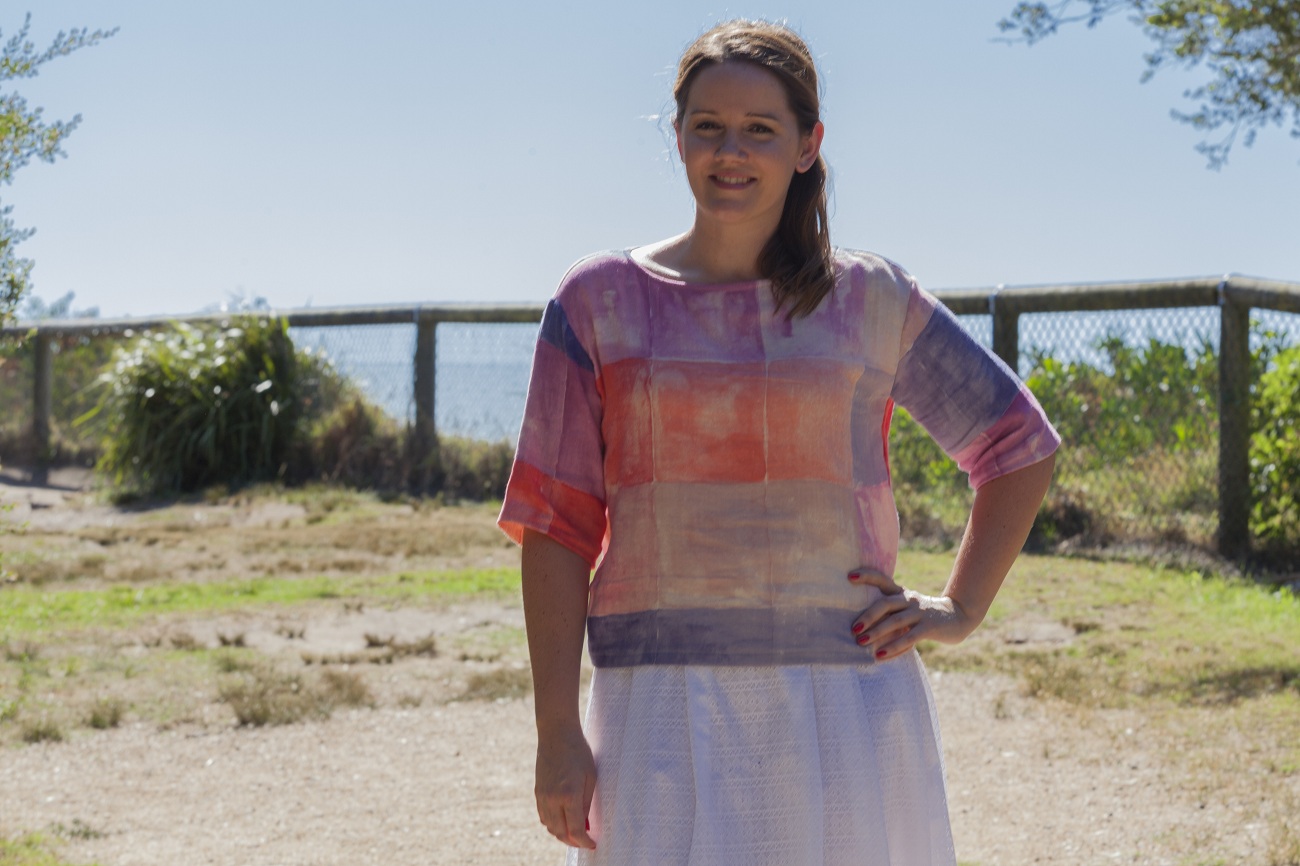 For this top I bought a double gauze fabric from Miss Matatabi's Etsy store designed by Nani Iro. I luuurve the fabric from this store. I would recommend her as a seller also as she ships quickly, which I love! I hadn't ever worked with double gauze fabric before and it's just like you're making a dress out of bandage material. I found it pretty easy to sew with but you have to be careful about both layers of the fabric staying together as you sew as they do shift a little bit. You also need to purchase a little bit extra as the fabric print doesn't go right to the selvedge of the fabric.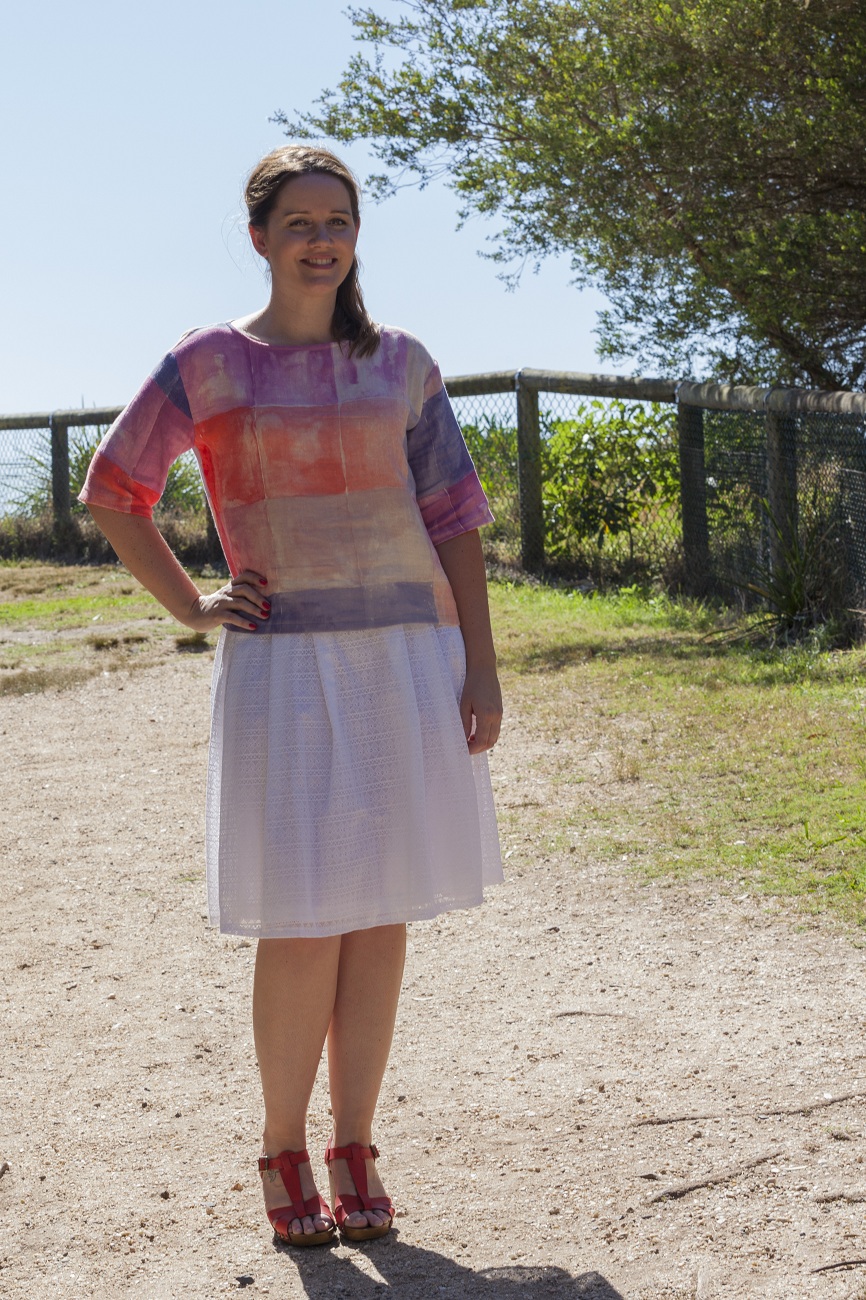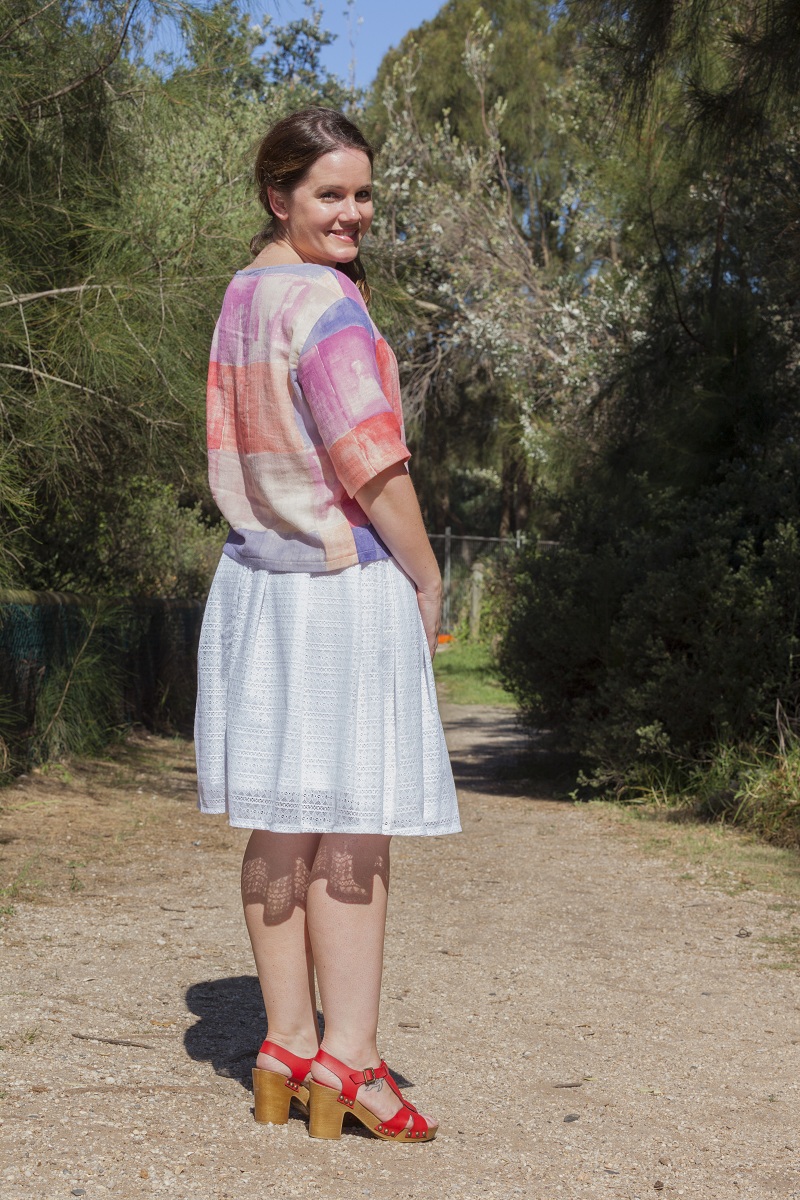 This top sewed up perfectly. I cut out a size 12 as I wanted it pretty loose and I didn't end up making any alterations to it. I had originally planned on using store bought bias binding on the neckline but ended up following the pattern and making some from the scrap of fabric I had left. This top comes together really well and is a great one to finish in a day or night. I think it took me about 4 hours to knock up. It might have taken less had I not been distracted by Riggins in Friday Night Lights as I binge watched that whilst I sewed.
I've since washed this also and can report that whilst the fabric does get a bit crushed and requires an iron, it washes really well and did not shrink. Result!