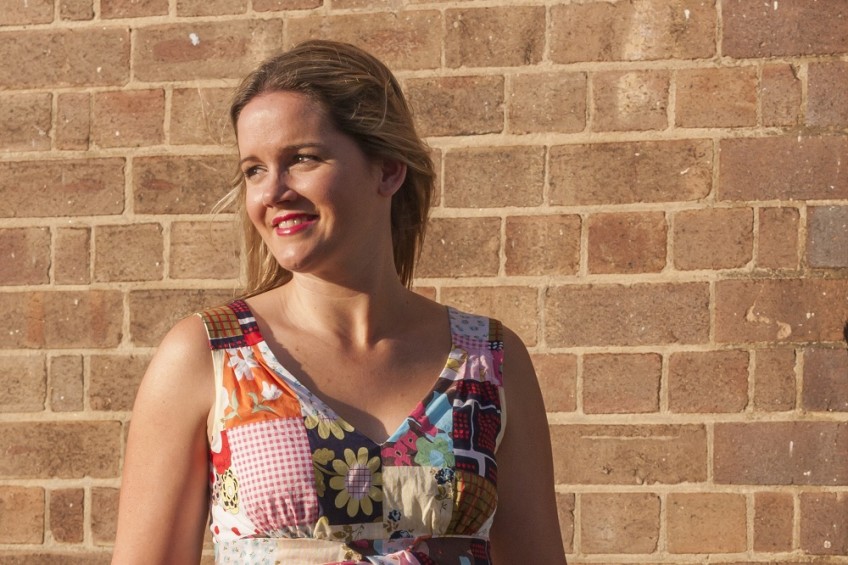 A long weekend has been and gone and it really didn't feel long enough. Not that I actually understand at all why everyone got the Monday off – Labour Day? I sit in front of a computer all day so I can hardly say I deserve the day off for all my 'labouring'. It was a cracking weekend none the less, with near perfect temperatures. As I sat with my mates at the bar near a wharf looking out to the sea in one of my newly sewn outfits I thought that life really doesn't get much better than this. It was also Fleet Review over the weekend in which 8000 sailors descended into Sydney for celebrations. I ventured out with the masses to check out the fireworks and the party atmosphere. I also managed a cheeky photo with some sailors too, see below.


Despite having the long weekend I didn't get much sewing done except for a start on a dress for next weekend's day at the Races. It has thus far been the most frustrating dress I have made thanks to the sequinned and beaded fabric I am working with. Fingers crossed it is completed by this Saturday. I am happy to be getting through my sewing to do list these past weeks which has about 20-odd items of clothing on the list to make. Although the list seems to grow more than it does shrink.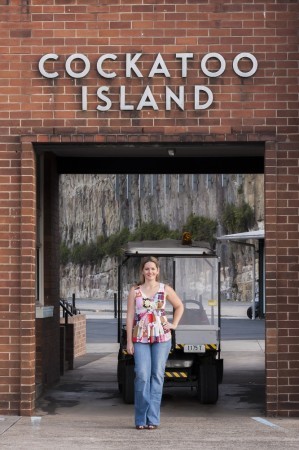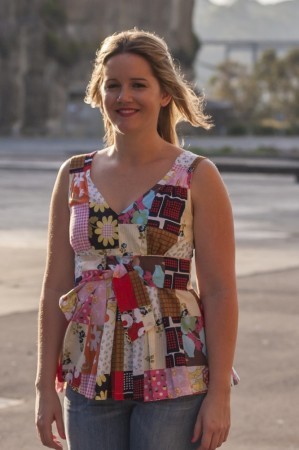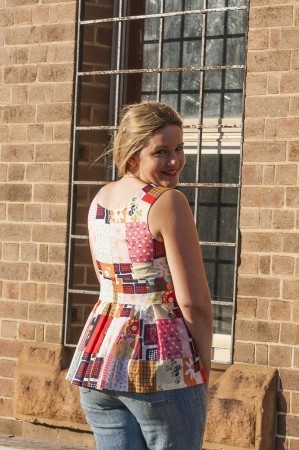 I made up this top pictured above a while ago. In fact I actually made two of these tops I liked it so much the first time. Funnily enough when I've seen pictures of myself in it, my butt doesn't like it too much. It's not the most flattering top I've ever made! It's one of those 'comfortable because it looks like a maternity outfit' style tops that every once in a while I love to wear. It's a particularly handy top to wear when you're about to go out to a big lunch. It can easily fit a food baby, or several.

The top was made from Simplicity 3867 which is long OOP. I never throw a pattern out and the amount of patterns I currently have, I won't need to buy another for 20 years. The top would look great as a dress and I particularly liked the tie front. I made it out of a cotton voile I bought from Tessuti many years ago which I absolutely love. The fabric didn't have any real drape to speak of so the top does kick out a bit due to the amount of pleats on the bodice, but I don't mind. I cut out a size 10 but given I did make this a while ago, I think I'd be going for a size 12 now as it's a smidgen tight. It required no alterations to speak of and only a bit of frustration when inserting the invisible zipper and making sure the folded fabric under the bust matched up at the back. I lined it with a white cotton voile and then I was off on my way. All in all, an easy one for sewing up.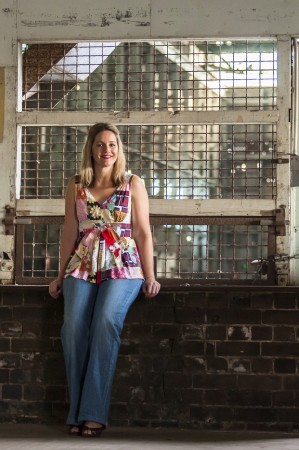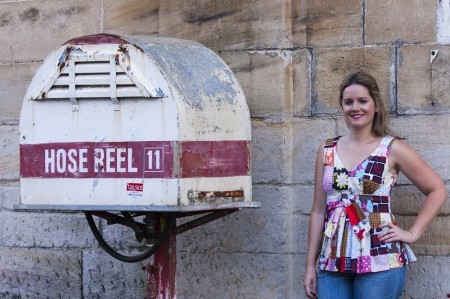 Next stop in blouse town is the Sassy Librarian Blouse by Christine Haynes. It's available at craftsy.com as an online class and I think it'll look great in some of the Liberty print fabric I have in my stash.

The images for this blog were shot by Sherry Lea Photography on Cockatoo Island in Sydney. Check out her photos from the Island here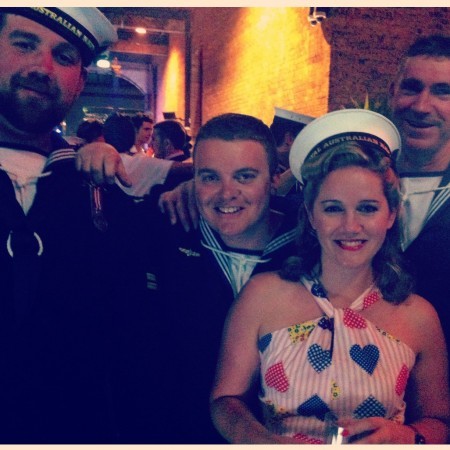 Ahoy!